Search The Beachwood Reporter
Subscribe to the Newsletter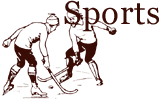 His name is Chris Tabor.
That is the identity of the Bears' current special teams coach, otherwise known as this week's blue-ribbon goat.
It wasn't just that the Bears gave up two special teams touchdowns on Sunday in a 38-31 loss to the Patriots that in one fell swoop dropped them from first to last in the NFC North. And it wasn't just that those two scores were obviously the difference in what was otherwise an evenly matched affair.
It was that the Bears were utterly embarrassed on those two plays.

Continue reading SportsMonday: Sunday's Real Bears Goat »
Inside Sports