Search The Beachwood Reporter
Subscribe to the Newsletter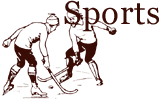 Everyone has now played at least one game. I think Cristiano Ronaldo just scored again, and maybe again. The World Cup is off and soccering. And then some.
At this point, I defy anyone to step up and say with any sort of certainty that this favored team or that favored team is more likely to win than anyone else. Other than host Russia, which has benefited from one of the easiest draws in World Cup history, no team - not Brazil, not France, definitely not Germany - has stepped up and said this tournament is theirs. And Russia finally has to play a real team - Uruguay - next time around.
We are, of course, only one game in for the majority of teams played over a two-week stretch. Senegal and Poland were the last teams to play their first game and they did so on Tuesday. (Everyone starts the event with three pool-play games - the teams that post the best results in those games advance to the round of 16.)
But there has been a heaping helping of extraordinary stuff.

Continue reading World Cup Notebook: Ronaldo Is The King Of The World »
Inside Sports