Search The Beachwood Reporter
Subscribe to the Newsletter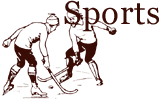 Consistently good NFL teams trade down in the draft way more than they trade up. Exhibit A is the Patriots' draft record over the past 15 years - they have consistently made moves to increase their number of picks rather than decrease them, and that is a big reason they are good year after year after year.
Successful NFL teams are always on the lookout for a sucker who falls too hard for a prospect and is willing to give up multiple picks so that at the very least he can appear to be aggressive. Sound like someone we know? And so many members of the professional sports commentariat continue to fall for it. The local guys shouldn't feel too bad - the national guys do it too.
Because of course we remember what general manager Ryan Pace has done in the Bears' last two drafts. He has moved up. The guy who is supposedly building through the draft had all of five picks in the third one he oversaw for the Bears last year. The Packers, Vikings and Lions averaged 10 picks each.

Continue reading The One Guy Ryan Pace Better Not Take In The First Round Of Tonight's NFL Draft »
Inside Sports