Search The Beachwood Reporter
Subscribe to the Newsletter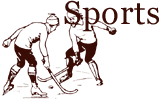 "The Chicago Bears play in a lot of tight games," Jeff Dickerson writes for ESPN Chicago.
"They also find ways to lose most of those games, too.
"Missed field goals, dropped touchdown passes, late defensive breakdowns . . . the Bears have touched them all in the maddening John Fox era (12-30).
"Chicago now has three losses of six points or fewer in 2017.
"The Bears dropped a combined 12 games by six points or fewer in 2015 and '16 . . . Chicago is 3-13 in NFC North games under Fox."
Continue reading The Connor Barf Game »
Inside Sports