Search The Beachwood Reporter
Subscribe to the Newsletter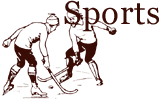 Our runt mayor, not the current runt, the runt who was mayor before him, the son of that old round runt, always, passive aggressively, said "stupid" things. One was "Really! No really. It really is. It is! No, REALLY."
Tangent: Do we vote Vallas or Preckwinkle simply because they're not runts? Who wins the contract to build taller lecterns?
But, no, really, the real Thoroughbred horse racing season has started, at least for TrackNotes, as our pinky toe was dipped into the wagering waters and Grind Phase I to the May 4 Kentucky Derby has begun. This weekend, it was the Risen Star Stakes (Grade II, 8.5 furlongs, dirt, $400,000) from Fair Grounds Race Course, New Orleans. It's a prep for the Louisiana Derby, March 23, Same Bat Track.
War of Will, son of War Front, out of the Sadler's Wells mare Visions of Clarity (Ireland, and read distance pedigree) won the race from the far outside 14 post by a nice 2.25 lengths, after eavesdropping on a moderate, not killer pace that nonetheless killed also eligible Gun It, who gunned it, and Dunph and Manny Wah.
But it's way early, it really is, and the Risen Star is no launching pad to Derby, or Triple Crown, success. Gun Runner, Champion Older Dirt Male and overall Horse of the Year for 2017 won this three years ago and Bravazo parlayed his win last year into invitations to the hottest cocktail parties throughout 2018.
But we're also in for a continuation by touts or others who should know better, of the annual trend of exalting a horse to the top of the Derby contender list based merely on yesterday's race.

Continue reading TrackNotes: Prep Walk »
Inside Sports