Search The Beachwood Reporter
Subscribe to the Newsletter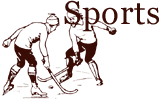 Is it okay for Cubs fans to be concerned yet? After four runs scored in four-plus games?
As the Cubs have strolled along at a .500 pace in the month since the All-Star break there has been a sizable segment of the local commentariat that has chastised anyone who expressed consternation about the club's inconsistency. "This is Theo's Cubs, managed by Joe Maddon," they have bleated. "They will obviously start playing better soon and cruise into the playoffs."
But the standings don't lie and the standings say the Cubs are a losing streak away from not just falling out of the division lead but falling out of a projected playoff spot. And this weekend in Pittsburgh would have been the start of just that but for some stellar pitching, defense and a little something extra on Thursday and Friday (seven double plays in nine innings is amazing execution . . . and a little luck).

Continue reading SportsMonday: Are The Cubs Okay? »
Inside Sports