Search The Beachwood Reporter
Subscribe to the Newsletter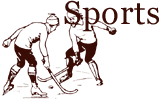 Man o' War, the original Big Red, is considered one of, if not the, greatest Thoroughbred race horses who ever lived.
You'll get a thoughtful debate by fans of the other Big Red, Secretariat, with one advantage being that there are still people alive who saw Secretariat.
We cry that horses don't run enough over too few years, but Man o' War himself never raced past three years old. He won 20, lost one, famously, to Upset. Man o' War, carrying 15 more pounds, zigged, Upset zagged, and the race was pretty much over. Fifty more yards, however . . .
We still vicariously enjoy Man o' War these days through Tiznow, a direct descendant and one of today's best sires. And we can pop in the DVD any time we want to enjoy Seabiscuit, with the climactic match race with War Admiral, Man o' War's son and a great sire himself. The circular tidiness of this all is most satisfying.
As if they could, our jaws gaped that much more Saturday, when race announcer Terry Spargo, in the runout, declared "We are seeing the Man o' War of the 21st century!"

Continue reading TrackNotes: On Saturday, We Saw 'The Greatest Horse Since Secretariat' »
Inside Sports
Lake Forest, Loserville. Plus: The Butt Fumble Bulls; Jerry Krause Was Right; Blackhawks Grinding Against Bad Teams; The Charmed Life Of Clean-Living Kris Bryant; Cubs Playing Match Game With Starters; Joe Maddon's World Series Managing Even Worse Than We Thought; Contracting Tim Anderson; Fire Get Schweinsteiger; A Team To Root For; and UIC's Tiny Dance.
Continue reading "The Beachwood Radio Sports Hour #145: The Butt Fumble Bears" »
Posted on Mar 24, 2017
Breaking Beachwood Sports Feed!