Search The Beachwood Reporter
Subscribe to the Newsletter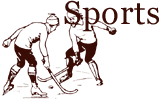 One in an occasional series tracking the movements of former Cubs.
1. Luis Valbuena.
"CARACAS, Venezuela - Former major league players Luis Valbuena and Jose Castillo were killed in a car crash caused by highway bandits who then robbed them, officials said Friday."
See also: Remembering Luis Valbuena, at 29:33 of The Beachwood Radio Sports Hour #229.

Continue reading The Ex-Cub Factor »
Inside Sports