Search The Beachwood Reporter
Subscribe to the Newsletter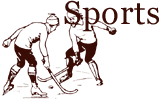 Every year at about this time, I veer away from most of the liberal aesthetes with whom I mingle in the chattering classes. My newspaper reading and smart-phone clicking takes an unexpected detour from politics, opinion and arts. The pro football season is approaching, and my guilty pleasure, my second religion, must be indulged.
By now, into my early 60s, I know all the logical reasons why my usual comrades refuse to share my passion. Football uses strategies and lexicon straight out of the military. Going back to Richard Nixon and Ronald Reagan, conservative politicians have appropriated the sport as their own. Elaborate presentations of the national colors by honor guards and flyovers by fighter jets have long been standard parts of pregame festivities. And now an epidemic of dementia and other brain injures among former players has left the National Football League with a medical scandal on its hands and a massive financial settlement on its balance sheet. Hardly any young parents of my acquaintance would let their child play organized tackle football, as I did in middle school.
So I don't expect that the name Colin Kaepernick will mean a great deal to a great deal of you reading this essay. Or perhaps it will provoke some head-scratching, a game of charades with yourself, as you wait for that next clue that will lead you to the answer. But you ought to care about Colin Kaepernick. Colin Kaepernick matters, for reasons that have everything and nothing to do with football.

Continue reading Why Colin Kaepernick Matters »
Inside Sports