Search The Beachwood Reporter
Subscribe to the Newsletter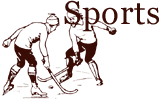 Is cheerleading a sport?
The International Olympic Committee thinks so. In December, the IOC's executive board voted to provisionally recognize cheerleading.
This means that for the next three years, the IOC will provide the International Cheer Union with at least $25,000 annually to promote the sport.
During that time, the ICU can apply for full Olympic recognition in the Summer Olympic Games.
ICU president Jeff Webb called the decision a "monumental milestone for cheerleading" and "the culmination of my life's work."
I study the history of women's sport, which makes me curious about Webb's enthusiasm for the IOC's decision. In the past, he has argued against classifying cheerleading as a sport. So why the sudden reversal?

Continue reading Cheerleading's Peculiar Path To Olympic Sport »
Inside Sports
Breaking Beachwood Sports Feed!