Search The Beachwood Reporter
Subscribe to the Newsletter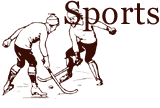 The old man peered over the top of his newspaper, eyeing his grandchildren and their friends.
"Why did they have to trade Madrigal?" lamented one, "even to get Kimbrel. Nicky was one of my favorite players."
"Let me tell you a story," interrupted Grandpa. "When I was about your age, or maybe a few years older, the White Sox had a great, great player. His name was Minnie Minoso. Just saying his name was exciting. Randy Arozarena would be envious.
"Minnie also was the first Black player in team history which brought him immediate attention. When the Sox traded for him, on the very first pitch he ever saw in a Sox uniform in 1951, he hit a home run. Minnie played for some very good teams in the 1950s, long before even your parents were around. Minoso was something like José Abreu. No matter how much he was injured and hurting, he played every day.
"Minnie could hit .300. He led the league in triples, and if you think watching a home run is something to see, you should have seen Minoso slide into third base with a triple. He could steal bases and drive in 100 runs. Oh, did I mention that he was a terrific left fielder? He just never stopped moving, and my friends and I loved him."
"Did the Sox have a good team then?" asked one of the kids.
"Oh, yes," replied Gramps. "They won over 90 games a few times because they had other good players like Billy Pierce, Nellie Fox and Luis Aparicio."
"So they won the World Series?" asked another youngster.
"No, that's the point of my story," said the septuagenarian. "There was another team, one with lots of money, the New York Yankees, and they had even better players than the White Sox. And just about every year, they won the pennant and went to the World Series, which they usually won.

Continue reading And So It Goes »
Inside Sports