Search The Beachwood Reporter
Subscribe to the Newsletter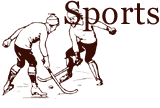 Why in the world would you ever walk Yasmani Grandal? Why not have the opposition simply plant a batting tee at home plate, place a ball atop the contraption, and ask the White Sox catcher, "Mr. Grandal, how's that? A little higher or lower? Would you like us to bring the tee a bit closer to you? Maybe a bit more toward the outside corner?"
Rather than issuing yet another base on balls, at least the fielders would have a chance to get the guy out.
Perhaps I need to back up a bit. Grandal, who went 0-for-4 Sunday with three strikeouts in the Sox 9-3 win in Kansas City, has registered three hits in 47 at bats in his last 18 games, dating back to April 7. Check the calendar. That's more than a month ago and computes to a .064 batting average.
Dylan Cease, one of the club's starting pitchers and a battery mate of Grandal's, never had batted in a major league game until last Tuesday when he collected three hits including a rousing double off the right field wall in Cincinnati. Cease probably will pitch in a National League park before the season ends, but for right now, in one afternoon he equaled Grandal's hit production for an entire month.

Continue reading He Gets On Base »
Inside Sports