New Comedies, Old Jokes
This is supposed to be the year of the serialized drama, which according to erudite TV critics indicates darker, more grown-up and reflective audience tastes, presumably because 9/11 has taught us that life sucks and then you die. This means we're now more willing to tolerate season-long storylines where nothing really gets resolved because, by gosh, that's how it is in the real world of terrorism and $3 per gallon gas prices.

Fall TV:

New Comedies, Old Jokes


Personally, I've always liked serial dramas because I like good writing and that's always been where you were most likely to find it on TV. But since there's been precious few of them on the networks until now, the place to look for well-written stuff for many years was in comedies. Because I'm loyal to a fault, I'm going to continue to hold out hope that there will be one or two good comedies on the sked this fall - and we'll really need them now that we're going to spend the next nine months wrapped in a blanket of unresolved angst.

Each show review is followed by several yes/no questions that are the basic hurdles any comedy must clear to become eligible for my "doesn't suck" list. More than one "yes" answer means trouble.

1. 30 Rock
NBC, Wednesdays at 7:30 CT

I'm an unabashed Saturday Night Live fan, always have been, and probably always will be as long as Lorne Michaels is physically able to make the drive in from the Hamptons. Yeah, of course, there are some weeks (months) where it's agonizingly bad, but even the worst of it is still so much edgier than anything else on broadcast network TV, you have to get behind it. For every Horatio Sanz doing Carol, there's a Will Forte doing the Falconer.

Alec Baldwin's SNL guest shots are always the best, and the thought of him butting heads with Tina Fey every week on 30 Rock . . . I'm already in a state of high anticipation. Baldwin plays an immaculately tailored corporate shark, Jack Donaghy, who, after literally kicking down Tina's office door and announcing that her show's former network boss is dead, introduces himself as the new vice president of development for "NBC-GE-Universal-Kmart."

"So we own Kmart now?" asks a slovenly writer.

"No," he says. "Why are you dressed like we do?"

The first thing Baldwin does is demand that Tina, who produces a program called The Girlie Show, hire Tracy Morgan, a certifiably insane, angry black comic. She asks, "Isn't he, um, crazy?" Alec answers, "The important thing to remember is he was never charged with a crime. It isn't illegal to fall asleep on your neighbor's roof." Before their lunch meeting, Morgan drags Tina to strip bar, where she reluctantly gives the dancer some cash, telling her, "This is for computer classes!"

I'm feeling good about this show. I can't help it. Of course it will be confused with Aaron Sorkin's much-heralded (and probably vastly overrated) Studio 60 On the Sunset Strip, which is most definitely not a comedy, but, judging from the six-minute trailer, rather a pissed-off, sarcastic anti-entertainment industry screed a la Paddy Cheyefsky's 1976 classic Network (still the gold standard in that particular field). Not that that's bad - God knows America needs to be told that their remote control is a "crack pipe" -- but it would figure if an over-hyped T. Rex like that crushed plucky, funny Tina Fey in its wake.

Cute kids/Troubled teens? No.

Life lessons learned? No.

Actors in other sitcoms within past two years? Yes.

2. Twenty Good Years
NBC, Wednesdays at 7 p.m.

I give this show Twenty Good Minutes. With a dud like this as a lead-in, now I'm really, really concerned about Tina Fey. Treasure her while you can!

On paper it must have made sense; take two comedy vets like John Lithgow and Jeffrey Tambor, slap 'em together as lifelong but bickering pals now pushing 60, let the odd couple (yeah, it's been done before) run wild all over town indulging their mid-life (late life?) crises, and what could be funnier? The problem is we all got tired of Lithgow as Dick on 3rd Rock From the Sun years ago, and here he is, playing exactly the same shouting, gesticulating wild man, only instead of a great supporting cast and witty writing he's got Tambor playing a stuck-in-the-mud crony and what seems to be a bunch of stock sit-com family members.

Ouch. To see Tambor in this show is to perceive the inevitable TV comedy acting arc: Cutting edge cable show (The Larry Sanders Show) to hilarious but unwatched network effort (Arrested Development) to late-career big-budget flop. It's all so sad and predictable.

Here's a sample of the stellar humor on Twenty Good Years: Doctor Lithgow, after talking his balky judge buddy Tambor into calling off his impending marriage to a controlling harpy in order to be more spontaneous about life, consoles him by saying, "There are other flowers in the garden! Hydrangeas. Lillies!" "I'm not like you, John," Tambor answers, "I don't think with my watering can."

Har. And here's another thing: Any comedy wherein the characters have the same first names as the actors playing them is a bad sign. It means the show was invented to give them something to do. Think Lucy and Rickie. This show also looks to have tender and feel-good moments where important lessons about life and aging will be learned. I say, no lessons learned! Ever!

Cute kids/Troubled teens? Yes.

Life lessons learned? Yes.

Actors in other sitcoms within past two years? Yes.

3. Knights of Prosperity
ABC, Tuesdays at 8 p.m.

ABC has been unkind enough to not offer any video teasers for this show, which was originally called Let's Rob Mick Jagger and, according to the network, is about a bunch of "misfits" who, when they aren't performing their dead-end jobs (such as janitor in Donal Logue's case), are dreaming of pulling a heist by breaking into Mick's Central Park West "super-luxe" apartment.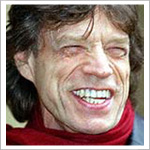 The producers are the same guys who brought us Ed,which was, for the most part, a pretty funny show but which had a big problem - it was too sweet, and the characters spent a lot of time learning valuable life lessons, ergo, I spent a lot of time not laughing. But because Ed had its moments, and without the benefit of any actual clips, I'll have to give Knights the benefit of the doubt.

But there are warning signs, chief among them that Mick has reportedly agreed to make one or two guest appearances, and there is little chance he'll actually be funny. Probably lecture his grandkids not to take drugs or something. Also, the show description calls these misfits "sweet" and comes right out and says, "What they don't know is that there's a much richer target for them . . . the chance to find hope, self-esteem and confidence within themselves." Uh-oh. It sounds to me like all these misfits are going to grow as people, perhaps finding the strength to admit mistakes, take their medicine, shape up and get better jobs . . . all as I yawn uncontrollably and wonder what's going on over at the fishing channel. When, oh when, are they going to learn that no comedy will ever succeed when such lessons are forced down our throats? Check out the most successful comedies, like the Simpsons, Family Guy, pretty much anything on Comedy Central. Who learns lessons there, I ask you? God, get with it, network suits, please! Just make us laugh and not feel guilty about being the schmucks we are, okay?

Cute kids/Troubled teens? No.

Life lessons learned? Yes.

Actors in other sitcoms within past two years? Yes.

4. Help Me Help You
ABC, Tuesdays at 8:30 p.m.

Right off the bat, this has two strikes against it: It's a vehicle for a serial sit-commer (Ted Danson) and its premise is about lovable losers and misfits going to group therapy, so you just know all kinds of life lessons are going to be learned. The whole show will be based on it. I can just see it now: One of the characters is going to spend the episode bickering with his mother/wife/daughter/gay lover over some wacky tic he has, like always trying to kill himself, and after Ted's bestselling self-help book author character proves to the loser that he himself is even more screwed up, everyone will share a knowing smile that says, "Hey, life ain't that bad, after all."

Then there's the roster of Ted's therapy group: The frigid Asian girl, the nervous closeted gay guy, the cute but suicidal young man, the bearded angry guy, the nymphomaniac middle-aged woman, and of course, irascible Ted himself, who can't seem to stay away from his ex-wife, played by the screaming mom from Malcolm in the Middle.

Ted has let that famous big hair of his go completely grey, which I think means he's getting older but not noticeably wiser - in the trailer he's smashing a car windshield with a golf club (my guess is the car belongs to the ex-wife's new boyfriend).

This show could be funny against all the odds if the group members turn out to be real people rather than stereotypes, and if - this is a big if - Ted's Dr. Hoffmann character is noticeably different from the same person he's played in the last eight shows he's been in. (See John Lithgow). Chances of that are about the same that Mick Jagger will be funny.

Cute kids/Troubled teens? No.

Life lessons learned? Yes.

Actors in other sitcoms within past two years? Yes.

5. The Class
CBS, Mondays at 7 p.m.

Just as there are two shows about the behind-the-scenes antics of late night sketch comedy programs, there are two sitcoms this year about groups of school classmates who reunite years later - with presumably hilarious results. One will debut in mid-season on ABC, In Case of Emergency. That one is about former high school classmates and is being produced by Jon Favreau and stars David Arquette.

The one we're getting now is from producers Jeffrey Klarik (Mad About You) and David Crane (Friends) and reaches all the way back to third grade for a connection - two former classmates who are getting married decide to throw a party and get as many of the kids who were there the day they met to attend a reunion party. The show then follows their interactions once the party's over.

Once again, no teasers or clips are forthcoming from the network. Just an impressionistic spot that shows third-graders frolicking on a playground who morph into their current incarnations - a bunch a extremely pretty folks in their 20s who look like they just stepped out of a Garnier commercial, accompanied by that ubiquitous kind of strummy folk-rock music used in the promos for every single TV show and movie that's mainly about relationships. Nonetheless, Klarik and Crane have promised The Class will not be your typical sitcom - they'll use a huge cast that defies stereotypes just like reality shows!

"There isn't the kookie one, there isn't the serious one," Klarik says. "All of the these people have so many different facets and will do things that surprise you." Right. Characters include:

* Twin sisters, one who's open and another who's cynical.

* The nice guy who lives with his mother.

* The former heartthrob boy who turns out to be gay.

* The happy kid whose life has gone downhill since third grade.

* The bitchy TV news anchorwoman.

* The popular girl who's now an unhappy trophy wife.

No stereotypes? We'll be the judge of that. One possible plus is that the cast members are relative unknowns, and thus untainted by former sitcom failures.

Cute kids/Troubled teens? Yes.

Life lessons learned? Likely.

Actors in other sitcoms within past two years? No.

6. 'Til Death
Fox, Thursdays at 7 p.m.

Brad Garrett was always the secret weapon on Everybody Loves Raymond - the one reason why that show had an edge and the one reason why it was really funny on occasion. That's why I'm not going to lump 'Til Death into the same category as Ted Danson's and John Lithgow's new comedies, that category being Shows Created to Give Old Sit-Commers Another Go 'Round.

This show seems to put Garrett into Honeymooners territory - that is, a chance for him to complain sarcastically about marriage for a half hour each week. But that could be funny, depending on how biting the sarcasm is. This being Fox, my hope is that it will be plenty biting. But can it be consistent? The clips Fox has been hyping for a month now highlight the comparison between the newly wedded bliss of the younger next-door neighbors and his own battle-scarred marriage with Joely Fisher. The neighbor, Eddie Kaye Thomas, is also a new administrator at the high school where Garrett is a history teacher.

Now, marriage jokes are among the oldest in the book (take Henny Youngman . . . puh-leeze) and that could make it dodgy going if not done just right. But for some reason I have faith in Garrett. He's so aggressively cynical, so eerily comfortable with his own misanthropy, it's hard to take your eyes off him. On the show's website, Fox has provided a video piece where they ask him to do marriage-related word associations that were actually kind of hilarious. To wit:

"Engagement." A rash.
"Wife." Plaintiff.
"Love." Smoke and mirrors.
"Wedding ceremony." Not enough liquor.
"Wedding vows." Catheter.
"Wedding reception." Getaway car.
"Linens." Great for evidence.
"Waterbed." The Dead Sea.

I think I can hear Henny Youngman cracking up from beyond the grave.

Cute kids/Troubled teens? No.

Life lessons learned? No.

Actors in other sitcoms within past two years? Yes.

7. Happy Hour
Fox, Thursdays at 7:30 pm

Finally! A good, old-fashioned, unfunny Fox sex comedy. Thanks, Rupert Murdoch, for providing me with enough trailer to know that I will without one single doubt be spending my Thursday evenings from 7:30 to 8 p.m., even if it's the dead of winter, jogging barefoot through snow if it comes down to a choice between that and watching Happy Hour.

That 70's Show was such an institution it was probably inevitable that Jackie and Jeff Filgo, who were the key creative forces behind that phenomenon, would strike out with their follow-up. But this? Even they couldn't put enough class into the Fox/sex comedy matrix to rescue it from the dubious standard set by Married With Children. And even a Chicago locale can't win it enough boosterism points to get an "amen" from me.

Tired premise: Straight-arrow loser gets kicked out by his prefect girlfriend (probably because he wasn't funny enough), and he ends up answering a roommate-wanted ad placed by Larry, a swinging dude whose goal in life is to swill martinis and dispense cracked wisdom about women. Sexcapades ensue at Larry's Windy City bachelor pad as the Absolut flows. Example: Larry's old roommate and his (controlling and bitchy, naturally) girlfriend come back to the apartment to take back his TV set. Larry hates her so he stuffs the remote down his pants.

Controlling Girlfriend: Where's the remote?
Larry: I . . . think it's in my pants.
Controlling Girlfriend: Well, I'm sure there's plenty of room down there.

There are also plenty of references to balls, butt-lifting jeans, sexy bosses and incompetent lovemaking. All not funny and all accompanied by hysterical laugh-trackery. Yes, the Fox sex comedy tradition lives on.

Cute kids/Troubled teens? No.

Life lessons learned? No.

Actors in other sitcoms within past two years? No. And yet it's horrible.





Posted on September 4, 2006