Search The Beachwood Reporter
Subscribe to the Newsletter
Okay, so the Cubs are 9-4 under Mike Quade. Which is good of course but I have a question. How are we supposed to tell if Mike Quade is any good at managing?
I mean, if it was all based on wins and losses then there should be this groundswell of support for a second coach Q in Chicago. But there isn't. Which once again means I need to ask, how can we tell?

Maybe it comes down to if the manager makes most of the same decisions that you as a fan agree with.
But this just isn't true either because most fans are idiots.
Like it or not, it's just kind of a vibe that a general manager needs to have to know who is going to succeed.
And then most managers get fired in a couple years anyway. So what the heck does that tell you?
It tells you that if a guy can get through to players on a certain level then he's got it with these guys and is the man.
Lou didn't have it for the last two years and Dusty lost it after about two years too.
So this guy Quade is proving he's got it.
Don't give me this crap about it not mattering anymore because it hasn't mattered in a long-ass time and they haven't won this many games in a long-ass while.
So Quade's my guy until he isn't.
I just don't trust Jim Hendry to know it.

Week in Review: The Cubs went 5-2 for the week (and a day) taking two of three from both the Pirates and the Mets as well as taking the first game against the Astros. Sure these teams aren't that good but neither are the Cubs. This is a pretty good thing.
Week in Preview: The Quade train keeps a-rollin' with two more against the Astros at home and then a three-game set in Milwaukee. It may yet be safe to wear your Cub gear in public.
The Second Basemen Report: Has Mike Quade figured out the riddle that is second base? Blake DeWitt started five games this week with Jeff Baker getting the other two. But both were great at the plate this week.It's almost as if Quade knows what he is doing. Is it smoke and mirrors? Have I drank too much of the Quade Kool-Aid? Should get interesting now that Aramis Ramirez may not be playing too much third base and Baker may get some starts over there, but hey, I think Quade's got an answer for this that will work. You know, just like Jim Hendry drew it up.
In former second basemen news, the Dodgers already have no idea what to do with Ryan Theriot. Which is kind of like what happened when he was here. But whatever happens, he will be missed.
The Zam Bomb: The little crazy demon that lives in Big Z's brain may have already phoned in the rest of the season because Carlos looks like he is almost worth the money they pay him lately. Almost. He is apologetic.

-
Lost in Translation: Returnio ofee bigie -bigee Sumo is Japanese for Carlos Silva is back baby.
Endorsement No-Brainer: Tom Ricketts for clown college.
Sweet and Sour Quade: 70% sweet, 30% sour. Mike Quade begins this section of The Cub Factor in a pretty good mood because he knows what he is doing. And just like your real well adjusted, smart, and put together uncle, Mike knows that you can't parallel park very well yet, so he lets you park in the driveway with Aunt Julie's Prius until you know what you are doing. He doesn't have a problem with you parking on the street until you are ready. I mean, you're family for godsakes and he knows you'll get it eventually.
Ameritrade Stock Pick of the Week: Shares of oversized glasses traded higher this week as a very wealthy investor paid much more than they are worth.
Over/Under: The number of managers that Jim Hendry will interview before he realizes that Mike Quade is the guy for the job: +/- 6.
Beachwood Sabermetrics: A complex algorithm performed by the The Cub Factor staff using all historical data made available by Major League Baseball has determined that wins are wins even now.
Agony & Ivy: It's a way of life.
The Cub Factor: Unlike Soriano, you can catch 'em all!
The White Sox Report: Now with a weekly Cubs Snub.
The Mount Lou Alert System: The Wrigleyville area is still considered a disaster area despite the empty seats.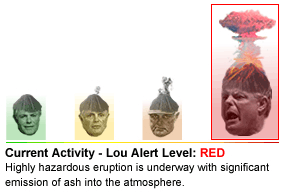 -
More from Beachwood Sports »
Will Bob Baffert ever go away? Churchill Downs Inc.: It's just what they do. Dickie D. dead. Cliches can shape your biorhythms. Double-teaming justice. You look just like. We asked one person, me.
Continue reading "TrackNotes: Back To The Future" »
Posted on Jan 28, 2022

Electric, indefatigable and, finally, undenied.
Continue reading "Minnie Miñoso Was Very, Very Good To Us" »
Posted on Dec 9, 2021