« March 2009 | Main | May 2009 »
April 30, 2009
The [Thursday] Papers
By Steve Rhodes
You can imagine my thoughts when an e-mail from the county with this subject line arrived in my in-box yesterday:
PRESIDENT STROGER HOLDS TOWN HALL MEETING TONIGHT TO TAKE QUESTIONS ON THE SWINE FLU
I didn't go to this particular Town Hall meeting last night - I was busy cutting my toenails and watching The Real Housewives of New York City - but I suspect Stroger first denied there was a swine flu, then denied it had anything to do with any relative of his, then said he hired the swine flu because he believes in second chances, then accused county commissioners of trying to blame him for a flu that's been around for a long time and that's "just the way things are," then blamed the media, then sent his cousin to bail the flu out of jail, and finally told everyone to wash their hands.
Going Viral
"Opportunistic scammers and spammers are actively exploiting the swine flu buzz across the web by spamvertising links to pharmaceutical scams, and bogus 'Swine Flu Survival Guides' using search engine optimization of typosquatted domains related to the outbreak," ZDNet reports.
Flu Stew
Sunday at 3:30 p.m. on CAN TV21:
Public Health Inquiry: Disaster Preparedness: Dr. Terry Mason, of the Chicago Department of Public Health, joins other public health experts to discuss how individuals can prepare for public safety, health and environmental disasters.
Twitter Bitter
I'm still thinking about the query put to me by Jay Levine for his report earlier this week on whether Twitter was contributing to swine flu hysteria.
Just to expand on my thoughts . . . some of which Levine included in his own reporting.
First, I haven't been able to determine if panic is appropriate or not. So there's that.
Second, yes, I'm sure Twitter is contributing to hysteria and a lot of falsehoods floating around.
But so what?
There will always be reckless users of any communication technology. After all, the New York Times and the Washington Post created a panic about Weapons of Mass Destruction that is still killing American soldiers.
Conspiracy theories about 9/11 flourished quite well before Twitter was a gleam in any texter's eye.
Orson Welles caused a panic with his infamous War of the Worlds radio broadcast.
Millions of Americans still believe Al Gore claimed to have invented the Internet, among other patently false statements put in his mouth by the mainstream media.
And there was that whole tulip thing in Holland. You get the idea.
I don't dispute that today's technologies can spread misinformation faster, wider and more amplified than ever. But what are you going to do about it? You can't outlaw Twitter and the like; instead you have to engage it.
It is more incumbent than ever for journalists to do so; their value has actually gone up even if that isn't yet reflected in business structures either crumbling or in their infancy.
Technology is generally neutral. That's not to say the nature of technology doesn't shape messages - that was Marshall McLuhan's central insight. But what's important is how responsible messengers combat the reckless ones.
So, for example, the World Health Organization and Centers for Disease Control and so on have to be on networks like Twitter during these kinds of times. They should be Twittering the hell out of everyone with the facts as they see them.
This is, again, why there is a real opportunity for journalists to stake an online claim - people generally want and need news sources they can trust.
In a world of so many voices, brand authority is crucial.
Flu Fact
The "regular" flu killed more than 13,000 Americans between January 1 and April 18.
- Tim Willette
Poor Chicago
"Quarter-Million Chicagoans On Brink Of Poverty."
Including 87,000 children.
High School Musical Chairs
"An ambitious districtwide effort to overhaul high schools is in limbo," Catalyst reports.
"After a three-year rollout that spanned 43 schools - just shy of the target of 50 - there are no schools in the pipeline for next year. Previously, schools were selected each spring to adopt the beefed up curricula that underpin High School Transformation.
"Funding for the project, some $80 million ($20 million from the Bill & Melinda Gates Foundation), has nearly run out, leaving a cash-strapped CPS to foot the bill. Weeks ago, funding for a long-planned evaluation of the project was pulled. Gates spokesman Chris Williams declined to comment on whether the foundation will fund the project in the future."

Ad Fad
"Since pulling all its national TV spending in January, Century 21 Real Estate has been making digital the focus of its marketing efforts in a bid to make lead generation more efficient," Ad Age reports. "This week, the company is venturing into the next phase of its digital transition via online radio, social networking and Twitter."
Playboy Prime
"Not to sound all 1987 here, but the May issue of Playboy magazine is a real keeper," Richard Roeper "writes" today.
1987?
How 'bout 1975 . . . and even then, hard to stomach.
That's Todd
Todd Stroger promised Cook County Commissioner Timothy Schneider during a public meeting last week that if he'd just shut up about Tony Cole and Donna Dunnings in front of the reporters he could get all the answers he wanted in a private meeting.
Despite two requests since the promise, the meeting hasn't happened - unless Schneider crashed Stroger's swine flu Town Hall soiree.
Bunny Brothel Begs Blago
Arenda Troutman as backup? Or Richard Roeper?
Bringing In Burge
But will he talk?
Fightin' Words
Apparently if you use them Chicago cops are free to kick the shit out of you.
The Beachwood Rocks
* Part 2 of our two-part authorized excerpt of Tribune reporter Jeff Coen's Family Secrets: The Case That Crippled the Chicago Mob. See how the Spilotros got whacked.
* Ready For Reform: Chapter 1. The first of a six-part series culled from the pages of the Illinois Reform Commission's final report.
* And Then There Was Maude. A final tribute in five video parts.
* A preview of May appearances in Chicago by Bloodshot bands. Including The Detroit Cobras.
* Who's Meeting Up Now. Including people who used to work at Baker's Square.
* COMING FRIDAY: Kentucky Derby picks from our man on the rail, Thomas Chambers.
The Beachwood Tip Line: Off the hook.

Posted by Beachwood Reporter at 8:49 AM | Permalink
Bloodshot Briefing: May Flowers
By Matt Harness
A sampling of Bloodshot bands performing in Chicago in May.
*
Artist: Ha Ha Tonka and Ben Weaver
Date: Saturday, May 2
Venue: Subterranean
Sample:
-
Artist: Nora O'Connor and Robbie Fulks
Date: Saturday, May 2-3
Venue: Old Town School of Music
Sample:
-
-
Artist: Old 97s
Date: Sunday, May 3
Venue: Cubby Bear
Sample:
-
Artist: Detroit Cobras and Dex Romweber Duo
Date: Wednesday, May 6
Venue: Double Door
Sample:
-
-
Artist: Legendary Shack Shakers
Date: Sunday, May 31
Venue: Double Door
Sample:
-
Matt Harness brings you Bloodshot Briefing every Thursday. He welcomes your comments.
Posted by Beachwood Reporter at 6:19 AM | Permalink
Ready For Reform: Chapter 1
By The Illinois Reform Commission
Editor's Note: Next week we'll post a five-part series excerpting the final report from the Illinois Reform Commission. We don't necessarily endorse all parts of the report, but offer it up as a starting point to generate support for bringing real structural change to Illinois's sordid political culture. Today we start with the Executive Summary. The rest begins on Monday.
*
CHAPTER 1: EXECUTIVE SUMMARY
I. Introduction
In January, 2009, while late-night comics were heaping national scorn on Illinois in the wake of the arrest of then-Governor Blagojevich, then-Lieutenant Governor Pat Quinn established the Illinois Reform Commission. Our mandate was as straightforward as it was daunting: recommend meaningful ethics reform for the State of Illinois in 100 days.
We recruited accomplished and independent men and women from a diverse variety of backgrounds to form a citizens' commission. We enthusiastically answered this call to serve, some of us with extensive prior involvement in government, others with virtually none.
Although we were mostly strangers before this Commission brought us together, we shared an overarching desire to contribute to solving this unprecedented integrity crisis.
We undertook our task as a team with one singular purpose: to devote energy, insight and passion to seize the moment on behalf of the people of Illinois.
As we complete our 100-day journey, we are proposing meaningful reforms - virtually all of which other governmental institutions have implemented - to bring about an end to some of the insidious corruption that has pervaded this State for far too long.
Along with these legal and operational reforms, we are issuing a clarion call for a change of attitude in how we view our democracy.
Our work over the last one hundred days has been exhausting and troubling, yet also exhilarating.
We embraced a torrid pace - traveling the state from Rockford and Chicago in the north to Carbondale in the south, from Peoria and Champaign in the heartland, to the Quad Cities in the west and Kankakee in the east.
We held substantive meetings on complex subjects and digested mountains of data. We listened to testimony from experts in their respective fields and heard from thousands of others through our town halls, hearings and website. We discussed, debated, and even argued at times, but we were unanimous in our desire for reform in six core areas. In fact, virtually all of the recommendations contained in this Report enjoyed the full Commission's support.
We have been troubled by learning that, in core areas governing ethics, Illinois' laws and operations simply do not measure up. For example, 46 other states have stronger campaign finance regulations in place than Illinois, and 46 states give their law enforcement agents stronger tools to root out corruption and crime. In addition, no other state resorts to picking a name out of a hat (honest Abe's, no less) to gerrymander legislative and congressional districts.
In the wake of recent scandals less severe than our own, a number of states - Connecticut, New Mexico, Massachusetts and even Louisiana - have taken aggressive action to reform their laws and political culture. What will Illinois' response to this current crisis of integrity be? Our nation is watching.
*
Despite our concerns about the future, the past one hundred days has been exhilarating. Thoughtful people from across this state have energized us. The vast majority of Illinois voters believe that Illinois must implement ethics reform promptly and comprehensively, and it must be done now. They also recognize the need to do more than reform the laws - we must also reform our attitudes about government and ultimately ourselves.
To comprehensively address reform, we studied six broad categories of issues: transparency, campaign finance, procurement, government structure, enforcement, and inspiring better government. From the start, the Commission determined that a holistic approach was necessary to achieve real reform. As such, we cannot endorse efforts to selectively implement some reforms while ignoring other key proposals. Half-measures will not suffice to repair our state's troubled infrastructure or our citizens' broken confidence.
We therefore urge the Governor, the public, and the General Assembly to consider our reforms collectively.
II. Campaign Finance
At best, big money in politics creates the appearance of undue influence over public officials and at worst it fosters actual corruption. Illinois is one of a few remaining states without significant campaign finance regulation. The recent election cycle with never-before seen expenditures in judicial races, out-of-control spending on legislative races as well as scandals that have brought down the last two governors leave little doubt that the system is broken.
At this juncture in the State's history, establishing a well-rounded campaign finance regulatory framework has never been more important. Accordingly, we recommend:
1. Requiring year-round, real-time submission of campaign disclosure filings.
2. Requiring disclosure of campaign contribution "bundlers."
3. Requiring greater disclosure of those making independent expenditures on behalf of a campaign.
4. Imposing limits on contributions to political campaigns from all sources.
5. Banning campaign contributions from lobbyists and trusts, and extending bans on contributions from state employees, entities seeking state contracts and entities engaged in regulated industries.
6. Holding primary elections in June.
7. Enacting a pilot project for public financing of judicial elections in 2010, with an eye toward expanding the program to elections of statewide legislative officials and constitutional posts.
8. Enhancing powers of the Illinois State Board of Elections.
9. Creating more robust discovery and enforcement mechanisms.
III. Procurement
Campaign contributions are the "pay" in "pay-to-play," procurement opportunities are the "play." Manipulation of the state procurement system enables companies with the right connections to benefit from large government contracts, and eliminate genuine market competition. The result increases the costs of goods and services while delivering suboptimal quality to Illinois consumers.
Indeed, many companies report that they are hesitant to do business in Illinois because of the State's reputation for corruption.
To help cure state procurement abuse in Illinois, we recommend:
1. Moving state procurement officials into an insulated, central, independent procurement office.
2. Eliminating loopholes and exemptions in the Procurement Code.
3. Establishing an Independent Contract Monitoring Office to oversee and review the procurement process.
4. Mandating greater disclosure for contractors, lobbyists, and others.
5. Enhancing transparency in the procurement process.
IV. Enforcement
Effectively combating public corruption requires more than implementing the proper rules. It also requires meaningfully enforcing those rules. We, therefore, turned our focus to enforcement issues. We learned that the State's prosecutorial and investigative tools are too weak to effectively detect and prosecute public corruption crimes, especially when compared to other states and the federal government. As a result, the federal government must act as the primary check on public corruption in Illinois.
To strengthen enforcement mechanisms in Illinois, we recommend:
1. Amending and enhancing state laws to provide prosecutors and investigators with many of the same tools available to federal authorities.
2. Adding significant corruption offenses to the existing list of offenses that are non-probationable.
3. Granting the Illinois Attorney General the authority to independently conduct grand jury investigations of public corruption offenses.
4. Directing additional resources to the investigation of public corruption crimes, by creating an independent public corruption division within the Illinois State Police.
5. Modifying the laws applicable to Inspectors General's Offices to improve the ability of Inspectors General to independently conduct investigations.
V. Government Structure
Although pay-to-play politics and public corruption have been at the forefront of the news recently, they are not the only problems decreasing the confidence of Illinoisans in our state government. Rather, our research and public testimony revealed structural infirmities that cause the unfairness, lack of accountability and inefficiency that characterize Illinois' government.
To address structural problems that enable and produce corruption and inefficiency in state government, we recommend:
1. Substantially reforming the State's redistricting process.
2. Adopting pending legislation that would impose term limits on legislative leadership positions.
3. Amending House and Senate Rules applicable to the budget approval process.
4. Amending the House and Senate Rules to ensure that each piece of proposed legislation with a minimum number of sponsors receives an up-or-down committee vote.
VI. Transparency
Illinoisans have trouble getting public documents and knowing whether elected and public officials are fulfilling their duties. While studying the issue of transparency in government, the Commission strongly agreed that, to be effective,government must be open and responsive to its citizens' requests for information or access to public documents.
We learned that, although Illinois has laws that address these concerns, the laws are neither adequately enforced, nor broad enough in scope to create a sufficiently transparent government. This lack of transparency gives corrupt government and misguided officials the ability to conduct their business without significant scrutiny.
Reflecting the national debate over the issue, the Commission struggled with striking the appropriate balance between the public's right to know and privacy or law enforcement concerns.
As detailed below, we recommend:
1. Enforcing the existing statutes with renewed vigor by adopting a presumption in favor of full public access to information and documents.
2. Amending relevant statutes to increase transparency and accountability.
3. Using technology to make public documents readily and easily
accessible to the public through the Internet and online databases without waiting for specific requests from the public.
VII. Inspiring Better Government
Finally, recognizing that most of the reforms we considered focused primarily on interactions with elected officials, the Commission evaluated proposals designed to inspire all state government workers to increase the confidence of Illinoisans in their government. We cannot change the culture of corruption in our State without changing state employees' attitudes.
Our inquiry extended to the core phases of governmental employment, including hiring the best-qualified candidates, improving ethics training, protecting employees that report abuses, providing a code of conduct to guide ethical behavior, and remedying abuses associated with leaving government service. Through public testimony and our own research, we learned of widespread abuse involving patronage hiring, manipulation of the personnel system, and the need for improvements in ethics training, all of which harm employee morale.
To respond to the foregoing concerns, we recommend:
1. Combating patronage by reforming the personnel system to better protect non-political positions and the employees who hold them.
2. Reforming the state's hiring process.
3. Establishing a code to guide everyday decision-making and holding
state employees accountable for abiding by the code.
4. Revising the ethics training system to improve state employees' understanding of relevant ethical standards.
5. More clearly defining whistleblower protections to ensure and expand coverage for state employees.
6. Creating additional safeguards to protect against ethical violations by those exiting state employment.
VIII. Recommendations for Further Consideration
As comprehensive as we tried to be in our recommendations, our 100-day mandate left too little time to consider the many worthy ideas for ethics reform that we received but did not have the capacity to investigate thoroughly.
Nevertheless, we recommend studying several of these ideas in the near future, including reforming laws that regulate lobbying; analyzing conflicts of interest and potential abuses in the public election of judges; and increasing civic education to promote citizenship and inspire young leaders, to name just a few.
*
The Illinois Reform Commission is grateful to Governor Patrick Quinn for tasking a truly independent Commission to study and recommend substantive reform. We know that the Governor and legislature will not agree with each and every recommendation, but hope that the Commission's findings and recommendations will serve as a blueprint for meaningful reform to help restore public trust in our state government. Although today marks the conclusion of the Commission's 100-day mission, the quest for the General Assembly to seriously consider and adopt these reforms is very much in process. The people of the State - after all they have been through - deserve our very best and aggressive reform efforts, even when those efforts threaten some individual short-term political interests. We hope each legislator will seriously consider and then pass meaningful reforms.
We must also remember that democracy requires citizens to be persistent watchdogs of our government. In recent years, complacency in our watchfulness has emboldened those who would cheat their constituencies for personal benefit. This blueprint for reform will be meaningless unless the changes we have envisioned become reality. This goal now belongs to all of us and collectively we can obtain the government we desire.

Posted by Beachwood Reporter at 1:05 AM | Permalink
One And Two: The Spilotro Murders
The second of a two-part authorized excerpt from Tribune reporter Jeff Coen's Family Secrets: The Case That Crippled the Chicago Mob. (Part one.)
*
By Jeff Coen

In Oak Park, Michael Spilotro had been getting ready for what supposedly was his making day, but there were signs that the brothers weren't simply blindly heading for their doom. With the recent troubles they were certainly suspicious, but not answering such a request for their appearances was not an option. Michael was worried enough to give his daughter his jewelry in a plastic sandwich bad and ask for her to bring it to a graduation party they were to attend that night. He told his wife he would meet her after his business was finished, but if he wasn't there by 9:00, she should assume that something was very wrong.
Marcello parked the van, and the men walked into the open garage. Turning left into the house, they were met by a collection of Outfit heavyweights, including some of the men who had been present for Nick's own making ceremony. John DiFronzo was there, he said, a man he know as "Johnny Bananas." Carlisi was in the house, too, Nick said to Mars, as was Wild Bunch leader Ferriola. And what did Nick do then?
"Shook their hands, said hello, and then when I got to Sam, he made some kind of comment about my tan," Nick said, because he was still showing the sun he had gotten in Arizona. And Carlisi made a wisecrack about money, too, he said, an unnerving remark because Fecarotta had blown a good deal of cash in Phoenix for things that didn't have to do with the work there. The comment scared Nick a little, but it seriously rattled Fecarotta.
He and Fecarotta walked down to the house's basement, Nick said, and Fecarotta went straight for the bathroom.
"He was in the bathroom quite a while, and I kept thinking something's wrong," Nick recalled. "When he came out, he was pale. I figure, he thinks this is for him."
It wasn't. But it would be only a few months until Nick and Fecarotta were driving up an alley together, with Nick reaching into his bag for a pistol.
On Nick's left in the basement were mobsters Louis Marino and Louis "the Mooch" Eboli, he said, along with three men he didn't recognize. He remembered that one of the men he didn't know was wearing glasses and that everyone was wearing gloves.
Thirty minutes or more passed as the men waited in the basement, listening and watching again for Marcello to appear, a sign that what they had come to do was about to happen. Then there was a voice. Someone had seen Marcello and said, "Here he comes."
On the edge of the basement, Nick heard the door and then the sound of voices greeting each other. The Spilotros were being welcome to the death house with smiles and handshakes.
Mars asked whether Nick could recognize the voices drifting down to the men in the basement. No was his answer.
"I wasn't - at this time I'm wound up," Nick remembered. "I'm tense and I'm not really - I'm focusing on what I'm going to do."
Moments later, Michael Spilotro was coming down the stairs. Nick approached him first, he said, because he knew him.
"I said, 'How you doing, Mike?'"
Spilotro walked toward Marino and Eboli next. And then it began.
Realizing what was happening, Anthony made a final request. Nick said he heard it as he was grabbing Michael's legs and the struggle was beginning.
"All I heard was that when he come down he said, 'Can I say a prayer?'"
"And then what happened?" Mars asked in the silent courtroom. Everyone in the gallery was straining to listen so they didn't miss anything Nick might say next.
"I didn't hear anymore."
Nick was holding Michael as Eboli put a rope around his neck and strangled him, Nick told Mars. Somewhere nearby in the basement, Anthony was being killed, too.
Once it was over, Michael's pants were searched for his car keys. Michael's suspicion had led him to bring a pocket-size .22-caliber pistol, which apparently he couldn't reach in any final, panicked bid to save himself. DiFronzo was holding it and trying to unload it.
And there was a small spot of blood where Anthony had been killed, Nick said. So he went to the bathroom were Fecarotta had been and got a tissue to try to wipe it up.
And that would be the extent of Nick's help in getting rid of the bodies, he told Mars. The brothers would turn up a little more than a week later buried in Enos, Indiana, more than one hundred miles from the subdivision, near land Aiuppa had used for hunting. A farmer had noticed a disturbance in the neat rows of corn he had planted that spring and, thinking maybe someone had buried a deer on his property, made the gruesome discovery. Michael and Anthony were found about five feet down, buried one atop the other. Fecarotta has long been suspected of botching the burial, and it reportedly contributed to the decision of Outfit leaders that he should be killed. But Nick, who would wind up shooting him, made no mention of the supposed Fecarotta mistake in his testimony. Fecarotta did move Michael Spilotro's Lincoln, Nick said, leaving it at a nearby hotel.
Nick said Fecarotta was with him and Jimmy LaPietra was Marcello drove them back to the shopping center where they had met him earlier. The three from the Chinatown crew were dropped off and left in the van Nick had parked there in the lot.
They wound up having coffee, and Nick recalled Ferriola joining them. The Wild Bunch leader had a little advice about gloves as the men made small talk, Nick said.
"He says, 'Yeah, what you gotta do is, when you're done with a pair of gloves, just cut them up and throw them a piece at a time because they can take fingerprints off the inside of the gloves'," Nick said. It sounded like a good idea, and he would destroy his own gloves in just that way later in the evening.
He would of course not get the chance to destroy the gloves from his next murder. If he had, he might never have been in court testifying that day.
Nick recalled that after another job well done, Jimmy LaPietra had demanded to know how much Frank Sr. was paying him. It was only $3,000 a month, Nick said, so Jimmy, who had by then taken over for his brother Angelo while he was in prison, told Nick that he should tell his brother to up his pay to $5,000 a month instead. Nick would pass along that message as he talked with Frank Sr. about what had happened. And as they had always done before, the brothers would come to use a code name for the murders of Anthony and Michael Spilotro.
"One and Two."
-
See also:
* Meet The Spilotros
-
Upcoming Chicagoland readings by Jeff Coen:
* Saturday, May 16: Centuries & Sleuths, Forest Park. 2 p.m.
* Thursday, May 21: Barnes & Noble, Webster Place, Chicago. 7:30 p.m.
* Saturday, May 23: Borders, Oak Park. 2 p.m.

Posted by Beachwood Reporter at 12:39 AM | Permalink
Meeting Up Now
By The Beachwood Meet-Up Affairs Desk
The newest Meet-Ups in Chicagoland.
-
Section 8 Chicago, Chicago Fire Supporters' Association
-
Chicago Absintheurs
-
Chicago Area Beadphoria Jewlery Makers Meetup Group
-
Dream Boards Art Class at RUBY ROOM
-
Old Bakers Square People
-
Chicago Open Source GIS User Group
-
Southside Tai Chi / KungFu Club
-
Beader's Night Out at Bead in Hand
-
Craft it Up!
-
The Melrose Park Scrabble Meetup Group
-
I Am Baby Crazy
-
New Mommies with New Babies for Friendship!
-
GoodLife Network
-
The Orchard Divorce Recovery Group
-
The Chicago Starseeds
-
Rick's Hiking & Fun Group
-
Sisters Of Tomorrow Alliance
-
Alcohol-free Events for Singles 25-45
-
The Chicago Burbs Paranormal Meetup Group
-
The McHenry Anti-Aging Meetup Group
-
The Fabulous Work At Home Meetup Group
-
Inter Futebol Club
-
Learn Python in Chicago
-
Open Government Chicago(-land)
-
BBBCMeetups
-
Final Expense Black Belt
-
Gilberts Dazzling Stampers and Scrappers
-
Small Business Marketing Strategy Group
-
Cards and Scraps in Downers Grove
-
AnimeChicago
-
SE Wis. gamer group
-
North Shore Adult Sports
-
Chicago Golden Shield Qi Gong
-
Bodyworkers Chicago
Posted by Beachwood Reporter at 12:13 AM | Permalink
April 29, 2009
And Then There Was Maude
By The Beachwood Bea Arthur Affairs Desk
One last tribute - in five video parts - to Bea Arthur. Plus, the complete listing of our very own Kathryn Ware's brilliant episode-by episode recap of the debut season of Maude.
-
1. Sniff Swig Puff with Rock Hudson*
* Via beckystinger
-
2. Rosie Sings The Song
-
3. Family Guy Extended Version
-
4. Hey Look Me Over
-
5. The AP Obit
-
And, of course, here's our killer recap of Maude's debut season one more time.
Season 1, Episode 1: Maude's Problem.
Season 1, Episode 2: Doctor, Doctor.
Season 1, Episode 3: Maude Meets Florida.
Season 1, Episode 4: Like Mother, Like Daughter.
Season 1, Episode 5: Maude and the Radical.
Season 1, Episode 6: The Ticket.
Season 1, Episode 7: Love and Marriage.
Season 1, Episode 8: Flashback.
Season 1, Episode 9: Maude's Dilemma (Part One).
Season 1, Episode 10: Maude's Dilemma (Part Two).
Season 1, Episode 11: Maude's Reunion.
Season 1, Episode 12: The Grass Story.
Season 1, Episode 13: The Slum Lord.
Season 1, Episode 14: The Convention.
Season 1, Episode 15: Walter's 50th Birthday.
Season 1, Episode 16: The Medical Profession.
Season 1, Episode 17: Arthur Moves In.
Season 1, Episode 18: Florida's Problem.
Season 1, Episode 19: Walter's Secret.
Season 1, Episode 20: Maude's Good Deed.
Season 1, Episode 21: The Perfect Marriage.
Season 1, Episode 22: Maude's Night Out.
Posted by Beachwood Reporter at 11:47 PM | Permalink
The [Wednesday] Papers
By Steve Rhodes
"Brian J. Dugan's notoriety began in 1985 when he was imprisoned for life for two sex slayings and a series of other attacks on women who survived," Christy Gutowski wrote earlier this week in the Daily Herald.
"His name re-emerged with a vengeance more than three years ago when DuPage County prosecutors charged him with the Feb. 25, 1983, abduction, rape and murder of 10-year-old Jeanine Nicarico of Naperville.
"Worried about publicity tainting a potential jury pool, DuPage Circuit Judge George Bakalis sealed the entire case file from public view, imposed a gag order on attorneys and, in a move rarely afforded to other murder defendants, regularly holds lengthy pretrial hearings behind closed doors."
Bakalis says he's worried about pre-trial publicity tainting the jury, but he doesn't seem to have much basis for that notion.
"[T]he defense team isn't too worried," Gutowski notes. "It has not sought a venue change nor has it followed through with an automated telephone poll to gauge the public's knowledge of the case nearly a year after Bakalis authorized them to spend up to $5,000 for one."
Commenter Sam Hain writes:
"Protecting the accused's right to a fair trial is more important than catering to the press.
"So you can complain and moan about the judge's ruling and write hit pieces like this, but the bottom line is that everything possible must be done to protect the accused's rights."
But criminal justice proceedings are held in public to protect defendants, not prosecutors. It's in the interest of Dugan that he isn't tried secretly - and it's in the interest of the public that such proceedings are subject to public scrutiny as a measure of the public's consent and confidence in they system it pays for.
Freedom's A Bitch
"The Illinois Freedom of Information Act is woefully outdated and geared towards empowering bureaucrats to withhold information from the public," my friend Tracy Jake Siska writes at Chicago Justice Project.
"The state legislature created the law as a mechanism to provide citizens with access to information about how the government serves the public. In practice, the Act has provided little access as government agencies have disregarded both the spirit and letter of the Act.
"The current bill in the Illinois House of Representatives corrects some of the law's existing flaws. However, the bill still reflects a 20th century approach to a 21st century problem of how government can and should use the Internet and information technologies to assist their work and their ability to release information to the public. The current rewrite that has been put forward by Illinois Attorney General Lisa Madigan still lacks the necessary embrace of 21st century technologies."
The Time Is Now
Advice To Unemployed Journalists.
Help The Mayor
Add your alternative tax ideas to the list brewing at Schadenfreude.
Party Time
"There is no Democratic Party of Illinois," strategist Kitty Kurth tells Carol Marin. "When I talk by phone to my friends at the Democratic National Committee, they say our state chair won't return their calls."
That would be one Michael Madigan.
*
Here's an idea for reform-minded Democrats who feel chained to the Daley-Madigan-Stroger Machine but know in their hearts that it's wrong: The New Democrats of Illinois. Adopt the Illinois Reform Commission's recommendations as the core of your new agenda. Slogan: Reform Now.
*
On the other hand, here's a chance for state Republicans to re-brand themselves by adopting reform for itself. Not just lip service, but really adopting reform. Tack a reformier-than-thou agenda onto a Cook County board president candidate and Chicago itself might even stir.
*
Then again, with everyone wanting to be green these days . . .
Killing The Spilotros
Part one of our two-part authorized excerpt from Tribune reporter Jeff Coen's Family Secrets: The Case That Crippled the Chicago Mob.
Tired Playbook
"Another illustration of the 27th Law of Journalism, which says: When a reporter gives an example of something that is supposed to be funny it won't be funny. Even if the story is about someone who is usually funny. From The Week's discussion of Twitter:
"The English comedian Stephen Fry keeps his nearly 200,000 followers amused with such wry tweets as this one, sent while stuck in an elevator: 'Hell's teeth. We could be here for hours. Arse, poo, and widdle'."
"So wry!"
*
This law of journalism is even more pronounced when hometown athletes say supposedly funny things or pull supposedly clever pranks on their teammates that don't even begin to approach anything most normal people experience in their everyday lives.
Do The Rockford
From our Firebird Files desk.
The Panic Button
"A little panic actually might help you make some aggressive bench moves or pick up some of this year's surprise stars before someone else gets them," Beachwood fantasy sports correspondent Dan O'Shea writes. "But the key to managing your panic is to not make any rash decisions about getting rid of proven players who haven't been pulling their weight yet."
*
Dan's excellent analysis, which appears every Wednesday, is a worthy read for all sports fans even if you don't play in any fantasy leagues.
Holy Whole Foods!
Third-largest on the planet coming to Lincoln Park. We suggest some items.
CIA's Travel Agent
It's Boeing, and a court rules they can be sued.
Losing Our Landmarks?
Michael Reese and Unity Temple make danger lists.
Sears Tower Terror Plot
Jurors are deliberating - again.
IRONY ALERT!
"'I am angry at the pundits who would dance on newspapers' graves,' writes Charlotte Hall, who is finishing her year as ASNE president. 'Their anti-newspaper vitriol disrespects the work being done by journalists in newsrooms all over America . . . [But] I see hope popping up like the brave flowers of spring that rise from frigid ground. I see it in our huge and growing audience . . . I see it in the transformation of our newsrooms to digital information centers that also produce a print newspaper'."
From The Wonderful World of YouTube
-
The Beachwood Tip Line: Slapped, chopped.
Posted by Beachwood Reporter at 11:31 AM | Permalink
Rockford's Firebird
From The Beachwood Firebird Files
The passing of the Pontiac brand brought a lot of Firebird fans out of the woodwork to once again commemmorate the tan and gold Espirit model that private investigator James Rockford drove.
We join in the celebration/mourning with these videos that memorialize Rockford and his car.
1. The Rockford Spin
-

2. Waiting for Rocky
-
3. Great Gas Mileage!
-
4. How To Do A Rockford
-
5. They Stole My Car!
Posted by Beachwood Reporter at 9:48 AM | Permalink
One And Two: The Spilotro Murders
The first of a two-part authorized excerpt from Tribune reporter Jeff Coen's Family Secrets: The Case That Crippled the Chicago Mob.
*
By Jeff Coen
The story of Anthony "the Ant" Spilotro is hardly unknown. Like Joey Lombardo, Spilotro rose to become a crime boss from humble beginnings in the old West Side neighborhood, one of six children born to his immigrant parents. He dropped out of Chicago's Steinmetz High School and turned to crime early on, taking up with local theft rings and getting noticed by the neighborhood's Outfit leaders. He would be placed in charge of a significant bookmaking operation and work in Irwin Weiner's bail bonding business. His reputation for brutality dated to the early 1960s, when he would be connected to what became known as the "M&M murders," so named for victims Billy McCarthy and Jimmy Miraglia, two members of a burglary crew believed to have taken part in an unauthorized murder. When McCarthy was too slow in providing information about the killing and who was involved, Spilotro resorted to putting his head in a vise until one of his eyes popped out.
Spilotro would go on to become a trusted associate of Joey Aiuppa and Lombardo, sent to Las Vegas in the early 1970s to be the guy on the ground who ensured that the Chicago mob's will was done there. Once he was installed, local authorities famoulsy noticed a spike in gangland killings, and Spilotro started his own burglary ring, know as the "Hole in the Wall Gang" for its favorite tactic to avoid alarm systems while stealing jewelry. He was accused but never convicted of employing a team of thieves that included the likes of Sal Romano, Frank Cullotta, and feared hit man "Crazy Larry" Neumann.
Some members of Spilotro's family still say that his reputation is overblown and that he wasn't the criminal he has been made out to be, but his Las Vegas exploits were immortalized in the 1995 film Casino, where Joe Pesci played a character named Nicky Santoro, who was based on Spilotro.
By the middle of the 1980s, Spilotro had done a good job of avoiding prison. After being indicted along with Lombardo in the Teamsters pension fund case involving Daniel Seifert, the case had come apart in 1974 with Seifert's murder. He was indicted in the M&M murders in 1983 but had dodged responsibility in a bench trial conducted by Cook County Judge Thomas J. Maloney, who was later convicted himself of taking bribes to fix murder cases. And three years later the racketeering case against Spilotro that was the result of his burglary ring being busted had ended in the mistrial with a possible jury bribe. Prosecutors in Las Vegas were preparing to take him to trial again in the summer of 1986 when Chicago called and summoned Spilotro home. The Las Vegas operation was coming apart, with Aiuppa, Lombardo, Jackie Cerone, and Angelo LaPietra already having been convicted in the Stardust skim as a result of the "Pendorf" and "Strawman" investigations. Spilotro, whose own trial in the Stardust case had been delayed for health reasons, was being blamed for getting too big for his britches, bringing too much federal heat at almost every turn.
The bill was coming due for all of the problems he was causing.
Michael Spilotro also was charged in the Hole in the Wall case, but a judge had dismissed the allegations against him for lack of evidence. He was a Chicago restaurant owner and also a part-time actor who landed some minor television roles, including playing an FBI agent on the show Magnum P.I. But like his brother, his legal troubles weren't over in the summer of 1986. He was facing trial in Chicago on extortion charges out of the federal "Operation Safebet," which targeted organized crime and suburban prostitution.
Both brothers were at Michael Spilotro's Oak Park home in early June, having told a judge in Nevada that he was traveling to have dental work performed by his brother.
Nick [Calabrese] said it was John Fecarotta who first talked about a ruse to get the Spilotro brothers back to Chicago and comfortable. The crew had given up on finding an acceptable way to do the job in Las Vegas. The brothers would be told that Michael had been recommended to become a made man, Outfit leaders decided, and Anthony would be promised an elevation to capo.
Nick had returned from Phoenix on a Sunday, and by the following Friday, he said, the plan against the Spilotros already was in motion. Fecarotta paged him, and the men spoke on the street. Nick was to meet Fecarotta and others the next day at a shopping center on Twenty-Second Street west of Illinois Route 83 near Oak Brook in the western suburbs.
"Did he tell you what the purpose of that meeting was going to be?" prosecutor Mitch Mars asked [at Calabrese's trial].
"It was about the Spilotros."
Nick said he immediately went to meet with his brother to tell him what was happening. He was supposed to head to the rendezvous point early that Saturday afternoon, he told Frank [Calabrese] Sr., and it was for the Spilotro brothers. His brother had become irritated at learning that wheels were in motion without him, Nick said.
"He got upset because, he says, 'Why didn't they ask me? I want to be there,' Nick told the jury. His brother wouldn't be part of it but asked Nick to let him know when it was finished.
The FBI wasn't completely unaware that something was afoot. Agents had been listening to Outfit telephone calls going between James Marcello, Rocky Infelice, and Joe Ferriola, and were aware of a meeting on June 13, 1986, at a suburban McDonald's. No fewer than five agents were dispatched to cover it and were at various points watching Marcello, Ferriola, and another man meet Sam Carlisi at 12:18 p.m. Whatever the men had to discuss was quickly taken care of. Not even twenty minutes later, all of them had left.
The next day was Saturday, June 14, 1986. As a result of the Victor Cacciatore extortion, Angelo La Pietra had picked up some new equipment for the crew, so Nick drove a new blue van west to the shopping center where Fecarotta had told him to be. He said he parked it at the far end of the lot and walked up to the store to find Fecarotta and Jimmy LaPietra waiting for him. The plan was for the three to wait for a fourth person to arrive to drive them to where they would be going.
That driver was James Marcello, Nick said, adding that when he had first begun his debriefings with the FBI, he had lied to them.
"And what was the lie?" Mars asked.
"That I said that Johnny Fecarotta was the one that drove us to the house," Nick replied. He had intentionally left Marcello out of his initial admissions to agents.
"I was trying to protect him."
The house, Nick said, was due north up Route 83 in a suburb called Bensenville adjacent to O'Hare International Airport, a town known for warehouses and having its neighborhoods of modest homes in the way of airport expansion. Marcello drove the men in his "fancy" conversion van to within about a mile or so of O'Hare's runways, turning near Iriving Park Road into a subdivision that, like so many developments in the area, had a set of small brick walls marking the entrance. He and Fecarotta were in the backseat, Nick remembered, and LaPietra was in front.
-
Coming Thursday: Can I say a prayer?
-
See also:
* Meet The Spilotros

Posted by Beachwood Reporter at 9:27 AM | Permalink
Fantasy Fix: The Panic Button
By Dan O'Shea
Is it too early to panic if your fantasy baseball team is ending the first month of the season in a downward spiral toward last place? I think it is too early to panic, but don't let me stop you. A little panic actually might help you make some aggressive bench moves or pick up some of this year's surprise stars before someone else gets them. But the key to managing your panic is to not make any rash decisions about getting rid of proven players who haven't been pulling their weight yet.
Don't move Hanley Ramirez or David Wright just because they have yet to earn Top 100 rankings for their performances this year, let alone played up to their pre-season status as Top 5 players. Don't give up on CC Sabathia or Cole Hamels either, unless someone is ready to offer you a trade that values them at their pre-season rankings (No. 35 and No. 45, respectively, in Yahoo!). Something tells me Ramirez and Wright will get it going, and that Sabathia and Hamels will at least crawl out of the earned-run holes they are in already.
Hang with your stars for now. If you're feeling really fidgety, then bench them for a while, trade or drop other players on your roster and pick up a few flash-in-the-pan back-ups and don't expect too much (Remember the Emilio Bonifacio era? It lasted less than a week earlier this month).
Meanwhile, if guys like Wright and Ramirez, haven't been performing up to snuff yet, then who has? It's time for the Fantasy Fix Players of the Month Awards:
April's MVP: Ian Kinsler, 2B. I had him ranked pre-draft ahead of Dustin Pedroia and others for a reason. We got an abbreviated glimpse of his tools in an injury-shortened season last year, but he's really just nearing his potential in an offense and home park (The Ballpark in Arlington) built for his skills as a hitter and baserunner. Though Apr. 28, he had 7 HRs, 20 RBIs, 7 SBs.
April's Cy Young: Zack Greinke, SP. I know - you were expecting Johan Santana. I was, too, but Greinke has fulfilled his hype as a chic high pick among SPs and then some. Kansas City also is letting him pitch deep into games (2 CGs already). Through Apr. 28: 4-0, 36 Ks, 29 IP, 2 CG, 1 shut-out.
April's Sleeper of the Month: Raul Ibanez, OF. He is notorious for starting slow and really taking off in the second-half, but now in Philadelphia, he has jumped out as the top performing outfielder stat-wise: .342 Avg., 6 HRs, 16 RBIs, 3 SBs - that last stat is a fairly shocking development for a guy who had 2 SBs all of last year.
April's Rookie of the Month: I think Nelson Cruz, OF, will get plenty of chances, so I'll pass up his 6 HRs for Dexter Fowler, OF, who is hitting .302 and has 9 SBs, including an incredible five in one night earlier this week.
-
Moving on to the expert wire, what fantasy gems might we find unearthed for us?
* Closing Time at Yahoo! highlights the exploits of new SP darling Jordan Zimmermann, who shut down the Mets pretty well. Still, Zimmermann plays for a team - the bedraggled Nats - that is not going to give him much help winning games, and he hasn't yet shown the strikeout potential that can make up for it. Closing Time also discusses a blowout suffered by phenom Clayton Kershaw, but it took place at the artillery range otherwise known as Coors Field. I'll bet that by June, Kershaw will be looking better than Zimmermann.
* Bleacher Report takes a look at some fairly highly-touted players (Garrett Atkins, Mike Aviles, Dioner Navarro, among others) who earned some hype last season but have failed to follow up strong this season. Aviles might be the one on this group who actually comes back and lives up to his mid-round sleeper draft status.
* Marc Normandin of Baseball Prospectus has a column for ESPN's MLB Insider that also looks at slow starters (the most popular fantasy baseball column topic this time of year). Normandin says Dioner Navarro's problem is simply that he is a proven slow starter. I'll buy that, but it also must be said that his team, the AL defending champ Tampa Bay Rays, has gotten off to a slow start as a whole. Depending on how long it lasts, it could affect Navarro's numbers as he had a lot of at-bats with speedy players on base last year.
* Fantasy Baseball Cafe showcases Chris Duncan, 1B/OF, as their Sleeper of the Week. Duncan's a great story because a severe back injury almost ended his career after he was a break-out player in 2006. So far, it looks like Duncan's swing is right back where it was then. He's capable of above-average HRs, RBIs and doubles, and will probably score a healthy number of runs for the high-scoring Cardinals. But don't expect him to maintain his above-.300 average for too long.
* Fantasy Phenoms, a site I checked out for the first time this week, takes a closer look at Josh Anderson, the speedy outfielder for the Detroit Tigers (you know how much we like speedy outfielders). Anderson has bounced around, but finally seems to have a starting job and already has 6 SBs on the young season. FP compares him to Willy Taveras, and that's not a bad thing in my book (This month, anything's better than a Lastings Milledge comparison).
NFL Draft Note
* A quick list of names from the first round of the 2009 NFL Draft that will have some impact on fantasy football rosters next fall: Matthew Stafford, QB; Mark Sanchez, QB; Knowshon Moreno, RB, Michael Crabtree, WR; Brandon Pettigrew, TE; Jeremy Maclin, WR; Chris Wells, RB; and maybe, just maybe, Darrious Heyward-Bey, WR.
-
Dan O'Shea's Fantasy Fix appears in this space every Wednesday. He welcomes your comments. You can also read his about his split sports fan personality at SwingsBothWays, which isn't about what it sounds like It's about.
Posted by Beachwood Reporter at 6:30 AM | Permalink
April 28, 2009
The [Tuesday] Papers
By Steve Rhodes
The papers are mourning the passing of Pontiac and I, too, will join in that mourning, though I always preferred Chevy's Camaro (my first and most-beloved car was a green 1975 model) to the Firebird and the Trans Am, even if the Trans Am was a killer name that really said it all.
The Tribune and Sun-Times both list the pop culture presence of these models, as well as the Pontiac GTO. My top three:
1. The 1977 Trans Am from Smokey and the Bandit.
3. Wooderson's 1970 GTO from Dazed and Confused. ("Hey, hey, hey watch the leather, man . . . heh-heh")
The Tony Cole Show
Okay, I'll join in and say it: Todd Stroger ought to resign. And because that isn't likely to happen, party leaders need to have a come-to-Jesus meeting with young Todd and show him the door.
I'm sure there's room for him in John Daley's insurance firm. They hire patronage workers, don't they?
Because the steakhouse busboy (I guess he wasn't even waiting tables) Stroger hired and then promoted - twice - to work alongside the chief financial officer of the country's 19th largest unit of government not only had a history of allegations of abusing women but, the Tribune reports today, was getting his rent paid by taxpayers by claiming he was a Hurricane Katrina victim. While the county was paying him $60,000 a year. And, the Trib reports, he used a fake Social Security number to get his apartment.
Meanwhile, the Sun-Times reports that Cole was paid by the county while he was in jail. Both times.
Pot Spot
Item: Half of Adults Switch Religions At Least Once
Item: Religious Leaders Back Medical Marijuana
Punch Line: Nah, too easy.
*
Dude, I saw Jesus on my toast this morning!
Correction
Fooled by the tabloid edition of the Tribune I had yesterday, I mistakenly attributed two letters to the editor to the Sun-Times. You can see the correction and the items in yesterday's column. Brand confusion plan working!
White Wash
"[T]he Trib . . . managed to do something I thought impossible in the year 2009 in the city of Michelle and Barack," Lowell Thompson writes in a letter to the paper today. "Its staffers had written a whole magazine titled 'Art in Chicago' without a single image of or by a black artist."
You can bet that if the entire magazine featured black artists without a single white person, the editors would have noticed.
Blago Book
Eric Zorn has a preview of Elizabeth Brackett's forthcoming book about Rod Blagojevich. This is what caught my eye:
"In 2003, during Blagojevich's first year as governor, Secretary of State Jesse White told him, 'I've known [former Gov. George Ryan] for 30 years. He never lied to me once. You've lied to me 15 times in six months'."
White's experience was not unique - in fact, Blagojevich's dysfunctions as well as an actual federal investigation were such an open secret that it's a step too far to even use the word "secret;" it was just open. And yet Democratic leaders (including the highest leader of the land who exhorts you to believe) backed Blagojevich's re-election in 2006. Along with Stroger's election that year to Cook County board president.
And we've been paying the price ever since.
*
I've got more from Brackett's book here.
Baloneyvich
"Because Blagojevich promoted himself as a man of the people, aides worked hard to make sure the public didn't learn about his taste for expensive clothing," the Tribune reports.
Name those aides!
No, seriously. Name them.
And Then There's . . .
Maude.
And with Bea Arthur's death this week, now is a good time to re-read our very own Kathryn Ware's awesomely brilliant series about the debut season of Maude. You can start here and then look at the links at the bottom for the whole thing.
Who's Hiring
"PoliticsDaily.com is the latest blog being rolled out by the portal's programming unit, MediaGlow. From a conversation last week with AOL programming SVP Marty Moe, the site is a bit different than the series of blogs it has been rolling out this past year," paidContent reports.
"The site is being cast in the mold of a newsweekly magazine and daily paper, as opposed to quick, off-the-cuff blog posts. The company has tapped former NYT reporter Melinda Henneberger as its editor. The site has about 21 other journalists on its staff . . .
"With all the layoffs across the newspaper industry the past few months, Moe told me that AOL has been able to take advantage of a 'once-in-era opportunity to hire the best people coming out of the newspaper industry over the next 18- to 24 months'."
Meet The Spilotros
In advance of a two-part authorized excerpt from Tribune reporter Jeff Coen's Family Secrets: The Case That Crippled The Chicago Mob, starting tomorrow.
Slouching Toward Indy
With Beachwood auto racing correspondent Carey Lundin, who takes you behind the scenes - and behind the storylines.
Holy Cowpunk!
How can a poor man stand such times? By listening to the Del-Lords.
Must-See TV
"As communities across the country face the largest exodus of prisoners in history, the issue has never been more pressing," the good folks at Frontline say in advance of tonight's The Released. "This year alone, over 700,000 people will leave prison, more than half of them mentally ill. Typically, these offenders leave prison with a bus ticket, $75 in cash, and two weeks' worth of medication. Studies show that within 18 months, nearly two-thirds of mentally ill offenders - often poor and cut off from friends and family - are re-arrested."
See the the story synopsis and the trailer.
Rain . . .
. . . is like Grant, not Lincoln.
Alexi's Dark Start
Is our state treasurer to blame for college savings program investments gone awry?
Ready For Reform!
Recommendations I hope Quinn's commission makes today.
The Beachwood Tip Line: Ready for your love.

Posted by Beachwood Reporter at 10:17 AM | Permalink
Meet The Spilotros
By Beachwood Books
In advance of a two-part authorized excerpt - starting Wednesday - about the mob murders of fellow Outfit men Tony and Michael Spilotro from Tribune reporter Jeff Coen's Family Secrets: The Case That Crippled The Chicago Mob, we've taken a look through a host of other books in the mob pantheon to see what others had to say about how the Spilotros got to where they did - before they got to be too much for Outfit elders to take.
-
Casino/Nicholas Pileggi:
Tony "the Ant" Spilotro grew up in a two-story wooden gray bungalow in an Italian neighborhood just a few blocks from Lefty [Rosenthal's] home. Tony and his five brothers - Vincent, Victor, Patrick, Johnny, and Michael - slept in one room in three sets of bunk beds.
Tony's father, Patsy, owned Patsy's Restaurant at the corner of Grand and Ogden Avenues. It was a small place famous for homemade meatballs that attracted customers from all over town, including Outfit guys like Tony Accardo, Paul "the Waiter" Ricca, Sam Giancana, Gussie Alex, and Jackie Cerone. Patsy's parking lot was often used for mob meetings.
*
Tony said he never saw anybody as tough as Billy McCarthy.
"Finally, Tony said he dragged Billy over to a workbench and put his head in a vise and he started screwing it tighter and tighter," [said Frank Cullotta.]
"He said while Phil [Alderisio] and Chuckie [Nicoletti] watched, he kept tightening the vise until Billy's head began to squish together and one of his eyes popped out. Tony said that's when Billy gave up Jimmy Miraglia's name.
"Tony really sounded like he was very proud of what he accomplished that night. It seems as thought it was the first time he had ever killed anyone. It was like he made his bones. That's the way it appeared to me at the time. Like he was recognized now that he participated in a mob hit. I remember he was really impressed with Chuckie Nicoletti.
"'Boy this is a heartless guy,' Tony said about Chuckie. 'This guy was eating pasta when Billy's eye popped out.'"
*
Cullotta: The Life of a Chicago Criminal, Las Vegas Mobster, and Government Witness/Dennis Griffin and Frank Cullotta:
So, by the early 1960s, Tony Spilotro - only in his mid-20s and recently married to Milwaukee-born Nancy Stuart - had risen from school bully to a made man in the powerful Chicago Outfit. His reputation as a ruthless enforcer was in place and some of his best years were still ahead.
*
Fortune magazine article as excerpted by Bill Roemer in Accardo: The Genuine Godfather:
Beginning in 1970 (it was actually 1971), strongman Anthony Spilotro was stationed in Las Vegas to monitor casino skimming and to see that the money flowed smoothly back to his bosses in Chicago. Known as "The Ant" because of his squat, close-to-the-ground appearance, he did not keep an appropriate low business profile, operating out of a Las Vegas hamburger joint called The Food Factory.
*
Spilotro: The Chicago Mob's Man Over Las Vegas/Bill Roemer:
When Tony arrived in Las Vegas to take up his duties for the Chicago mob, he settled in at Circus-Circus, the nice casino located midway on the Strip, set back a little toward I-15. Circus-Circus, in 1971, was the one hotel catering to families, a trend which today is much more pronounced.
Tony set up his operation in the gift shop at Circus-Circus. He bought the concession for $70,000 and operated there under the name of Anthony Stuart, Stuart being his wife Nancy's maiden name.
*
When Corruption Was King/Robert Cooley:
In Vegas, Tony, Herbie [Blitzstein] and I would hang out at Jubilation, a disco that was like Faces, the club on Rush Street. For dinner, we would go to Villa D'Est, a fancy restaurant owned by a Joey Pignatelli, another Chicago South Side guy. I was there with Tony one night when he met up with Frank Sinatra.
*
Accardo/Roemer:
[Spilotro] shaped things up by killing five people as soon as he arrived.
*
Cullotta/Griffin & Cullotta:
In Tony's first three years in Vegas, more gangland-style murders were committed there than in the previous 25 years combined.
*
Roemer: Man Against the Mob/Roemer:
[A] tavern called RagTime, east of Harlem Avenue on Roosevelt Road, was a hangout for Tony Spilotro when he was in town reporting on the mob on his Las Vegas activity.
*
Cullotta:
He moved his operations from Circus Circus to the Dunes, then the Las Vegas Country Club, and finally another jewelry store, the Gold Rush.
*
All the stress Tony was under may have been slowly driving him crazy, but in spite of that he continued to play out the role in public. The women still flocked to him and when they went out to dinner, an entourage of groupies, wiseguy wannabes, and sometimes entertainment celebrities followed along.
*
Casino:
"We were in the kitchen," [Murray] Ehrenberg said. "Nancy [Spilotro] went home. Geri [Rosenthal] started washing dishes. Like nothing was wrong. She was just standing there. She'd settled down. You know. Frank and I were talking and he looks up at her. She had just turned around, as if she's looking for cigarettes, and he says, 'What?'
"And out of the clear blue sky, she said, 'I just fucked Tony Spilotro.' That's's exactly what she said. I was there. In the house. I heard it. She said, 'I just fucked Tony Spilotro.'"
. . .
There were stories about Rosenthal and Spilotro in the Chicago newspapers . . .
*
On January 27, 1983, Richard Daley, state's attorney for Cook County, Illinois, and Chicago mayoral candidate, held a press conference. He announced publicly that Tony Spilotro had been indicted for the 1962 torture killings of James Miraglia and William McCarthy, the so-called M&M murders . . . Following the press conference, Spilotro was arrested in Las Vegas and jailed without bail to await extradition to Illinois.
Oscar Goodman learned of Tony's troubles when he returned to Vegas after winning a major but unrelated case in Florida . . .
Editor's Note: Goodman is now the mayor of Las Vegas.
He rushed from the airport to his office, then over to the jail to see his client. A few hours later, the accused murderer was released on bail. Goodman's ability to spring a client facing extradition on such serious charges raised some eyebrows in law-enforcement and legal circles.
Preparing for the trial, Goodman conferred regularly with Herb Barsy, an attorney who had long represented Spilotro in Chicago. Barsy had the reputation of knowing how to work the system and being able to get things done.
When Judge Thomas J. Maloney was assigned to hear the case, Barsy and Spilotro were so impressed that they conviced Goodman to forego a jury trial in favor of letting Maloney decide Tony's guilt or innocence . . .
In the end, Maloney ruled that the prosecution hadn't proved its case beyond a reasonable doubt.
*
Cullotta:
In spite of being almost continuously under investigation and a suspect in some 25 murders and countless other felonies, Tony conducted his affairs in Las Vegas for more than a decade without being convicted of even a minor offense. Part of the reason for that impressive run could be his skills as a criminal; another likely factor was that his reputation and willingness to use violence made witnesses against him scarce.
Posted by Beachwood Reporter at 8:05 AM | Permalink
Frontline: The Released
What Really Happens To Mentally Ill Offenders When They Leave Prison
By Frontline
Five years ago, Frontline's groundbreaking film, The New Asylums, went deep inside the Ohio prison system as it struggled to provide care to thousands of mentally ill inmates. This year, Frontline filmmakers Karen O'Connor and Miri Navasky return to Ohio to tell the next chapter in this disturbing story: what happens to mentally ill offenders when they leave prison. The Released airing on Tuesday, April 28, at 9 P.M. on PBS, is an intimate look at the lives of the seriously mentally ill as they struggle to remain free.
As communities across the country face the largest exodus of prisoners in history, the issue has never been more pressing. This year alone, over 700,000 people will leave prison, more than half of them mentally ill. Typically, these offenders leave prison with a bus ticket, $75 in cash, and two weeks' worth of medication. Studies show that within 18 months, nearly two-thirds of mentally ill offenders - often poor and cut off from friends and family - are re-arrested.
In 2007, Lynn Moore, armed with bottles and bricks, broke into a house looking for Osama bin Laden. A paranoid schizophrenic with a history of drug and alcohol abuse, he was arrested more than 20 times and sent to prison for the fourth time. After serving eight months, Moore was released without supervision. Frontline follows him from his first day of freedom to a homeless shelter in Canton, Ohio. "I don't think people understand how hard it is to transition from prison life back to everyday life," says Scott Schnyders, program director at Refuge of Hope, the shelter that housed Moore.
For about a month, Moore stays on his medication and does well. But when he fails a breathalyzer test, he is asked to leave the shelter - and, like the majority of unsupervised ex-offenders, he is unable to remain on medication. After once again searching for bin Laden, Moore resurfaces at the county jail, where he has been charged with criminal damage for throwing rocks at a trailer. Asked about the incident, Moore tells Frontline: "It is no delusion . . . It was the devil, Antichrist, bin Laden, Satan, Saddam." After 30 days, Moore is released from jail. But one week later, he is re-arrested.
"The realities of psychiatric treatment for those coming out of incarceration is that it is nonexistent or very poor," says Dr. Mike Unger, a psychiatrist with a community outreach team. "This isn't a population that's going to come with their planners and their organizers . . . and be compliant with their medications and keep them in that perfect little medication box as they live behind a Dumpster somewhere."
Finding housing is always difficult for ex-offenders, but the challenge is even more acute for the mentally ill who need treatment. "For the severely mentally ill, there is virtually no facility designed for long-term inpatient care," says Sherri Sullivan, director of Bridgeview Manor, the only residential treatment center in Ohio that accepts the indigent mentally ill. "If they exist, they exist in the form of a group home, and most group homes don't offer treatment."
Frontline also tracks down Keith Williams, a paranoid schizophrenic who had been arrested more than 10 times since producers first met him in 2004. Now at Northcoast, a state psychiatric hospital in Toledo, Ohio, Williams has been stabilized on forced medications. "I'm doing a whole lot better," Williams says. "I want better things in life than this just, you know, going back and forth to jail, back and forth to jail."
But Northcoast, like all other state psychiatric hospitals, now provides only short-term crisis care. "The good news is that Keith is getting better," says Michelle Istler-Perry, a nurse at Northcoast. "And in a sense, the bad news as well is that because of this, he'll be sent back into the community in Toledo, and he'll be back within three months . . . probably very psychotic, and hopefully not having hurt somebody." Once released, Williams will be responsible for taking his own medication. Asked how he'll know when to take his pills, Williams tells Frontline: "I would know when to take them because . . . if I feel like kaboo-ka-kaboojaning . . . I mean groovy or foamy or something . . . that's when I know I already took them." Four days after being discharged from Northcoast, Williams assaults a police officer. He is facing 10 years in prison.
"We release people with two weeks' worth of medication. Yet it appears it's taking three months for people to actually get an appointment in the community to continue their services," warns Debbie Nixon-Hughes, former mental health bureau chief of the Ohio Department of Corrections. "And if they don't have the energy and/or the insight to do that, they're going to fall through the cracks and end up back in some kind of criminal activity."
Posted by Beachwood Reporter at 6:14 AM | Permalink
RoadNotes: Slouching Toward Indy
By Carey Lundin
1. The Chase Scene.
I'm a purist. I love a great chase scene - a filmed life and death battle played out on the road. In my opinion The French Connection is the best, followed by a zillion other movies. If you want to catch the essence of a great chase scene, take a look the Indy Car Series. It's got its share of good guys and bad girls.
I watched open wheel racing in the 60s when A.J. Foyt and Mario Andretti were America's real action heroes. In 1967, A.J. Foyt once drove through a wreck on the homestretch to get to the checkered flag. That kind of stuff wouldn't happen today, but imagine what it must be like to have him as your coach.
Today Indy Car Racing features endurance athletes who in their own ways are just as bold, a lot more beautiful and just as willing to risk their lives.
They don't just go fast - they're engaged in a weekly battle for dominance worth millions of dollars. Can you imagine what it must feel like to be strapped into a tiny rocket going 200+ mph at G forces seen only by fighter pilots and astronauts, in the ultimate traffic jam? That takes cajones.
Indy Car Racing is ahead of the curve. It's the only sport where women compete toe-to-toe with men. I love that because it feels a little like Hillary versus Barack - for the first time in history a woman competed toe-to-toe for the presidency.
And guess what? Much of the attention to the sport has gone to these brave babes: Danica Patrick, Sarah Fisher, Milka Duno, Janet Guthrie and Lyn St. James.
2. What is the Indy Car Series?
Seventeen races held all over the country and in Canada and Japan. The behemoth is the famed Indy 500, the largest single-day sporting event in the world.
The series breaks down into three kinds of races: ovals like the Indy 500, Chicago and Milwaukee; street courses like Long Beach, St. Petersburg, Toronto and Edmonton; and street/road-permanent road courses like Watkins Glen, Infineon and Mid-Ohio.
These days it's all about Danica Patrick and Helio Castroneves. Perhaps this year the circle can widen out to include more drivers. I have my eye on hottie Dario Franchitti, who is married to Ashley Judd. He won the Long Beach race last week but was penalized in the qualifiers this week for crossing the white line. That meant he had to start last; he finished 18th. I'm also keeping close watch on Sarah Fisher, the world's first female team owner and driver.
3. This Week's Episode: Gonna Go Round in Circles.
The Indy Car Series kicked off it's first oval course at the Kansas Speedway for the Road Runner Turbo Indy 300.
But what if you're like international male model Derrick Zoolander and you're "not an ambi-turner?" Not a problem, Derrick, in this race you only need to make lefts.
While seemingly easier than the first street car races that sent a lot of cars to the repair shop, the ovals are actually a lot more stressful because the consequences of a small mistake can be so much more grave.
Women tend to be stronger on ovals. Many, like Sarah Fisher were brought up on ovals. The road courses require seriously hustling the car around a lot more than the ovals; that tends to play to the men's upper body strength. But with power assist steering permitted since since last year, that isn't nearly as much of an issue as it once was. Danica Patrick finished fourth as the only woman at Long Beach last year.
This week at Kansas Speedway three female racers competed: Danica Patrick took 5th, Sarah Fisher 13th and Milka Duno 16th.
Mother Nature came close to destroying everything, but her tornadoes and drenching rain somehow left the racers alone but the wind.
4. "Scott Dixon is the oval-meister."
Well that about says it all. All four Andretti Green cars finished in the top eight. Team Penske's Helio Castroneves slammed into ABC Supply Co/ A.J. Foyt Racing's Vitor Miera, sending him spinning into the wall and a last-place finish. Tony Kanaan of Team 7-11 finished third and is the points leader going into Indy.
5. Backstory.
Last year Danica got so pissed at Milka for "going too slow" that she had a battle royale over it. Milka threw her towel at her and marched off.
6. This Week's Guest Star: Sarah Fisher of Sarah Fisher Racing. Mainly Sponsored By: Dollar General.
America's image of the Girl Next Door has taken on new meaning with Sarah Fisher. The sweet, reliable girl has been replaced with the sweet, fiercely competitive trailblazer.
Before "Danica Mania" there was "Fisher Fever." At 19, she was the youngest woman ever to race the Indy Car Series. As one of the few women ever to drive, she broke many records: placing second at Homestead-Miami Speedway in 2001, placing third at Kentucky Motor Speedway and the first woman to win a pole position at Kentucky. Then her brilliant career started to sputter. By 2004 she was out of the Series and by 2005 she ran only the Indy 500. By 2007 she was driving again for Dreyer & Reinbold but hatching plans for her comeback.
Believing in yourself can take you far in this sport - last year she, her husband (her former chief mechanic) and his dad formed Sarah Fisher Racing. But this frail operation imploded at the Indy 500. She lost her car in an accident and her sponsor, an energy drink, reneged at the last minute. There were tears, plenty of them.
A sponsor like Dollar General believing in you can put you back in the game. Dollar General is backing her for a second year. She says she "can properly prepare for the race" by focusing on the car. Her recent partnership with Forsythe Racing brings chief engineer Tom Brown along with their shop for pit-stop practice. "I can sleep now; it's amazing," Sarah says.
In her first race of six races, she qualified a career high at 11th on the tri-oval at 208.543. Looking forward to seeing what she's got this year.
7. This Weeks' Pitchman or Pitchma'am.
Vision Racing: the team of the George family, who owns the Indianapolis Motor Speedway, puts his step-son, Ed Carpenter, in ads for Apex Brazil and Ryan Hunter-Reay in ads for Izod/Macys.
Andretti Green: the team of legends Marco and Mario Andretti puts Danica Patrick in almost every commercial break with spots for Peak, GoDaddy and Versus.
8.Road Rage.
Danica, well, she bitch-slaps someone every race; who's gonna get it this week?
Helio Castronaves, known for his work on the track and on Dancing with the Stars, was just acquitted (along with his sister) of income tax fraud. Welcome to America, Helio; we don't mess with the IRS. After his acquittal he got into the car last week for the first time in six months. He didn't finish so well, but you couldn't wipe the smile off his face.
For my money, that smile repaired a lot of roads back into fans' hearts, mine at least.
9. Stay Tuned.
Watch qualifiers and races on Versus and ESPN. You can get full race coverage here: www.indycar.com.
10. Coming Next.
Good guys and bad girls, start your engines!
-
Carey Lundin is the Beachwood's auto racing correspondent. She welcomes your comments.
Posted by Beachwood Reporter at 12:50 AM | Permalink
Chicagoetry: Rain
RAIN
I can show you
that when it rains and shines
it's just a state of
mind. But life is
mind and
mind
is real.
When the sky closes,
a million I's become
one wet We,
temporarily trapped
in a Brigadoon Atlantis.
Bass notes in our blood
resonate to the visiting
kin,
buds of blues emerge,
brain-clouds drape the skyline
in God,
humbling these
monuments to brittle
ego.
Sun is bright
and rain is blue,
sun is right
and rain is true.
Sun is Saturday,
faith, Lincoln, cheer.
Rain is Sunday,
doubt, Grant, fear.
And these are just
states of mind
but absolutely real
as faith
and fear.
-
J. J. Tindall is the Beachwood's poet-in-residence. He can reached at jjtindall@yahoo.com. Chicagoetry is an exclusive Beachwood collection-in-progress.

Posted by Beachwood Reporter at 12:45 AM | Permalink
April 27, 2009
The [Monday] Papers
By Steve Rhodes
Neil Steinberg today writes that he told a curious Sun-Times reporter that he hasn't weighed in on Todd Stroger's latest woes up to now because "I don't traffic in the obvious."
Really?
His Stroger piece appeared just beneath the little essay he penned on Twitter that must be the billionth to decry that "fixing on the minutiae of others will replace the attention we used to lavish on actual news and real issues."
What's next, another piece about how Facebook friends aren't "real" friends?
Twitter is a distribution tool. Think of it as a wire service for everyone - to everyone. If they so choose. Nobody is forcing you to pay attention to the minutiae of anyone. You choose who you want to "follow," which is a word in this case akin to "subscribe to."
Is there a lot of crap on Twitter? Sure. There's a lot of crap everywhere. Nobody is forcing you to partake of it.
Twitter is an effective way, though, to reach out and build audiences, also known as "readerships." It has a myriad of business applications. And yes, sometimes it's trivial - and sometimes that's fun.
It's not journalism. Twitter is not replacing journalism. Twitter is a distribution method. It's a tool that is already distributing journalism further than ever just by the magic of the link - and word-of-mouth marketing.
What's so wrong with that?
*
And can somebody please point me to the world we used to live in when we paid attention to actual news and real issues? I spent 20 years in newspapers and magazines and I could barely find colleagues - editors, I should specify - who were interested in actual news and real issues, much less the public.
-
CORRECTION: Please note for the next two items; I was fooled today by the Trib tabloid version (I usually read the broadsheet). The confusion strategy is working! A reader provides the URLs, which I have added.
-
Twit Fit
"Columnist Meghan Daum's 'Do Only Twits Tweet?' (Commentary, April 21) was spot on," Roy Klein of Clarendon Hills writes to the Sun-Times (too hard to find online, if it even exists there; I provided the Daum link, not the S-T) Tribune. "I've yet to convince myself that I should be concerned with the dreary lives of people I don't personally know - what they had for lunch, the movie they saw last night, blah, blah."
You shouldn't be concerned with the dreary lives of people you don't personally know, Roy. But when, say, your daughter has a baby, you could Twitter that to your friends and relatives within seconds instead of having to make all of those phone calls right away. They can even get the news over their cell phone.
Twitter is just another way to keep up with people that you choose to keep up with.
What's so wrong with that?
Print Squint
"I have not so much as twittered, tweeted or e-mailed today and somehow this modern-day dinosaur has survived," Kristin Sabey Bladek of Woodridge writes to the Sun-TimesTribune. "The written word is so important. Let's not let this gift slip away from us because of our modern technology."
You mean like TV and radio?
*
The last time I looked, the Internet teemed with the written word. Don't look now, but you're reading!
*
I bet when the telephone was invented, these folks' forefathers complained that no one would "talk" to each other anymore.
Twit Hawk
"But social networking isn't always fun and games," Carol Slezak wrote on Sunday. "For instance, when Patrick Kane couldn't play in Game 3 in Calgary, the Hawks broke the news on Twitter.
'''With Twitter, you don't even need to be on the Web,'' [Hawks new media director Adam] Kempenaar wrote. 'You can just send a text message from your phone. In a flash, all of your followers get the news, and then they're re-tweeting the news to all of their followers . . . and it spreads from there to thousands and thousands of people, all thanks to a simple text.'
"After the Kane update, one follower tweeted back: ''I love that Twitter beat ESPN's Bottom Line. You say Kaner isn't playing. They still say [it's] a game-time decision.''
"Many fans crave this kind of inside information. And no news organization could compete with the Hawks on that particular scoop. As Kempenaar noted, ''ESPN is everywhere, but they aren't on the team bus'."
Facebook Factoids
* Once a friend started posting Beachwood links on his Facebook page, I watched Facebook become one of our top referrers.
Again, it's a distribution system - but one with the built-in filter of recommendations from people you know. So it has a marketing overlay. Perfect.
* Facebook friends are aggregators. I've been turned on to several important news stories - mostly about media, but that depends on who your friends are - via links Facebook friends have posted. Without them, I would have missed those stories.
People are swimming in a sea of information these days. Distribution devices that also do some of the curating for you only help.
* There's no evidence that people who used to pay attention to news now pay attention to trivial tweets. If anything, the opposite is possible; literally for decades newspapers struggled to reach young readers and failed miserably. These new tools offer new avenues to reach those and other readers, if even one story at a time. I could never figure out why newspapers thought that the occasional story about a "youth topic" (always lame, but that's another story) could attract young readers. If they weren't reading the paper, how would they even know the story existed? Now they can because you can push the story to them.
And of course, these new tools are hardly just for young people. But to them they are - or will be - second nature, possibly even a habit just like the newspaper habit of their elders. And those elders didn't necessarily start reading papers for the news. I started with the sports section, like so many others I know.
If some folks start with celebrity tweets or the tweets of their favorite athletes, how is that any less valid an entry point than the entry points newspaper readers used?
From Ebertfest
Our very own Marilyn Ferdinand was there. A sampling.
Beachwood Sports
* Ben Gordon's Crotch. In SportsMonday.
* The Cubs are like Marty's baby. In The Cub Factor.
* Introducing The Cub Snub. In The White Sox Report.
Political Warfare
* Lisa Madigan Is Running For Governor. She doesn't have to make an "official" announcement for it to be true.
* Luis's Payday? The payday lending industry has softened - or is that hardened - his heart.
* The Long And Winding Reform Road Trip. Report due Tuesday.
The Beachwood Tip Line: Short and winding.

Posted by Beachwood Reporter at 11:17 AM | Permalink
From Ebertfest
A sampling from our very own Marilyn Ferdinand.
1. "As I watched Nothing But the Truth with growing excitement, I thought, this is All the President's Men for the new millennium. This film will inspire confidence in the press again and bring a whole new generation of idealists into journalism. Thank you, Rod Lurie, a thousand times thank you. And then I saw the last three minutes of the film. DAMN! DAMN, DAMN, DAMN!" Read more of Ferdy's review . . .
2. "The Last Command has a wraparound story in which the Grand Duke is a down-and-out immigrant working as an extra in Hollywood. The director of a Russian war epic, Lev Andreyev (William Powell), surrounded by assistants, is working his way down a stack of head shots. He's not happy, even though his assistant director (Jack Raymond) says it contains every Russian in Hollywood. Andreyev finds one headshot that seems to mesmerize him; he turns it over to read the actor's particulars: 'Claims to be the cousin of the Czar and the commander of the Russian Imperial Army. Little acting experience. Will work for $7.50 a day'." Read more from Ferdy . . .
3. "Begging Naked, like its subject, artist Elise Bainbridge Hill, has had a bumpy road. While the film has been shown at numerous film festivals, even winning some awards, no distributor has touched it. Gehres, at a low point, got the boost of validation she needed when Roger Ebert, having pulled her screener off a tall pile and watched it, sent her an email inviting her and the film to Ebertfest. She, understandably, was thrilled, and now a theatre full of Champaign festival goers, including yours truly, are, too." Read more from Ferdy and see a clip . . .
4. "Trouble the Water, a highly honored documentary from 2008, is nothing if not a reminder that continuing to listen to the movers and shakers, the flaks and apologists, the stooges and blind faithful of the Bush Administration is to continue the national shame that Administration soiled us all with by its craven indifference to the suffering of the victims of Hurricane Katrina. If you believe what former First Woman (she's certainly no lady) Barbara Bush said about the evacuees ("And so many of the people in the arena here, you know, were underprivileged anyway, so this, this (she chuckles slightly) is working very well for them."), Trouble the Water should disabuse you of that notion. No one's better off dead, no one's better off homeless and living on the field of a football stadium, no one's better off living in their attic to avoid being drown in their bedrooms because the government failed to keep the levees that protected their homes in good working order." Read more from Ferdy and see the trailer . . .
5. "Ramin Barhani, who, we learned this afternoon at Ebertfest, was just awarded a Guggenheim 'genius' grant, has been making his name chronicling the lives of the 'new' Americans. His first two films dealt with his Iranian background. His breakout film, Man Push Cart (2003), explored the new immigrant experience through the life of a Pakistani pushcart operator. His next feature, Chop Shop, takes viewers to the so-called Iron Triangle, an area resting in the shadow of Shea Stadium that is lined with auto repair and body shops manned largely with immigrants to the United States. Through his 12-year-old Puerto Rican protagonist Alejandro (Alejandro Polanco), we see the kind of hustle it takes to survive in this country and the kind of restless industry that has driven wave upon wave of immigrants to strive for a better life. Imagine a young, as-yet-less ruthless Vito Corleone alone in New York, and you might have some idea of how universal Ale's story really is." Read more from Ferdy . . .
-
Marilyn Ferdinand is the proprietor of Ferdy on Films. She welcomes your comments.
Posted by Beachwood Reporter at 9:38 AM | Permalink
SportsMonday: Ben Gordon's Crotch
By Jim Coffman

The second most appealing thing about Ben Gordon is his cool (do you hear something? Wait, I can just about make it out . . . ah, yes . . . it's a perfect, high-arching jump shot chanting "I'm number one. I'm number one"). Gordon never loses it when things don't go his way. Heck, his expression never even changes. But every once in a while when he hits a big shot, he can't help himself. And after dropping in the three-pointer to tie Sunday's game at the end of the first overtime, Gordon called attention to what our most recent former governor once referred to as his "testicular virility." When Gordon finally wrapped up his extended crotch grab, the Bulls were on their way to a double-overtime triumph and a 2-2 tie in the best-of-seven series.

Gordon's celebration wasn't as memorable as the "Hey everyone, look at my giant testicles" gesture used by point guard Sam Cassell after dropping in clutch jumper after clutch jumper during several playoff runs over the past decade-and-a-half. That pantomime also made an appearance in the movie Major League. Gordon's grab was raw and spontaneous. Now if he could just bring a little more of that angry energy to the defensive end, we'd really have something (yes, I know, if it hasn't happened by now, as Gordon wraps up his first half-dozen or so years in the league, it probably won't happen).

Even after Sunday's win I'm guessing the Bulls will soon be calling it a season. Rajon Rondo is too good. Paul Pierce and Ray Allen hit more big shots than they miss (it looked like they would overwhelm the Bulls with that ability in the first overtime until John Salmons' ultra-clutch three-pointer kicked off a comeback from a five-point deficit). And the Bulls defense continues to astound with its fundamental shortcomings (Hey Derrick Rose, it's time you figured out that in the final 10 seconds of a game your team leads by three, it doesn't matter if the guy you're guarding penetrates and scores a "two" - make sure you watch the tape of John Salmons guarding Paul Pierce in the final seconds of the second overtime for a fine example of how to defend in that situation).

And when the season comes to an end, Bulls fans' attention will quickly turn to Gordon's free agency. At a time when plenty of smaller market NBA teams desperately need drawing cards, it is hard to believe someone won't offer Gordon a large contract despite the economy. The guy is, simply, such an exciting player. Then John Paxson will either have to make a trade to unload some salary, venture into the land of the luxury tax (which teams pay when player salaries cross a certain threshold and which isn't going to happen with the Bulls), or let Gordon go with no compensation. It might be Chicago's biggest free agent loss since Greg Maddux.

Bulls Eyes
The Bulls and Celtics have now played all three of the most exciting games of the NBA playoffs so far.

*

Don't denigrate the Bulls' efforts by yammering about the Celtics' injuries. The Celtics brass decided to go with a veteran nucleus and the downside of that is the increased potential for injury. The Bulls suffer for their youth (with so many stupid turnovers for instance) - they shouldn't be begrudged benefiting from less wear-and-tear.

*

A quick question for our coach Vinnie: Surely you've heard the line about those not studying history repeating it? Rarely do we get a quicker turnaround on an illustration of that wisdom than Game 2 of this series, when Del Negro again failed to marshal his timeouts properly. In doing so for the second straight game, he again put his team in the position of having to heave a no-hope three-quarter court shot in the final seconds rather than still having a great chance to set things up after moving the inbounds play inside half-court thanks to a timeout.

Hawk Talk
For the first time in the playoffs, the Hawks came out, grabbed a game by the throat and never let go on Saturday on their way to a 5-1 win and a 3-2 edge in the series. The first two games of the series with Calgary were nail-biters, and a few breaks had to go the Hawks' way for them to pull out wins. On Saturday, the Hawks dominated. Let's hope they find a way to close it out tonight.

-

Jim Coffman brings you the city's best sports roundup every Monday. And he does it because he loves you. He welcomes your comments.

Posted by Beachwood Reporter at 9:26 AM | Permalink
The Cub Factor
By Marty Gangler
As some readers - and Mitch Williams fans - may recall, I am a new father.
Okay, I'm not like a drive the new car off the lot new dad, but my son just turned one, so I still have a hint of that "new dad smell."
And one year into fatherhood, I've just begun to notice a few similarities shared by my son, Mitchell, and the Cubs - particularly when it comes to a batch of new "challenging" habits each have seemed to pick up at the same time. Just like the Cubs are no longer simply cute and adorable, my son is no longer simply cute and adorable. Instead, they're both driving me crazy. Here's how.
*
MITCHELL: Angrily throws food on the floor.
DERREK LEE: Angrily pounds his bat on the ground after he pops up again.
*
MITCHELL: Argues with his parents when it's time for a nap.
LOU PINIELLA: Argues with relief pitchers whose brains fall asleep on the mound.
*
MITCHELL: Cries out for attention at the worst possible time.
MILTON BRADLEY: Milton Bradley cries about everything at all times.
*
MITCHELL: Sulks when he doesn't get his way.
ALFONSO SORIANO: Doesn't hit when he doesn't bat leadoff.
*
MITCHELL: Knows exactly what he is not supposed to do but does it right in front of you anyway.
CUBS BULLPEN: Knows exactly who they are not supposed to walk to load the bases before Albert Pujols comes to bat but does it anyway.
*
MITCHELL: Loud shrieking comes completely out of nowhere.
CUBS FANS: Shriek loudly whenever Neal Cotts comes into a game.
*
MITCHELL: Gives you the most adorable hug you have ever experienced and then pokes you in the eye.
MICAH HOFFPAUIR: Gives you adorable at-bats and then tries to play the field.
-
Week in Preview: The Cubs went 2-4, bookending wins on Tuesday and Sunday with four losses in between. Remember how the Cardinals and Reds are supposed to be bad? They actually don't look that bad.
Week in Preview: The Cubs head out to Arizona for three and then come back home for four against the Marlins. Look for that outfield pool in Arizona to be full of Cubs healing their wounds.
The Second Basemen Report: Mike Fontenot and Aaron Miles each got three starts this week. Fontenot also got some playing time at third with Aramis Ramirez out, stretching the Cubs roster pretty thin. Soriano is the back-up second baseman until Ramirez returns. You know, just like Jim Hendry drew it up.
In former second baseman news, Mark DeRosa is batting .203 for the Tribe and Ronnie Cedeno is batting .154 for the Mariners. So maybe it's not as much as we thought, but they are missed.
The Zam Bomb: Big Z is furious as errors start to mount during his starts. One broken bat over the knee this week and a minor blow up expected.


-
Endorsement No-Brainer: ChiaLou. Because this team is making his real hair fall out.
Lost In Translation: Cindarella-san afterio midi-nitiee is Japanese for what is going to happen to Kosuke in the second half of the season.
Milton Bradley Game of the Week: Cootie. He must think the media has them because he won't talk to them.
Sweet and Sour Lou: 55% Sweet, 45% Sour. Lou is down a whopping seven points on the Sweet-O-Meter this week due to losing, injuries and a crappy bullpen. And just like your real crazy drunk uncle, Lou knows how to play cards and is going to do the best he can with what he's dealt but he's getting pretty pissed off that you keep dealing him crap and after his 10th Falstaff he's going to let you know about it. He doesn't care that you're related.
Don't Hassle the Hoff: All he does is hit. Seriously that's all he does. He can't really catch.
Beachwood Sabermetrics: A complex algorithm performed by the The Cub Factor staff using all historical data made available by Major League Baseball has determined that losing a series to Dusty Baker really blows.
Over/Under: The number of players on the 25-man roster who will not be listed as day to day this week +/- 8.5.
Fantasy Fix: Jeff Samardzdija?
Cubs Snub: In The White Sox Report.
The Cub Factor: Unlike Hoffpauir, you can catch 'em all!
Mount Lou: Mount Lou moves to level Orange. Every team in Major League Baseball has been faxed a Mount Lou eruption warning. It's totally not a drill. The anger magma is churning very close to the surface. Villagers in Arizona have been warned, seismologists expect a crack in the surface of Mount Lou to show by Wednesday.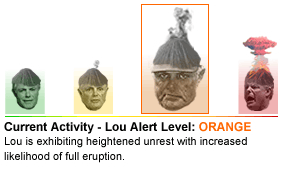 -
Posted by Beachwood Reporter at 7:27 AM | Permalink
The White Sox Report
By The White Sox Report Staff
When a 4-3 loss is "encouraging" because it's such a "normal" kind of loss, your team has troubles.
Especially when it's the Toronto Blue Jays who should be encouraged.
Jose Contreras may have matched Roy Halladay's seven innings, but Halladay picked up his fourth win.
"We know the media was expecting us to finish in the bottom part of the East, so it's nice to fly under the radar," Blue Jays catcher Rod Barajas said.
If only that was A.J. Pierzysnki speaking.
Week In Review: The week's scores up until Sunday's 4-3 loss to the Blue Jays:

10-3, 8-2, 6-2, 14-0, 10-2.

It doesn't matter which end the Sox were on (they went 2-3); scores like these will not win a division.

Week In Preview: Another under-the-radar team picked to finish last that ought to be more encouraged than the White Sox is the Seattle Mariners, who bring their 12-7 record and first-place in the AL West standing to the Cell for three. Then the Sox head to Texas, which might prove to be a friendlier fit.

The Q Factor: A cooling off Carlos Quentin just may get well in Arlington. Right now, two Qs out of five.

Senior Citizen Report: Colon fell down this week and he couldn't get up, but Contreras pitched on Sunday like he just walked off the seat of Awakenings.

CORKY!: He's the real deal.

Hey, Hey, Hey, Goodbye: Jack Egbert was called up to take over for Mike MacDougal, which means he now takes on the role of walking two batters per outing.

Cubs Snub: Did the security guy at Wrigley who picked that cat up by the tail more resemble Micah Hoffpauir trying to field a ball in right field or Lou Piniella handing in a lineup card knowing Koyie Hill was his backup infielder?
Center Stage: Brian Anderson got four starts (plus one in right) but Jerry Owens arguably proved more useful, pinch-running twice and pinch-hitting once while starting a game each in center and right. Brent Lillibridge also made a brief centerfield appearance.
That's Ozzie!: "That's one of the worst games I hope I see this year. It was one of the worst I've seen as a manager. I might have seen a worse [one], but I can't remember it."
Endorsement No-Brainer:
The Geritol Report: update on Contreras and Colon
The Missile: Re-activated by atomic slam, but still only at DEFCON .194 and not considered a threat to world peace.
The Perry Meter: Gerald Perry remains a six in 10 chance of getting fired in Punditland but only a two in 10 chance in Reality.
The White Sox Report: Read 'em all.
The Cub Factor: Know your enemy.
Send your comments to Phil Barnes, who can also be found at Top Ten Chicago Sports.
Posted by Beachwood Reporter at 5:51 AM | Permalink
April 25, 2009
Discovering The Del-Lords
By Don Jacobson
The Del-Lords are a band that I probably should have known something about, given my geekish obsession/compulsion with anything smacking of '80s cowpunk. And yet . . . the coming re-issue of their first three albums (released between 1984 and 1988) caught me by surprise. I >thought I had heard the name, but it turns out I was confusing them with another influential '80s band, the Del Fuegos. So I looked up the Del-Lords and I'm glad I did, because I discovered they occupy a key place in the holy roots rock/punk rock union from which much of our beloved modern alt-country/Americana comes from.
In fact, there couldn't have been a truer cowpunk synthesis: the key match-up in the New York City band was Scott Kempner from the '70s punk rock pioneers the Dictators and Eric "Roscoe" Ambel from Joan Jett's Blackhearts, who of course went on to become to the alt-country movement what Butch Vig was to grunge. Also thrown into the mix was the awesome drumming of Frank Funaro, who helped turn Cracker into one of the most important roots rock bands of the '90s, and powerhouse bassist Manny Caiati. I am ashamed to admit the Del-Lords' catalog of pristine, achingly pure country-punk was completely unknown to be me. The re-issue of their seminal albums Frontier Days (1984), Johnny Comes Marching Home (1986) and Based on a True Story (1988) on American Beat Records (through Collector's Choice Music) is a significant event for those who love the genre and are freaky-geeky about its evolution.
To really get a taste of what they're about, I picked up their still-in-print greatest hits album from Restless Records, Get Tough: The Best of the Del-Lords (1999) and was in hog heaven. It kicks off with the first song on the Del-Lords' first album, "How Can a Poor Man Stand Such Times and Live?" This tune kind of sums up everything the Del-Lords were all about right off the bat - a classic rockabilly beat, a twangy honky-tonk vocal from a punk-rocker, populist lyrics about the working man getting screwed, it's all there. You know what it really reminds me of? The Waco Brothers. This tune sounds eerily like many of the Waco numbers sung by Dean Schlabowske. Again, I have a feeling that the Del-Lords were responsible for a lot of the current bands I love without me even knowing about it. I am mortified.
| | | |
| --- | --- | --- |
| | Del Lords - How Can a Poor Man Stand Such Times | |
| | | |
| | Found at skreemr.com | |
Frontier Days also contains two other timeless Del-Lords numbers: "Get Tough" and "Livin' In Love." "Get Tough" lives up to its name, an alternately snarling and celebratory rocker that compares Beirut (it was 1984, after all) to the United States and "people living in Grand Central Station," with Kempner letting loose some truly cowpunky yelps that come down somewhere between Springsteen's howls and a rebel yell. And with "Livin' In Love," Roscoe Ambel sings a heartbreaking ode to being poor, young and in love that draws a line straight back to the best of Buddy Holly and the Everly Brothers. Wow. His guitar licks are so rootsy-authentic they just drip grease.
But the record's highlight is probably "Burning in the Flames of Love," which features what I'm betting is probably the most influential (and maybe first) use of a snotty punk vocal style in a classic-sounding rockabilly setting. Ironic? Spitting on country or loving it? Those questions all started here, I think.
With their second album, Johnny Comes Marching Home, the Del-Lords tabbed Pat Benatar's producer/husband Neil Geraldo and followed a path that was being simultaneously trod by their '80s cowpunk contemporaries, Jason & the Scorchers: Trading up to that huge, overproduced sound that was the rock industry norm of the day. As with Jason, this, in my mind, had mixed results. I love dumbass loud as much as the next idiot, but the thing about cowpunk is that there's a "cow" with the "punk." The cow is quiet: He chews his cud and thinks about things, contemplating life and such. So this isn't the classic that Frontier Days was, but it'll sure as hell do.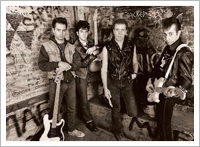 Its lead-off track, "Heaven," is a real '80s roots-rock anthem. You can hear how Funaro's drums were miked up with the second deck of the Rosemont Horizon in mind. But it's still thrilling. Its uplifting, rollicking beat, Kempner's chorus of
I believe, I believe, I believe, that there's better days ahead
I believe, I believe, I believe that there's a heaven before I'm dead.
The sentiment is so pure and the emotions such a throwback to early rockabilly that it's hard not to believe Kempner was breathing life into a dying art form. But more typical on this album is "Love Lies Dying," in which Geraldo uses that ubiquitous '80 formula that made everything sound like "Footloose." It's got a haunting chorus that could have made it memorable, but it gets lost in the predictable Kenny Loggins-beat.
Things picked up in 1988 with what many critics consider the Del-Lords' best album, Based on a True Story. By this time, the band had ditched EMI America and signed to Enigma, the label of the Smithereens, who gave the record absolutely no support even though it features Benatar, Syd Straw and Mojo Nixon on backing vocals and its top track, "Judas Kiss," was getting spins on FM radio. Geraldo for the most part ditched the '80s permasheen on this effort and the result was great: "Judas Kiss" was a ringing roots anthem, "Cheyenne" is a lovingly drawn rock ballad and "Crawl in Bed" delivers a punchy, raw and nasty cowpunk blast of sneer. Oh, bliss.
Even though it was on the cusp of success, the band, according to the PR release that accompanies the American Beat reissues, "turned down a lucrative beer company sponsorship, preferring to remain a no-nonsense working man's rock 'n' roll band at its peak. This album was released on CD, but due to a label shakeup not many copies found their way into stores." (The first two albums are getting their very first CD releases here.)
Ambel's post-Del-Lords career is well-known: producing for the Bottle Rockets, Nils Lofgren, Blue Mountain, The Cowslingers, Go to Blazes, Whiskeytown, the list goes on and on and on. Kempner, meanwhile, suffered through penury, health problems, stints as a record store clerk, and now, according to his MySpace page, has teamed up with Syd Straw on new musical endeavors a year after releasing his second solo album, Saving Grace.
-
From the Beachwood Country All-Stars to Dylan's Grammy Museum, the finest bones of rock 'n' roll are rattlin' 'round Don's Root Cellar.
Posted by Don Jacobson at 8:01 PM | Permalink
The Weekend Desk Report
By Natasha Julius
It's kind of hard to keep up with all the headline makers, but we'll do our best this weekend.
Change Watch
Innovation and Creativity saw small rallies this week, but markets remained largely ambivalent. Analysts note that investors are leery about backing new energy when Status Quo and Same Old Same Old have been such solid earners.

The Birds and the Bids
Tokyo this week went Oh to O with Chicago in trying to wow the IOC's toothless evaluation committee. Members of the committee were apparently "very impressed" with the capital city's plan for a compact, green-aware, well-funded Games in 2016. Chicago quickly countered that our Summer Games would be way more bird-friendly.
If Pigs Could Fly...
Humanity would be so totally fucked right now.
Working.
Secretary of State Hillary Clinton this week declared that a recent wave of violence in Iraq shows just how well the current US-backed government is doing. Also a rousing success? Six-way talks with North Korea.
Fame Game
Producers of reality TV series "I'm a Celebrity Get Me Out of Here" moved quickly to replace Rod Blagojevich with a less-hirsute version of himself after the former Illinois governor was predictably barred from participating. Show runners hoped to recruit Blago's Springfield replacement to appear trapped in the jungle with an odious bunch of snakes, but soon realized Pat Quinn has already played that game and, apparently, lost.
Burn This
Finally this week, it turns out sometimes the physical embodiment of patriarchal oppression isn't so damn bad after all.

Posted by Natasha Julius at 8:33 AM | Permalink
April 24, 2009
The [Friday] Papers
By Steve Rhodes
A lot to get to, so I'll just dig right in in no particular order.
1. Big bold front page headline in the Sun-Times today: "One Stick-Up A Day On CTA."
Yes, but is this good or bad? I mean, how does this compare to the non-CTA population? After all, crime is up everywhere.
Predictably, we never find out.
A simple rule to use when it comes to statistics is to always compare them in a way that makes them useful to the reader. That doesn't happen here. In fact, the numbers provided by the Chicago Police Department don't really make the case that we should be alarmed.
For example, theft on the CTA has remained relatively stable over the last three years: 1,173 cases in 2006, 1,238 cases in 2008.
Ridership is up by 6 percent over the same time frame, so if someone did the per capita math, I'd say the CTA was in pretty good shape.
Aggravated batteries have risen over the last three years from 75 cases to 94. Probably right in line with citywide battery cases.
The anomaly is robbery. In 2006, 246 robbery cases were reported. That number rose to 436 in 2008. (Theft is robbery without force; or vice versa).
What accounts for the increase?
A Guardian Angel claims he's seeing more pickpockets and snatch-and-grabs, which would really be thefts, not robberies, no?
The commander of the Chicago police's public transportation section seems to blame kid-on-kid crime fueled by victims not paying attention to their surroundings because they're wearing iPods.
Frankly, I don't care what anyone "thinks."
A reporter's time is better spent doing a serious analysis of the numbers instead of retailing the imaginations of even police supervisors who haven't bothered to analyze the numbers themselves.
And is there really a "stick-up" a day? Not every robbery involves a gun.
Sadly, I didn't come out of this story any more knowledgeable about crime on the CTA then when I went into it.
2. "Us Weekly has sold sponsorship of its new Facebook profile to State Farm in what appears to be a first for a media company on the social network, as well as a first for a company's fan page," Ad Age reports.
And apparently Facebook doesn't get a dime. It's a glorious new world for those willing to open their eyes.
3. "About 225 accordion-style buses that the CTA removed from service in February after cracks and other structural defects were found will not be returned to the streets of Chicago," the Tribune reports.
"Among the issues still to be resolved is how many millions of dollars in losses the CTA, the busmaker and taxpayers will be on the hook for in the $102.1 million deal gone sour.
"The CTA and the manufacturer, North American Bus Industries Inc., continue to battle in Cook County Circuit Court. Lawsuits were filed after negotiations reached an impasse several years ago."
I was struck by this quote from Darrell Jefferson, president of the CTA bus drivers union: "We knew the CTA was buying a lemon when they bought those buses. The people who were sent to Alabama to inspect the buses, they kind of informed us way back that this bus would not meet standards."
I made a cursory check of the newspaper databases to find evidence of this and came up empty, which isn't to say it isn't true. In fact, I really don't doubt it. But I'd sure like to see what Jefferson and the union said back then instead of just letting him say it now.
4. The Olympic Bid That Could Have Been. If only Chicago had the foresight - and was a democracy.
5. I'm never happy to see layoffs, but Tribune editor Gerry Kern is right when he says that the newsroom has to be restructured, and that in time folks will be hired for new jobs. The place needs a total overhaul. In fact, it's long overdue. However . . .
6. "While the Chicago Tribune laid off more than 10 percent of its news staff Wednesday, the paper's corporate overlords sought bankruptcy court approval of a plan to pay $13 million in bonuses to top managers," the Sun-Times reports.
"Relying on findings from compensation consultant Mercer (U.S.) Inc., Tribune said that even with the awards, the executives would be paid 41 percent less than their market competitors. Not addressing the disparity 'would have a significant adverse impact on employee performance and morale,' it told the bankruptcy court."
*
"I believe you're responsible for your own morale."
- Tribune managing editor Jane Hirt
7. Stroger's Lame Blame Game. Background check "lost in the mail." And his dog ate the budget.
8. Why is there a demand for Pat Quinn to apologize for his rather strained and limited defense of Rod Blagojevich in 2006 but no such outcry for the far more enthusiastic, actual campaigning for Blagojevich by one Barack Obama?
*
"In the summer of 2006, the then-U.S. Sen. Obama backed Blagojevich even though there were serious questions at the time about Blagojevich's hiring practices," ABC News reported.
And far more enthusiastically than Quinn did.
9. Speaking of Obama getting more passes than Jerry Rice, this credit card story makes me laugh because . . . doesn't anybody remember this?
"To some liberals, the proposal was a no-brainer: a ceiling of 30 percent on interest rates for credit cards and other consumer debt," the Tribune reported. "And as he left his office to vote on it, Obama planned to support the measure, which was being considered as an amendment to a major overhaul of the nation's bankruptcy laws.
"But when the amendment came up for a vote, Obama was standing next to Sen. Paul Sarbanes (D-Md.), the senior Democrat on the banking committee and the leader of those opposing the landmark bill, which would make it harder for Americans to get rid of debt.
"'You know, this is probably not a smart amendment for us to vote for,' Obama recalled Sarbanes telling him. 'Thirty percent is sort of a random number.'
"Obama joined Sarbanes in voting against the amendment . . . There remains no federal ceiling on credit card interest rates."
*
And don't even get me started about torture.
10. From Beachwood Bob: "Wouldn't it be interesting if the Republican Party came out for gay marriage?"
Even better:
"Miss California should have answered that her beliefs on gay marriage are the same as the president's."
Which they are. Think, people.
11. "Labor says no Wal-Marts should be built in Chicago, but everybody else is all right," Mayor Daley said on Thursday. "That's the thing I don't understand."
Maybe you don't understand it because it's not true - on several levels. Would any reporter care to challenge that assertion.?
12. Newspaper publishers weren't always so reluctant to "give away" their product for "free." Remember when circulation figures tumbled so they started using "readership" as a metric? That meant they counted how many times people who actually bought the paper left it on the train for others to read and tried to build it into their ad rates.
13. The Mystery of Bill Daley. He's got an itch he just can't scratch.
14. "I vow each year to keep it simple, not try to cover every wagering possibility in the race. Because it is the amateurs who help bestow upon these horses the kinds of odds that make you second-guess yourself either way," our man on the rail Thomas Chambers writes in "TrackNotes: Derby Week."
15. Our very own Marilyn Ferdinand has begun her coverage of EbertFest at Ferdy On Films.
16. Chicago's Fake Outrage Meter. Too little, too late.
17. Minnesota to Illinois: Knock It Off!
18. Introducing Meet Your Chicago Bloodshot Musician, part of our new Bloodshot Briefing feature. First up: a North Side couch-surfer who once acted in a Budweiser commercial and now plays bass for Ha Ha Tonka.
The Beachwood Tip Line: Surfable.
Posted by Beachwood Reporter at 10:57 AM | Permalink
TrackNotes: Derby Week
By Thomas Chambers
Ah, the week before Derby Week.
It's well known that much of the wagering handle is generated by bettors who may bet only one day a year - this one. They may be known as stupid money, chumps, amateurs, civilians, or girls, but I'll also bet you've heard of one of them making a decent Derby score at some point, probably the same year you got skunked.
Pete the Bartender had Giacomo in 2005 and still talks about it, as is his right. He liked the story of how Giacomo was named after the son of Gordon Matthew Thomas Sumner, better known as Sting, by his owner (Giacomo's, not Sting's), A&M Records co-founder Jerry Moss. At 50-1, Giacomo paid the second highest in Derby history and highest since 1913. I've read a few things lately showing statistics, trends, standards of excellence and tendencies of Derby winners and a lot of them include the words "except Giacomo." But Pete had him and I didn't.
As the next eight days unfold, more and more people with merely just an inkling there even is a race will start figuring out who they like and start talking about it. Just like a cable news-ish story treatment loaded with punditry, you'll start hearing the names of Pioneerof the Nile, I Want Revenge, Quality Road, Friesan Fire, Dunkirk. Trainer Tom McCarthy, who only trains the one horse, General Quarters. Your wiseguy horses might be Win Willy, Musket Man or, mildly, Papa Clem. We will be spared the buffoonery of Tricky Dicky Dutrow, and we'll also get to watch equestrian correspondent Jeanine Edwards do her thing on ESPN - that's a win-win.
I firmly believe that there is so much information and analysis that even pundits like Mike Watchmaker, Dick Jerardi, Steve Haskin, Andrew Beyer, Randy Moss, Jeremy Plonk, the curious Hammerin' Hank Goldberg and dozens of others get nearly bowled over and they all end up picking from the same group of five horses to finish in the money in every mathematical permutation possible.
I always remind myself that this a pretty ridiculous race, with 20 starters, more a stampede than a nicely developed 10 furlongs. And what if it rains? How will some of these pampered equines react to buckets of mud being slung in their long faces (go to the 4:20 mark), something they have never experienced before in their delicate preparations by humans seeking glory? The best horse in the race can get bottled up and maybe have to swing wide and actually run more than the mile and a quarter. And most of these horses have never run 10 furlongs and never will again.
I vow each year to keep it simple, not try to cover every wagering possibility in the race. Because it is the amateurs who help bestow upon these horses the kinds of odds that make you second-guess yourself either way: Shoulda had that 22-1 winner. Or had the 18-1 winner, why in the hell didn't I bet more? The payout is usually there to be had, thanks to them. We broken down horseplayers are supposed to be able to see it all clearly and hit the mark.
Trifecta seems out of the question, but you can structure a tri that won't cost too much if you wheel. Exacta? Do a four-or five-horse box and watch a plausible but tossed horse just get up for second, seven lengths behind the winner. No, I'm going to concentrate first on who's going to win the race and then try to identify a couple of longshots. Any exotic bets will be made small with the idea they won't hit, the better to quell the disappointment. Post positions will be somewhat important. We'll know those next Wednesday. I'll go back to my column notes, for this has helped me watch the Derby Trail much closer than in previous years. I'll lean toward dirt horses and the ones who have shown heart. I might look at the Tampa and Oaklawn guys. Assessing the Dubai shippers will be more difficult. Some of the jockeys will enter into it, for good and bad.
The folks at Len Ragozin's The Sheets, the premium speed analysis service, will be holding a seminar in New York and they'll make the audio available Friday - thank you World Wide Web! Obviously, the online racing press will be monitored closely, my favorite forum will get plenty of attention, I'll see if TVG will be covering the workouts, albeit in their jumbled, poorly scheduled manner. I'll pretty much miss Derby Friday and the Kentucky Oaks, unfortunately, because it, too, is a big day (also including the Louisville Distaff Breeders' Cup (GII), Alysheba Stakes (GIII), Crown Royal American Turf Stakes (GIII Turf), Aegon Turf Sprint Stakes (GIII Turf), and the Edgewood Stakes) at My Real Job, but that doesn't mean I can't sneak in a wager on the Oaks itself, I sure hope. But I'll make a point of setting the TiVo to at least watch Rachel Alexandra run her magic.
I'll also have to think about the Derby Day undercard, including the Woodford Reserve Turf Classic Stakes (GI Turf), Humana Distaff (GI), the Churchill Downs (GII), Churchill Distaff Turf Mile (GII Turf) and the inaugural Eight Belles Stakes (GIII).
And, OH!, put together a rundown of the race for The Beachwood Reporter, don't forget. I'll be studying all week like it's higher education or something.
And to top it off and sew it up, junior welterweights Rickey Hatton and pound-for-pound world's greatest boxer Manny Pacquiao square off in Vegas Saturday night in what should be a great fight. What a day!
Then I'll breathe again and start thinking about the Preakness.
I Want Revenge
Trainer Jeff Mullins received the typical racing industry love tap for administering a substance to one of his horses in the detention barn at Aqueduct on Wood Memorial day April 4. He was suspended for seven days and fined $2,500 by New York officials. Get this: In exchange for waiving his right to an appeal, the suspension was lowered from 15 days, and he doesn't have to start serving until May 3, the day after his horse I Want Revenge is expected to be one of the favorites in the Kentucky Derby. Just about all racing jurisdictions honor such suspensions but don't cry for Jeff. Just be happy that he feels closure.
"To put an end to this unfortunate event, I take responsibility for the infraction and accept the penalty imposed," (Mullins) said in a statement. "I have dedicated my life to caring for thoroughbred race horses. I owe it to I Want Revenge, his owners, the racing fans, and, indeed, the entire racing industry to end this distraction now."
Racing blogger Paul Moran is suggesting that while Air Power, the substance Mullins was using, is all natural, many feel it reacts to other legal medications like Lasix to give a horse a definite boost. So there you go.
Derby Ins & Outs
* Advice is in the Derby by virtue of a last-to-first win in the Lexington Stakes Saturday. Square Eddie made a monster move on the turn and flattened out in the stretch as Advice flew up for the win. Square Eddie didn't need to win, he's already got enough earnings to run May 2.
* Chris Block's Illinois-bred Giant Oak will not run in the Derby. Seems the body's willing but the mind doesn't follow. Block says he's mentally not ready, and that he may steer the horse to a turf summer, with an eye on Arlington's Mid-America Triple: The Arlington Classic, American Derby (GII) and The Secretariat (GI). Sweep all three turf races and there's a $500,000 bonus. The decision is appreciated by this horseplayer. He could have physically run May 2, but rather than succumb to a crippling case of Derby Fever, Oak's connections are looking ahead. And if he really is a better turf horse, then what business would he have had in the Derby to begin with? From a wagering standpoint. So now he's become one of my new favorite horses and I look forward to watching him develop. And there is no truth to the rumor that Rod Blagojevich reached out to Giant Oak's owners to get the mount in the Derby and parlay it into an appearance in season two of Jockeys.
* Godolphin Stables' Regal Ransom and Desert Party will both run the Derby after shipping in from Dubai. Sheikh Mohammed makes the attempt to train in Dubai and come in and win the Derby.
* When the music stops, jump on a horse. Top jockey Garrett Gomez will ride Pioneerof the Nile. His much-awaited decision triggered the dominoes. Edgar Prado will ride Dunkirk, choosing him over Square Eddie, and Corey Nakatani will pilot Square Eddie.
Local Favorites
* Hawthorne Race Course, which concludes its spring meet April 30, is planning a big bash for Derby Day. Billed as Chicago's Biggest Kentucky Derby Party, Hawthorne will open the infield for live music, an outdoor barbecue and beer fest, a charity chili cook-off, and tent lounges with flat screens so fans can watch and wager on the Run for the Roses. Sounds like fun, but I can't be in two places at once.
* Arlington Park launches its summer meet Friday, May 1. Its feature May 2 will be the $100,000 Illinois Owners Stakes. They'll also be giving away 2,500 mint julep glasses.
-
Thomas Chambers is the Beachwood's man on the rail. He brings you TrackNotes every Friday. He welcomes your comments.
Posted by Beachwood Reporter at 6:00 AM | Permalink
The Olympic Bid That Could Have Been
By Steve Balkin
The tradition of having an Olympics hosted in one city is outdated. The Olympics has grown too large to be hosted in any one city - with more than 10,000 athletes participating in 33 sports, in 400 events covered by 20,000 journalists and with millions of attendees.
According to the Olympic Charter, "The goal of the Olympics is to place sport at the service of the harmonious development of man, with a view to promoting a peaceful society concerned with the preservation of human dignity." Harmonious means not just harmony between athletes but also harmony of the Games with the environment and local residents in the host cities.
Single-city hosting is inconsistent with the third pillar of the Olympics, protecting the environment. Constructing and maintaining additional buildings, using up parkland, high congestion, and the logistics of accommodating huge influx of visitors lead to environmental damage. Single-city hosting endangers the other two pillars, sport and culture (we can't run and sing if we can't breathe and drink the water). The environmental goal is derived from the generally agreed upon public policy principles of sustainable development: ecological balance, economic security, and social equity.
The Chicago Olympic bid could have been done in a way that seriously recognized environmental sustainability. It would have been good public policy and it would have given Chicago an edge to win. Rather than add to the economic and social problems of sport monopolization with its winner-take-all philosophy, Chicago could have been a global leader on how to manage big events that will be environmentally and socially friendly. Chicago could have emulated Beijing not in deed but in rhetoric in promoting a "Green, High-tech and People's Olympics."
If Chicago's Olympic bid were truly a community-wide effort instead of a City Hall creation, ideas like the ten principles I will suggest below could have strengthened the city's chances of winning the bid - or at least ensured that if we do, the Games will be mutually beneficial to Chicago and the rest of the Midwest.
Here are ten ideas that would have gone a long way toward creating a new-style Olympics consistent with the realities of contemporary urban life in the 21st Century, through a democratic, sustainable, and socially just Olympics. It's too late now, but these ideas show just how deficient Chicago's bid is, and how short-sighted civic leaders were when they left the public out of the planning process.
This is the bid we could have had:
1. Keep the City of Chicago as the focus and core of the 2016 Olympics but substantially decentralize at least 50% of the events and venues across the region defined roughly as within a 300-mile radius of Chicago.
2. Connect the sites of the Olympics across the region with high-speed rail.
3. Spread the events across a greater time-span so fans can watch
more events. This can also accommodate the travel time needed between places.
4. Reconfigure the opening and closing ceremonies - hold them in multiple cities, using split screens on TV with some pre-recorded footage.
5. Use existing stadiums and facilities across the region: build no new stadiums or sports facilities. Presently, of the 35 venues required, 17 need to be built. According to the The International Olympic Committee's Agenda 21 document, "The creation of new sports facilities must be confined to cases in which demand cannot be satisfied by using or renovating existing facilities."
6. Directly or indirectly, do not displace individuals, housing, and communities.
7. Other than for rail lines, do not use eminent domain. If additional land or buildings is required, pay a premium above market price to make the acquisition voluntary rather than trample on property rights.
8. Spread benefits across the region to low-income people and to cities hard-hit by de-industrialization. If new housing is to be built, 100% should be affordable housing.
9. Respect human rights and construct systems for fostering friendliness and tolerating dissent. Sterility is not friendly.
10. Make all contracts, bidding, and social control activities open
and transparent with auditing by an independent outside group and with full and immediate disclosure on a website.
What would such an Olympic bid have looked like? Imagine opening ceremonies not only in Chicago but in cities with venues Chicago lacks or in places where some of the events can be easily spun off. Detroit and Indianapolis would have been good candidates as Olympic partner cities, maybe with help from Urbana, Illinois; Gary, Indiana; and Pontiac, Michigan. Pontiac has the Olympic-size Silver Dome which can hold more 80,000 people. Sailing, boxing, gymnastics, and basketball in Chicago; soccer, track and field and bicycling in Detroit; aquatics, volleyball, fencing and weightlifting in Indianapolis.
There are precedents. Seattle has considered regional and bi-national Olympic hosting. Toronto is currently developing a bid for the Pan Am games based on facilities in cities around Lake Ontario, east and west of Toronto. Beijing shared some of the Olympics with six other cities, including Shanghai (Soccer) 700 miles away and Hong Kong (Equestrian) 1,200 miles away.
Chicago's 2016 Bid proposal designates one city in the region, Madison, Wisconsin for two of the venues: road cycling and mountain biking. And it does use stadiums in places such as Pasadena, California; St. Louis, Missouri, and East Rutherford, New Jersey for preliminary soccer events. While a step in the right direction, these constitute a very small share of the events.
The big investment for Midwest regional hosting would have been in badly needed high-speed rail. In fact, a multibillion-dollar investment for high-speed rail systems has already been made from the Obama stimulus package for the U.S. as a whole. A little foresight could have made national high-speed rail the centerpiece of a Chicago Olympic bid's legacy provision - and generated national enthusiasm for the Games.
Rather than putting corporate and public money into sport facilities and superfluous housing projects, an investment in a public transportation system that would reduce automobile use and airport construction projects, make for a cleaner and more connected region, and a safer friendlier Olympic games appropriate for the 21st Century.
That is the opportunity we have missed.
-
Steve Balkin is a professor of economics at Roosevelt University.
Posted by Beachwood Reporter at 5:44 AM | Permalink
Bloodshot Briefing: Ha Ha Tonka's Lucas Long
By Matt Harness
By my count, 15 bands on Bloodshot Records call Chicago home. Don't you think you ought to know them? Of course you should.
So this week in Bloodshot Briefing we're introducing a recurring feature, Get To Know Your Chicago Bloodshot Musician. Off we go.
-
Name: Lucas Long
Band: Ha Ha Tonka
Instrument: Bass, vocals
Neighborhood: Couch surfs between Andersonville and Edgewater
Bars: Simon's for the jukebox, the Sovereign for the cheap beer.
Coffee Shop: Pause.
Record Store: Hasn't bought a CD in two years; gets his music online.
Street Food: When Luke gets hungry for a snack in the summer, he heads to Thorndale and Kenmore and finds the huge umbrella. Underneath is the best corn he's tasted.
First Big Show Venue: Metro
Biggest Venue Played: Lollapalooza last summer.
Day Job: Urban Out Sitters. Ethan Adelsman of the Scotland Yard Gospel Choir helped him get the job.
Grew Up: In the Ozarks of southeast Missouri.
Age: 28
Drank During Interview: High Life, PBR, Jim Beam
Chicago People: Ha Ha Tonka's other members are scattered about, so Long has a few Chicago folks he relies on to keep his chops sharp.
"I rely on the generosity of friends to play anything other than an Ozark harp when I'm in Chicago. My jammin' buddies are Brad Sawicki in Noble Square, a tall Polish dude who's been in a lot of bands in and around Chicago. Nick Peraino, an excellent blues guitarist up in Rogers Park who plays in the Joanna Connor Band.
Claim To Fame: As an acting student at Missouri State, Long appeared in a Budweiser commercial that paid royalties until recently.
Signed To Bloodshot: Spring 2007. Double Door talent buyer Phil Kosch helped hook them up.
"We drank our balls off with Bloodshot. At some point I was forced to kick Nan Warshaw's ass in an arm-wrestling match for Jameson shots . . .
"They gave us street cred. I'm head over heels for them. These are people I would hang out with anyway."
What He Hates About Chicago: "The price for a PBR can can be surprisingly high . . . parking tickets, but I call those expenditures my rent."
Discography: Ha Ha Tonka released Buckle in the Bible on Bloodshot in 2007. On the day we met, Ha Ha Tonka released a 7-inch, two-song vinyl. Their second LP, Novel Sounds from the Nouveau South, lands on the shelves June 16,.The tour in support of the new album begins April 29 in Omaha, Neb. Ha Ha Tonka headlines Subterranean on May 2.
In Action:
-
Matt Harness brings you Bloodshot Briefing every Thursday, except when it appears on Friday. He welcomes your comments.

Posted by Beachwood Reporter at 3:22 AM | Permalink
April 23, 2009
The [Thursday] Papers
By Steve Rhodes
I'll try to bat out a column later today, but truthfully I've got a lot on my plate and I might have to just make tomorrow's column twice as good. In the meantime, here are today's new Beachwood offerings from elsewhere on the site and my morning NBCChicago.com posts.
* The Beachwood's Twitter Report.
* The Beachwood on Facebook, while we're at it.
* Razing Reese.
* The Papers archive. Catch up if you must.
Posted by Beachwood Reporter at 10:11 AM | Permalink
The Olympic Reader
By The Beachwood Relevant Books Affairs Desk
A few excerpts from Christopher Shaw's Five Ring Circus: Myths and Realities of the Olympic Games, and then an Olympic bookshelf.
-
Gleaned from Shaw: It's always about real estate. There is always overspending. The pitch is always about your city being considered "world-class." The promised jobs, tourism and legacy rarely materialize.
-
"The IOC and the local Games organizers were selling dreams, not facts. Games critics - academics and investigative journalists - labored mightily to provide a solid base of countervailing facts and figures but were simply incapable of disconnecting the Olympic dreams in the minds of most of the citizenry from Olympic realities on the ground. Much of the public simply didn't seem to care that facts didn't match the glowing expectations and promises. It was simply surreal, as if there were two parallel Olympic worlds that never coincided. Indeed, there were very different worlds, not in the sense of geography, but rather as rhetorical domains: The dominant one belonged to the IOC and its coterie of camp followers, the bid cities' Games organizers, a compliant media, politicians of all stripes and, not least, the special business interests with the most to gain. In due course, the latter would literally own terrain, but to get there they needed to piggyback on the IOC's ownership of something more fundamental: the 'frame'."
-
"I think if people expect the Olympics to be a money-making enterprise, they will be disappointed. If they are looking for economic development to follow the Olympics, most likely they will be disappointed."
- Mitt Romney, Vancouver Sun, 2006
-
"Based on the 13 Summer Games between 1964 in Tokyo and London in 2012, the overall costs have exceeded a billion dollars ten times, with a net profit only once."
-
"The exception to this carnage was for Los Angeles that had no infrastructure costs to speak of . . . The Winter Games show a similar pattern."
-
"In fact, all expenses versus all returns laid out shows that the various levels of government - that is the taxpayer - take a serious hit.
"This has been the trend for all of the Olympic Games back to Los Angeles."
-
"In every city it examined, the Olympic Games - accidentally or deliberately - have become a catalyst for mass evictions and impoverishment."
- George Monbiot
- Olympic Industry Resistance: Challenging Olympic Power and Propaganda. By Helen Lesnkyj.
-
The Lords of the Rings, The New Lords of the Rings and The Great Olympic Swindle. By Andrew Jennings.
-
"The Olympic Myth of Calgary," Toronto Star. By Thomas Walkom.

Posted by Beachwood Reporter at 9:16 AM | Permalink
20 Tweets: Pete Wentz
20. driving under the influence of being awesome: i am the right dvd, your computer is set to the wrong region.
19. this tour is the best weve been on. not just because of the shows but cos the bands are all genuine dudes. also, ps 50 is still on the tour.
18. you could keep your future or your past, which would you pick?
17. dirty is here with his kid. got me missing bronx. cant wait to see the lil gremlin in three days.

16. hey all time low how come it says "hello tampa" on your amps when were in orlando? doh.

15. I just got hit in the arm by a 14 pound bowling ball. It felt as tho it was deserved.
14. Its kind of insane that student journalists always give the best interviews. Green is better sometimes.
13. Fenders taste better.
12. south florida air: one part oxygen one part water. mix with hair and wait for the seventies to return.

11. pompano kids- next time i come over by the fences by the bus 1st one of u to recite all of the first verse of "ice ice baby" gets m&g passes

10. good morning. please welcome @anthonyraneri to twitter. hes in a rad band called bayside.
9. there is so much truth in the world. why do we hover around lies like moths to a flame?
8. rylands family is awesome. his mom let me make smores in the fire pit. then i heard the new cobra record. it smokes everything out there.
7. hmmm what should we do on a day off? yeah go to a show! me and g.a.b.e. are going to see gym class tonight
6. oops. decaydance at the beach.if i beat @ashsimpsonwentz to 300. ill get gabe to rollerblade in a speedo across stage. least u know its real
5. ... And and ur the short dude w/black hair noone remembers not brad pitt.
4. Sleep on bus driving/wake up on bus still driving. This is fight club. Except the fights are over food/which era of metallica was better.
3. thanks kenny. "douche bags" are hygienic products so from now on im taking that as a compliment.
2. @ashsimpsonwentz wow u blew it. n1 wants to see that me included. if i win i guarantee there will be no pix of me in a speedo doing anything
1. @ashsimpsonwentz if i win i promise no mosquito nets but i will get a twitpic of ash in a bikini or better. beat that.
-
See also:
* 20 Tweets: Richard Roeper
Posted by Beachwood Reporter at 9:04 AM | Permalink
The Other Jay Cutler
By The Beachwood Internet Smash Affairs Desk
"Word on the street - Rush, Division, Hubbard, you name it in downtown Chicago - is that downfield might not be the only place new Bears quarterback Jay Cutler likes to take his shots," the Tribune's David Haugh reports.
"Among Bears fans, Cutler's night life since coming to town earlier this month has made him an Internet smash up there with British singing sensation Susan Boyle. There Cutler is toasting new teammate Greg Olsen, shooting pool at Rockit Bar, singing at Wrigley Field or dropping the puck at a Blackhawks playoff game."
Reading that fast, we hit the Internet in search of drunken Jay Cutler video. We couldn't find any. We'd hardly call him an Internet smash. But we did discover another Jay Cutler who is an Internet smash along the way.
1. At Olympia 2005
-
2. All Access Trailer
-
3. Jay Cutler Gets His Hair Shampooed
-
4. Jay Cutler At The Post Office
-
5. Jay Cutler At The Bank
Posted by Beachwood Reporter at 6:44 AM | Permalink
April 22, 2009
The [Wednesday] Papers
By Steve Rhodes
1. I was disappointed to learn that McRibIsBack.com is already taken, though it's not being used.
2. "Just 11% Favor Seceding From The Union," a Rasmussen Reports survey says.
Just 11%? Isn't that the equivalent of, like, five states?
I bet we could name them, too.
3. The new Comcast Music Choice channel lineup.
4. "Recently, I enjoyed a refreshing and invigorating dinner with Walt Mossberg. While we casually discussed our most current endeavors and experiences, the discussion shifted to deep conversation about the future of journalism in the era of socialized media with one simple question, 'are newspapers worth saving?' Brian Solis writes at Tech Crunch.
"Walt thought for no more than two seconds and assertively replied, 'It's the wrong question to ask. The real question we should ask is if whether or not we can save good journalism.' He continued, 'Think about it. Of the hundreds, thousands, of newspapers around the country, there are really only a few that matter. Good journalism and journalists, on the other hand, are worth saving."
That's for sure. Something like 75 percent of the newspapers in the country have circulations under 75,000, and while size isn't always the determinant of quality, it follows pretty closely. Most papers in America suck. There aren't very many places to live where you can get decent local news. So when we talk about newspapers, we're not just talking about the New York Times etc.
-
Also from Solis:
* "Online advertising is the healthiest segment of advertising."
* "The hunger for relevant, inspirational and compelling content is insatiable and potentially recession proof."
-
Not so sure about the statusphere he talks about, though.
5. David Simon, the former newspaper reporter who created The Wire, is arguably one of the nation's most important commentators. While I don't agree with everything he has to say about newspapers, his views are among the sharpest out there. I've got a few excerpts - with my own commentary - from his recent interview with Bill Moyers in TVNotes: From The Wire to The Hills. With stops at Adam's Ribs from M*A*S*H and Chicago nightclub owner Jimmy D'Ambrosio's appearanceon Millionaire Matchmaker.
6. Speaking of Millionaire Matchmaker - and isn't Patti Stanger a hellacious piece of work - we got our hands on letters Rod Blagojevich has written to other reality shows he'd like to get on now that his Costa Rica adventure has been nixed by a judge.
7. "The executives of a politically connected garbage cart company were indicted Tuesday on federal fraud charges alleging they schemed to win a $2 million contract with Mayor Richard Daley's administration," the Tribune reports.
Is there any service in the city that hasn't been touched by scandal? Dog tags?
8. New York Times Co. President and CEO Janet Robinson in an earnings call:
"Twice, in the NYT's history, we experimented with charging for online content - first in 1996 and in 2006 with Times Select. We recently looked at the business models of more than 30 different online organizations to examine what was the most effective in generating online revenues. What we have learned is that the advertising model we have used at the NYTimes.com has generated more revenue than the vast majority of other organizations, including some that are much larger. Our goal is to add substantial new revenue from our users, without materially affecting our leading display advertising business."
9. The Sun-Times cover story on Sunday was about how middle-school girls now "thrive on competition - in classroom as well as sports."
This wasn't a historical reprint. I double-checked the date.
The piece quoted the UIC's Barbara Risman as calling this "phenomenon" the "second wave of feminism."
Um, aren't we on our fourth or fifth wave of feminism by now? I thought the second wave was the virginal conservative backlash, and the third wave was riot grrrls.
And if I'm one wave off - the second wave was the 60s and 70s according to Wikipedia - then the Sun-Times is a tsunami off.
Apprently we're not even in waves anymore since we're in a post-feminist era.
Meanwhile, the Sun-Times is in about its twelfth wave of lameness - which will eventually morph into a post-Sun-Times era.
10. Truths about the Illinois organ donation program.
11. The Political Odds have changed for Todd Stroger - and the rest of us.
12. Even if you don't play fantasy sports, you should read Dan O'Shea's Fantasy Fix column every Wednesday. It's a terrific look at the performances of athletes you know and you don't. This week, a Cub and a Sock make Dan's list of possible waiver wire pickups. Find out who and why.
13. Why not throw a tea bag into the envelope when you pay your parking ticket.
14. CPS says it will begin teaching financial literacy to its students. I think you know where I went with this.
15. Don't believe any stories you might see about the city council raising its voice against the mayor. It ain't happening.
-
The Beachwood Tip Line: User-generated.

Posted by Beachwood Reporter at 10:49 AM | Permalink
TVNotes: From The Wire to The Hills
By Steve Rhodes
Bill Moyers recently interviewed The Wire creator and former newspaper reporter David Simon. Every journalist in the land ought to be paying attention. Here are a few excerpts with some commentary thrown in. But you should also go read the whole transcript.
SIMON: To find out what's going on in my own city I often find myself at a bar somewhere taking, writing stuff down on a cocktail napkin that a police lieutenant or some school teacher tells me. Because these institutions are no longer being covered by beat reporters who are looking for the systemic. It doesn't exist anymore.
And this is not all the Internet. This was a - you know, there's a lot of the general tone in journalism right now is that of martyrology.
MOYERS: Being martyrs, right.
SIMON: Yes, we were doing our job. Making the world safe for democracy. And all of a sudden, terra firma shifted, new technology. Who knew that the Internet was going to overwhelm us? I would buy that if I wasn't in journalism for the years that immediately preceded the Internet because I took the third buyout from the Baltimore Sun. I was about reporter number 80 or 90 who left, in 1995. Long before the Internet had had its impact. I left at a time - those buyouts happened when the Baltimore Sun was earning 37 percent profits.You know, we now know this because it's in bankruptcy and the books are open. Thirty-percent profits.

RHODES: But some of us knew then - those who were paying attention to their own industry. Those who read trade journals and media criticism. It wasn't a secret, but a lot of folks just didn't care to know - or didn't care once they did.
SIMON: All that R&D money that was supposed to go in to make newspapers more essential, more viable, more able to explain the complexities of the world. It went to shareholders in the Tribune Company. Or the L.A. Times Mirror Company before that. And ultimately, when the Internet did hit, they had an inferior product that was not essential enough that they could charge online for it.
RHODES: I don't know that that is the reason why the free content model rules on the Internet. Instead, it's the nature of the medium - the ability (and opportunity) to reach far more readers than ever through not only the Internet as a distribution system itself, but through the free marketing and advertising provided in the form of links from other sites. But an inferior product, yes. Media companies squeezing every additional half-penny out of newsrooms for ever-increasing (and grotesque) profit margins succeeded in eviscerating the brand authority of their product.
SIMON: I mean, the guys who are running newspapers, over the last 20 or 30 years, have to be singular in the manner in which they destroyed their own industry. It - it's even more profound than Detroit making Chevy Vegas and Pacers and Gremlins and believing that no self-respecting American would buy a Japanese car in 1973. That - it's analogous up to a point, except it's not analogous in that a Nissan is a pretty good car, and a Toyota is a pretty good car. The Internet, while it's great for commentary and froth doesn't do very much first generation reporting at all. And it can't sustain that. The economic model can't sustain that kind of reporting. And to lose to that, because you didn't - they had contempt for their own product, these people. I mean, how do -
RHODES: Of course, I differ with Simon here. Online news organizations haven't yet replaced print reporting on a one-for-one basis, but that doesn't mean they won't going forward. And the vast majority of "reporting" in a daily newspaper is crap. A newspaper has one or two meaningful stories a day, at best. It is one of the most inefficient managers of personnel ever.
MOYERS: The publishers. The owners.
SIMON: Yes, how do you give it away for free?
RHODES: Of course, it's not free, just like TV isn't free. Beyond that, how do you charge people for news in a democracy? You don't have to give away every product you create for "free," but the news has never been paid for by readers. They bought the comics and the crosswords and maybe a sports section or the movie reviews. And advertisers subsidized the news by subsidizing the creation of sections like Travel, Real Estate, and Homes. Finally, does anybody remember the penny press? Newspapers have always charged "less" than their production costs. Now the Sun-Times wants 75 cents a day and it's not worth it.
SIMON: You know, but for 20 years, they looked upon the copy as being the stuff that went around the ads. The ads were the God. And then all of a sudden the ads were not there, and the copy, they had had contempt for. And they had - they had actually marginalized themselves
By the time the Internet had its way, I mean, they're down to 180 now. You don't cover the City of Baltimore and a region like Central Maryland with 180 people. You don't cover it well.
And the institutional knowledge of the place disappears. And so . . . there's going to be a wave of corruption until they figure out the new model and reestablish - the institutional memory of these places, there's going to be a wave of misbehavior.
RHODES: I'm skeptical that pols will see the decline of newspapers as new opportunities to misbehave; I don't think they need an excuse. But if that's the case, it's all the more reason to support new online ventures and get on with the future.
2. "Among M*A*S*H fans, the episode has taken on a cult-like status," New York freelance writer Douglas J. Gladstone wrote in the Sun-Times over the weekend in "In Search of Adam's Ribs."
Gladstone got it right. "Adam's Ribs" is from the early glory days of the show, when the scripts were priceless and the social commentary was delivered with the devastating effectiveness that can only come with a light touch.
According to its Wikipedia entry, the episode was the 11th of the show's third season - the 59th overall. It's certainly one of my favorites, right up there with "The Incubator" and "Deal Me Out."
3. Chicago nightclub hack Jimmy D'Ambrosio was recently on Millionaire Matchmaker. I finally caught the episode in reruns and, boy, douche or tool?
D'Ambrosio not only talks about himself (constantly) in the third person, but refers to himself as "Jimmy D." At first I thought it was a put-on - perhaps he's a Seinfeld fan - but it looked real enough after time.
" D'Ambrosio . . .has been featured on ESPN's World Poker Tour, playing with the best the tour can offer," according to Bukisa.
"Though D'Ambrosio is technically a 'millionaire' because of the money he's made playing in the World Poker Tour, he also owns many successful bars and restaurants in the Chicagoland area, like Citizen Bar, 364 W. Erie St. in Chicago. He attended NIU from 1995-1998, but after graduating he stayed until 2001 buying real estate and running many of his own businesses."
As TV.com says, Jimmy D wants a woman who won't just use him for sex.
I'm going back to the put-on theory.
4. I still can't get the theme song to The Hills out of my head. (I know it's not exactly new but for some reason it's finally insinuated itself into my brain.) It turns out it's actually a real song, with a real video. Plus, a friend sent me a link to the (only somewhat embarrassing) lyrics.
I am unwritten, can't read my mind, I'm undefined
I'm just beginning, the pen's in my hand, ending unplanned
Staring at the blank page before you
Open up the dirty window
Let the sun illuminate the words that you could not find
Reaching for something in the distance
So close you can almost taste it
Release your inhibitions
Feel the rain on your skin
No one else can feel it for you
Only you can let it in
No one else, no one else
Can speak the words on your lips
Drench yourself in words unspoken
Live your life with arms wide open
Today is where your book begins
The rest is still unwritten
Oh, oh, oh
I break tradition, sometimes my tries, are outside the lines
We've been conditioned to not make mistakes, but I can't live that way
Staring at the blank page before you
Open up the dirty window
Let the sun illuminate the words that you could not find
Reaching for something in the distance
So close you can almost taste it
Release your inhibitions
Feel the rain on your skin
No one else can feel it for you
Only you can let it in
No one else, no one else
Can speak the words on your lips
Drench yourself in words unspoken
Live your life with arms wide open
Today is where your book begins
Feel the rain on your skin
No one else can feel it for you
Only you can let it in
No one else, no one else
Can speak the words on your lips
Drench yourself in words unspoken
Live your life with arms wide open
Today is where your book begins
The rest is still unwritten
Staring at the blank page before you
Open up the dirty window
Let the sun illuminate the words that you could not find
Reaching for something in the distance
So close you can almost taste it
Release your inhibitions
Feel the rain on your skin
No one else can feel it for you
Only you can let it in
No one else, no one else
Can speak the words on your lips
Drench yourself in words unspoken
Live your life with arms wide open
Today is where your book begins
Feel the rain on your skin
No one else can feel it for you
Only you can let it in
No one else, no one else
Can speak the words on your lips
Drench yourself in words unspoken
Live your life with arms wide open
Today is where your book begins
The rest is still unwritten
The rest is still unwritten
The rest is still unwritten
Oh, yeah, yeah
Posted by Beachwood Reporter at 6:25 AM | Permalink
Illinois Organ Donation Truths
By The Beachwood Organ Affairs Desk
"Jesse White: Clearing Up Organ Donation Misconceptions"
- headline in the Springfield State Journal-Register this week
* Your alderman is not allowed to have yours while you are still living.
* The state's organ tax actually does go to education.
* Diseased kidneys are good enough for the people of Crestwood.
* The city can use its power of eminent domain to take your organs, though it's rare unless you live near an airport
* The organ donation program explains why the Chicago City Council lacks so many brains
* The mayor wants to privatize organ donation, but tight credit markets have slowed the process
* Sperm donation is not the same as organ donation
* The state considers tendons organs, which is how Jesse White's Tumblers got so good
* The unclaimed organ program is run out of the state Treasurer's office
* The organ donation program explains why the Chicago City Council lacks balls
* Beware organ donation programs found on CraigsList
Posted by Beachwood Reporter at 5:35 AM | Permalink
Fantasy Fix: The Departed and Arriving
By Dan O'Shea
I've always been a fan of the promising young outfielder Lastings Milledge, and not just because of his name - though I was accused during one of my fantasy baseball drafts in March of picking him up for just that reason. (Someone said the name suggested someone who wears a top hat with regularity). Go ahead and laugh, I thought, and I'll be laughing when he hits .300, pounds 20 homers and steals 40 bases leading off for the Washington Nationals.
Well, the dream lasted for 24 at-bats, in which Milledge had a total of four hits, one stolen base, zero home runs and 10 strikeouts (in less than 25 at-bats!). He was sent down to the minors and may be there for a while, having already been passed up once when the Nats recently needed to bring up an outfielder.
The league in which I own him is a hardcore rotisserie-style points league with waiver wire moves limited to 15 for the season, so I haven't dropped him yet. I'm looking for an excuse - someone to exchange him for on the wire - to do so. I'm also wondering if the Nats, who are as bad as baseball gets these days, might eventually bring Milledge back up to the show and let him work through his problems there. Tough call, though I think I will end up dropping him. But for now, every time I look at my team now I have to stare at that bright red "NA" (not active) next to his name.
That got me thinking about some other players, famous and otherwise very promising, who currently are in the minors or inactive. Will they make a difference this season?
* David Price, P - Definitely will be active, possibly within weeks. Picked in many leagues already. Worth adding if you have a free roster spot now.
* Andrew McCutcheon, OF - Great speed, but he's in the Pirates organization and, amazingly, the Pirates are doing very well right now with a fairly productive trio of OFs. I'll guess late second half.
* Matt Wieters, C - Grab him the minute his name goes live on your waiver wire, which likely will be early next month. Could be this year's stats leader among rookies even with a late arrival.
* Gordon Beckham, IF - Was great for the White Sox this spring. Could have SS/2B eligibility if called up, and Sox SS Alexei Ramirez is batting a buck and change right now. Second half impact.
* Pedro Martinez, P - Unsigned free agent. He could still make a difference, though someone needs to sign him and get him to work soon. Possible second half impact and worth a pick-up.
* Jeff Samarzdija, P - Cubs may start making bullpen changes soon and he's burning up the minors. Possible May arrival. Could be first-half reliever, second-half starter.
* Derek Holland, P - Rangers can always use more fresh arms in their park, and this lefty supposedly is a lights-out hard thrower in the upper 90s. May/June call-up seems possible.
* Neftali Perez, P - Another Rangers prospect, but a righty. Supposedly throws harder than Holland and has zoomed through the minors, but I'll guess September unless the Rangers really need him.
* Paul Byrd, P - The great junkballer with post-season experience. Unsigned. Can produce if he signs with a winner, though only worth consideration in a very deep fantasy league.
* Ray Durham, 2B - Unsigned. I wanted the Cubs to get him instead of Aaron Miles. A professional hitter who can still deliver decent RBIs, occasional HRs and even an SB or two. A good reserve pick-up.
* Mark Grudzielanek, 2B - Unsigned. Another at this position who can pile up hits and score often as part of the right line-up. A decent deep-league reserve if he signs somewhere.
* Jim Edmonds, OF - Unsigned. Showed last year he still has home run pop, but that's about it and he needs to land in the right park (Boston, Milwaukee, Colorado). Probably only worth watching.
* Frank Thomas, DH - Unsigned. Another who can string together stats in the right lineup, and could add a few homers, too. Still, a late season addition if at all.
And now a look at the experts wire. Do they have any advice on anyone who is active?
* Andy Behren's Closing Thoughts column at Yahoo! takes a look at, yes, closers. It notes that Trevor Hoffman will be off the DL soon, meaning saves will be coming soon if the sagging Brewers could play well enough to hand him a game. Nationals closer Joel Hanrahan is the least of that team's worries, but the mildly hyped RP has been awful thus far. Will Joel Zumaya be a factor in the saves department when he returns from the DL?
* Rob Neyer has a SweetSpot for SP Jordan Zimmerman, who is one of the few positives the Nationals can celebrate this year. He's been fairly hyped, and could deliver wins and relatively few earned runs and walks if he continues to pitch as well as advertised.
* Bleacher Report trolls the waiver wire and comes up with Chris Duncan, 1B/OF for the Cardinals, again a factor after missing most of last year. Duncan has legitimate HR power and gets a lot of doubles (six already this year through last weekend). He also walks frequently, and with the Cards leading the league in runs scored early on, he should have at least four categories of decent contribution (HR, 2B, BB, R).
* Brad Evans says in Bringin' the Noise that it might be time to consider Travis Hafner again. The one-time super-slugger is off to a pretty good start this year, though his position classification was limited to UTIL last time I checked, which is kind of limiting unless a guy is really, really good. I don't know if Hafner is there yet. But, BTN does have some other strong buys listed including Toronto rookie OF Travis Snider, who hasn't gotten many starts, but already has three home runs and has a little bit of speed, too. He should get more starts.
* MLB FanHouse lists Ricky Romero and Glen Perkins, two pitchers who have had some ups and down the last few years, as great pick-ups if you need starting pitcher help. Who would have though those two names would rank higher in fantasy points thus far than CC Sabathia or Cole Hamels? Certainly not the guy who thought Lastings Milledge and his top hat were set to take over the fantasy baseball world.
-
Dan O'Shea's Fantasy Fix appears in this space every Wednesday. He welcomes comments. You can also catch his expertise at SwingsBothWays, which isn't about what it sounds like it's about.
Posted by Beachwood Reporter at 5:08 AM | Permalink
Comcast's New Music Choices
By The Beachwood Comcast Music Choice Affairs Desk
Comcast has remade its Music Choice lineup including the addition of several new genres/channels. Let's take a look.
Channel: Hit List
Description: Today's hottest mainstream and rhythmic pop hits and crossover smashes straight off the charts!
Now Playing: Angels On The Moon/Thriving Ivory
*
Channel: Hip-Hop and R&B
Description: Today's hottest Hip Hop and R&B music, exclusives mixes and remixes.
Now Playing: Mad/Ne-Yo
*
Channel: MC MixTape
Description: A non-stop mix and blend of popular music and beats designed to keep the party going.
Now Playing: Pop Life Vol. 2/DJ Lonnie B.
*
Channel: Dance/Electronica
Description: The biggest dance music, house, club, electro, alternative hip-hop, and trance tracks in the nation.
Now Playing: Mr. Mister/J'davey
*
Channel: Rap
Description: Today's hottest Hip Hop and uncensored rap, flavored with mew music exclusives.
Now Playing: Dunn Dunn/Shawty Lo
*
Channel: Hip-Hop Classics
Description: Hear the beginnings of hip-hop as we play old school rap and today's hip-hop classics.
Now Playing: Buddy/De La Soul
*
Channel: Throwback Jamz
Description: Urban music mix of R&B hits of the 90s and back-in-the-day rap.
Now Playing: Everything Is Everything/Lauryn Hill
*
Channel: R&B Classics
Description: Get down with Classic R&B, funk, soul, and Motown from the late 60s, 70s and early 80s.
Now Playing: Respect Yourself/The Staple Singers
*
Channel: R&B Soul
Description: Urban adult music from yesterday and today, plus sultry slow jams for the grown and sexy.
Now Playing: Don't Leave Me/Blackstreet
*
Channel: Gospel
Description: Lift your spirit with the best traditional and contemporary gospel music.
Now Playing: God Great God/Kurt Carr
*
Channel: Reggae
Description: Groove to the positive cultural roots of reggae, ska, dancehall, and soca, intertwined in a blend of sunny Caribbean rhythms.
Now Playing: Couldn't Be The Place/Julian Marley
*
Channel: Classic Rock
Description: Witness a tribute to the original architects of rock and the classic hits that defined the foundation of rock 'n' roll.
Now Playing: It's My Life/The Animals
*
Channel: Retro Rock
Description: Check out the rock stars that dominated arenas in the 80s to the bands that topped the charts throughout the 90s.
Now Playing: Machinehead/Bush
*
Channel: Rock
Description: Rock served straight up with no filler.
Now Playing: Seasons/The Veer Union
*
Channel: Metal
Description: Prepare yourself for an uncensored aural audio assault!
Now Playing: Secrets Of The Dead/Chimaira
*
Channel: Alternative
Description: Discover the bands that are redefining the modern rock landscape.
Now Playing: Light Up The Sky/Yellowcard
*
Channel: Classic Alternative
Description: Experience the artists and songs that gave birth to the modern rock format as well as those that carried its torch.
Now Playing: Situation (U.S. 12" Mix)/Yaz
*
Channel: Adult Alternative
Description: Cutting edge bands as well as singers & songwriters who span both the electric and acoustic worlds of rock and beyond.
Now Playing: Use Somebody/Kings Of Leon
*
Channel: Soft Rock
Description: A mix of slow to mid-tempo pop hits from today as well as the past, which will both entertain and relax.
Now Playing: Baby, I Love Your Way-Freebird/Will To Power
*
Channel: Pop Hits
Description: An upbeat mix of today's and yesterday's favorites without rap.
Now Playing: I Will Be/Leona Lewis
*
Channel: 90s
Description: Jam out to the hottest pop, rock and urban hits of the decade.
Now Playing: I'm Too Sexy/Right Said Fred
*
Channel: 80s
Description: Listen to the totally tubular hit songs of the decade!
Now Playing: I'm Still Standing/Elton John
*
Channel: 70s
Description: Get down and groove to the best of pop, rock and soul from one of music's most diverse decades!
Now Playing: Band On The Run/Wings
*
Channel: Solid Gold Oldies
Description: Rock around the clock with the biggest hits of the 50s and 60s.
Now Playing: Stop! In The Name Of Love/The Supremes
*
Channel: Party Favorites
Description: Get the party started with a mix of good-time, feel good music from yesterday and today.
Now Playing: All Summer Long/Kid Rock
*
Channel: Stage & Screen
Description: An original mix of music from the movies, television and Broadway stage: from epic blockbuster film scores to TV theme songs, from Disney on Broadway to classic Rodgers and Hammerstein, with the popular songs made famous by the movies they came from.
Now Playing: Who's The Boss/TV Theme
*
Channel: Kidz Only!
Description: An up-tempo mix of pop hits and favorites for tweens and youngsters.
Now Playing: Gonna Get Caught/Demi Lovato
*
Channel: Toddler Tunes
Description: A channel for babies and young children featuring lullabies and sing-along songs.
Now Playing: All You Need Is Love/All Together Now & Jason Lytle
*
Channel: Today's Country
Description: Enjoy the biggest hits from today's hottest country stars.
Now Playing: Here Comes Goodbye/Rascal Flatts
*
Channel: True Country
Description: Flashback to the 80s and 90s - all your favorite hits from country superstars.
Now Playing: Fourteen Carat Mind/Gene Watson
*
Channel: Classic Country
Description: Reminisce with the songs you love from the pioneers and legends of country music.
Now Playing: Ocean Front Property/George Strait
*
Channel: Contemporary Christian
Description: Enjoy a wide variety of today and yesterday's most inspiring and uplifting Christian music.
Now Playing: Welcome Home/Brian Littrell
*
Channel: Sounds of the Seasons
Description: Enjoy the holidays with songs that capture the spirit of every season!
Now Playing: Song For Life (Lemon Interrupt Mix)/Leftfield
*
Channel: Soundscapes
Description: Relax, energize, and expand the soul with this rich mix of new age, atmospheric and world-positive music.
Now Playing: Reminiscing/Sean Dockery
*
Channel: Smooth Jazz
Description: Experience an eclectic blend of soulful and polished grooves mixed with a myriad of pop and rock inspirations.
Now Playing: Gypsy Eyes/The Rippingtons & Russ Freeman
*
Channel: Jazz
Description: Discover the truth and essence of jazz with tracks from throughout Jazz music's rich history.
Now Playing: Billy Boy/Miles Davis
*
Channel: Blues
Description: Get your mojo workin' with everything blues - from the electrifying Chicago sound to the Mississippi Delta!
Now Playing: Meet Me With Your Black Drawers On/Jeannie Cheatham & Jimmy Cheatham
*
Channel: Singers & Swing
Description: Discover the Great American Songbook in a tasteful mix of the best recordings from the Singers and Bands that made these tunes famous to the current artists keeping the music alive.
Now Playing: When Did You Leave Heaven/Gene Harris All Star Big Band
*
Channel: Easy Listening
Description: Relax with the easy sound of great instrumentals as performed by string orchestras and soloists from around the world.
Now Playing: Groovin'/Sven Liabek
*
Channel: Classical Masterpieces
Description: Hear the great masterpieces of Classical Music as performed by the world's greatest musicians presented with a special blend of newly rediscovered surprises spanning 500 years.
Now Playing: Concerto In E Major, Bwv1053 (Bach)/Murray Perahia
*
Channel: Light Classical
Description: A tasteful mix of all-time Classical favorites that everyone knows and loves and the delicate styling of solo instrumentalists and chamber ensembles from the baroque era to the present.
Now Playing: Symphony In E Minor-Allegro Spiritoso (Joseph Martin Kraus)/Swedish Chamber Orchestra
*
Channel: Musica Urbana
Description: Feel the rhythm with the latest bachata, reggaeton, latin rap and hip-hop hits!
Now Playing: Poor Amar A Ciegas/Arcangel
*
Channel: Pop Latino
Description: (Mueve lo) Move to the greatest chart-topping hits from today's hottest Latin artists.
Now Playing: Sin Ti . . . Sin Mi/Ricardo Arjona
*
Channel: Tropicales
Description: Caliente! Check out the hottest of today's hits and all-time classics from your favorite artists.
Now Playing: Enamorado/Tito Rojas
*
Channel: Mexicana
Description: Capture the essence of Mexican music with a rich variety of traditional styles featuring a perfect blend of Ranchera, Banda and Mariachi.
Now Playing: Ti Dices Cuando/Los Herederos De Nuevo Leon
*
Channel: Romances
Description: A romantic mix of popular Spanish love songs of yesterday & today perfect for the Latin lover in you.
Now Playing: Te Voy A Esperar/Marco Antonio Solis
-
See also:
* Channeling Comcast
* Comcast Classic Country
-
From the Beachwood jukebox to Marfa Public Radio, we have the playlists you need to be a better citizen of the Rock and Roll Nation.

Posted by Beachwood Reporter at 12:23 AM | Permalink
April 21, 2009
The [Tuesday] Papers
By Steve Rhodes
Todd Stroger just keeps digging the hole deeper and deeper.
Last night, in a combative interview with Carol Marin on Chicago Tonight about the Tony Cole-Donna Dunnings fiasco, Stroger said "I'm sure employees get arrested all the time."
That prompted Stroger's office to issue a statement this morning essentially blaming the planet's pesky human population for misinterpreting what Stroger meant - which still isn't entirely clear.
I don't want to repeat myself so you can read more over at NBCChicago.com in a post titled "Stroger: Worst. Hack. Ever." The subhead is: "Cook County Board President's incompetence is unrivaled."
But wait - there's more. This morning on Good Day Chicago - and I saw this after I wrote the NBCChicago.com post - Stroger dug even deeper into his own doo-doo.
First, he said that firing Dunnings had nothing to do with Tony Cole. Instead, he said that Dunnings had long been planning to find another job anyway and this was just "a good time."
Of course, Stroger has already said that he fired Dunnings because he didn't think she'd be effective in her job given the media's insistence on asking about Tony Cole. I guess he never thought to apply the same standard to himself.
Stroger also blamed the Illinois State Police for not completing a background check on Cole. I don't know if Stroger has a valid point here - I doubt it - but he said that the ISP does background checks for the county, but the county's requests often fall to the bottom of the line behind requests from other governmental units.
Then Stroger complained that his plan to roll back the county sales by a quarter for every $100 spent wasn't getting sufficient media coverage.
And then that he and the county took way more flak over their sales tax increase than state legislators over transportation tax hikes, and that "something is askew in media and politics in this city."
I think that's code for "Paging Bobby Rush!"
COMMENT 12:38 P.M.: From Michael O'Connor:
Stroger made an even more idiotic presentation on WGN radio's morning show. He made deliberate reference to the North Side, as in the four commissioners who continually oppose his lunacy. The connotation being the the commissioners from the South Side and South Suburbs (who, open secret, are black) don't oppose him.
He dodged the question about most of his hiring choices, saying he just had three relatives on the county payroll and most had been there 15 to 20 years. But he did not address the hiring of friends, acquaintances, or tenuous political connections to others.

He repeatedly refused to answer the basic question of why Dunnings was fired, and gave the most nonsensical defense of how he could place a restaurant waiter in a 5-figure salaried position and not expect people to question that.

The only effective statement he made was that the tax increase helped keep open the public health system in the County, and he said that mostly as an aside.

It's clear that he lives and operates in his own world, ever the victim, and with what a trained clinician would state is, "an over-emphasized sense of his own self."
BREAKING BLAGO: Judge denies Blago "reality" trip.
See also "Is Blago A Flight Risk?"
Alton Logan
The story of former Death Row inmate Alton Logan getting an official certificate of innocence didn't get a lot of play, but the man spent 26 years in jail for a murder he didn't commit.
This is the case that landed on 60 Minutes when two attorneys admitted they knew the conviction was wrong but didn't speak up in order to protect attorney-client privilege.
Pulitzer Pablum
The fact that the Pulitzer Prize people rejected our nomination of the Mystery Debate Theater series in the online-only commentary category (among other nominations) because our site was deemed to be lacking in sufficient original reporting to qualify - yes, to qualify for commentary categories and despite winning national investigative reporting awards more than once - is compounded by the fact that Eugene Robinson of the Washington Post won for best commentary in the print category. (Why there should be a distinction, especially when Robinson's work also appears online, and surely has a larger audience there, is yet another tired example of the failure of newspaper people to grasp the concept of what they do.)
Robinson is the genius who wrote this:
"Is Illinois Gov. Rod Blagojevich about to be impeached on grounds of loopiness, obnoxiousness and a bad haircut? Apparently so. In defense of the Illinois state senators who seem to have already decided the governor's fate, however, the haircut really does border on the criminal.
"But it is unclear to me what else Blagojevich has done that a duly constituted jury would find illegal. Even in the matter of his menacing mop, at worst he's a co-conspirator in a dastardly act committed by his barber."
Even if you want to give everyone a mulligan - and that's an awfully big one - Robinson deserves no such pass. For years Robinson has been one of the worst offenders of peddling half-truths, outright falsehoods and mythical narratives with no relation to reality from both is perch at the Post and as one of the gang on MSNBC, and his award-winning 2008 was no exception.
The Pulitzer committee ended up not awarding any prizes in its online-only category. I guess there wasn't an online operation in all the land that produced anything as unknowingly telling as Robinson's work.
*
Really, I just wanted Andrew Kingsford and Tim Willette to be able to tell their parents they were nominated for a Pulitzer.
But we really did have the best debate coverage and commentary on the planet.
*
Mainstream media folks who praise the Beachwood often use the word "authentic" when talking to me. I find this curious. Isn't "authentic" kind of the point of journalism - as opposed to the inauthentic we are supposed to expose?
Sometimes I think about the way alt-country was described in its early days as "too country for country." Sometimes I think the Beachwood - and other new forms out there - is too journalism for journalism.
We can't really call ourselves alt-journalism because that's taken and has a different connotation. But maybe we can call ourselves anti-journalism because we're so, um, authentic.
*
Or as I told the folks at the annual convention of the International Newspaper Marketing Association, you say you want authenticity, but you can't handle authenticity.
Lost In Translation
Blago is Serbian for page views.
Blackhawk Blooper
-
The Beachwood Tip Line: In flames.
Posted by Beachwood Reporter at 10:22 AM | Permalink
April 20, 2009
The [Monday] Papers
By Steve Rhodes
Today is the 10th anniversary of Columbine, and a New York Times review of Denver reporter Dave Cullen's new book about the tragedy makes clear once again just how poorly the media does its job.
"Columbine is an excellent work of media criticism," Jennifer Senior writes, "showing how legends become truths through continual citation."
Sometimes the continual citation is simply the result of laziness; reporters read something somewhere and repeat it without checking it out themselves. Sometimes the continual citation is the work of media strategists and political consultants who pound embroidered and polished narratives about their clients into the soft heads of journalists - and similarly build false negative narratives about competitors.
Either way, it's unacceptable. And yet it continues year after year, decade after decade. Why?
For starters, training. I am so grateful that my training as an undergraduate at the University of Minnesota - and in practice as a college journalist at The Minnesota Daily - included reform-minded faculty dishing out heavy doses of ethics and media criticism. I learned a lot about the industry - and at the Daily we found it wasn't hard at all to do the right thing. Just do it. What's so hard about that?
That's one reason why I am such a strong advocate for undergraduate journalism degrees. Would-be journalists need to be drilled in the history, economics, ethics, laws, principles and issues of our business. Whenever I hear the common canard that journalists are better off getting a degree in some other liberal arts field like history or economics I want to scream. What makes anyone think an undergraduate education in those fields is so special?
Besides that, journalism degrees typically demand a large dose of classes - in my case it was 75 percent - outside of the major. That solves that.
Similarly, I believe the media continues to operate at a generally low quality because those in it pay little attention to their own trade. How many journalists read the industry's trade publications? More importantly, how many read wide swaths of media criticism? Successful businesspeople read The Wall Street Journal every day - along with a plethora of other publications related to their industries. What do journalists read? Maybe the New York Times, which can be instructive but ultimately has nothing to do with the industry. If only there were a continuing education requirement for journalists like there is for, say, Realtors.
Anyway . . .
"[T]he most subtle distortions of the media echo chamber, it seems, did not concern logistics," Senior writes. "They concerned motive. As early as two hours into the live coverage of Columbine, news stations began to report that something called the Trench Coat Mafia, a group of disgruntled goths, was possibly behind the attack. Many of the students, watching this coverage on classroom televisions while still trapped inside the building, began to repeat this information to reporters on the outside once they'd escaped. (And it made sense: the killers were wearing trench coats.) And so a loop began, reinforced by four eyewitnesses who said the gunmen were deliberately targeting their victims. One offered such a precise level of detail - the killers were taking aim at 'anyone of color, wearing a white hat or playing a sport' - that it proved irresistible, both to students and to members of the media, who (Cullen speculates) were out of their element in this teenage universe, and therefore willing to repeat this rumor whether their 'witnesses' had seen the gunmen or not."
Even worse were the reams of experts called upon to talk about two kids they knew nothing about - along with the pundits expounding without ever being held accountable. They're still on the air.
And for what?
Ratings. Attention. Sales. Promotions. The exploitation of tragedy for profit and career-building.
And just because so many in the media don't know any better.
"Of course, tragedies often lend themselves to myths, so as to meet the needs of the day," Senior writes.
But whose needs? The job of the journalist is to pierce myth, not propagate it.
"For weeks after Sept. 11, the lovely legend persisted that the Rev. Mychal Judge, a New York Fire Department chaplain, died from falling debris when he took of his helmet to give last rites to a firefighter," Senior recalls. "As I wrote sometime later in New York magazine, that's not how he died. But people had a stake in that belief."
But who? Senior doesn't say; I suspect she means people seeking comfort in a heroic tale, but to me the folks with the biggest stake in that belief were the media itself, the better to move magazines at the grocery checkout and win newspaper awards for their cherished brand of "storytelling." I prefer "truth-telling."
"Columbine generated a similar tale of spiritual martyrdom," Senior writes. "A boy who witnessed the murders in the school library told people afterward that a slain student, a fellow evangelical named Cassie Bernall, was asked by one of the killers if she believed in God. 'Yes, I believe in God,' he said she replied. Two other witnesses, both sitting near Cassie, heard no such thing, and Cullen goes on to say that a 911 tape from that day 'proved conclusively' that she hadn't uttered these words. It didn't matter. The story caught the imagination of the evangelical world, and Cassie's mother, Misty Bernall, wrote a book, She Said Yes, that has since sold more than one million copies."
Before you get smug about the imaginations of evangelicals, I challenge you to read through today's local daily newspapers. I guarantee they are packed with myths that are nice to believe but don't hold up to even the least bit of scrutiny.
Start with the political news and work your way through to the sports sections. You'll see what I mean.
Central Playoff Time
A sports story that is not a myth is how it has suddenly become a great time to be a Chicago sports fan. Both the Bulls and Blackhawks are in the playoffs, the Cubs and White Sox are contenders as far as we can tell so far, and the Bears have their first real quarterback in . . . . almost forever. Our very own Jim Coffman explores in SportsMonday.
Plus:
* Don't hassle Hoffpauir. In The Cub Factor.
* The good (Josh Fields), the bad (Alexei Ramirez) and the ugly (Carlos Quentin). In The White Sox Report.
Spell Broken
* Riding in Cab #5383 was Shangri-La until my rattled driver lost his mojo. In Taxicab Journal.
Tumbleweed Roland
* First fundraiser a bust.
Criminal Crestwood
Every public official responsible for this should be made to drink from their own contaminated water.
Chicago Way Memoir
If you had the right connections, you could make your property taxes disappear.
Programming Notes
Sorry for the delay today, there was an issue my backbone provider on the route to our server. At least that's how it was described to me.
Also, thanks again to everyone who came out on Friday night. I was particularly glad to see intrepid reporters Erica Christoffer and Becky Schlikerman there; they are truly deserving of all accolades.
It was also fun to see so many Beachwood contributors in one place, many of whom have never met each other before. Let's do it again soon and I'll do a better job of making introductions.
The Beachwood Tip Line: Tumble the dice.
Posted by Beachwood Reporter at 11:10 AM | Permalink
SportsMonday: Central Playoff Time
By Jim Coffman

How cool is it that tonight's Bulls and Blackhawks playoff games are a potentially perfect doubleheader? The former tips off at 6 p.m. and, barring double overtime this time, should wrap up shortly before the puck drops on the latter (8:30 p.m.). And it isn't because of TV scheduling ridiculousness (most recently seen in these parts when the Cubs' first home playoff game began before 6 p.m. last fall and their second didn't start until after 8).

This is where the oddity that is the Bulls competing in the Eastern Conference of the NBA while the Hawks reside in the NHL's West pays off. The one headed over and up to Boston to begin its playoff run in the East while the other headed west to the Mountains (or at least the Mountains' time zone) when it came time to take its playoff show on the road to Calgary. So even though the games start at 7 and 7:30 p.m. where they are, they spread out perfectly for us. Now all the Bulls and Hawks have to do is win. Neither is favored to do so (although the Hawks have to be favored to win their overall series at this point) but considering how things have been going lately, we're not counting them out.

In previous years, this sort of happy happenstance would have qualified as a surprise. Sports don't work out like this for our town. This is the home of the Cubs, after all, and a hockey team that hasn't won in almost 50 years. There are Bears who have won all of once in the last 45 and White Sox who went more than 80 years without a title. But now the playoff doubleheader is just the latest chapter in the 2009 Chicago sports spring spectacular.

If it wasn't the Hawks bringing home a great, turnaround regular season with the fourth spot in the conference and home-ice advantage in the first round of the NHL playoffs, it was the Bulls surging into the post-season by rallying from 10 games under the .500 mark to finish break-even. The Cubs and the White Sox haven't lost a weekend game yet (a combined 4-0 last Saturday and Sunday and 3-0 yesterday and the day before) and are either a game off the lead or tied atop their divisions.

And then the hockey and basketball playoffs started and things got even better. Not once but twice the Blackhawks came out flat as a puck against the Flames, falling behind 1-0 in the playoff opener and 2-0 in Game II. But both times they found a way to rally to 3-2 wins. In the opener, a soft-as-Luol-Deng goal somehow found its way from Cam Barker's stick well out beyond the left circle past Flame goalie Miikka (that's right, two 'i's' and two 'k's') Kiprusoff (only one 's') to start the rally. Then Marty Havlat's individual brilliance (he scored on the rebound of his own shot to tie the game at 2 and then fired a pinpoint shot into the lower right-hand corner of the net 12 seconds into overtime for the win) finished the deal. The second comeback was even better, and it had a feature that was the most promising part of the playoffs so far for the Hawks.

In the first minute of the second period, Jonathan Toews took a perfect pass from Patrick Sharp and went top shelf to cut the Flames lead in half. Later in the period it was Sharp's turn to score a slick-as-silicone goal off a sweet feed from Patrick Kane.to tie it up. Kane stretched out to get his stick on a pass well out in front of him as he came down the right side of the Flames end and then with one quick move sent a perfect backhand pass across to an onrushing Sharp just outside the crease. Somehow Sharp managed to use his backhand to pull the puck back right in front of Kiprusoff and then deposit it into the empty net on his forehand side. Finally Toews, who has played so well the past month and a half (after not scoring in the Hawks' first about a dozen games he came all the way back to lead them in goal-scoring), charged the net as Dave Bolland fired a shot from the left side. Toews corralled the rebound and fired a shot just inside the far post.

A quick review revealed the fact that Sharp, Kane and Toews were back together again generating offense. That's the way they were when the Hawks were at their best in 2007-08 and then in the first half of 08-09. But then Kane suffered a high ankle sprain and never quite, completely recovered and Sharp also missed significant time twice due to injury in the regular season's last 24 games or so.

But there they were on Saturday, making magic happen again. That song the Hawks play after they score . . . the one featured prominently in that Amstel Light commercial . . . it's bouncing around in my head again.

Oh, and the Bulls won a slightly exciting playoff opener on Saturday against the Celtics (Chicago's record the last two Saturdays? 4-0 and 4-0). Derrick Rose might not just be a superstar, he might be a super-duper star. He was outrageously good (this fact has been sited many times the past few days but it must be again - Kareem Abdul-Jabbar is the only other player in the history of the NBA to score as many as 36 points as a rookie in his playoff opener - and Rose added 11 - 11! - assists), Ray Allen was outrageously bad and the Bulls stole one in overtime thanks in large part to three stellar Tyrus Thomas jumpers in the extra period. Bulls fans and announcers have been cringing all year when Tyrus tossed up those shots, which he has never hit with any kind of frequency. But ludicrously, he shot them better that he ever has before when it mattered way more than it ever had before. And the Bulls defeated the Celtics in a playoff game for the first time in team history. Don't look now but John Paxson trading Thomas for LaMarcus Aldridge (last seen scuffling mightily in Portland's embarrassing blowout loss at home against Houston in its playoff opener) may not have been so stupid after all.

Let's go ahead and take this recent run of sports success (the Bears also made a decent trade in the last month didn't they?) to the next level. Let's go ahead and suggest that this spring is a precursor and that the Teens are going to be Chicago's sports decade. The Oughts (that's the best name I can come up with for '00 through '09) definitely have belonged to Boston.

The Patriots won three Super Bowls, the Red Sox finally broke through in 2004 and then posted an encore in 2007, and last year, the Celtics pulled out their 17th title overall after a long (for them) drought. In case that wasn't enough, the Bruins led the NHL's Eastern Conference in points this season and have blown out Les Habitants de Montreal (aka the Canadiens) in the first two games of the NHL playoffs.

But the Hawks and the Bulls have the sorts of talented, young cores that (if they continue to develop - a huge 'if') championship contenders are made of. The Cubs and White Sox have made commitments to consistent contention and there are plenty of reasons to believe they'll both be in the running for years to come. And the Bears have a young, franchise quarterback - more than enough said.

I certainly can draw a pretty little picture when I want to, can't I? Next week perhaps I'll write an even longer column listing the first dozen or so of the 1,000-and-some reasons why this won't happen. But for the next couple days at least, let's bask in the possibilities

-

Jim Coffman brings you the city's best sports roundup every Monday. And he does it because he loves you. He welcomes your comments.

Posted by Beachwood Reporter at 9:21 AM | Permalink
The Cub Factor
By Marty Gangler
Being a Cubs fan this year is kind of like when you get back together with that crazy girlfriend. You feel good about it and think it's great but deep down you're really not sure it's going to work. It's happening, but not really happ'nin. So yeah, we all know the Cubs are good. They are "casually dating good" but are they "take home to mom good"? Which kind of means "regular season" good and not "win it all" good. But just like that crazy girlfriend, you kind of never know what is going to happen and that's always good, it's always interesting, and it's always some kind of wild ride.
Week in Review: The Cubs went 3-2, splitting a two-game series with the Rockies and winning two of three from the Cards. Last night's game was rained out. I wonder if Lou shaves for rainouts.
Week in Preview: Dusty Baker's Reds come to Wrigley for three, and then the Cubs head to St. Louis for three against the Cardinals.This week will be a big test to see if the Cubs have what it takes to win the division. Except they pretty much already have what it takes, so let's all make fun of Dusty for a while this week. Insert toothpick joke here _______.
The Second Basemen Report: Aaron Miles got three starts this week with the slumping Mike Fontenot, the putative starter, relegated to just two. Just like Jim Hendry drew it up.
In former second basemen news, Mark DeRosa had six RBIs on Saturday for the Tribe and Ronnie Cedeno didn't have any RBIs all week for the Mariners. They will be missed.
The Zam Bomb: Big Z is Getting Angry this week. Giving up too many walks, hits, and runs will do that to the big guy. A longer fuse than normal has been lit, but it'll go boom . . .


-
Endorsement No-Brainer: Geovany Soto for Jenny Craig in about two months.
Lost In Translation: Kosuke-san illusiono is Japanese for enjoy Fukudome now because it won't last.
Milton Bradley Game Of The Week: You know when you're meeting someone for the first time and you want to make a good impression and "Break the ice" like, say, when you come over to a new baseball team? Well Milton said hello to the Wrigleyville faithful by getting kicked out and suspended right out of the gate. This week's game is "Don't Break The Ice."
Sweet and Sour Lou: 62% sweet, 38% sour. Lou is up only one point on the Sweet-O-Meter due to more bullpen issues. And just like your real crazy drunk uncle, Lou is glad he's eventually getting his medication correctly but that broad at Walgreens is really pissing him off because he knows it should be easier.
Don't Hassle the Hoff: All he does is hit. The ball. Unlike Milton Bradley, who hits people.
Beachwood Sabermetrics: A complex algorithm performed by the The Cub Factor staff using all historical data made available by Major League Baseball has determined that Dusty Baker is still more bitter than a toothpick soaked in chew.
Over/Under: The total number of games Milton Bradley will be suspended for this season: +/- 10.5
Mount Lou: Mount Lou stays at level yellow. But if there was a color in between Yellow and Orange it would actually be that color. Call it Yellange. Bullpen turmoil is making the anger lava course through Mount Lou a little to close to the surface. But the crust should hold for now.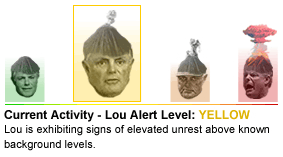 -
Posted by Beachwood Reporter at 8:03 AM | Permalink
The White Sox Report
By Phil Barnes
Another solid week in the books for the Sox as they finish 4-2 during two road series'. The South Siders showed their offense in the opener against Detroit on Monday, scoring 10. But Tuesday was a whole different story, getting absolutely bombed 9-0. But that is alright, fans should accept a blowout loss a week as long as they continue to play above .500 ball.
Personally, last week's version of "The Good, The Bad and The Ugly" went pretty well, so I will probably stick to this for a while until it either runs its course or I get a few e-mails from people complaining for their money back.
So let's take a look.
The Good
Taking it to the Rays
It's early, but there should be some excitement around the Cell. With both teams having very similar rosters from their 2008 teams, the Sox went into the supposedly-wild Tropicana Field and took 3-of-4 from the defending AL Champs; The same AL Champs that had their way with the Sox in the first round of the playoffs.
Danks looked nearly untouchable on Thursday while Buerhle and Floyd both had solid outings on Saturday and Sunday, respectively.
Josh Fields
Crede who? Josh Fields has become a force offensively for the ChiSox so far. And he is doing it a different way than somewhat expected. Instead of hitting homers, Fields is looking more and more like the #2 hitter they have been looking for.
He didn't have the greatest weekend, but he recorded triples in back-to-back games earlier in the week and currently has the fourth-most hits on the team (behind Konerko, Dye and Quentin). Not to mention he has only committed two errors at third, one of which was on Opening Day. Not bad for a guy whose glove was initially being questioned.
Corky Miller
I don't want to get to ahead of myself, but Miller has done more than what he has been asked to do in the two games he has played. He is 3-for-7 with three RBI. While he surely won't continue this pace, a hit a game is probably more than anybody was expecting.
The Bad
Alexei Ramirez
We all knew that Alexei was not going to play well early on simply because he has not played in a lot of cold weather. But a .125-average bad? Now that is a bit low.
What is even more surprising was that in Tampa this week, where it is not only warm but where they play in a dome, Ramirez still only went 1-12 before getting pulled for Brent Lillibridge on Sunday. They need him to pick it up, which he no-doubtedly will.
Colon/Contreras
While the first week for these two was better than most expected, both lost this week. Contreras went five innings on Wednesday, giving up five runs on five hits. Colon had an almost identical line on Friday, giving up five runs on six hits.
The key with this team, as it is most, is that the starters need to go six strong in order to win. They can't count these guys out yet, as they've shown at times that they can still be the forces they were three year ago, but a few more solid outings couldn't hurt.
The Ugly
Wise Injured
Last week I stated how I am not a huge Wise fan. Not to mention I can't stand when a guy goes on the DL for specifics us mere mortals will never understand (inflamed elbow, swollen metacarpal etc.) But I admire a player who goes all-out on the field in order make a play that could ultimately land him on the injured list for a few weeks.
Wise did just that on Monday, flashing some glove on a ball hit to the right-centerfield gap. He sprawled out to make catch while landing awkwardly on his shoulder. That is what separates us from them. The idea that they are willing to do anything to get to the ball. Oh and their extreme amount of athleticism.
Carlos Quentin's bat flipping
This is something we learn in little league. Once we hit the ball, we are to drop the bat and run. Q! must never have been taught this. On multiple occasions this year, his bat has gone flying almost out of the TV screen. If you haven't noticed it yet, watch for it. But hey if that's what it takes to lead the league in homers (7), I'll let him him throw the bat into the stands if he wants.
Upcoming Games
- at Baltimore 21-23
- vs. Toronto 24-26
-
Send your comments to Phil Barnes, who can also be found at Top Ten Chicago Sports.

Posted by Beachwood Reporter at 7:05 AM | Permalink
Cab #5383
Date: 4/13/09
From: Downtown
To: Wicker Park
The Cab: The eerie thing about this cab was how just so right it was. For example, it was the perfect temperature. Not too hot, not too cold. It was like Shangri-La. And somehow the cab locked out outside noises, like it was hermetically sealed. Except for the sound of the intermittent wiper - which was perfect. Just the right calm intermittent sound of a perfect wiper doing its job. That's how the ride started, at least. It's not how it ended.
The Driver: At first, perfect. He suggested a better route home than the one I suggested upon his asking. He projected a soothing and competent air. His right hand was at 1 o'clock on the steering wheel. At least that's how the ride started. It did not end that way.
The Driving: At first, perfect. No herky-jerky. Perfect application of brake and gas to minimize turbulence. Even on a slick road, Driver #5383 managed to make the ride glide. That is, until the spell was broken. And like a spoiled no-hitter, once the spell was broken, the floodgates opened up.
First, the perfect ride was interrupted by Cab #3709 and Bus #1310 trying to cope with a double-parked Honda CRV. Driver #5383 got caught in the fallout and was shaken out of perfection by the need not to crash. The mojo was gone.
I looked out my window and saw a "Let Friendship Shine" Olympic sticker that didn't seem to be there before. It was as if we had now been marked by the gods as all too real.
Suddenly a squeak arose out of the bottom of the driver's seat. Driver #5383 started to speed up for lights he didn't make. I started to sweat as the cab increased in temperature; my window began fogging up. We had to slow to a crawl because a motorcycle was getting loaded onto a tow truck. I heard a honk from behind us. Driver #5383 became agitated. And then he tried to overcompensate by stopping for jaywalking pedestrians nowhere near our lane. If there was a driver in the bullpen, it would have been time to summon him. My guy never recovered. Perhaps he's still green.
Overall rating: 2.5 extended arms
- Steve Rhodes
*
There are more than 6,000 cabs in the city of Chicago. We intend to review every one of them.
Posted by Beachwood Reporter at 6:52 AM | Permalink
April 18, 2009
The Weekend Desk Report
By The Weekend Desk B Team
Natasha Julius is on assignment tracking down Ashton Kutcher to, um, put him out of our misery. And Larry King and Oprah if she has time. Here are the stories we're following in the meantime this weekend.
Torture Talk
"President Barack Obama's decision not to prosecute CIA interrogators who used waterboarding on terrorism suspects amounts to a breach of international law, the U.N. rapporteur on torture said," Reuters reports.
Obama was not asked if Chicago police officers should be taken off the hook for alleged acts of torture under former commander Jon Burge, but we'll keep you posted.
That's Todd!
It turns out that Todd Stroger hired the fired patronage worker at the heart of a Cook County scandal after meeting him at Ruth's Chris Steak House where he was waiting tables. The worker, not Todd.
Tony Cole had been waiting tables at the steakhouse for three months when he provided such stellar service to Stroger that Stroger decided to put him on the county payroll as an administrative assistant for $48,289 - not including "tips."
"It was a break for a 29-year-old man who had a lengthy record of contact with law enforcement authorities," the Tribune reports politely. To wit:
* Cole was accused by three women of misconduct at a Rhode Island community college. He was twice arrested for trespassing, barred from campus and expelled.
* At the University of Georgia, Cole's girlfriend accused him of being involved in gang-raping her. He was kicked off the basketball team and dropped out of school. Upon leaving, Cole accused the coach of grade-fixing; the allegations led to the coach's resignation.
* In Baton Rouge, Cole was charged with aggravated assault after allegedly threatening an ex-girlfriend with an assault rifle. He was eventually convicted of bouncing a rent check.
* Four months before Stroger hired him, Cole was charged with domestic battery. He allegedly violated an order of protection twice.
Stroger's cousin, Donna Dunnings, twice bailed Cole out of jail.
Five days after she did so the second time, Cole was promoted to - wait for it - assistant human resources director in the Highway Department. His pay got a nice bump up to $61,000.
Once Dunnings' actions on behalf of Cole and, presumably, her cousin became public, Stroger fired her. The media made him do it.
"Being in the position she is in will become a bit of a media circus, and I don't really think she will be able to perform her duties while trying to fight off not only the papers, who will be insistent on talking to her as much as possible, but even politicians on the board who love to make political hay out of anything that happens," Stroger said on WLS.
Stroger refused further interview requests, perhaps because he couldn't really do his job in the midst of a media circus insistent on asking questions about the use of their taxpayer money, which could be put to better use instituting background checks for prospective new employees.
Todd 2
"When it comes to handling taxpayer money, there can be no distraction," a Stroger spokesman told the Defender, apparently before bursting out laughing.
The spokesman also said he expects the county will conduct a nationwide search for Dunnings' replacement, apparently before bursting out laughing.
No, no, really, the spokesman said. Before bursting out laughing.
Party Poop
Editor's Note: Thanks to everyone who showed up at the Beachwood last night to celebrate the award-winning reporting of Erica Christoffer and Becky Schlikerman. It was fun to see so many Beachwood writers and readers in one place, even if some of them were incomprehensibly drunk. I discovered two things late into the evening: that the song used as the theme for The Hills is on the Beachwood jukebox and that I'm supposedly the only one in the entire bar who watches that show.
-
The Beachwood Tip Line: Unwritten.
Posted by Beachwood Reporter at 2:30 PM | Permalink
April 17, 2009
The [Friday] Papers
By Steve Rhodes
"More than 1,200 times last year, residents of the South Chicago and Gresham police districts called 911, and there was no ar available to respond," the Sun-Times reports.
"In the Foster Avenue and Belmont districts, the same thing happened only 10 times."
Longtime readers know that for a long time I have supported police beat realignment to, you know, assign officers according to where crime actually occurs instead of according to the wishes of clouty (white) aldermen. Is that really too much to ask?
Now Ald. Isaac Carothers, the chairman of the city council's police committee, says he's tired of waiting for police chief Jody Weis to finally remake the CPD's beats.
Tired of waiting for Weis? How about tired of waiting for Daley.
"For the last two decades, police superintendents have been promising to redraw the boundaries of the beats to accommodate shifting crime patterns and population changes, but it never happened," the Sun-Times notes.
Those of us who have followed the issue know that one man has stood in the way of those changes: The mayor. And we know why: He doesn't want residents in districts that might lose officers to get mad at him (I've long argued that this could be avoided if the department just hired more officers; an expense, yes, but a more rational one than buying SUVs and military-style assault weapons).
Think about it for just a second: Chicago's police officers are assigned to beats according to 20-year-old crime patterns and population figures.
Apparently, though, the cops are working on it.
"Deputy Police Supt. Dan Dugan said Weis has a team researching what's been done in other cities. He argued that beat realignment is a tough job that 'can't be rushed'."
Bird Call
"Ex-Gov. Rod Blagojevich's former chief of staff has agreed to be a witness against his old boss and plans to work out a plea deal as early as next month," the Sun-Times reports.
That would be John Harris - also a former budget director and aviation department kingpin for Daley.
Word on the political grapevine is that he's singing like Susan Boyle.
Prig of the Day
George Will is against jeans. I'm not even going to link.
Selling Out
Once again I find myself firmly on the side of Anne Elizabeth Moore in her continuing debate with Reader rock critic Miles Raymer. But instead of rehashing the debate, I'll just compare excerpts from Raymer's response to Moore and compare it to what Rennie Sparks of The Handsome Family - in town for two nights at Schubas - told Jim DeRogatis in an interview published today.
RAYMER: Some artists are saints and some are whores, but anyone judging them needs to acknowledge that the free flow of information that's made music so much easier to spread around has also severely damaged their ability to live off it.
SPARKS: We're able to pay our bills, which is a miracle, I think. The Internet has helped bands like us so much, because years ago, if we got a review in a magazine and somebody went into a record store and didn't find the record, that was it, they'd forget about it. Now, anything you read about, in an instant, you can find our complete catalog and download it. For example, Andrew Bird does a lot of covers of our songs. If he says, 'This is a Handsome Family song' that night, a thousand skinny girls with glasses can all go Google us, and things like that really help a band like us that isn't on TV or mainstream radio every day. It levels the playing field a little bit.
Culture Change
From Advertising Age's digital conference highlights:
"How Embracing Digital Can Change Corporate Culture: Best Buy opened its product data for employees, consumers and developers to remix, and one worker spent his free time building a mobile service in seven days. Pizza Hut hopes to hit $1 billion in online revenue by 2012. And Delta, when it realized it wasn't ready for social media on Delta.com, moved it into blog.delta.com. Digital isn't just shaking up consumers but also the companies' own internal operations."
Red Light Revenue
How the yellow light can make all the difference.
Meter Madness
Found in this must-read Q&A: The city - meaning us, the taxpayers - has to subsidize Chicago Meters LLC if they aren't making enough money.
Tomatillos and Squash
I couldn't find it online, but pick up the current Reader and turn to page 49 for a beautiful essay by Steve Albini about record stores. Albini wrote the piece for Reckless Records - it appears as an ad - as part of National Record Store Day. Albini is easily one of the city's best writers.
Casino Queens
"The popularity and revenue-generating power of gaming in the Chicago area has shifted to Northwest Indiana in a big way," John Brokopp reports.
Legacy Media
The Daily Racing Form's blinders. By our main on the rail.
The Five Dumbest Ideas of the Week
And the people who had them.
Onion Scoop
"Oprah has thousands awaiting her first Tweet."
- Trib web page, 4/17/09

"Oprah Viewers Patiently Awaiting Instructions."
- The Onion, 9/9/98

(Thanks, Paul!)
The Blame Game
Corruption in Illinois.
That's Todd!
Friends & Family Plan no longer operative?
Party Plan
I'm sure I'll see many of you at the Beachwood tonight. Just a few notes:
* Tip your bartenders well, people!
* I'm thinking of just placing our door prizes on the tables for whoever wants to take them home instead of actually trying to raffle them off or award them in some way.
* The Beachwood Inn is a small corner bar; we are likely to hit capacity fairly early. If you have to wait patiently in the outdoor smoking lounge for awhile, don't get upset. And, of course, please respect the neighbors.
* The bar is cash only.
* There is nothing on tap. Just to save you time and Bob the aggravation.
* Do whatever Bob says. He's the king of the bar.
* As a general rule, no talking about politics - at least to me - on a Friday night. And don't interrupt the regulars if we're belting out jukebox tunes. That's what we like to do.
So Much Wine
As long as I mentioned them, let's go out with The Handsome Family.
-
And here's Jeff Tweedy's version, from the Vic in February.
-
The Beachwood Tip Line: Always on special.
Posted by Beachwood Reporter at 10:03 AM | Permalink
TrackNotes: The Daily Racing Form's Blinders
By Thomas Chambers
Why are these things oh so predictable? Like Crash Davis telling the hitter it's a fastball down the pipe.
The Daily Racing Form was founded in 1894 by Frank Brunell of Chicago. Horse racing was vastly popular in America, and Iinformation is everything in playing the horses. At first, it was somewhat of a local endeavor.
But Moe Annenberg - a circulation genius/muscle man who made his bones on our very own Chicago Tribune before joining the Hearst empire - and the Mob saw the benefit of providing pre-race information and race results on a nationwide basis, using the developing telephone and telegraph system.
In 1922, Annenberg bought the Racing Form and began playing all ends against each other, doing race wire business both inside and outside the law. His son, Walter, was there much of the way. Both had to answer to the feds in 1939 for all those taxes they for some reason did not pay.
So it's not difficult to understand DRF's entrenchment and image as "The Bible of Racing." We're the bible 'cuz we said so. See?
Now, we expect to to see The Form toe the institutional line. Don't make waves, see? These days, other publications like The BloodHorse, The HorsePlayer magazine and a plethora of websites are a welcome source of fresh air and information in the game. But The Form's Jay Hovdey did not disappoint when commenting on two issues covered in Track Notes last week: shenanigans by trainer Jeff Mullins in the Aqueduct detention barn and alleged animal cruelty of Thoroughbreds on the Center Brook Farm of Ernie Paragallo. There's a lot of "Mullins: OK, Paragallo: not OK" going around.
In "One Crime Far Worse Than Other," Hovdey leads peculiarly: "It's a great week for righteous indignation, what with Easter, Passover, and the birthday of Buddha all arriving in an ecumenical cluster. The congregation, though, has been stirred by recent events, and the Jeremiah Wrights of Thoroughbred racing have been holding forth. No sooner had trainer Jeff Mullins blatantly transgressed the detention facility rules of the New York Racing Association than did another outrage spill into the mainstream media, upon the discovery that the well-known owner Ernie Paragallo was allowing horses to be neglected to the point of starvation and abuse on his upstate New York farm.Taken as separate events, the two stories have very few intersecting lines."
Not true, for both have one huge line connecting them - misconduct at some of the highest levels of Thoroughbred racing, for cryin' out loud. While horse abuse is almost always about penurious, uncaring and incapable oafs, Mullins' hijinks are symptomatic of a cultural element of unscrupulousness and deceit all too prevalent in racing. Hell, Mullins has said it himself.
Moonlighting Racing Form columnist Jay Privman also glossed it over when he reported on ESPN Saturday that Mullins' horse was scratched the previous week for "being treated in the reception barn." It's a detention barn, not a reception barn.
We cynics cry spin, but the National Thoroughbred Racing Association issued a statement that might also be labeled concerned and appropriate: "Two recent incidents in New York are very troubling to the hundreds of thousands of responsible individuals who derive their livelihood from Thoroughbred breeding and racing and the millions of customers who participate in our game. In both instances, should the charges prove true, authorities should move swiftly to impose the most severe penalties applicable under the circumstances." Sounds good to me.
Hovdey said the statement "managed to conflate the Paragallo and Mullins stories into a single huge, ill-timed bruise on the integrity of the game." OK, I get it. Sweep the stories under the rug. After all, the Derby's coming up.
Hovdey then passes sentence: " . . . any penalties suffered by Mullins should, in the proper scheme of things, pale by comparison to the public flogging that Paragallo deserves. Perhaps the NTRA wanted to maximize impact, or save paper, but lumping them together serves no constructive purpose." He furthers the argument that the system worked, the horse was scratched, bettors were protected. And that Mullins should take his punishment like a man.
He'll take it like a man, alright, like Mr. Red Skelton, because penalties in these situations are a joke, laughable on every level. I believe Mullins had good reason to think he could get away with it. After all, he got to the horse with the substance to shoot down his throat. Many in the racing media tout the idea that "the system worked." Sure, in this case, but how many times has it not worked? Especially at some of the smaller tracks across the country. This is a cultural problem, too, folks. A problem that needs solving. In no other country are trainers as dependent on medication as in the United States.
And the bettors were not protected as information that Quality Road had a quarter (hoof) crack was suppressed all during the four days of the third Kentucky Derby Futures Pool. It absolutely killed me last year when Big Brown had the same problem. I didn't want to bet him at all, but he seemed to always outrun his physical infirmities like the freak that he was, so you had to include him in an exotic bet lest he burn you. And we still have not received an explanation for his Belmont debacle. How about the bettors who plunked down who knows how much on Quality Road on a non-refundable bet when now they might have legitimate reservations about his chances in the Derby?
Maybe the general media should get involved in these stories, and maybe Jay should be as indignant over these stories as he is with mass media sticking its toes on his turf. Maybe horse racing in this country should start cracking down on medication abuses, starting with dishing out real penalties to these trainers/chemists. Maybe I Want Revenge's owners should fire Mullins for a sneaky and unbelievably stupid "mistake." Maybe tote companies should upgrade their damn computer systems so that I don't see the odds on my horse drop from 6-1 to 5-2 during the race. And maybe the Daily Racing Form should be a leader and take up these issues and pound some common sense into the lords of racing.
Paragallo P.S.
On the Ernie Paragallo horse abuse allegations, trainer John Campo Jr. is sticking by Paragallo, apparently because Paragallo gave him horses to train when he was struggling. The Paragallo camp is spinning, first by "taking responsibility" for everything and also saying they didn't know about the problems. Reports are that Paragallo hadn't visited the farm for nine months. You got a farm and you got horses, you gotta feed them, right? Or make sure your people are doing it.
The Derby Trail
* In the Arkansas Derby on Saturday, Papa Clem laid low as Old Fashioned set a hot pace and then ran past the favorite to win by nearly a length. Clem looked like he may appreciate the extra Derby distance as he ran out past the wire. The bad and sad news is that Old Fashioned underwent surgery for a non-displaced slab fracture of a knee and has been retired. It's a serious injury, but there was no indication of it during the Arkansas Derby.
* In the Blue Grass Stakes at Keeneland, General Quarters, under Eibar Coa, jumped right back into the Derby picture with an emphatic 2+ length victory over Hold Me Back. He took advantage of a nothing-special pace and pulled away off the turn. Mafaaz, the British import who won the gimmick race in England to get an automatic Derby berth will not be in the starting gate May 2. Trainer Kiaran McLaughlin, who took over the horse from Tom McCarthy after a disappointing eight-place finish in the Blue Grass, announced the horse will take a break and then travel to New York. Connections say he'll likely run on turf.
* Many of the Derby contenders are arriving in Louisville. Quality Road won't check in until a few days before the race, so he will not get an official workout on the Churchill Downs dirt, so we won't have much if any indication of his affinity for the surface after coming off the synthetic stuff.
* Square Eddie will be the favorite as 12 entrants stop off at the last chance cafe that is the Coolmore Lexington Stakes (ESPN, 4 p.m.) at Keeneland on Saturday. El Crespo, Parade Clown, Masala and Omniscient also contend.
-
Thomas Chambers is the Beachwood's man on the rail. He brings you TrackNotes every Friday. He welcomes your comments.
Posted by Beachwood Reporter at 6:52 AM | Permalink
The Five Dumbest Ideas Of The Week
By Stephanie B. Goldberg
1. Now that Walgreens has shelved a certain novelty item, I wonder if there's a market for a Phil Spector Chia Pet. Water it and it plays "River Deep, Mountain High" while holding a gun to your head.
2. Does anyone want to protest the rollback of the Bush tax cuts for high wage earners in 2011 by pretending to throw tea into the Chicago River and wildly inflating the numbers of people in attendance? Nah, me neither.
3. The good news, Governor Blagojevich, is that Judge James Zagel has given you the okay to do "I'm A Celebrity - Get Me Out Of Here!" The bad news is that we're shooting it inside your cell at the Marion pen.
4. Humanitarian rock star Bono has taken to wearing eyeliner because he believes it's sexy. Obviously, he's never seen Amy Winehouse.
5. Jamie Foxx clarified today that he was quoted out of context when he said on his Sirus radio show that Miley Cyrus should "do a sex tape with her father" and "get Chlamydia from a bicycle seat."
What he really meant to say was "Please stop making those putrid TV shows and movies and passing yourself off as a virgin and keeping your father's career on life support when, if there were any justice in the world, he'd be a bellhop at the Branson Holiday Inn." Thanks for clearing that up.
-
The Twit of the Week: Oprah
For leaving 64,011 followers waiting.
-
Stephanie Goldberg's Five Dumbest Ideas Of The Week appears in this space very Friday.

Posted by Beachwood Reporter at 6:31 AM | Permalink
April 16, 2009
The [Thursday] Papers
By Steve Rhodes
First things first: I think everyone taking the Which Chicago Neighborhood Should You Live in quiz on Facebook should know that the app seems programmed to return "Edison Park" to everybody regardless of your answers.
Now on to the news.
Zell's Hell
I don't have much to say about Sam Zell's admission that buying Tribune Co. was a mistake, except to say that understanding your business is a key requisite to managing it. And frankly, Zell still doesn't understand his business. And we're all paying the price.
*
On the other hand, how many media executives these days do understand their business?
Blago The Bookie?
The former governor threatens to sue mob turncoat and FBI informant Robert Cooley over the allegation.
Big Men In Lyons
Trustee Richard Schuppe and Mayor David Visk take time out from making racial jokes to plot against voters who turned Visk out.
Olympic Whopper
Jay Levine reported on CBS2 last night that a new study shows that losing Olympic bid cities still increase their trade dramatically (I think he said by 30 percent) just by competing. So, you know, we may win by losing.
That's funny. I have a study that shows cities that bid for the Olympics end up with increases in crime, property taxes, losing baseball teams, bouts of the flu, right turns on red, broken thumbs, deaths from rare spider bites, tornadoes and uncurbed dogs. Oh, and a dramatic lowering of media IQ.
Is Blago A Flight Risk?
A judge will have to decide because the ex-governor's proposed reality show is in Costa Rica. Beachwood legal correspondent Sam Singer takes a look.
No CPS Killings Here
In fact, students are safest within school walls.
The New Todd Stroger
Not selling any better than the old one.
Pimp King Daddy
I'm far from a prude, but I think those Burger King square-butt ads are just too creepy for kids too.
United Cuts Fat
Who's next? A few suggestions.
Joe Cari Is Blogging
And you won't believe what he has to say.
One More Time
The mayor as Nelson Muntz.

I just really like the image.
Clarification
I wrote this week that to my knowledge no other media outlet had picked up on our investigation into city council committees meeting without quorums or keeping minutes or even attendance records. It was brought to my attention that WLS-AM interviewed reporters Erica Christoffer and Becky Schlikerman. I seem to recall that one or both may have also appeared on WBEZ. But no media - as far as I know - actually followed up on the reporting of the story.
Scotland Yard Gospel Choir
An orchestrated punk sound of relationships ending and there's nothing but black humor and rock and roll to save you. In Bloodshot Briefing.
Cab #5364
Enjoy him while you can, because he's moving back to Bosnia. What he's going to miss here, can you tell him? Working 80, 90 hours a week? Pay this, pay that? No thank you. He have crazy ride sometimes, you know?
Chicago's Anti-CNN Tea Party
-
The Beachwood Tip Line: 24/7/365.

Posted by Beachwood Reporter at 11:29 AM | Permalink
Bloodshot Briefing: Scotland Yard Gospel Choir
By Matt Harness
My first memories of listening to Scotland Yard Gospel Choir are fuzzy, but I'm pretty sure I was at Subterranean a few years back for another band when these lads and lassies opened the doors to their world. With guitars, trumpets and violins, the orchestral sound was as soothing as it was shirt-shaking.
Elia Einhorn, who co-founded the band in 2001 with another college music major, took some time between mastering SYGC's latest effort (due out in the fall and tentatively called . . . And The Horse You Rode In On to let Beachwood Music peel back the curtains.
Beachwood Music: This is your second album (third overall) with Bloodshot Records. How did you get hooked up with the Chicago label?
Elia Einhorn: I had a side project going, a country/folk band that included Edith Frost, Tim Lawson from the Drovers, Jason Labrosse from the Thin Man and Ted Cho from Poi Dog Pondering. We only ever played one show, but I wanted to go into the studio and cut a record with them. I e-mailed Bloodshot about the project, and I was surprised when (label co-founder) Nan Warshaw replied that she's heard great things about us and that she wanted to hear my band's newly finished and then still unreleased record. I guess they liked it.
Beachwood Music: When did you go into the studio? Any difference between recording this and the other two?
Ella Einhorn: This next record will be our third. We recorded the first for free on a music engineering course at DePaul University. The second (we recorded at) Clava Studio (on Chicago's South Side) and two home studios. This is the first record that we've recorded 100 percent in an amazing pro studio.
We holed up at Studio Chicago on the North Side, jamming the studio with string quartets, horn players, a guitar player brought in just to make noise and so many others. The mixing board is Prince's old one. He recorded Purple Rain on it.
Beachwood Music: What is the concept behind this album? Trying anything new?
Elia Einhorn: The orchestration is bigger than ever on a few songs, but the record's much more punk than before. It's the sound of relationships ending and there's nothing but black humor and rock and roll to save you.
Beachwood Music: What was your most recent tour like? Besides Chicago, of course, where was your favorite stop? Best venue you played?
Elia Einhorn: Our last tour had some amazing highlights. Playing a show at NYC's The Knitting Factory with Tommy Ramone was certainly one, as was playing live at Cincinnati's WOXY and Seattle's KEXP, two of the best and most influential radio stations in America. Our KEXP session ended up on their year-end compilation, our song sandwiched between tracks from Vampire Weekend and Sharon Jones and the Dap Kings.
My favorite show was in Seattle. It was packed to the gills and the kids knew the songs. And I'd never even been to Seattle.
Beachwood Music: What music was the band listening to on the road?
Elia Einhorn: Ethan Adelsman, our violinist, plays only Radiohead and Weezer. I play as much Jam as they can stomach and then switch to James or the Libertines. Or Pulp.
-
SYGC will play Saturday at Plumbers' Hall (1340 West Washington), home of the Chicago Independent Radio Project, as part of National Record Store Day. It might go a little bit like this:
-
Matt Harness brings you Bloodshot Briefing every Thursday. He welcomes your comments.

Posted by Beachwood Reporter at 9:19 AM | Permalink
Is Blago A Flight Risk?
By Sam Singer
Just as I began to warm to the image of our former governor perched on a tree stump in the middle of the jungle, his face grimy and smeared with war paint, his balance wavering, it occurred to me: Will a court really let Blagojevich skip to Costa Rica to star in a "Survivor-like" reality TV series weeks before standing trial in a massive corruption case?
Upon his release from federal custody, Blago signed a bond agreement that does not permit him to leave the United States. His lawyers said they will seek permission from the court to amend the bond. This will require a hearing in which a federal judge will consider whether loosening travel conditions will reduce the likelihood that Blagojevich appears at trial. Prosecutors will try to paint the former governor as a flight risk. Defense attorneys will stress the implausibility of fleeing in such a controlled setting, what with NBC converting a Central American nation into a giant, canopied TV studio. Jetting off would also mean abandoning his family, and our former governor is nothing if not a family man.
In considering the motion to amend the bond, the presiding judge will weigh a number of factors, some favoring Blagojevich, some not.
Supporting the governor's motion is his otherwise clean criminal record. Blagojevich has never fled from justice, and until his recent run-in with federal racketeering law, had never encountered the cold steel grip of a handcuff.
The governor's citizenship also weighs in his favor. Courts regularly deny pre-trial release for non-citizens. This is particularly common when a defendant faces deportation - Blagojevich unfortunately does not - and when a party holds valuable assets oversees - also improbable in Blago's case, if we're to take anything from his pitiful efforts to supplement his salary.
On the other side of the scale is the high probability of a conviction and a serious punishment, a factor courts consider in determining the likelihood of a defendant skipping bail. Without prejudging, we can conclude with some certainty that the government will prevail on at least one of its nineteen counts. Patrick Fitzgerald's mother didn't raise a fool. When a first-rate prosecutor like Fitzgerald spends two years building a criminal case, you better believe the facts will bear it out.
A lack of employment is another common indicator of flight risk. With this factor, the law presumes a salaried defendant is a stationary one. This cuts both ways for Blago, who, although shamed and unemployable, has collected some lucrative appearance fees on his way down from grace. In the process, Blago has cultivated a bizarre self-caricature in the media, a can't-quite-turn-away persona that's brought him out of political purgatory and onto the talk-show circuit. What's left for our beleaguered governor, a savvy defense lawyer might ask, but reality TV?
Reasonable judges may disagree about the proper scope of Blago's release conditions. But flight risk or not, Blago seems to be having a bit too much fun riding the waves of this scandal, and there is something unsettling about letting his bizarre road show go on. That's not to say I wouldn't watch. Maybe the judge will feel the same way.
-
Sam Singer is the Beachwood's legal correspondent. He welcomes your comments.
-
Previously by Sam Singer:
* Is TARP legal? Court to decide on laugh test.
* Taking Government Out Of The Marriage Business. Separating church and state.
* Chicago's Disorderly Conduct. Dissent allowed even in Daleyland
* Why Google Will Win. Newspapers are on the wrong side of the digital revolution.
Posted by Beachwood Reporter at 6:55 AM | Permalink
Cab #5364
Date: 4/11/09
From: Roscoe Village
To: West Loop
The Cab: Clean, open and unguarded in that burglar-shield-free way that increasingly seems like some bold political statement. Radio set to down-demographed rock station playing an ear-bleeding song by Pink when the ride commenced. No, the other ear-bleeding song by Pink. No, no, that other one. Whatever. It's not going to matter in a minute or two.

The Driver: Enjoy him while you can, because he's moving back to Bosnia. What he's going to miss here, can you tell him? Working 80, 90 hours a week? Pay this, pay that? No thank you. He have crazy ride sometimes, you know? Go from O'Hare to Milwaukee airport. He think she just means Milwaukee Street and then she say Milwaukee, Wisconsin, and he tell her, "lady, Wisconsin and Milwaukee don't go together." So funny. She want to sit up front, but he tell her "No thank you." Maybe go an hour, find out she psycho, you know? Say "You have nice color eyes," yeah, which one? Left eye or right eye, you know? Crazy! She left her credit card. Oh man. Crazy. Another time, pick up at O'Hare and guy say he wants to go Aurora. No problem, 25 miles, it's OK. He don't know where is hotel, Korean guy, English is not so good, Driver #5364 say, "Give me phone number I can call." Phone number starting 815. 815? 847, 630, this suburban number. 815? He go East Peoria. Driver tell him, "Brother, you got to take a train," but he say, no, no, no, he want to go. Seven hours. Guy just sleep, Driver smoking whole time. Crazy. Driver doesn't care, he's flying vacation in Europe next day. Does reviewer have boyfriend? Husband? Kids? What she waiting for? Got to have two, at least two, three. Ask reviewer's mother. Ask her father. He tell you. Enjoy your night, enjoy, Driver will be back in Bosnia soon. Whole time he talking to you, half his heart in Bosnia. Good night.
The Driving: No idea.
Overall rating: 4.5 extended arms
- Natasha Julius
*
There are more than 6,000 cabs in the city of Chicago. We intend to review every one of them.

Posted by Natasha Julius at 6:33 AM | Permalink
April 15, 2009
The [Wednesday] Papers
I've been saving up some education stories - most of them culled from the work of Alexander Russo's This Week In Education - and with Arne Duncan in town, now is as good a time as any to unleash them. Then we'll get to today's news and the 411 on this Friday's party at the Beachwood.
First:
"During a visit home Tuesday, Education Secretary Arne Duncan warned his home state of Illinois is at risk of losing its shot at a new pot of federal money if it fails to show the political will to fundamentally shake up the way schools are funded and operated," the Tribune reports.
I'm not saying it's a bad thing, but I wonder if the same story is appearing in every state Duncan travels to. To wit:
"Nevada At Risk Of Losing Stimulus Funds."
Every state is at risk of losing stimulus funds if they don't play by the rules the Obama administration has set up. And again, that's not necessarily a bad thing.
But . . . how did those rules get written, who do they benefit, and what about those pesky loopholes?
"Loopholes No Surprise To Duncan, Congress," Russo wrote earlier this month in a response to a naive New York Times editorial.
"The stimulus loopholes are all there because Congress wrote them that way - to address members' concerns, to appease industry lobbying - and the Obama administration went along.
"Duncan et al shouldn't get to pretend that they weren't there when the stimulus was being put together, just like Treasury couldn't pretend it didn't know about the AIG bonuses."
Anyway, moving on.
* "Once again, Chicago public schools are not even among the five finalists for the annual Broad Foundation prize for urban school districts. Same as it ever was. Why should you care? The guy who didn't race Chicago to the top of the Broad finals - but who was hyped as a big education leader - is now your (our?) Secretary of Education, influencing schools everywhere," Russo writes.
* "Most of the incoming freshman at Robeson High School in Chicago's Englewood neighborhood read below grade level. So resources are directed toward those struggling students, and less attention is given to the motivated ones like freshman Sarah Vance. These honors students get high grades but the curriculum doesn't adequately prepare them for college. Some do make it but others either get discouraged or are doomed for failure," Natalie Moore of WBEZ reports.
* "Education Chief Urges Mayoral Control Of Schools," AP reports. I tend to agree.
* Via Russo I learned about this New York Times blog. The Times has some of the best blogs going; they seem to get that the blog form and online journalism begs not just for different business models but but different content models as well.
* "We recommend Diane Ravitch's op-ed column in Friday's New York Times. 'Mayor Bloomberg's Crib Sheet,' the tangy headline said,' Bob Somerby wrote over the weekend at the Daily Howler.
"Challenging comments by Ed Sec Arne Duncan, Ravitch pens a major buzz-kill about alleged progress in New York City under Mayor Bloomberg."
Catching up with:
* "Arne's Chicago Plans Fall Apart (A Little)."
* "Ironic that Duncan would call for a longer school day when he did little to nothing to extend the day and year in Chicago, which are among the shortest in the nation among urban schools," Russo notes elsewhere.
* The standard education script, as recently typed by David Broder and taken apart by Somerby.
Somebody Somebody Sent
"A guy knows a guy who knows a guy," John Kass writes today. "And all we get is speeches."
Online Ethics
The Sun-Times apologies to readers today for failing to check the veracity of a signed letter to the editor from a woman whose name was apparently forged, but fails to explain why that same letter would have been perfectly acceptable as an anonymous, pseudononymous or forged comment.
Odds & Ends
* Irma Thomas, Napalm Death & Neko Case. Time is on their side. In RockNotes.
* Nick Swisher, Alfonso Soriano & Alexei Ramirez. Hot and not. In Fantasy Fix.
* Illinois Housing Out of Reach. Wages not keeping pace.
* Five political myths our pols like to repeat.
* Luck of the Irish Parade. Half of the charges have been dropped because the cops who made the arrests didn't show up in court.
* Mayor Muntz. Twenty years under Daley.
Beachwood Party
We'll be doing a little celebrating this Friday at the Beachwood Inn to honor everyone involved in the award won this week by Chicago Talks and The Beachwood Reporter with generous assistance from the Better Government Association, which deserves full credit as an equal partner.
We'll have some door prizes, snacks and Bob behind the bar. Official starting time is 7:30 p.m., but plenty o' folks will be there sooner and plenty more much, much later. Everyone is invited.
The Beachwood Tip Line: All about Bob.
Posted by Beachwood Reporter at 9:53 AM | Permalink
Fantasy Fix: The Early Waiver Wire
By Dan O'Shea
Slow and steady may win the race, but some early picks from the waiver wire don't hurt either.
Baseball is full of slow starters, otherwise solid or even great players who year after year don't really get going until June or July. It's up to a fantasy baseball manager to recognize that reality and to factor that into the decisions you make not only during your draft, but as the season progresses.
Roy Oswalt is just one example of a slow starter. I don't believe I have ever once drafted Roy Oswalt, but more often than not, I have traded for him before the second half begins. Why? Because over the span of his career, he is 65-24 from July 1 onward, but only 54-42 before then. It doesn't sound like that remarkable of a difference, but further consider his career record from Aug. 1 onward: 52-14. Three of his six career shut-outs have come in September alone. That's when league titles, fantasy and otherwise, are won and lost.
This year Oswalt is starting typically slowly (0-2, 6.23 ERA, 6 Ks), albeit for a Houston Astros team that had a horrible spring. But, if you're in a pitching bind already and just want to trade for someone who will be close to a sure thing come the second half, Oswalt is the best option outside of Johan Santana (and good luck trying to pry Santana away from his current owner). Likewise, if you already have Oswalt, don't part with him too quickly, or at least be sure you get full value.
Meanwhile, here's a few hot pick-ups who probably aren't owned if you've got a free roster spot and want to try some new blood:
* Nick Swisher, 1B/OF: Yes, that Nick Swisher, the same one who hit .219 for the White Sox last year. This year with the Yankees he's already pounded 4 HRs and 11 RBIs in his first week or so of action.
* Jason Bartlett, SS: He was one of my sleeper picks this year, and is making me look good so far, with a .444 average, 2 HRs, 3 RBIs and 2 SBs.
* Nyjer Morgan, OF: He's got 7 RBIs and 3 SBs in the first week, hitting well enough to continue holding down a starting spot, and if that continues, he could steal 50+ bases.
And now for a few stops along the expert wire:
* Yahoo! Weekly Rundown suggests Florida catcher and Moneyball star John Baker could be a hidden treasure. Catcher certainly is a difficult position if your catcher's last name doesn't start with "M" (for McCann, Martin, Martinez and Mauer), but Baker needs to get more playing time for the hot-starting Marlins before we buy in.
* The Wall Street Journal has been getting in on the fantasy sports game lately - maybe they are as tired of corporate finance hijinks as everyone else. Some of their analysis is pretty astute though, deep in this column, they suggest that Jason Motte, the chic sleeper pick at relief pitcher, will continue closing games for the St. Louis Cardinals after his Opening Day blown save.
Cards manager Tony LaRussa is a bullpen juggler indeed, but so far, he hasn't let Motte near a save situation since his opening blunder. Meanwhile, Ryan Franklin and Kyle McClellan both have come up with saves for the hot Cards, and Chris Perez, who is rehabbing an injury in the minors, could also work his way into the mix. It doesn't look like LaRussa will settle on a full-time closer until he really has to, which means appearances, but not necessarily saves, for Motte.
* The Sporting News has the story on the multi-talented Brandon Inge, C/3B/OF, who is off to a stellar start, second in the league in home runs with four. Inge is a couple years removed from his best seasons, and may not be a great long-term bet, though he reportedly has been using a new batting stance this year. In any case, his unique multi-position capability can come in handy while he's still hot at the plate.
* The Sporting News also notes that Washington Nationals OF Lastings Milledge has booked a ticket for the minors just seven games into the season as the Nats' leadoff man. Granted, he has done less than nothing so far for a team that hasn't won yet; still, Milledge last year came close to his long-time promise as a extra-bases threat at the plate and top-drawer base stealer, and you may want to hang onto him for a while to see what happens. And check and see if Elijah Dukes is available in your league if you really feel the need to have an outfielder who plays for the Nats.
* ESPN's Eric Karabell has the low-down on a couple local stars, as he reports on Alfonso Soriano's great start and Alexei Ramirez's much less great start. Soriano has 4 HRs and 2 SBs, while Ozzie's "Cuban Missile" had 3 RBIs and not much else in his first week. Maybe he's just a slow starter.
-
Dan O'Shea's Fantasy Fix appears every Wednesday. Tips, comments, and suggestions are welcome. You can also read his about his split sports fan personality at SwingsBothWays, which isn't about what it sounds like It's about.
Posted by Beachwood Reporter at 8:02 AM | Permalink
Sexting In Vermont
By The Special Guests Publicity Service
SEXTING' MAY BE LEGALIZED IN VERMONT
Lawmakers in Vermont are considering legalizing "Sexting," the transmittal of graphic sexual images by way of cell phones and other electronic devices, for minors who wish to exploit themselves.
Disney High School Musical actress Vanessa Hudgens is still trying to live down the scandal of her nude pictures ending up online, when they were meant for her boyfriend.
Teenagers under current law could be prosecuted as sex offenders for sending sexual images of themselves - even if it the exchange was consensual. A state House committee is scheduled to hear additional testimony on sexting later in the week.
So, what's the big deal if a "fringe 1%" of our population engages in such activity?
Sad to say the numbers are far higher than 1%. In fact, a recent poll shows that a whopping 18 percent of female students nationwide say they've participated in sexting. (See article below.)
Conducting Talk Show interviews on this touchy topic are your choice of either of two guests: Morality in Media President Robert Peters, or Ms. Dallas Jessup, a 17-year-old teen activist and creator of the film, Just Yell Fire, which teaches young women how to fight back against sexual assault and recently hit the 1,000,000 download mark in the month of April that is also Sexual Assault Awareness Month. Dallas has been featured on the Today Show and Good Morning America.
Interview guests: Robert Peters in Eastern Time and Dallas Jessup in Pacific Time
ABOUT YOUR EXPERT GUEST, DALLAS JESSUP
InTouch Weekly calls 17-year-old Dallas Jessup a SuperTeen, People magazine says she delivers Big Results, and USA Today covered her 2008 induction into the Hall of Fame for Caring Americans in Washington, DC.
The black belt martial artist and CNN Hero has been featured on ABC News, the Today Show, Good Morning America and in scores of other media outlets. She's an honor student and the youngest senior at Portland's all-girls St. Mary's Academy. Ms. Jessup plans to attend Vanderbilt University in the fall. Dallas is the Founder and Spokesperson of the nonprofit group, Just Yell Fire that has outreaches in 41 countries.
Quite a fundraiser, Dallas raised over $500,000 in cash and services to produce her film that teaches girls no-rules self defense to get away from even the most frightening situations. Dallas has traveled throughout the US and India speaking at conferences, schools and Universities, training teachers and students, and raising awareness to audiences of 50 to 2,500 attendees.
ABOUT ROBERT PETERS
Robert Peter is President of Morality in Media. He has been a guest on many television programs including three times on Larry King. He has been a diligent warrior in the fight against indecency for over two decades.
Headquartered in New York City, Morality In Media (MIM) works through constitutional means to curb traffic in illegal obscenity. MIM operates the www.obscenitycrimes.org website, where citizens can report possible violations of federal Internet obscenity laws.
Established in New York City in 1962 to combat pornography, Morality In Media works to inform citizens and public officials about the harms of pornography and about what they can do through law to protect their communities and children. MIM also works to maintain standards of decency on TV and in other media. Contributions are tax-exempt.
THE FOLLOWING ARTICLE MAY BE HELPFUL WITH SHOW PREP:
WCBSTV.com/ Apr 14, 2009
Vermont Lawmakers Look To Legalize Teen "Sexting": Under Current Law, Teens Who Text Message Explicit Photos Could Be Prosecuted As Sex Offenders
Text messaging graphic pictures of yourself could soon be legal for teens in Vermont.
Lawmakers there are considering a bill that would make it legal for teenagers 18 and under to exchange explicit photos and videos of themselves - an act that's come to be known by teens as "sexting."
Under the current law, teenagers could be prosecuted as sex offenders if they get caught sending graphic sexual images of themselves, even if it was consensual.
A state House committee will hear more testimony on it later this week.
In a recent study, 18 percent of female students nationwide say they've tried sexting.
New York City student Stefanie Garcia is only in high school, and says sexting happens all the time.
"Girls in underwear, guys completely naked, muscle pictures, stuff like that," Garcia told CBS 2.
Actress Vanessa Hudgens is still trying to live down the scandal of her nude pictures ending up on-line, when they were meant for her boyfriend.
"It'll get there in like 30 seconds. The world can know about anything," high school senior Juli Ssacontreras said.
Ssacontreras says sexting is like paparazzi for teenagers and it's not just nude pictures that are being sent.
"People using drugs, of people being drunk, maybe doing some other illegal activities," she said.
Karen Salmansohn is an expert on talking with teenagers about smart choices. She writes books to empower girls, and says parents need to talk to their kids about the dangers of sexting - using their language.
"Don't talk to them in language saying this is right this is wrong. That's not going to get to a kid," Salmansohn said.
"You have to talk them, you know what you think is cool isn't so cool. You have to use the language of cool because that's why they're doing it."
Tell them that once that embarrassing pictures goes out, there's no way to get it off the Internet, and could affect their college and future job opportunities when recruiters search the Web. They're also up for grabs for sexual predators. By law, sexually explicit pictures of anyone under 18 are considered child pornography.
The head of wiredsafety.org, says minors can be charged with child pornography, so parents need to call police if an explicit picture of your child is on the Internet. If you don't get action, contact your attorney general's office.

Posted by Beachwood Reporter at 5:44 AM | Permalink
RockNotes: Irma Thomas, Neko Case & Napalm Death
By Steve Rhodes
1. I find the New Yorker's weekly listings of bands playing shows in New York to be a pretty consistent source of interesting rock info. Here are two items in the current mag that caught my eye:
"Irma Thomas wasn't the first artist to record 'Time Is On My Side.' The trombonist Kai Windig recorded Jerry Ragovoy's tune in 1963. Thomas covered it less than a year later, and that's the version the Rolling Stones heard and then turned into their first Top Ten single in the States."
I did not know that.
Here's the Windig version:
-
Here's the Thomas version:
-
2. "The British metal gods Napalm Death return to New York armed with 'Time Waits for No Slave,' a stunning new installment in their exhilarating musical ouevre. Founded in 1982 in Birmingham, England (Black Sabbath's home town), these metal pioneers started their career in the anarchist-punk movement before inventing grindcore, a metal subgenre that merged elements of hardcore and metal."
Oh hell, I'm gonna reprint the rest of it. Let 'em sue me, it'd be worth it.
"Napalm Death's innovative style, political lyrics, and exquisite musicianship have garnered them wide appeal, with fans ranging from the local avant-gardist John Zorn to the late British d.j. John Peel. The new album features their trademark style of short, furious songs, impossibly fast drum patterns, and growling, melodyless vocals in all its glory."
Here's "Napalm Death & The History of Grindcore":
-
3. And . . . here's an excerpt from Chicago expatriate Neko Case's April 11 show at the Berklee Performance Center, which was followed by two nights at the Nokia Theatre Times Square.
-
And so as not to leave you hanging like that, here's a cut from her new record, Middle Cyclone.
-
From Avril Lavigne and Kid Rock to the Replacements and Radiohead, we've got the best RockNotes around. Comments and contributions welcome.
Posted by Beachwood Reporter at 5:30 AM | Permalink
Out Of Reach: Illinois Housing
By Housing Action Illinois
Housing Wage is $17.17 for Two-Bedroom Apartment
Chicago - According to a report released Tuesday, the Housing Wage for the state of Illinois is $17.17 for a two-bedroom apartment, while the average wage a renter in Illinois earns is $15.33.
The Housing Wage is the hourly wage a family must earn working 40 hours a week, 52 weeks a year to afford a modest two-bedroom apartment renting for $893 - the average rent in Illinois. The Housing Wage in Illinois has increased 32.5% since 2000.
The report, Out of Reach 2009, was jointly released by the National Low Income Housing Coalition (NLIHC), a Washington, DC-based housing advocacy group, and Housing Action Illinois.
Federal guidelines state that no one should spend more than 30% of their income on housing, including rent or mortgage payments, utilities, property taxes and insurance.
"The increase in the housing wage compared to a year ago suggests that the foreclosure crisis and the economic slowdown have actually driven up rental costs overall as competition for affordable rental units increases as fewer people are buying homes and people who lost their homes to foreclosure have reentered the rental market," said Mimi Chedid, Policy Coordinator for Housing Action Illinois.
The housing wage for Illinois in 2008 was $16.23.
In Illinois, a minimum wage worker earns an hourly wage of $7.75. In order to afford market-rate rent for a two-bedroom apartment in Illinois, a minimum wage earner must work 89 hours per week, 52 weeks per year. Or a household must have 2.2 minimum wage earners working 40 hours per week year-round in order to afford a two-bedroom apartment.
In Illinois, among metropolitan and non-metropolitan areas, the lowest Housing Wage for a two-bedroom apartment is $10.50 in the Bond County metropolitan area. The highest housing wage for a two-bedroom apartment is $19.31 in the Chicago metropolitan area.
An estimated 49% of renters in the Illinois area do not earn enough income to afford a two-bedroom unit at the Fair Market Rent.
Housing Action Illinois' mission is to increase and preserve the supply of decent, affordable, and accessible housing in Illinois for low-and moderate-income households through advocacy, public education, and technical assistance to nonprofits.
Data for every state, metropolitan area and county in the country is available online, at www.nlihc.org/oor.
Posted by Beachwood Reporter at 12:49 AM | Permalink
April 14, 2009
The [Tuesday] Papers
By Steve Rhodes
Just a brief word about the award we shared on Monday. I don't know if he knows this, but the idea for the project actually came from Mick Dumke of the Reader. He had written a couple of posts about city council committee meetings without quorums that caught my attention. I asked Jay Stewart of the Better Government Association if this meant that a whole slew of city ordinances could be declared invalid. Jay had been thinking about this issue as well, it turned out, and the project was born. We went to Suzanne McBride of Columbia College with our idea because the year before we teamed with her and her class to produce an award-winning investigation. Now we consider it an annual thing.
After setting up the parameters of the project, Suzanne oversaw the reporting and edited the package. At that point all I had to do was push the publish button.
Thanks to everyone - especially those poor Columbia students we sent to as many committee meetings as we could to do the dreary work of recording who was there and what happened. Investigative reporting is more drudgery than romance, that's for sure.
*
But will anything come of our investigation? Only if other folks bother to take up the cause. I mean, don't you think council committees ought to have quorums in order to take action? Isn't that sort of fundamental to the democratic process? And don't you think minutes of council committee meetings ought to be kept - including the testimony of those who appear before them? Is that really too much to ask?
*
As far as I know, no other media outlets picked up our story. That is not unusual in Chicago, but it's also a reason why online journalism is so important - and why so many oldheads are wrong about what constitutes "stealing" content.
As I've recalled before, John Conroy once said at a panel that I moderated that he watched in dismay as his reports over the years about Jon Burge and torture in the Chicago police department went ignored by the mainstream media. And to this day, the papers still often refer to "published reports" instead of actually crediting a story to the competition.
It's not only childish, but in the case of stories like those Conroy was reporting, it's incredibly irresponsible.
In the world of online journalism, linking to stories others do only increases the power of those stories - and magnifies their importance. A lot more pressure would have fallen on the police department - and City Hall - had Conroy's stories been picked up by the rest of the media or, in today's world, linked to and commented upon.
It's only a good thing to get your stories out there. It's a false sense of competition to think otherwise. After all, was the Tribune really sad when the Sun-Times broke the Hired Truck scandal? Did the Trib wish it didn't happen? It's proper to be mad at yourselves for not getting the story first, but ultimately the name of the game is public service, and when the competition performs an act of public service, they should be cheered.
The Internet increases the value of such stories. Links increase the readership of such stories. How that can be a bad thing is beyond me.
*
It has never served readers of the Tribune or the Sun-Times to not know what the other paper was reporting. Why keep citizens in the dark? That's the beauty of aggregation. Citizens deserve to know.
And this goes for local TV as well. I'm a Dane Placko fan, and he's done some great investigative reporting, particularly into Cook County, over the last couple of years that I link to as much as I can. But I rarely see those reports picked up by the newspapers. Why?
And what about the fine work other TV stations still manage to do when they aren't covering random crimes, parades and snowfalls?
Collecting the news into central sources is something newspapers ought to do themselves - and in a sense I guess that's the idea behind Chicago Breaking News (and certainly NBCChicago).
In fact, newspapers ought to be blogging about what's coming out of their own newsrooms - and everyone else's. There's a saying in business: if you don't cannibalize yourself, someone else will.
*
Maybe if AP had invented the Huffington Post they wouldn't be so mad. After all, the AP had at its disposal not only its own stories but those of its member papers . . .
*
So I have to take issue once again with the estimable David Carr of the New York Times.
"The taking of one company's content and selling ads against it for the benefit of the other company is simply not fair," Carr wrote on Monday.
Poppycock.
As I've written before, newspapers sell ads against content created by others all the time, be it Oprah, the Cubs or American Idol. Not only is it mutually beneficial, but it's the responsibility of a news organization insofar as cultural criticism - including that of the media - is warranted.
I've heard someone else say that maybe Google should demand a slice of revenue for every reader they send a newspaper's way. Newspapers like the Tribune have literally millions more readers now because of their online product than they ever had before. Surely Google and the blogosphere accounts for at least a slice of that.
(Carr notes that Google CEO Eric Schmidt reminded newspaper publishers recently that "every producer of content can opt out of their search with a single line of simple code." None, as far as I can tell, have.)
(I also wonder when newspapers will offer to pay Facebook and Twitter for free use of their distribution services . . . )
If I was the head of a newspaper company, I would stop fighting Google and the blogosphere and instead call up Schmidt and ask for his help, a partnership, a joint project . . . whatever it took.
And then, for godsakes, put the ad sales staffs and newsrooms through re-education camps - and require continuing education courses.
It's a different world - and a more beautiful one for journalism, I assure you.
The Future Is Now
The Chicago Journalism Town Hall was one big bummer. This will be a party.
Warp Speed, Chewie!
Cab #5621.
Chief Jody
Jody Weis is adding another 50 officers to the Mobile Strike Force, which used to be known as the Special Operations Section until it became so scandalized it was shut down. Now it's been resurrected under a new name, and trouble is sure to follow.
Capping ComEd
Mike Madigan to the rescue?
72 Majestic Hours
Three-day gambling binge is a little funny, but only a little.
The Beachwood Tip Line: Protecting and serving.

Posted by Beachwood Reporter at 10:14 AM | Permalink
Cab #5621
Date: 4/12/09
From: West Loop
To: Roscoe Village
The Cab: Heavily fortified with burglar shield opened just enough to accommodate winding plastic air conditioning tube. It's a fine line indeed between security and comfort.
The Driver: A bit hard to see through all the shielding and notices of passenger rights and licensure. Mark him as "present."
The Driving: Holy cats, it's the Ashland-Bahn! It's like Grand Theft Auto up in here! Hold onto your hats, hold onto your children . . . hold onto whatever you hold dear, because this Millennium Falcon's hitting Warp Speed, Chewie! Amazingly no red lights were run, although it's entirely possible they were out-run.
Overall rating: 3 extended arms, one of which blew off by the Hollywood Diner.
- Natasha Julius
*
There are more than 6,000 cabs in the city of Chicago. We intend to review every one of them.

Posted by Natasha Julius at 6:31 AM | Permalink
April 13, 2009
The [Monday] Papers
By Steve Rhodes
BREAKING 12:32 P.M.: We're very pleased to report that a joint investigation by Chicago Talks and The Beachwood Reporter has won the Society of Professional Journalism's 2008 national award for online investigative reporting by an independent media outlet. The investigation found that the committees of Chicago's City Council routinely acted on measures without a quorum, without a record of testimony by those appearing before the committees, and even without records of attendance by city councilmen themselves. This project could not have been possible without the generous assistance of Jay Stewart and the Better Government Association. I'll have a little bit more tomorrow.
-
The [Monday] Papers
Is every major Chicago team playoff-bound?
Is everything we thought we knew about the Cubs wrong?
Are the White Sox good, bad or ugly?
-
And have we already seen the play of the year?
-
New Game In Town
It's not quite Beachwood Sports, but ESPNChicago.com debuted today.
Beat Sweetener
"Politico.com reports that AOL's new site PoliticsDaily.com will include lots of veteran journalists and will feature education coverage from Linda Kulman, who has done work for NPR and wrote for US News & World Report" Alexander Russo reports.
Lynn Sweet will also write for PoliticsDaily in addition to her Sun-Times gig.
The Future Is Now
Our Man In Chicago announces the Chicago Media Future Conference.
Duncan Fever
Russo added:
"Crossed fingers that Kulman will dodge the 'Duncan fever' that seems to have affected much of the education beat, and see through the various education types who will - starting now - try to praise and manipulate her to get the coverage they want."
Junior G-Man
The Jesse Jackson Junior saga may ultimately teach us the difference between quid pro quo and pro.
Paying For Propaganda
The CHA has hired Marilyn Katz for $1.1 million to "expand the public understanding" of the failing Plan for Transformation. By "expand" they mean "use the public's own money to persuade them the plan isn't a failure."
I wonder if Katz would argue the other side for $1.2 million.
Olympic Shuffle
* The Olympic TIF that's not an Olympic TIF.
Dream State
Was that Amy Sedaris riding a bike through Humboldt Park?
Turkey Dinner
I wonder if Dennis Hastert would lobby for Armenia for a dollar more than Turkey is paying him.
Prairie Parkway
Funny how the Hastert Highway doesn't seem to be needed anymore.
16.2%
That's the graduation rate at Chicago State University (D-Emil Jones).
Not Like Mike
The editorial boards made a big deal out of the fact that Mike Quigley was not the bosses choice to replace Rahm Emanuel in Congress, but the bosses got their way replacing Quigley on the Cook County board.
The real question is: will the editorial boards and pundits ever endorse toppling the bosses? After all, that means Richard M. Daley first and foremost.
Tax Talk
Experiments show that folks who sign their name at the top of their tax forms and then proceed to fill them out cheat less than when they fill them out and then sign at the bottom, according to an author I saw interviewed over the weekend.
*
"As it turns out, the most recent Internal Revenue statistics estimate that about 86 percent of taxes owed are collected," the New York Times reports.
Dead Date
Apparently the consensus is that the Dead peaked on May 8, 1977.
Service Fee
The Tribune editorial page again this weekend argued that privatizing parking meters and Midway Airport represented "sounds ways for City Hall to raise money and focus on essential government services."
I'm still confused about what constitutes essential government services. How is managing an airport governed by city, state and federal laws not an essential government service? How is regulating the public roadways not an essential government service? And compared to what, inspecting porches and hosting the Olympics? Subsidizing stadiums and wealthy corporations? Someone please help me here.
The Peoples Social Secretary
Desiree Rogers rules!
I mean, when she was making $1.8 million in the first half of 2008 alone as CEO of Peoples Gas, my gas came almost every day!
She probably got that job after majoring in natural gas delivery! I'm sure she was a total energy expert!
Plus, fashionista much?
She's even worn trendy black nail polish to White House events! How rad is that?
Maybe she'll run ComEd next.
Mac World
Apple chooses Clybourn Corridor for new site.
Mob Mole
U.S. Marshal John Ambrose goes on trial today.
*
Don't blame me for the ridiculous auto-generated links.
Gus Van Sant
"Paranoid Park and Milk, his two most recent films, appear disparate in cinematic narrative method but are linked through their subtle sense of danger and transcendence," our very own Roderick Heath writes at Ferdy On Films.
Frozen Four
Is there any sporting event as consistently exciting as the NCAA hockey championship? Boston University was down 3-1 with a minute left in regulation time.
-
The Beachwood Tip Line: Burn after reading.

Posted by Beachwood Reporter at 10:48 AM | Permalink
SportsMonday: Chicago's Alright
By Jim Coffman

The teams are alright.

The local squads swept the weekend, going 7-0. Can't you just hear good old Mel Allen (the longtime, velvet-voiced host of This Week in Baseball) saying "How 'bout that?"

And Chicago didn't just win on field, floor and ice, it dominated . . . starting with . . . the Blackhawks. They caught a huge break with a dubious penalty shot call with less than 30 seconds remaining against the Red Wings in Saturday's opener of a two-game, two-day, regular season-ending series with the Red Wings. And Dustin Byfuglien took advantage, breaking a 2-2 tie. An empty-netter made the final 4-2.

Then on Sunday, Byfuglien led the way again, doing his best Marty Havlat impersonation as he controlled the puck deep into the zone on the right side, behind the net, back out toward the blue line and into the high slot before sliding a perfect pass to a pinching Brent Seabrook. Seabrook then slipped another perfect pass into the middle, where Andrew Ladd one-timed it into the net to give the Blackhawks an early lead. They cruised from there, eventually winning 3-0 and taking plenty of momentum into Thursday's playoff opener. That's right, Thursday! At 7:30 at the UC against Calgary! Make your plans now!

Nikolai Khabibulin made 37 saves for the shutout and he could not possibly be better primed for the playoffs. Coach Joel Quenneville made the decision with about a dozen games left in the regular season to ride Khabibulin (after he and Cristobal Huet had alternated between the pipes for much of the season). The veteran netminder started about 10 of those games and it was clear in the final couple weeks that he has recaptured the magic he has displayed before during long runs of post-season success. Detroit (and the Hawks for that matter) didn't officially have anything to play for over the weekend (both teams had already clinched their playoff positioning). Still, those were many of Detriot's finest peppering the Hawk goal with shots on Sunday and Khabibulin was the Bulin Wall.

.500!
The Bulls followed their recent script during a Saturday victory over the Charlotte Bobcats, who had been knocked out of playoff contention (ensuring that the Bulls would qualify) with their previous loss. In so doing they pulled themselves up to 40-40, revisiting the good old .500 mark for the first time since before Thanksgiving.

Very little defense was played as the teams went back and forth through the first three-plus quarters. Actually, the Bobcats stretched out a lead with some legs five-plus minutes after halftime. But as has been their MO of late, especially at home, the Bulls cranked up the offense down the stretch and pulled out a both-teams-over-100 scorefest win.

Ben Gordon almost always excels in those sorts of games and sure enough he scored 39 on Saturday. The one drawback with Gordon is you always have to hope he's hitting three's (and he was 7-of-12 from beyond the arc against the Bobcats), because his foe so often drops in two at the other end. But Gordon combined with John Salmons (a couple huge late trifectas on his way to 19 points) to overwhelm Charlotte.

The Bulls not only have a shot at clinching at least the seventh seed in the Eastern Conference playoffs against Detroit tonight, they also could put themselves a half-game in front of Philly in the race for No. 6. Philly lost its fifth in a row on Sunday to fall into a tie with the Bulls. Unless Chicago suddenly starts to dial up the defense, it is hard to imagine this squad winning a playoff series. But a match-up against banged up Orlando in particular would have some serious possibilities.

Sox Steady
Strong starting pitching can make it all better in a hurry. The White Sox struggled mightily in their first four games but then Bart Colon and Mark Buehrle took turns shutting down the Twinkies. Voila! Back to break-even after Ron Gardenhire's piranhas threatened to put the Sox in a deep hole with a blowout victory Friday that ran the South Siders' record to 1-3. So now the Sox take a little bit of momentum into the 10-game road swing that starts tonight. A little. Most importantly, all five starters have already pitched well with the season barely a week old.

Cubs Chatter
I'm glad the Cubs are 4-2 and I'm glad their record is so good with Alfonso Soriano in the leadoff spot the past several years, but I'm going to have to start rooting for a losing streak if Derrek Lee doesn't start hitting. It could not possibly be more obvious that the top of the lineup should read Ryan Theriot, Mike Fontenot and Soriano. But manager Lou won't make that kind of change unless the Cubs start losing.

Maybe Lee will get it going soon. He fought off a couple tough pitches and drove a deep fly to right to drive in a big insurance run in his last at-bat Sunday. Only Soriano and Theriot are really hitting so far for the Cubs and yet they were ninth- and 10th-inning rallies away from opening the season 6-0.

Such a smart move by Piniella to go with Reed Johnson as a replacement for Milt Bradley after Bradley strained his groin early on Sunday. The manager went with defense first and sure enough Johnson rewarded him with perhaps the play of the season so far in the majors when he scaled the wall, reached over the top and brought back Prince Fielder's bid for a game-tying grand slam.

All this winning and Jay Cutler too . . our Cup runneth way over.

-

Jim Coffman brings you the city's best weekend sports roundup every Monday. He awaits your comments.


Posted by Beachwood Reporter at 9:19 AM | Permalink
The Cub Factor
By Marty Gangler
Okay. It's been a week and although that is not much of a sample size there may be a few things I have to re-think. And, well, it's time for the first week knee-jerk reaction. It's really all the first week is good for. With this in mind a few things don't make as much sense as I thought they did. For one, Alfonso Soriano seems to be doing fine in the leadoff role. And Derrek Lee does look like he sucks now. And Kosuke Fukudome can actually hit. So what does this all mean? It means that I was pretty wrong in my thinking on all of these counts. Yes, it's only been a week but maybe these things are actually true. Which makes me think of some other things I might be wrong about and should change my mind on - both Cub-related and otherwise. So with all of this in mind, we here at the Cub Factor now believe the following statements to be true:
* Ron Santo is really a tremendously talented broadcaster.
* I will sell my house next week.
* Wrigley Field is a shrine and should never be torn down.
* My straight job is very secure and I have nothing to worry about.
* The Cubs will really miss Kerry Wood.
* The White Sox truly do suck and I should hate them on principle.
* Our local government truly does have the little guy in mind.
* 2003 was completely Bartman's fault.
* Lee Harvey Oswald for sure acted alone.
* Lou Piniella is not going to throw a base this season.
-
Week in Review: The Cubs went 4-2, taking two of three from both the Astros and Brewers. You know, it just might be this easy all year long.
Week in Preview: The Cubs come home to open the year with a two-game set against the Rockies and four against the Cardinals. What's the point of a two-game "series"? Does that even qualify? Or is it just two "games"? I'm looking forward to the eventual one-game series - or, the nine-inning series.
The Second Basemen Report: Mike Fontenot started all six games this week at second base, hit the ball, and got some walks. Which he'll probably do all season. And if that happens, the trade that brought him over here will be called the Fontenot for Sosa trade instead of the other way around. You know, just like Jim Hendry drew it up.
In former second baseman news, Mark DeRosa is batting .091 for the Indians and Ronnie Cedeno is hitting .182 for the Mariners. They are missed.
The Zam Bomb: Big Z still remains apologetic but c'mon, it's not going to last. Give him one more start.


-
Endorsement No-Brainer: Milton Bradley for Ace bandages.
Lost In Translation: Doctorio Smoothy-san is Japanese for Reed Johnson is a bad-ass. Sensio Katchakaki is Japanese for you see that catch? Back-san watchio Kosuke is Japanese for watch your back, Kosuke.
Milton Bradley Game Of The Week: Trouble.
Sweet and Sour Lou:- 61% sweet, 39% sour. Lou is up only one point on the Sweet-O-Meter despite a week of winning baseball. This is due to way too many walks out of the pitching staff. And just like your real crazy drunk uncle, Lou doesn't like the word "walk" at all. He just bought a golf cart so he doesn't have to walk down and get the mail, you know, because he's got that long driveway. The golf cart also has a cooler on the back to keep the Falstaff frosty.
Don't Hassle the Hoff: Micah Hoffpauir went 1-for-3 for the week with 1 RBI. Derrek Lee is batting .080. If Lee hits into just one double-play this week at home listen for the Hoffpauir chants from the stands and look for the jerseys to start popping up.
Beachwood Sabermetrics: A complex algorithm performed by the The Cub Factor staff using all historical data made available by Major League Baseball has determined that the NL Central really is for the taking.
Over/Under: The number fans after back on the bandwagon this week after hopping off after last season's playoffs +/- 1.2 million.
Mount Lou: Moves to status yellow after bullpen turmoil makes the fire demons below the surface of Mount Lou begin to dance with joy. Which starts the anger lava on it's journey toward the surface. Villagers should still feel safe, for now, though.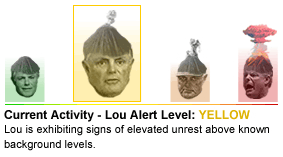 -
Posted by Beachwood Reporter at 8:59 AM | Permalink
The White Sox Report
By Phil Barnes
Not a bad ending to opening week, huh Sox fans? Despite a drubbing on Friday night, coming back on Saturday and Sunday with offensive onslaughts almost entirely negated the previous work-week struggles at the plate. Instead of accidentally letting myself foreshadow the meat of this report, let's just get right into it.
Let's take a look at the good, the bad and the ugly, White Sox opening-week style.
The Good
Starting Pitching
I confessed last week that I was most nervous about the Sox starting pitching. Even though everyone has only gotten one start (Buerhle two), nobody has put up a poor performance. And while Danks and Buerhle (Round II) were untouchable, and Floyd struck out nine, the biggest surprise has to be Bartolo Colon's performance on Saturday. Bart went six scoreless, allowing only three hits and really only got himself into trouble once. While it is only one start, it's a very good sign.
Second Base
This probably falls under "the impressed" more so than "the good," but Chris Getz and Brent Lillibridge both have shown glimpses of potential early on. Getz has gotten on base a decent amount of times and Lillibridge looks like a run-creator. There has not been an error at second either this year. Always a plus.
Comiskey II Improvements
A couple of awesome improvements to U.S. Cellular this year. Gate 5, the northern-most gate, has had a total makeover. A huge staircase can be accessed from the 100-level seating for a quick exit. Also, a few escalators have been put in that go down, so fans don't have to walk down three miles of ramps anymore to get out.
The other improvement comes on the right/center field scoreboard. A new fully-digital scoreboard gives viewers way more information than needed. The lineups in batting-order order have moved from the black-and-white board in left field to this one. Also the pitcher, his pitch count, the speed of his last pitch and what his dog's name is can all be seen somewhere around the outside. The main portion of the board shows out-of-town games with so much information it becomes almost too difficult to comprehend, but absolutely sick none the less.
The Bad
Centerfield
I am not sure what it is going to have to happen in order for this problem to be resolved, but the Brian Anderson era is coming to an end sooner than many hoped. And he is the better of the two options. DeWayne Wise is a strikeout machine. Neither is exceptionally athletically gifted either. Four years ago there was this wild rumor that Anderson was a better defensive outfielder than Aaron Rowand. If that is so, why does he almost get to everything, but never actually get to anything?
Mike MacDougal
The only thing that went wrong during Saturday's shutout win was that Mikey Mac looked average enough in mop-up duty to actually keep his job another week. Prior to Saturday's game, M&M had gotten just one batter out of the six he faced. One batter! There might be some beating of a dead horse going on here, but there cannot be a worse pitcher in baseball. There has to be something more appropriate in Triple-A. And Triple-A seems more appropriate for MacDougal.
2008 offense looks like it has returned
Greg Walker might have his work cut out for him this year. While the offense exploited a lot of opportunities they had this weekend, the Royals series looked very reminiscent of last year. It appears that they are going to live and die by the homer again, something that looks awesome when they do it well, but a game style that is utterly frustrating when the sticks aren't there.
The Ugly
Wilson Betemit at the plate
The organization knew they were getting a raw, multifaceted talent when they received Wilson Betemit in exchange for Nick Swisher (who is currently killing the ball). While I am not frustrated, his plate discipline really needs to improve or people are going to treat him like Delmon Young - they won't ever need to throw strikes because he'll swing anyway. Take one plate appearance against the Twins: He looked at a dead-red fastball for Strike 1. He swung at a ball in the dirt for Strike 2. And then he swung at a ball over his head for the K.
Joe Crede's return
While Air Supplies "All Out of Love" blaring out of the speakers before former third basemen Joe Crede's first at-bat in his return was pretty humorous, the standard Joe Crede-styled home run that promptly followed was not.

Girl sitting in front of me
I don't typically bash people for having fun, but this girl on the younger side of 30 was simply obnoxious. Clearly inebriated, she gave the fan sitting next to me a full-blown playoff scenario for the Blackhawks. She gave, in her eyes, all the necessary detail, taking roughly four minutes to explain. The only problem was as soon as she concluded, the man she was talking to politely says "I am sorry, but no, that's entirely incorrect." Which she was. So instead of being embarrassed, she stands up and starts dancing to the U2 song playing on the speakers. Only at the Cell.
-
Send your comments to Phil Barnes, who can also be found at Top Ten Chicago Sports.
Posted by Beachwood Reporter at 6:49 AM | Permalink
Chicagoetry: Dream Diary
DREAM DIARY
I was an extra
in the new Batman movie
along with Amy Sedaris,
and we were filming a scene
in the rain near Wayne Manor
(a Mock Tudor mansion in West
Humboldt Park, south of Fullerton)
featuring Benicio del Toro.
The Joker made an appearance
and the papparazzi turned out to be
his crew of henchmen
turning their cameras into guns.
Then there was a scene in which
the Joker, and older Hispanic man,
and his main henchmen -
including Benny made up as Mr. Hyde -
met around a table. Then, after the shoot,
we went to Benny's large, old Victorian
house near the scene location,
where he was living with
a couple of Hispanic dudes.
"You could live your whole life
on the West Side,"
Benny said. One dude was applying cocaine
from a small, wax paper packet to wounds
on the bald head of the other dude
who'd been beaten by police.
Something had gone wrong with their
inside coverage.
Then Benny took me up to the roof
and we got into his '60s convertible.
He drove us around the roof,
getting closer and closer
to the edge.
Finally, he drove us off the third story
onto the yard below.
I braced for my stomach to drop
but it didn't happen,
and we landed safely,
back-end first.
Then Amy was on her bike
getting ready to leave
and we made out.
I wanted to go back
to Wayne Manor so
I would remember
where it was . . .
-
J. J. Tindall is the Beachwood's poet-in-residence. He can reached at jjtindall@yahoo.com. Chicagoetry is an exclusive Beachwood collection-in-progress.
Posted by Beachwood Reporter at 5:34 AM | Permalink
April 11, 2009
The Weekend Desk Report
By Natasha Julius
On this holiday weekend, we'll stay on top of all the vital confectionary news that seems to have gripped the city.
Change Watch
Markets were somewhat indifferent this week to local retailers' attempts to clear out an embarrassing backlog. After all, it's not like they're going to cut production any time soon.

Six-Party Flops
It appears the complex network of powers coordinating efforts to restrain Iran's nuclear potential have, perhaps inevitably, faced humiliating defeat this week. Experts remain hopeful, however, saying the six-party system could work with a few minor tweaks:
1. British representatives should recruit pop sensation Lily Allen. After all, the singer has already successfully reinterpreted the ravings of another international pariah.
2. The US delegation must muzzle some its more prominent critics.
3. Could we get Annette Bening involved somehow?
TB-Jeebies
Local hospitals are working feverishly to track down and test anyone who had contact with a doctor who tested positive for tuberculosis. Chicago's chief medical officer confirmed anyone testing positive for the disease will be shuffled off to Stroger as quickly as possible.
Cost of Freedom
Finally this week, as we approach April 15, President Obama has spotted a "glimmer of hope" amid all the bleak economic news: When you're already poor it takes less time for the government to bleed you dry.

Posted by Natasha Julius at 8:34 AM | Permalink
April 10, 2009
The [Friday] Papers
By Steve Rhodes
1. This has been making the rounds, so maybe you've already seen it, but an example of the complete and total ignorance we're up against.
2. "ESPNChicago.com only has a counter and a promotional video up, but on Monday, the site will go live for the Chicago Cubs home opener," paid Content reports. "The sites will be aligned with the expanded ESPNRadio.com and will also have a mobile version as well. The site will be staffed by a mix of former Chicago Tribune and Chicago Sun Times sports reporters and columnists, as well as existing ESPN (NYSE: DIS) staffers. The Disney-owned sports publisher has been very aggressive lately about refining its web presence, including allowing for ad insertions for live college basketball videos streams last month. In January, ESPN.com completed a year-long overhaul of its website, with improved video and search functions."
*
Also:
"Orlando Sentinel sports editor moves to ESPN.com: Lynn Hoppes, who has been at Tribune's Orlando Sentinel for 17 years, becomes ESPN.com senior director of Page 2 and columnists. Hoppes writes: 'Someone on a website already has ripped me by saying I'm abandoning newspapers. What people fail to understand is that I got into this business because of journalism, not because of newspapers'."
3. Sun-Times marketing, advertising and broadcasting columnist Lewis Lazare writes today that he (though he always uses "we"; perhaps he has multiple personalities) would like to see the Chicago Symphony Orchestra record an Olympic anthem to accompany the city's bid for the 2016 Games.
"This could be used in so many ways to inspire Chicagoans, truly separate our city's bid from the rest of the pack and help ensure Chicago's Olympic dream comes true."
As I've written before, Lazare is vehemently against the bid in his private life, but you'd never know it from what he writes for the public.
4. This Week On Sound Opinions:
"Jim and Greg explore rock's literary side and talk about the best lyricists in pop music. Plus they review new records from rock vet Neil Young and Toronto indie band Metric."
5. Drugs and violence in the stables taint this year's trail to the Kentucky Derby, our man on the rail Thomas Chambers writes in this week's TrackNotes.
6. Organizing Charter Teachers, Chicago Style.
7. Motorola 90210.
9. "If the Bravo television network needs a new reality series, I've got a suggestion: At Home with the Ritas," writes Kristen McQueary.
"The theme song would be a heavy metal tune, perhaps some AC/DC, as Robert 'Bobby' Rita steps out of his car and smashes a cigarette into the pavement. He flings his arm around his live-in girlfriend. They join his mother, 76-year-old Rose Rita, in the family kitchen where she pretends to shoo away the camera with an oven mitt but really loves the attention.
"The reality show would revolve around Bobby Rita, Blue Island native. He's the local kingmaker: state representative, Calumet Township Democratic committeeman, Cook County Highway Department adviser and, for a few more weeks, a Calumet Township trustee (he didn't seek another term on the township board)."
10. "Daley Says CTA Fare Hikes Are A Last Resort."
Someone please FOIA the mayor's "last resort" file and see what else is in there.
11. "Four months and a couple of Freedom of Information Act requests later, we were given documentation (which we've posted along with the story) showing that a year ago ten firms submitted packets showcasing their financial and management 'qualifications' to lease the meters - but that only two of them followed through with bids a few months later," Mick Dumke writes at Clout City.
"Why? Did the city find the others 'unqualified'? Did the firms decide on their own not to proceed? And if so, was it because they decided they weren't interested after all or because they realized there was no point in trying?
"I called the half-dozen U.S. firms that didn't end up submitting bids. None got back to me.
"On Monday I also called the city's budget office and asked spokesperson Peter Scales. He said he'd have to find out from those in the know. Tuesday morning he told me he hoped to have answers by the end of the day. I've left a couple messages since and still haven't heard back.
"Maybe the answers are more complicated than I can imagine."
12. Premium M&Ms.
14. Chicago.
15. Caraoke, Chicago Auto Show
-
The Beachwood Tip Line: Okey dokey.
Posted by Beachwood Reporter at 11:10 AM | Permalink
TrackNotes: The Tainted Derby Trail
By Thomas Chambers
It's getting right at that time when you can, or think you can, start to draw some conclusions about the contenders for the 135th running of the Kentucky Derby May 2 at Churchill Downs.
But this year, a year in which the three-year-old class appears to be at least somewhat talented, and the Derby Preps very entertaining, there will also be two stories that portend more intense scrutiny and disdain for a game battered by the heartbreaking saga of Barbaro, the Big Brown steroids "scandal", and the breakdown of Eight Belles in this very race last year. They include a syringe full of "cough medicine" and alleged mistreatment of Thoroughbred horses by a fairly prominent horseman.
Both stories are far from over. Their impact will almost certainly be determined by how much mainstream media coverage they get, with the bulk of that burden falling on ESPN and NBC as they bring Derby Day festivities to the people who watch or experience horse racing on just one day a year.
In the first instance, the New York State Racing and Wagering Board is investigating trainer Jeff Mullins for allegedly shooting Air Power, an over-the-counter "cough medicine" made up of natural ingredients, including menthol, down the throat of Gato Go Win just before the Bay Shore Stakes, a race on the undercard of the Wood Memorial, held last Saturday at Aqueduct. Mullins also trains I Want Revenge, whose gutty performance later that day in the Wood will probably make him the betting favorite for the Derby itself.
When the deal went down, Gato Go Win was in the security barn, a detention area where horses are kept just before races so that these things don't happen. Mullins apparently nonchalantly came in and administered the substance and later said it was "an honest mistake" and that he didn't know he couldn't do that, adding that he has done the same with all of his horses. Apparently Air Power doesn't show up in testing because it is natural. An official saw him do it and Gato Go Win was scratched from the race.
Mullins is no stranger to this kind of controversy. He was caught a few years ago for elevated levels of carbon dioxide in one of his horses, probably administered through a "milkshake" containing baking soda. He seems to think it's just part of the game, and spits contempt on anyone who would bet on Thoroughbred races. Maybe his point is wise.
Horseplayers might now wonder how I Want Revenge improved by such leaps and bounds in the Gotham Stakes. It had been attributed to his switch from synthetic surfaces in California to the dirt of New York; now it's not so clear. The controversy is all over the racing press and blogosphere, with arguments ranging from "the system worked" to "who does Mullins think he's fooling?"
David Lanzman, owner of I Want Revenge who just recently sold half interest in the horse to IEAH Stables, says there are no plans to replace Mullins as trainer.
So my thoughts as a player must include: He must not have had the chance to administer the substance to I Want Revenge before the Wood and he still ran great, but even so, what other substances might he have had and what will Mullins try to do in Kentucky, where the rules are at least slightly different? Is this horse for real? I'm hoping the racing media ponders this before May 2, but I'm not holding my breath. Will we have another Dancer's Image?
The second issue is just plain animal cruelty. New York State Police and the Columbia-Greene Humane Society/SPCA seized the Center Brook Farm, owned by Thoroughbred owner and horseman Ernie Paragallo, who also owns Paraneck Stable. It followed closely revelations that a horse-rescue advocate found four horses in a kill pen and traced them back to Paragallo. Officials say at least 40 of the nearly 175 horses of all ages on the premises were in bad health and that all of the horses showed at least some signs of neglect. Charges are expected.
We see this all too often, granted, but Paragallo is half owner of Unbridled's Song, one of the most prominent and successful sires in racing today. Unbridled's Song commands $125,000 per cover at stud (he is safe on the Taylor Made Stallions farm in Kentucky). Son of the late, great Unbridled, who won both the Kentucky Derby and Breeders Cup Classic at age 3 in 1990, this horse won the Breeders Cup Juvenile, Florida Derby and Wood Memorial and was second in the Fountain of Youth. He won more than $1.3 million racing. He is the sire of top 2009 Derby contenders Old Fashioned and Dunkirk, as well as legitimate Derby aspirants Silver City and Midshipman. He is also the sire of the ill-fated Eight Belles. Unbridled's Song and the game have been good to Paragallo.
Judging by the quotes, Paragallo, whose Cellar Dweller finished sixth in the very same Wood Memorial Saturday, seems blindsided by this whole affair and tells his side of the story in this portion of a forum thread (see pages two and three under the handle "paraneck"). It would be unfair to pass judgment until investigations are complete and facts are known.Yet, the horses were not properly cared for.
Horse slaughter is just one planet in the solar system of racing controversies. America's high regard and appreciation for all that the equine species has done for it throughout history endures to this day. The idea that a horse thief is the lowest kind of varmint is rooted in the reality and proportion of how important horses were to society not that long ago.
Near term, in the context of that modern phenomenon called public relations, a big question is how will this be covered in the following weeks and how the general public may or may not react.
How will NBC (and ESPN will present five hours of coverage before NBC even signs on for the main event) cover it on Derby Day? TV sports coverage excels in mentioning a story but downplaying it to nearly nothing. Will it repel what casual fans remain? Will it even repel longer-term fans and horseplayers?
These problems are rooted in the inability of racing to unite and develop a uniform plan of regulation in areas such as drugs (especially on race day), wagering integrity, jockey welfare and insurance, horse welfare and even the marketing of the game. Sure, there are efforts in these areas, but they are as disjointed as you would expect when the states and the tracks all seem to stubbornly behave solely in what they see as their own best interests. And when on earth is the horse racing industry going to get its act together and even attempt, over and above the myriad toothless committees and the seemingly ineffective National Thoroughbred Racing Association (NTRA), to solve these problems? Too bad if society in general turns against the game, but racing's own inaction will be squarely to blame. We'll see on May 2 how the story is or is not told, and how the general public reacts. Or doesn't.
Playing the Field
Through all of this, the racing was tremendous last weekend.
* Wood Memorial. I Want Revenge turned in what almost looked like a dress rehearsal for the Derby. He overcame a terrible start, severe traffic problems and a fairly accomplished field to gut out a last-to-first win in the $750,000 race.
Reportedly spooked by another horse, Revenge's front feet were in the air when the gates opened and the rest of the field just ran away.
With patient speed, young Joe Talamo guided the horse to just between two others at the back of the pack on the backstretch and started picking them off.
Looking like the ball carrier in the Decatur Staley flying wedge, not a good thing in horse racing, Talamo shot Revenge to a hole that quickly closed, pulled back on the reins and got him to do a little bounce step out one lane.
While avoiding a bump with Atomic Rain, I Want Revenge, his front and face covered in dirt, just shot through the hole and took off for clear running, the finish line and the win.
It was an awesome, teamwork performance by both Revenge and jockey Talamo. West Side Bernie finished second and Just a Coincidence third. Imperial Council, who was fractious before the race, finished fifth and trainer Shug McGaughey has said he's out of the Derby picture.
*Illinois Derby. Hawthorne Race Course has been accused of being speed favoring: get a good lead and you won't lose it. The "experts" point to Recapturetheglory last year and Sweetnorthernsaint in 2006 as prime examples.
It was a bit different this year as Musket Man, fresh off victory in the Tampa Bay Derby, bided his time mid-pack, swung out four wide and used the long Hawthorne stretch run to score a two-length win.
Musket Man parceled out his effort and speed in a professional manner, which is just what you want to see leading up to the Kentucky Derby.
Illinois-bred Giant Oak finally had the kind of trip he was looking for, but couldn't get by Musket Man and finished second, clearly second best by five lengths over His Greatness.
Trainer Chris Block initially said Giant Oak is off the Derby Trail but made rumbles in the past couple of days that he might yet decide to go to Louisville. He should have plenty of stakes earnings to get in.
* Santa Anita Derby. One of the biggest stories about this race was what didn't happen. Likely favorite The Pamplemousse scratched and is off the Derby Trail after vets found a lesion on a front tendon after noticing the horse stepping gingerly.
As a result, Pioneerof the Nile pretty much had the race to himself.
The rabbit intended to pace out The Pamplemousse also scratched.
Pioneer was under a strong hold by Garret Gomez around the first turn and like kite string, Gomez let some of it out and Pioneer shot up to be just behind the leader Feisty Suances.
Once around the turn and in the open, Pioneerof the Nile popped a three-length lead and had enough to win.
Race reports had Mr. Hot Stuff finishing fast for third, but I was impressed with Chocolate Candy, who was clearly gaining on Pioneerof the Nile just before the wire.
I've had my eye on him all year, impressed by the two times I ever saw his old man, Candy Ride, the Argentinian wonder.
That last furlong at Churchill on May 2 represents judgment day for these horses at the classic 11/4-mile distance and I think Chocolate Candy will be ready. Both of these will be going from synthetic to dirt.
Derby Dash
Next week, a bunch of Derby hopefuls and wannabes get together on the Keeneland synthetic for the Blue Grass Stakes. It's always a fine race, but Derby implications can be thin, with Strike the Gold (1991) the last Derby winner to come out of this race, and that was when it was run on dirt. You'll have the new darling, Lane's End winner Hold Me Back as your favorite. Theregoesjojo surprises and comes back just two weeks after the Florida Derby for trainer Kenny McPeek. Makes me wonder if he's pointing 'jojo for the Preakness, or perhaps the Derby and then the Belmont or something else.
Charitable Man, Patena and Terrain also look to impress. We'll also see what's in store for General Quarters, a mild sensation in Florida who had a week's worth of his own buzz at one point. And step right up Mafaaz, winner of a non-Group, synthetic course race at Kempton in England that the Churchill Downs marketing geniuses dubbed the Kentucky Derby Challenge Stakes. It smacks of the NFL in Europe and that World thing in baseball, but it's also a clear effort to boost betting handle. The one good point is that he's trained by John Gosden, a worthy sort who invaded Santa Anita last October and won the Breeders Cup Juvenile Turf with Donativum and the Classic with Raven's Pass!
Another great race will be the Arkansas Derby Saturday at Oaklawn, the climax of the Racing Festival of the South. Old Fashioned returns from the Rebel Stakes as the favorite here, and will face Win Willy, the 56-1 wonder who actually beat him in the Rebel. Terry Thompson takes over Old Fashioned from Ramon Dominguez and will try to teach him to pace himself through the race. Papa Clem and Danger to Society are also entered. I will be watching Flat Out very closely. I was impressed with his win in the Smarty Jones and a game fourth place finish after a horrible start in the Southwest Stakes, both at Oaklawn. Always looking for a wiseguy for Derby Day, right?
Note: Quality Road is suffering from a quarter (hoof) crack suffered in the Florida Derby. Why didn't they say anything before allowing him to go all the way through the Kentucky Derby Futures Pool III last weekend?! That's one reason I don't bet the futures pool. Remember the patching they did with Big Brown's feet last year? Same guy working on this horse. Some say it's not serious/no big deal, while others say it's a big damn deal. Let's keep an eye out to see if he misses a workout or any training.
-
Thomas Chambers is the Beachwood's man on the rail. He brings you TrackNotes every Friday. You can reach him here.
Posted by Beachwood Reporter at 6:14 AM | Permalink
April 9, 2009
Badfinger: Ass
By Don Jacobson
What a bittersweet thing is the 1973 Badfinger album Ass. As a Bin Dive entry, it is eminently qualified because it completely flew under the public's radar (it was released simultaneously with their first Warner Brothers album Badfinger, which flopped, too). It also fits the bill because it is an unjustly overlooked artistic success - it featured the penultimate popsters branching out into early '70s-style hard-boogie psych-rock and showed what could have been from a band that was right on the edge of a bitterly hard fall.
Ass enjoys many not-so-enviable distinctions in the tragic personal histories of Badfinger, and one very enviable distinction - it's a disjointed but near-great album in which the band was moving away from its trademark pop syrup, mixing in just enough hard rock vinegar to avoid the sticky-sweet overdoses in their better-known, earlier work for Apple Records. But at the same time it's not so different that you can't hear what made albums like No Dice and Straight Up great.
In short, more than anything, it reflected attempts by Pete Ham, Tom Evans and Joey Molland to incorporate the harder-edged psychedelic boogie-rock they were playing in their live gigs into the Badfinger bubbly fountain, and you can feel it working.
But because of the never-ending series of management troubles that beset the star-crossed Beatles protegees, it got a bit mucked up in the delivery.
Before I get into what makes Ass a fine album musically, I should probably get the soap opera stuff out of the way. There were several reasons why Ass never had a chance. The main ones were that Apple was falling apart in the post-Beatles break-up period of 1972 -73 (this was the last record ever released under the Apple label that wasn't by an ex-Beatle) and also because Badfinger's legendarily shady manager, Stan Polley, was playing hardball with the disintegrating label in an effort to sign the band to a lucrative (for him) but ill-fated deal with Warner Brothers. Because of all the turmoil, Ass wasn't released in the U.S. until November 1973, and not in the U.K. until May 1974 - even though the first work on it began in early 1972, immediately after Badfinger's triumphant teaming with producer Todd Rundgren on Straight Up - an album that produced the hits "Day After Day" and "Baby Blue."
The upshot was that Apple wasn't able to figure out a way to sidestep Polley's legal tactics and release Ass until Badfinger had already done a new album for Warner Brothers - the eponymous Badfinger. The two albums actually came out at the same time and Badfinger was competing against itself. Predictably, both records tanked. This after more than a year went by in which nothing new came out from a band who were the undisputed kings of 1971. Badfinger never recovered from that unforced recording hiatus at the hands of a manager who was once alleged to have acted as a bagman for the Mafia in the bribing of a New York Supreme Court justice.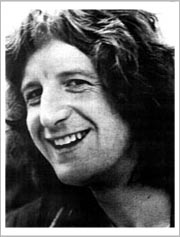 The series of financial catastrophes this mess triggered ended up claiming the life of frontman and rock genius Ham, who, when he hanged himself in 1975, was basically a penniless country squire (his suicide note damned Polley). His death in turn is thought to have inspired a similar act by Ham's vocal harmony soulmate, bassist Tom Evans, in 1983. He was also facing penury while battling with Molland over Badfinger's tainted legacy and the royalties from "Without You," the Ham-Evans creation that Harry Nilsson had turned into one of the greatest rock ballad hits ever.
If you had to find fault with Ass, it's the disjointedness that permeates it. Recorded in fits and starts over many months as the band toured incessantly in 1972, it lacks a cohesive center. Five of the songs were written by and sung by Molland, including two Rundgren-produced numbers, "The Winner" and "I Can Love You," which were cut in January 1972 before The Todd abruptly quit the project amid disputes over pay and tensions with the band, including with Molland. Joey says in Dan Matovina's Without You: The Tragic Story of Badfinger, that Todd and, yes, George Harrison himself, would try to tell them what to do in the studio, allegedly stifling Badfinger's creativity.
Listening to the two Rundgren-Molland numbers, "The Winner" is a pretty pedestrian mid-tempo rocker whose highlight is Ham's sparse guitar fills that sound just like the kind of thing Jeff Lynne would later do with Electric Light Orchestra (influences?), while "I Can Love You" is a plodding ballad that offers none of the beauty of Badfinger's past efforts - they're the two worst songs on the album (Molland's voice can't carry a ballad) and offers ample evidence that Rundgren wasn't clicking with them anymore.
So toss them and get to the undisputed highlights: Ham's only two songwriting contributions are the album's first and last songs. "Apple Of My Eye" leads it off, and is a seminal track in the tragic history of the band, because it's basically a love letter by Ham to Apple records and his relationship with the Beatles, all of which were going down the drain as an era was coming to an end. It's also the closest thing on Ass to the classic power pop sound of Badfinger's earlier days. The key lyrics go:
Oh, I'm sorry, but it's time to make a stand
Though we never meant to bite the lovin' hand
And now, the time has come to walk alone
We were the children, now we've overgrown
The cover art of Ass also references the band's relationship with Apple. It's a picture of a hand holding out a giant carrot to a donkey, a symbol of the lure of rock 'n' roll riches enticing the band away from their true home. It was a road that would lead them to ruin, that is for sure.
The undisputed masterpiece of the album, though, is Ham's other composition, the eight-minute, album-ending epic "Timeless," truly an undiscovered prog-rock classic. Starting slowly with strummed guitar and pan flute, Ham and Evans sing "we are timeless, we are the sunshine, we are the rain" in a minor chords. Then after more spacey lyrics about being timeless (and they were), Ham launches into a scorching psych-blues guitar solo, as the whole thing builds to noise-filled, fuzzed-out climax, a la "A Day In the Life." Awesome.
In between are such Evans compositions as "Blind Owl" and "Constitution," which really show off the boogie-down direction that Badfinger was taking. "Constitution," especially, is a fine blues-rocker, featuring some of the hardest-edged, finely honed, freaked-out blues rock this side of Bad Company, only with more futuristic guitar sounds that presage later-'70s bands like ELO and Boston.
Also of note is the track by drummer Mike Gibbins, "Cowboy," which, although it's a bit of a faux-country throwaway, is quite interesting because it sounds exactly like George Harrison's work from the same era. It's hard to imagine that Harrison didn't have a big hand in crafting the sound of that number - Gibbins' vocals sound like they were dubbed by the Quiet Beatle himself.
It all adds up to a heartbreaking portrait of how a criminally overlooked band was struggling to cut through loads of personal trauma, financial problems, and outright skullduggery to express their considerable talents as time was running out for them.
-
Bin Dive explores rock's secret history through the bargain bins and your old stack of records. See what else is in the Beachwood Bins. Comments - and submissions - welcome. Please include a real name to be considered for publication.

Posted by Don Jacobson at 8:48 PM | Permalink
The [Thursday] Papers
By Steve Rhodes
What a terrible job of public relations our new parking meter overlords have done.
I had this thought when I approached one of their workers last night. I must confess that at first I thought he was The Parking Ticket Geek.
Hey, are you The Parking Ticket Geek? I asked.
No.
You're not The Parking Ticket Geek? I said.
Now, I've seen The Parking Ticket Geek on TV, so I know what he looks like. And I've frequently corresponded with him via e-mail. And I learned his real identity this week and it turns out I know him.
But last night I just figured he didn't want to be publicly identified.
Turns out the guy I approached really did work for the new parking meter company - he just looked like The Geek.
He was one of a couple guys checking on the meters in the neighborhood.
And I know it's not their fault, but I felt hate in my heart as I watched them with their clipboards walking up and down Milwaukee Avenue.
And that's when I thought, Geez, these guys are already Public Enemy #1. I don't think they'll ever get over it.
They should have come in more smoothly - raise the rates gradually, slowly install meters where none were before, air some commercials and brag about customer service representatives standing by.
But no.
It didn't help my mood that I had just spent a ridiculous 45 minutes on a "live chat" with Comcast. Why a live chat? Because Randy, if that was his real name, "accidentally" disconnected my call when he supposedly tried to transfer me to someone with a clue about my service being out, and further phone calls yielded nothing but menus that didn't include live agents, as if they were suddenly out of service too. I even tried Comcast's e-mail support system, but all I got from that was an error message every time I clicked on "Submit."
Bad day at Comcast Central. But not atypical. That's how Comcast earned its reputation as one of the suckiest companies around, though it took a few years. It only took LAZ as much time as it takes to find a broken meter these days.
*
Ironically, I actually then did run into The Parking Ticket Geek on the street a few minutes later; he was being interviewed by my pal Mike Stephen of Outside the Loop Radio.
I mentioned that my favorite part of the whole parking meter mess is the fact that LAZ didn't anticipate how the volume of quarters needed to pay the new rates would make the meters fill up that much more quickly, requiring workers to make more frequent stops to empty the meters before they jammed.
*
Finally, this week's Reader cover story is a must-read:
"How Daley and his crew hid their process from the public, ignored their own rules, railroaded the City Council, and screwed the taxpayers on the parking meter lease deal."
*
Of course, it's much better to read the online version than the print version. Why? Because that way you have the option of looking at the actual documents the Reader turned up through a Freedom of Information Act request.
And I had this thought when I read Whet Moser's cover story a few weeks ago, which originated as an online essay: They had to make it worse when they reworked it for print because they had to remove vital information - the story's links.
Wikipedia Brown!
The Beachwood's lawyer is featured in the Tribune today. Evan was with us from even before the start, and his generosity and sagacity is still much appreciated.
Corruption King
"Coming from as far away as Azerbaijan, dozens of corporate executives and government bureaucrats gathered at a downtown hotel Wednesday to hear Mayor Richard Daley share his tips for preventing corruption," the Tribune reports.
I'll just let that one be.
Zell Hell
"The Chicago Tribune has previously reported that Tribune Co. Chairman and CEO Sam Zell was interviewed by federal authorities in January as a potential witness against Blagojevich. Zell has declined repeated requests for comment from the newspaper."
Even though he's paying for those requests.
*
To be fair, former CEO Dennis FitzSimons wasn't exactly cooperative with the paper's own reporters, either.
*
To be even fairer, reporters and editors are frequently unwilling to talk to the press as well. Just sayin'.
Teacher Tut
"To get stimulus funds, states will have to provide date regarding teacher evaluations," Alexander Russo reports at District 299. "As you may recall a study of teacher evaluations in Chicago showed that the vast majority of teachers were rated as superior or excellent."
Baseball Idol
At Baseball Prospectus:
"Do you want to write for BP? Now is your chance. We'll be accepting any and all submissions, and anyone is eligible providing they can accept the prize, which is a contract to write once a week for Baseball Prospectus from the time of your victory through the final out of the World Series in October. And just for fun, we'll throw in $1,000 dollars for the winner as well."
In Bin Dive
Find out which record "adds up to a heartbreaking portrait of how a criminally overlooked band was struggling to cut through loads of personal trauma, financial problems, and outright skullduggery to express their considerable talents as time was running out for them."
We Are The World
The 30 countries that have sent us readers so far this week.
IOC Moves On
What they're saying in Tokyo, Rio and Madrid.
Social Media Report
It's still a work-in-progress, but we now have a Beachwood Reporter page on Facebook. I'd like to separate my personal page from the BR page.
We're also now on Twitter, though again, we haven't really started.
Funny thing is that every week I get messages from folks following me on Twitter, but I don't remember ever setting up an account. A pal sort of remembers me doing this at her behest, but I sort of thought she did it for me. Whatever. This has been going on for a couple years now and I had yet to tweet until this week. But we'll try to get the BR Twitter cranked up in our own inimitable way.
The Beachwood Tip Line: Like a bird.
Posted by Beachwood Reporter at 9:22 AM | Permalink
Beachwood Analytics: We Are The World!
The Beachwood has had readers from 30 countries so far this week. Here they are in ascending order.
1. United States
2. Canada
3. United Kingdom
4. Netherlands
5. Sweden
6. Australia
7. Germany
8. Denmark
9. Japan
10. Russian Federation
11. Israel
12. New Zealand
13. Greece
14. Ukraine
15. Italy
16. Austria
17. France
18. Taiwan
19. Ireland
20. Brazil
21. Hungary
22. Switzerland
23. Mexico
24. Saudi Arabia
25. Norway
26. Slovak Republic
27. Spain
28. Argentina
29. Seychelles
30. Finland
Posted by Beachwood Reporter at 5:30 AM | Permalink
April 8, 2009
The [Wednesday] Papers
By Steve Rhodes
"One superlative or cheery word followed another.
"Vibrant. Outstanding. Highly professional. Excellent. Beautiful. Pleased. Fantastic. Energetic. Dynamic.
"Listening to the top two officials of the International Olympic Committee's evaluation commission deliver a relentlessly upbeat assessment of its trip to Chicago, you would think there is no need for them to visit the other three finalists for the 2016 Summer Olympics."
- Philip Hersh, "IOC Evaluators Like Chicago's Bid"
Now, Philip Hersh is a veteran reporter specializing in international sports who knows more about the Olympics in his littlest fingernail than I'll ever know, but I'm willing to make a guarantee I have far more confidence in than the city's pledge that they won't have to tap their taxpayer reserve to cover the financial losses of hosting the Games: IOC members will issue just as cheery assessments in Tokyo, Rio and Madrid.
Of course, Hersh isn't the only offender. The Sun-Times built a story today around the head of the IOC evaluation committee calling Chicago's bid vibrant and strong - putting both words in quotation marks as in the headline "IOC Calls City's Bid 'Strong'."
In fact, the IOC member quoted also said "The bid is a strong one; so are the other three."
So the headline could just as easily have been "Chicago Bid 'Strong' Like Others."
The bigger news is that members of No Games Chicago actually got 30 minutes with six members of the evaluation committee. That's huge. And NGC came prepared.
"As Lori Healy and Ron Huberman of the Chicago 2016 Bid Committee silently observed, No Games Chicago discussed the poor economic situation Chicago is in as potential host city, with astronomical budget deficits on the city and state levels," the group said in a statement. "In addition, the notorious and publicly embarrassing corruption at various levels of Chicago and Illinois politics were discussed, as well as the long history of the mismanagement and cost overruns related to mega-construction projects, including Millennium Park, the Block 37 'super-station,' the CHA Plan for Transformation, Soldier Field, and more. No Games concluded their presentation by urging the IOC to read and consider Chicago Reader journalist Ben Joravsky's 'An Open Letter to the IOC'."
As Lori Healey and Ron Huberman of the Chicago 2016 Bid Committee silently observed!
-
UPDATE/CORRECTION 7:46 P.M.: No Games Chicago has corrected their statement to replace Ron Huberman's name with that of Chicago 2016's Director of Legacies Arnold Randall.
-
Now, my first reaction was that Mayor Daley probably blessed the meeting while instructing the IOC in how to co-opt - or at least tamp down - dissent.
My second reaction was that Daley is livid and asking Healy and Huberman how they could have allowed this to happen.
My third reaction is that, either way, No Games Chicago got the information delivered to the IOC that needed to be delivered. They were heard. You can't ask for much more than that.
*
You can see No Games Chicago's statement as well as other Olympic developments from Oprah, Roeper, Preckwinkle and Munson in "Goodbye IOC!"
O'Hare Air
With the help of some former Daley campaign workers - not mentioned in this story - lawyer Frank Soto defeated Bensenville Mayor John Geils handily on Tuesday.
Reporters should call Daley for comment.
Midway Mopes
Daley's deal goes back to the hangar.
Daley's Mental Health
Embarrassing disclosure forces reversal.
Call Us 45 States From Now
Fourth state legalizes gay marriage, but not so fast here because we're just not ready yet.
*
Baby steps are for babies.
*
"We know through painful experience that freedom is never voluntarily given by the oppressor; it must be demanded by the oppressed. Frankly I have never yet engaged in a direct action movement that was 'well timed,' according to the timetable of those who have not suffered unduly from the disease of segregation. For years now I have heard the word 'Wait!' It rings in the ear of every Negro with a piercing familiarity. This 'wait' has almost always meant 'never.' We must come to see with the distinguished jurist of yesterday that 'justice too long delayed is justice denied'."
- Martin Luther King, Jr.
Minority Report
"A major contractor for the city of Chicago was indicted Tuesday on fraud charges, accused of failing to give minority subcontractors their share of business on the construction of a fire station and of CTA train- and bus-washing facilities," the Sun-Times reports.
The contractor: Castle Construction Corp.
"Over the past decade, the city has given Castle more than $140 million in contracts to build police stations, schools and other public buildings. Three weeks ago, the city Aviation Department awarded Castle a $4.3 million contract to make repairs to a parking garage at O'Hare Airport."
Both the firm and CEO Robert C. Blum were indicted.
Opening Week Jitters
In Fantasy Fix.
Programming Note
Due to our move to a new server, you might have gotten caught in the transition these past couple of days and seen only the weekend edition of the Beachwood, depending on your ISP. Feel free to catch up:
The Beachwood Tip Line: Strong, vibrant.
Posted by Beachwood Reporter at 11:36 AM | Permalink
Goodbye IOC!
Hope you enjoyed your visit!
Now let's review.
1. IOC MEETS WITH NO GAMES CHICAGO

Organization Details City and State Budget Deficits, Corruption, and History of Construction Boondoggles

CHICAGO, April 7 - Members of No Games Chicago met today at the Fairmont Hotel with six representatives of the International Olympic Committee (IOC). Following a number of actions aimed at pressuring the IOC to take note of community disapproval of the bid, the 30-minute meeting occurred on the last day of the IOC's review of Chicago as potential host city.
As Lori Healy and Ron Huberman Arnold Randall of the Chicago 2016 Bid Committee silently observed, No Games Chicago discussed the poor economic situation Chicago is in as potential host city, with astronomical budget deficits on the city and state levels (facts below). In addition, the notorious and publicly embarrassing corruption at various levels of Chicago and Illinois politics were discussed, as well as the long history of the mismanagement and cost overruns related to mega-construction projects, including Millennium Park, the Block 37 "super-station," the CHA Plan for Transformation, Soldier Field, and more. No Games concluded their presentation by urging the IOC to read and consider Chicago Reader journalist Ben Joravsky's "An Open Letter to the IOC."
The IOC representatives reportedly promised to read the article, listened intently, took copious notes and were very appreciative of the information shared. Also present were two members of Housing Bronzeville.
Quick Facts:
* The overall cost of London's 2012 Games has quadrupled, from an originally projected $2.35 billion pounds to $9 billion pounds, while the construction of the 2010 Vancouver Olympic Village athlete housing alone has put the entire City of Vancouver at risk of bankruptcy
* The City of Chicago has pledged $500 million towards the Games as an emergency fund, despite running an approximate $200 million deficit; $461 million GBP of a similar fund set up in London for the 2012 Games was depleted in January 2009 to cover cost overruns there.
* Despite an $11.6 billion deficit, the State of Illinois has put $250 million of taxpayer dollars on the line for the Games.
-
Appendix
* CITY OF CHICAGO BUDGET CRISIS
"If the economy continues to tank, the city budget could fall $200 million short by year's end, the mayor's top aide said today . . . A quarter of the way through the budget year, City Hall is short about $33 million, even after $31 million in cost-cutting, Chief of Staff Paul Volpe said . . . 'It could be upwards of $200 million (by the end of the year) just based on these first two months and how we closed out the final quarter of last year,' he said, noting that income, sales and real estate transfer taxes all were well below projections."
Source: "Bad budget news, no Mayor Daley - must be Friday."
* CHICAGO TRANSIT AUTHORITY BUDGET CRISIS
"The Chicago Transit Authority is warning once again of service cuts and rate hikes, but the agency says they will only happen as a last resort . . . The transit agency is now facing a $155 million budget deficit, which they will plug in part with internal cuts . . .But if there is still a shortfall after that, the CTA may be forced to reduce service and increase fares."
Source: "CTA: Service Cuts, Fare Hikes A Last Resort." CBS2chicago.com.
* CHICAGO PUBLIC SCHOOLS BUDGET CRISIS
"District leaders say between now and June they will lay out a series of steps to close the budget. They have some ideas, but nothing is firm just yet. They did say they would like more money from the state, and they did say there would be trimming . . . 'The projected $475 million budget deficit that Mr. Huberman has outlined today is very real, and very serious,' said Board of Education President Michael Scott."
Source: "Schools Budget Crisis: $475 Million Deficit."
* STATE OF ILLINOIS BUDGET CRISIS
"Gov. Pat Quinn is asking lawmakers to significantly hike the state's income tax as Illinois grapples with what he calls the 'greatest crisis of modern times' . . . The tax increase is necessary to close a $11.5 billion deficit and part of a broader plan to reform state government, Quinn told the General Assembly on Wednesday . . . He said Illinois also needs to limit government spending, overhaul state pension systems, repair crumbling roads and bridges and fight public corruption. 'To be direct and honest: Our state is facing its greatest crisis of modern times,' Quinn told lawmakers in formally presenting his budget. 'Pass this budget and let's begin a new era of reform, responsibility and recovery.'"
Source: "Ill. Gov faces 'greatest crisis of modern times.'"
* CORRUPTION
"Mayor Daley is apologizing for corruption in his administration. He is reacting to the conviction of former Streets and Sanitation commissioner Al Sanchez, who was found guilty of trading city jobs for political favors Monday . . . Sanchez is the highest-ranking former city official to be convicted in the federal investigation into city hiring . . . It wasn't the first time Daley had faced such a situation. Donald Tomczak, his former deputy water commissioner - convicted in the Hired Truck scandal - was also accused of running a pro-Daley political army. And Robert Sorich, the mayor's former intergovernmental affairs director, is still in prison for a patronage scandal . . . In the Sanchez conviction, as in the others, the mayor would not say he knew anything. Former city clerk Jim Laski, a one-time Daley ally who did prison time in his own corruption case, told ABC7's Karen Jordan not to believe the mayor for a minute."
Source: "Daley 'sorry' about hiring abuses."
"If it isn't the most corrupt state in the United States, it's certainly one hell of a competitor," Chicago FBI bureau chief Robert Grant said. "Even the most cynical agents in our office were shocked."
Source: "Fitzgerald: 'New low' in Illinois politics." Chicago Tribune, December 9, 2008.
* CONSTRUCTION BOONDOGGLES
In Chicago, civic construction delays and cost overruns are legendary. Millennium Park, the city's newest jewel downtown, came in four years behind schedule and three times over budget. In July of 2009, city officials finally admitted that a massive plan to revamp the Chicago Housing Authority originally slated to be finished by 2010 won't be completed until 2015.
In June of 2008, construction was halted on a "super-station" for planned express trains between Chicago-area airports and the Loop business district, with the Chicago Tribune reporting, "A combined $213 million has been spent on the project, yet there is not much more than a massive hole in the ground to show for it." Completing the station would cost an additional $100 million. There are no plans to do so, other than the mayor's assurance that the train lines will be open in time for the Olympics.
2. "It's huge, it's enormous, I don't know what they're complaining about," Oprah Winfrey said about Olympic protesters.
3. ""City Lucky That Oprah's Still Got Our Back: Shows civic pride with pitch to Olympic panel, first-rate studios."
- Richard Roeper, April 8, 2009
4. "Public Support Mixed On Summer Games In Chicago."
*
Is public support really "mixed"? According to the Tribune's own poll, 75 percent of all those surveyed said they were against the use of tax money to cover any financial shortfalls.
The Chicago bid guarantees tax money to cover financial shortfalls.
*
Tom Tresser from No Games Chicago asked on Chicago Tonight on Monday if Mayor Daley and Pat Ryan would put their homes up for collateral if they were so sure taxpayer guarantees wouldn't be tapped. We're awaiting their response.
5. Also on Chicago Tonight, Ald. Toni Preckwinkle, a candidate for Cook County board president, said she overcame early doubts about the Olympics by considering the benefits of Chicago being on a world stage.
Moderator Eddie Arruza pointed out that London, the host of the 2012 Summer Games, doesn't seem to be benefitting from being on the world stage. To the contrary, both London and Vancouver, host of the 2010 Winter Games, have been embarrassed on the world stage.
Preckwinkle said that London's problem is the massive infrastructure improvements they embarked upon along with hosting the Games. But isn't that what's being sold here?
Lester Munson said Chicago faced "a serious possibility of losing money" if it hosted the Games.
Preckwinkle ignored an Arruza question about the city council's lack of research into the history and financing of hosting the Games.
-
Previously:
* Our Olympic Advice.
* Dear IOC.
Posted by Beachwood Reporter at 9:13 AM | Permalink
Fantasy Fix: Opening Week Jitters
By Dan O'Shea
What does Opening Day really mean in the fantasy world? It's nice to get off to a strong start, of course, but don't get too panicky just because CC Sabathia had one of his worst outings ever in his Yankee debut against the Orioles. Sabathia has never been good on Opening Day, and practically has made the argument against starting him to start off the season. He did turn in a truly terrible line this week that was virtually absent of fantasy points: 4.1 IP, 5 BBs, 0 Ks (!), 8 hits, 6 ER. That, in turn, already has the New York media on his back, but wait until Sabathia gets rolling sometime in May, along with a Yankee offense that will give him more breathing room.
Opening Day did provide a gut check for fantasy owners who, faced with picking the first pitcher in their drafts, chose Sabathia over Johan Santana. That's exactly what I did with one of my teams. Santana's Opening Day line was much better than Sabathia's: 5.2 IP, 4 BBs, 7 Ks, 3 hits, 1 ER. Yet, to me, choosing one over the other was a complete coin toss. Both are primarily and historically second-half pitchers. Many people are worried that Sabathia was overworked last year, but Santana also missed a bit spring work with a mild injury. Neither will be pressed toward complete games like they were last year. One interesting thing about Santana's team, the New York Mets, is that they invested a lot on a revamped bullpen, and could be in a rush to use it in close games and tied games. I still think Sabathia will end up with more wins and more IPs, though we'll see if time forces me to revise that opinion.
Meanwhile, if you are the sort who rushes to the waiver wire right after Opening Day, you might want to look at a couple guys who weren't drafted in many leagues: Emilio Bonifacio and Adam Jones. Bonifacio, at 2B, didn't make the top 100 pre-season ranks, but had an inside-the-park homer, went 4-5 and had three stolen bases on Opening Day. Who knows how long he can keep it up, but 2B is such a shallow talent position, you might consider taking him on the SB potential alone if you aren't happy with who you have now. Jones, OF, meanwhile, was a top 200 player in pre-season ranks, and is known to have 20 HR/20 SB potential (some might even call that a conservative estimate). Jones went 3-3 on Opening Day with 2 BBs, a triple and 2 RBI.
Otherwise, try not to panic and just enjoy the ups and downs of the first week of the season.
Meanwhile, spring has sprung, and the fantasy baseball experts elsewhere on the Web are singing their tunes full-throated:
* Remember Andruw Jones? Brad Evans, of Yahoo! Weekly Rundown does. Jones has been in a tailspin for three seasons, but may be on the verge of playing a role with the Texas Rangers. With the Rangers' park and lineup, it might be the only situation in MLB that could work for Jones, the only way for him to re-discover 50-HR power. He will be worth watching closely, but it is not even clear he will get regular playing time, so don't jump on him just yet.
* The Wall Street Journal continues a fairly recent trend of media heavyweights deigning to cast their eyes upon the fantasy sports world. The finance bible has a story exploring how player ownership patterns among fantasy baseball fanatics may be ahead of the curve in forecasting which of the real-world teams are destined for glory in a given year. For example, last year's Tampa Bay Rays were a surprise to Las Vegas odds-makers, but Rays players made up a fairly high percentage of owned fantasy players. By that logic, this year's Rays could be the Cincinnati Reds, the story suggests.
All I know is that the two things that excited fantasy owners so much about last year's Rays are the same two things that have us seeing greatness in Reds players this season: Great young hitters and great young pitchers. Both appeal to the fantasy owners' mission to find break-out players just when they are about to break out.
Still, there are far more things that determine real world success -coaching being just one - than fantasy success. As we have noted in the past, all we care about in the fantasy world are the individual numbers.
* The season's true opener, the Atlanta Braves' Sunday night win over the 2008 World Champion Philadelphia Phillies, showcased a couple of surprises: The return of Braves OF Jeff Francoeur to power-hitting (at least for one night) and the first MLB home run of Braves OF Jordan Schafer. The Talented Mr. Roto at ESPN confesses he had big things in mind for Francoeur last year. Will the one-time phenom get off to a good start this year?
Meanwhile, TMR predicts big things for the Cubs' SP Sean Marshall this year. Uh-oh. Regarding Schafer, he has interesting lefty power potential, but let's see how he performs into May - and in less hitter-friendly ballparks than Philly's - before we get too excited.
Fantasy Basketball Round-Up
There is not much more to say about fantasy basketball - how many times have I said that recently? There are only the last-minute swaps to make if you are still in your league playoffs and happen to have someone like Manu Ginobli, who is now out for the rest of the season.
In that case, there's Francisco Garcia, an SG/SF who was supposed to have a break-out year but has not, yet has collected 80 points in his last four games while Sacramento's Kevin Martin has been injured. There's also fellow Sacramento flex-position master Jason Thomposn, SF/PF/C, who has averaged 15 points per game over the last month.
Other than that, despite all the excitement over the just-ended NCAA basketball tourney, there is not much excitement at all for next year's rookie class, at least not in the way of immediate impact players.
Oklahoma Forward Blake Griffin declared for the NBA draft, probably making him the consensus No. 1 pick, but it's not clear when he could go in a fantasy draft. He seems like a real long-shot to make the top 100 in most fantasy drafts.
We'll review the potential rookie class again as more players declare for the draft coming up in about two months.
-
Dan O'Shea's Fantasy Fix appears every Wednesday. Comments welcome. You can also read his about his split sports fan personality at SwingsBothWays, which isn't about what it sounds like It's about.
Posted by Beachwood Reporter at 6:20 AM | Permalink
April 7, 2009
The [Tuesday] Papers
By Steve Rhodes
Just a few programming notes. Not only have we upgraded our Movable Type publishing system to the latest, snazziest version, but over the weekend we moved to our fantastic new web host, Hosting Matters.
Because of the transition, some of you may have seen Saturday's edition of the Beachwood instead of Monday's edition at times yesterday. I'll leave the Monday edition appended below to today's column.
Our tech issues and other pending matters have left me in need of a day off from columning. But I'd like to point out the fantastic new material we have elsewhere on the Beachwood today, and I've already made a few posts at NBCChicago.com this morning.
First, let me say that Beachwood legal correspondent Sam Singer's piece, "Why Google Will Win," posted on Monday, certainly made us look good. By the end of the day, the news arrived that AP was threatening to sue aggregators, though it didn't name Google specifically.
Besides the persuasive fair use argument that Singer lays out, here's what really gets me: Newspapers act like they don't exploit other people's work for revenue, but how much money have they made off of Oprah and her likeness? They don't sell ads against her? They don't make money describing paid sporting events whose exclusive rights are held by private leagues? They don't review works of art or compile listings or even now excerpt from blogs without explicit permission?
Please.
The smartest thing AP and the newspaper industry could do is enlist the aid of Google and all the other technologists, marketers and Internet theorists out there to figure out how they could be doing a better job at what they do. Start simple by teaching reporters how to write stories with frickin' links in them, for crying out loud. Wasting time, money and energy on threats and lawsuits is wasting time, money and energy on threats and lawsuits.
In Today's Beachwood
* Opening Day. In four short video parts.
* Algren's Last Night In Chicago.
* Sex, politics and Bloodshot Records. Welcome to our new weekly Bloodshot Briefing.
Elsewhere In The Beachwood Family
* Teen Spirit, Plastic Surgery Puzzle, Salad Spritzers, and Renuzit Racing. In Reading With Scissors.
* The Greening of Southie. In Ferdy On Films.
* Devin Hester will be back to being ridiculous with Jay Cutler in the fold.
On NBC Chicago
* Obama's Olympics. How he'll seal the deal.
* Overexposing Alexi. Too soon to be sick of him yet?
The [Monday] Papers
In its current print edition, the Reader celebrates the 100th anniversary of Nelson Algren's birth with the publication of "Entrapment," a previously unpublished work now collected with a few others in Entrapment and Other Writings.
Don DeLillo and Willem Dafoe will be among the luminaries giving Algren readings tonight at the Steppenwolf; a slide show by Art Shay is also a featured attraction.
On Sunday the Tribune's Rick Kogan also marked the publication of Entrapment and Algren's anniversary.
"Members of the International Olympic Committee's evaluation commission are currently in town," Kogan wrote. "I have no doubt that what I believe will be Algren's most enduring work, Chicago: City on the Make, will not make it into whatever package of goodies these visitors cart home. Too bad. There are few writers who have understood and articulated the contrasts and crimes and complexities of Chicago more powerfully than Algren."
Indeed. I'm sure I've done this before, but my favorite Algren passage comes from City on the Make and is true today as it was then:
"The hard necessity of bringing the judge on the bench down into the dock has been the peculiar responsibility of the writer in all ages of man. In Chicago, in our own curious span, we have seesawed between blind assault and blind counter-assault, hanging men in one decade for beliefs which, in another, we honor others.
"And that there has hardly been an American writer of stature who has not come up through The Chicago Palatinate, was an observation which, when somebody first made it, was still true. God help the poor joker who comes up through Old Seesaw Chicago today.
"For we are now in a gavel-and-fingernail era. Punitive cats have the upper hand. The struggle is not to bring the judge into the dock, but to see who can get closest to him on the bench. For upon the bench is where the power is, and elbows are flying."
Elbows are flying.
Opening Day
White Sox opener notwithstanding, baseball is upon us again. And here at the Beachwood, that means The Cub Factor and The White Sox Report. Truly, there is no better weekly update on our favorite teams anywhere in the universe.
"The Cubs embark on the most meaningless regular season in the history of the franchise," Marty Gangler writes today. Find out what he means.
And Phil Barnes, who takes over The White Sox Report this season from the estimable Ricky O'Donnell, his Top Ten Chicago Sports stablemate, offers not just his projected Opening Day lineup but what the lineup will look like on May 1.
*
Meanwhile, our very own Jim Coffman makes The Case for Cutler in today's SportsMonday. And as usual, he's right.
Why Google Will Win
Sam Zell and his fellow newspaper owners are on the wrong side of the digital revolution. Beachwood legal correspondent Sam Singer explains.
The Q Factor
"My parking meter is running down," Democratic Cook County Commissioner Mike Quigley quipped, mocking the city's recent rate increase. "Does anyone have 400 quarters?"
*
What If They Gave An Election And Nobody Came?
David Axelrod: Millionaire Lobbyist
AT&T, Comcast, and Bally Total Fitness made him rich.
*
Even more aggravating is that White House social secretary Desiree Rogers pulled down more than $1.8 million as the CEO of People's Gas for just the first half of 2008. People's Gas!
And that's not all.
"[S]he earned $350,000 in salary at Allstate Financial as Social Networking president; $150,000 in director fees at Equity Residential and $20,000 in board fees at Blue Cross Blue Shield," Lynn Sweet reports.
Halting Hendon's Hijinks
"Gov. Pat Quinn has halted a $9.7 million state grant program whose recipients included the The Al Malik Temple for Universal Truth, which spent $20,000 in taxpayer funds to teach kids about how their name and birth date influenced their destiny."
Indecent Exposure
"Have you no decency" Gov. Pat Quinn asks former state Rep. Kurt Granberg (D-Carlyle).
Granberg received a $40,000-a-year pension sweetener after serving just three weeks as director of the Illinois Department of Natural Resources before Quinn fired him. Granberg says he's keeping the money.
"I don't think it has merit," Granberg said about Quinn's call to give the money back to taxpayers.
Granberg says the law doesn't allow a giveback, anyway.
Okay, here's an idea: Give the money to charity. Every year.
Expert Witnesses
Is there any actual evidence anywhere that bolsters the claims of Chicago 2016 that hosting the Olympics will provide an economic gain to the city? If only reporters would quote the research as much as they quote the out-of-thin-air claims by bid organizers. Don't facts mean anything?
Of course, it's too late anyway. Reporters should have done their jobs long before the bid got this far along. Now, win or lose, nothing will derail the effort.
And yet, those pesky facts slowly roll in. Here now comes the Tribune's Steve Chapman with this:
"Boosters promise gains in the form of infrastructure improvements and a boom in tourism. But Victor Matheson, an economist at College of the Holy Cross, has found that the glow of staging major sporting events like the Super Bowl, the World Cup or the Olympics 'tends not to translate into any measurable benefits to the host city'."
If there are academics out there who have actually run the numbers and come to a different conclusion, I haven't found them.
Not only that, but money diverted - even from private sources - to the Olympics comes with a price.
"Has anyone considered all the institutions that will suffer because donations and entertainment outlays will be diverted from them to the Olympics?" Chapman asks.
No, that really hasn't been discussed. And again, it's too late now.
The Olympics would be a blast for Pat Ryan and the rest of the Daley crew, and it would certainly be fun to have here. But no one should be misled about which end of the transaction we'd be on.
The Beachwood Tip Line: Elbow-free.

Posted by Beachwood Reporter at 8:39 AM | Permalink
Rally For Change
PUBLIC TO RALLY AGAINST CORRUPTION IN ILLINOIS POLITICS
Public, Civic, Business, Non-Profit, Philanthropic & Religious Groups to Converge in Chicago to CHANGE Illinois!
WHAT: On the heels of the indictment of former Governor, Rod Blagojevich, CHANGE Illinois! is holding a public rally calling for lawmakers to put an end to the culture of corruption. Voters, civic, business, non-profit, union and religious groups are set to gather in downtown Chicago, outside the Thompson Center, to say "Enough is
enough" - take big money out of Illinois politics by establishing campaign contribution limits!
WHO: Voters who've had enough, civic and business leaders, non-profit, union and religious groups.
Speakers will include:
* Rev. Patricia Watkins, TARGET Area Development Corporation, Executive Director
* Rami Nashashiba, Inner City Muslim Action Network, Executive Director
* Merri Dee, AARP, Illinois State President
WHEN: Thursday, April 9 at 10:00 AM
WHERE: Thompson Center Plaza, 100 W. Randolph St.
WHY: The public has had enough! Since 1970, over 1000 public officials have been convicted of corruption, including 19 judges (serving half the state's population), 30 Chicago Alderman, 2 Governor's with another just indicted and a former State Attorney General. That's about one conviction every other week! Illinois needs to end the culture of corruption and pay-to-play politics by enacting strict campaign finance
laws.
CONTACTS: Jim Bray (217) 793-8416 or David Irwin (312) 458-3621
Posted by Beachwood Reporter at 2:12 AM | Permalink
Algren's Last Night
-
Based on a script written and narrated by Algren friend Warren Leming.
Director/Producer/Editor/Camera: Carmine Cervi
Actor/Writer/Producer: Warren Leming
Posted by Beachwood Reporter at 2:05 AM | Permalink
20 Tweets: Richard Roeper
With Richard Roeper celebrating 20 years as a Sun-Times columnist, we thought it would be fun to look at his last 20 tweets (as of about 1:50 a.m.) and try to figure out how he's lasted so long. Beats us.
20. I guess Barack knows his Barackets . . .
19. MSU might pull off the miracle win - against the spread. They're getting 8.
18. This is like a father/son game.
17. Spartans are shell-shocked. This game is over. And the over/under will be Over.
16. This is brutal.
15. Come on Spartans!!!!
14. Getting wanded, that is. As in security wand.
13. A million people have downloaded "Wolverine," and I'm getting wander at "Observe/Report."
12. On my way to observe and report on "Observe and Report."
11. I'll be on WLS (890 AM) with Roe Conn at 3 p.m. today.
10. Would YOU watch a pirated movie? Am I on my high horse here? http://blog.richardroeper.c . . .
9. Great enthusiasm at De La Salle this morning. And I love how every high school band sounds like a high school band.
8. I'll be on WGN-TV at 8:40 a.m. Go Sox. Tomorrow.
7. Never heard from the producer. So I'm showing up at the appointed time. Maybe I'll just substitute teach.
6. I'm supposed to be at De La Salle tomorrow at 8:40 a.m. for a pep rally for the White Sox. Game postponed. Rally postponed? I have no idea.
5. Bears should scrimmage before Sox game tomorrow.
4. It's beginning to look a lot like m-----f------ snow. Yep. That's snow.
3. Pocket aces cracked by A3. I mean really. Let's open up a restaurant in Santa Fe.
2. Had a great time at the Lookingglass fundraiser last night. Tonight, cystic fibrosis charity poker tournament at the Marriott.
1. Four stars for "Adventureland" http://www.richardroeper.co...
Posted by Beachwood Reporter at 1:49 AM | Permalink
Opening Day
1. Reverse
-
-
3. The Ladybugs
-
4. People will come, Ray
Posted by Beachwood Reporter at 1:30 AM | Permalink
Bloodshot Briefing
By Matt Harness
We're such huge fans of Bloodshot Records here at Beachwood Media that we consider them something like a house label. And this being the 15th year of their existence, we've decided to make them something of a beat here on the Music page and follow their movements as best we can with our limited resources. In fact, we're going to attempt to bring you a weekly Bloodshot Briefing - from tour diaries to new releases to Bloodshot artists (and in some cases, Bloodshot alum) in the news. Whatever we can muster. Feel free to contribute your own comments, sightings, YouTube videos or tales of drunken Bloodshot sex and raised-fist Bloodshot politics. You can do so here.
We'll get started this week with some Bloodshot dates here in Chicago and a sampling of what you can expect to see and hear. In the coming weeks, we'll build out our Bloodshot Briefing, hopefully with your input.
Bloodshot In Chicago
Artist: Alejandro Escovedo
Date: Wednesday, April 8
Venue: Schubas
Date: Thursday, April 9
Venue: Old Town School of Music
What It Will Look Like:
-
Artist: Justin Townes Earle
Date: Friday, April 17
Venue: Double Door
What It Will Look Like:
-
Artist: Wayne Hancock
Date: Wednesday, April 22
Venue: Martyr's
What It Will Look Like:
-
Artist: Neko Case
Date: Friday, April 24
Venue: Chicago Theater
What It Will Look Like:
-
Send your Bloodshot news and comments to Matt Harness.
Posted by Beachwood Reporter at 12:47 AM | Permalink
April 6, 2009
The [Monday] Papers
By Steve Rhodes
In its current print edition, the Reader celebrates the 100th anniversary of Nelson Algren's birth with the publication of "Entrapment," a previously unpublished work now collected with a few others in Entrapment and Other Writings.
Don DeLillo and Willem Dafoe will be among the luminaries giving Algren readings tonight at the Steppenwolf; a slide show by Art Shay is also a featured attraction.
On Sunday the Tribune's Rick Kogan also marked the publication of Entrapment and Algren's anniversary.
"Members of the International Olympic Committee's evaluation commission are currently in town," Kogan wrote. "I have no doubt that what I believe will be Algren's most enduring work, Chicago: City on the Make, will not make it into whatever package of goodies these visitors cart home. Too bad. There are few writers who have understood and articulated the contrasts and crimes and complexities of Chicago more powerfully than Algren."
Indeed. I'm sure I've done this before, but my favorite Algren passage comes from City on the Make and is true today as it was then:
"The hard necessity of bringing the judge on the bench down into the dock has been the peculiar responsibility of the writer in all ages of man. In Chicago, in our own curious span, we have seesawed between blind assault and blind counter-assault, hanging men in one decade for beliefs which, in another, we honor others.
"And that there has hardly been an American writer of stature who has not come up through The Chicago Palatinate, was an observation which, when somebody first made it, was still true. God help the poor joker who comes up through Old Seesaw Chicago today.
"For we are now in a gavel-and-fingernail era. Punitive cats have the upper hand. The struggle is not to bring the judge into the dock, but to see who can get closest to him on the bench. For upon the bench is where the power is, and elbows are flying."
Elbows are flying.
Opening Day
White Sox opener notwithstanding, baseball is upon us again. And here at the Beachwood, that means The Cub Factor and The White Sox Report. Truly, there is no better weekly update on our favorite teams anywhere in the universe.
"The Cubs embark on the most meaningless regular season in the history of the franchise," Marty Gangler writes today. Find out what he means.
And Phil Barnes, who takes over The White Sox Report this season from the estimable Ricky O'Donnell, his Top Ten Chicago Sports stablemate, offers not just his projected Opening Day lineup but what the lineup will look like on May 1.
*
Meanwhile, our very own Jim Coffman makes The Case for Cutler in today's SportsMonday. And as usual, he's right.
Why Google Will Win
Sam Zell and his fellow newspaper owners are on the wrong side of the digital revolution. Beachwood legal correspondent Sam Singer explains.
The Q Factor
"My parking meter is running down," Democratic Cook County Commissioner Mike Quigley quipped, mocking the city's recent rate increase. "Does anyone have 400 quarters?"
*
What If They Gave An Election And Nobody Came?
David Axelrod: Millionaire Lobbyist
AT&T, Comcast, and Bally Total Fitness made him rich.
*
Even more aggravating is that White House social secretary Desiree Rogers pulled down more than $1.8 million as the CEO of People's Gas for just the first half of 2008. People's Gas!
And that's not all.
"[S]he earned $350,000 in salary at Allstate Financial as Social Networking president; $150,000 in director fees at Equity Residential and $20,000 in board fees at Blue Cross Blue Shield," Lynn Sweet reports.
Halting Hendon's Hijinks
"Gov. Pat Quinn has halted a $9.7 million state grant program whose recipients included the The Al Malik Temple for Universal Truth, which spent $20,000 in taxpayer funds to teach kids about how their name and birth date influenced their destiny."
Indecent Exposure
"Have you no decency" Gov. Pat Quinn asks former state Rep. Kurt Granberg (D-Carlyle).
Granberg received a $40,000-a-year pension sweetener after serving just three weeks as director of the Illinois Department of Natural Resources before Quinn fired him. Granberg says he's keeping the money.
"I don't think it has merit," Granberg said about Quinn's call to give the money back to taxpayers.
Granberg says the law doesn't allow a giveback, anyway.
Okay, here's an idea: Give the money to charity. Every year.
Expert Witnesses
Is there any actual evidence anywhere that bolsters the claims of Chicago 2016 that hosting the Olympics will provide an economic gain to the city? If only reporters would quote the research as much as they quote the out-of-thin-air claims by bid organizers. Don't facts mean anything?
Of course, it's too late anyway. Reporters should have done their jobs long before the bid got this far along. Now, win or lose, nothing will derail the effort.
And yet, those pesky facts slowly roll in. Here now comes the Tribune's Steve Chapman with this:
"Boosters promise gains in the form of infrastructure improvements and a boom in tourism. But Victor Matheson, an economist at College of the Holy Cross, has found that the glow of staging major sporting events like the Super Bowl, the World Cup or the Olympics 'tends not to translate into any measurable benefits to the host city'."
If there are academics out there who have actually run the numbers and come to a different conclusion, I haven't found them.
Not only that, but money diverted - even from private sources - to the Olympics comes with a price.
"Has anyone considered all the institutions that will suffer because donations and entertainment outlays will be diverted from them to the Olympics?" Chapman asks.
No, that really hasn't been discussed. And again, it's too late now.
The Olympics would be a blast for Pat Ryan and the rest of the Daley crew, and it would certainly be fun to have here. But no one should be misled about which end of the transaction we'd be on.
The Beachwood Tip Line: Elbow-free.
Posted by Beachwood Reporter at 3:05 PM | Permalink
SportsMonday: The Case For Cutler
By Jim Coffman

Jay Cutler would have been worth five first-round draft picks. Of course he would have. We're talking about a shiny, new all-Pro Bowl quarterback, one who still has three years left on his rookie contract. Signal-callers this good and this young and this cheap (yes the Bears will have to re-do his contract before it ends - but I'll bet they get at least one great year out of him before they do) do not get traded. Ever. So talking about the Bears giving up too much just doesn't compute. How can you trade too much for the far and away most valuable commodity in the sport? Short answer - you can't.

And, of course Cutler, won't win games by himself. He'll need help. But the Bears didn't lose anything from their defense last week (maybe it would have been good if they actually had lost a few of last year's most egregious under-achievers but still . . . ). And while I'm hoping the Monsters will sign free-agent wide receiver Torry Holt (who would be able to help next season while rookies almost certainly wouldn't), there are significant offensive pieces here already. Start with deep passes to Devin Hester and then mix in short and medium-ranged ones to Matt Forte (whose ability to run the football is actually surpassed by his knack for catching it) and stud tight end Gregg Olsen. Not bad. And the absolute happiest guy on this team has to be wide receiver Earl Bennett, who did not catch a pass as a rookie last year but now is reunited with his former college quarterback. The Bears draft a big wide receiver in the second or third round and grab a Jerry Angelo special or two, i.e. significant defensive contributors in the fifth round (when they have two picks) or later, and I'll take that going forward.

Physically, Cutler has it all (although he is a pudgy, pasty-faced character, isn't he? With that little boy bowl haircut?). It starts with just enough size - 6-feet, 3-inches tall and 200-and-whatever pounds. His sightlines are good enough and he's substantial enough to take a hit. But he doesn't have to take too many hits because he is so good at moving around and buying himself extra time to make a play.

And there is his cannon of a right arm.

Cutler's biggest advantage is mental. This is a seriously smart athlete playing a position where that makes a big difference. He apparently would have taken a scholarship at Illinois way back when he was a senior in high school, but that didn't happen so he turned to Vanderbilt. And it turned out Cutler and that academically rigorous school were a perfect match. Many have derided Cutler for not handling the goings-on in Denver leading up to the trade with enough maturity. But others have argued the opposite. The bottom line - thank goodness things played out the way they did. Otherwise he'd obviously still be a Bronco.

The best part of all? The simple fact that the miraculous happened. Angelo actually pulled off the big one! That old son-of-a-gun made the NFL trade of the last quarter-century at least, the most significant Bears transaction since the signing of Red Grange (that one remains No. 1 because there's a decent chance the Bears and the NFL wouldn't have survived if George Halas hadn't sold Grange on pro football way back when all anyone cared about was the college game).

The Bears had gone so long without a player of this caliber even being a possibility on offense. We have dreamed of a guy with the potential Cutler had three years ago. I guarantee no one, not one Bears fan, had faith Angelo would find a way to bring this guy to town, and he did so three years later, after Cutler had proven he should be rated among the top half-dozen quarterbacks (only four of them go to the Pro Bowl after all) in the league. Jerry Angelo goes down in history as a successful Bears general manager. He took them to the Super Bowl after all. He does so even if Cutler is a bust. But he won't be a bust.

Hawk Highlights
There went the Hawks, the migh-ty Blaaaack-hawks. In-to the playoffs, yeaaaaah, they're in the play-offs. And there are signs of late that the Hawks might just do some damage in the second season.

In the Hawks' last two games, both very much playoff-type triumphs, Nikolai Khabibulin has found ways to make the critical save or two that so often makes the difference in the post-season. Khabibulin hasn't had to make too many saves - 20 at the Blue Jackets Sunday and 16 in the Hawks' previous encounter, a 3-1 victory over the Predators at home, but he has come with big ones at big times, like after long stretches of the Hawks controlling the play, when a counter-attack goal can be a killer.

There is every indication he is heating up at exactly the right time.

And Khabibulin, who carried the Tampa Bay Lightning all the way to the Stanley Cup four years ago, knows how to handle the heat.

-

Jim Coffman brings you the city's best weekend sports roundup every Monday. He awaits your comments.




Posted by Beachwood Reporter at 2:46 PM | Permalink
The Cub Factor
By Marty Gangler
As the Chicago Cubs begin another season I'd like to ask all fans a question. How's your mouth? Do you still have that bad taste in it? And as you probably do, does it still have that really sour milk tang to it? It took me a good 3 months before I could even talk about the '08 playoffs but even now I still can't get that really bad "way too long after the expiration date" tongue funk out of my mouth. And you know what? It's not going to go away until October. The Cubs embark on the most meaningless regular season in the history of the franchise. Because they could win 116 regular games and it wouldn't matter because you mouth will still be polluted. Sure they tried to help your dirty mouth with the acqusitions of Kevin Gregg and Milton Bradley but they're weak breath mints in a pewtrid stanking mouth filled with rotting bits of hot dog and broken dreams.
I'm not saying that this season won't be fun. Bradley, Big Z and Uncle Lou should provide plenty-o-fun at the old ballpark. Let's not forget these guys are nuts. As well as seeing how Little Mike Fontenot does at second base and what happens with newly christened Cub savior Micah Hoffpauir. Plus there's the whole thing about how Soriano can't field and Fukudome can't hit. That's fun. So there will be some things to talk about but it all doesn't mean a hill a beans a difference until October gets close. So let's enjoy these guys until it's time to see if they learned anything since last year, we have six months until it matters.
*
Last Few Weeks In Review: The biggest news is that Kevin Gregg was named the closer and Cub Nation is calling for Micah Hoffpauir to supplant Derrick Lee.
Week In Preview: The season opens with the Cubs on the road for three in Houston and then three in Milwaukee. This week the Cubs should really show their dominance in the division, except baseball is a real long season so that really isn't the case this week.
The Second Basemen Report: Expect Mike Fontenot to play almost every day at second base until the other teams figure out to never throw him a fastball. Then it may get interesting. You know, just like Jim Hendry drew it up.
In former second baseman news, Mark DeRosa is still a Cleveland Indian and starts in Texas this week. And Ronnie Cedeno is a Mariner and plays in Minnesota this week. They will be missed.
The Zam Bomb: Big Z is apologetic as he toes the rubber for Opening Day. But this will probably be the last time he's not angry about something. So let's enjoy this quiet time.


-
Endorsement No-Brainer: Reed Johnson for Ace Hardware because he's getting screwed.
Lost In Translation: u-noget returnio is Japanese for all sales were final on Fukudome gear last season.
Milton Bradley Game Of The Week: Stratego. Right now Milton thinks he's a 1 but he's more like a 6. Which he'll have to reveal once he's attacked. If you remember how to play Stratego that would make sense, if not you should be able to get the number correlation.
Sweet and Sour Lou: 60% sweet, 40% sour. Lou starts the season more on the sweet side because he's a baseball guy and baseball guys like it when it's baseball season. And like your real crazy drunk uncle, Lou knows that he's got a long haul in front of him but he's just glad to be away from his old lady and out with the boys again and cracking open that first cold frosty Falstaff.
Don't Hassle the Hoff: Micah Hoffpauir, Cub Nation's favorite hero, starts the year as a backup first baseman on the active roster. And like in most cities across America, the back-up quarterback is the most liked person on the team. Except he's the back-up first baseman.
Beachwood Sabermetrics: A complex algorithm performed by the The Cub Factor staff using all historical data made available by Major League Baseball has determined that you still have to play games and the division is not going to be handed to anyone.
Over/Under: The number of fans who will miss Jason Marquis +/- 8.
Mount Lou: Despite being baked in the hot sun of Arizona for the past few months, the crust of Mount Lou is cool and shows no trace of volcanic activity. But wait for the first blow save and the natives will rekindle the fire below. We predict Thursday.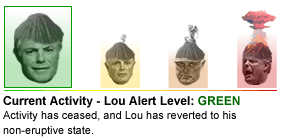 -
Posted by Beachwood Reporter at 2:34 PM | Permalink
The White Sox Report
By Phil Barnes
Unlike the other five divisions in baseball, there is no clear-cut choice as to who is going to come out on top of the American League Central this season. Nobody should really be surprised by this for the simple reason that after 162 games last year, there still wasn't a winner.
With all that said, no one is predicting the Sox to win the division, including Baseball Prospectus, whose PECOTA rating (as of 4/3/09) have the Sox winning 76 games, good enough for fourth in the division, just a win better than the lowly Royals.
While many Sox fans can get huffy and upset hearing that last season's division winners are perceived this year as the equivalent of Kansas City, there were so many questions that have been unanswered until recently, it becomes hard to blame "experts" who have been looking at a depth chart all off-season with questions as to who was going to play where at more than half the positions.
Who will lead off? Who is in the rotation? Who will play center? Second? Third?
Though the Sox do have a load of problems, they also have a core of studs as solid or better than that of the rest of the division. Left fielder Carlos Quentin had the MVP wrapped up last season before breaking his thumb on a freak injury. Alexei Ramirez returns to his natural position at short, where he spent the majority of his time in Cuba. Then the three-headed monster of Mark Buerhle, John Danks and Gavin Floyd have a chance to win a combined 45-50 games. Throw in veterans like Paul Konerko, Jermaine Dye, Jim Thome as well as closer Bobby Jenks, and we're looking at a team that still has a lot of potential to do some damage.
I wanted to give everybody a projected pre-season starting lineup, which is below. However, since there are so many potential problems, there is a second lineup. This is probably what the team will look like come May 1, when manager Ozzie Guillen has reshuffled his stuff, something he does every late April.
Opening-Day Lineup
1. Dewayne Wise- CF
2. Chris Getz- 2B
3. Carlos Quentin- LF
4. Jim Thome- DH
5. Jermaine Dye- RF
6. Paul Konerko- 1B
7. Alexei Ramirez- SS
8. AJ Pierzynski- C
9. Josh Fields- 3B
May 1 Lineup
1. Chris Getz
2. Alexei Ramirez
3. Carlos Quentin
4. Jim Thome
5. Jermaine Dye
6. Paul Konerko
7. AJ Pierzynski
8. Josh Fields
9. Brian Anderson- CF
For some obvious public misunderstanding, the centerfield gig also came with an Opening Day lead-off spot for Wise. This projected lineup is odd for a few reasons. The first and maybe least important is that if they plan on putting a young guy with very limited experience as high as they're putting Getz, with the hopes to eventually have him lead off, why not just put him at the 1-slot now? Wise is probably the worst hitter in the lineup and will be doing nothing more than pinch-hitting come tax day.
Also, while this isn't a golden rule in baseball, it should be. Starting the game off with two lefty hitters just has disaster written all over it. There will have to be a shuffle in lineups when a southpaw takes the bump. Wise was a whopping .143 and drew no walks last year against left-handed pitchers. The Sox will be the only team in baseball to start the season with left-handed hitters batting 1-2.
The other flaw I see, is that by default, Ramirez will have to bat absolutely no earlier than 6th (most likely 7th) if he isn't going to hit first or second. This is why, come May 1, or whenever the weather remains comfortable enough for the Cuban Missile to start hitting the ball, Alexei will find his way to the top spot of the order, possibly even leading off, drawing even more comparisons to Alfonso Soriano.
Now onto the pitching.
While there are just as many problems on the pitching front as there are hitting, to the untrained eye, this half of the team is the portion that dragging down the potential of the 2009 squad. Below is a projected rotation.
1. Mark Buerhle
2. John Danks
3. Gavin Floyd
4. Jose Contreras
5a. Bartolo Colon
5b. Clayton Richard
Closer- Bobby Jenks
Setup- Matt Thornton
Middle Relief- Octavio Dotel
Middle Relief- Scott Linebrink
Long Reliever- Jeff Marquez
This is where the Sox are going to win or lose the division. The first thing that has to happen if this team is going to succeed is the bullpen needs to bring it; for the whole season. The Sox were on fire going into the 2008 All-Star break largely because the pen was rock solid. And they faded in the second half largely because they were non-existent.
Bobby Jenks is a top 10 closer in baseball, and claims to have purposely taken something off his fastball and throw more breaking balls in a new approach towards hitters. With an exception of a horrid 2/3 inning against Puerto Rico, Matt Thornton looked very good in his World Baseball Classic debut and could quietly be making a run to surpass Jenks for the closer role in the next few years. Injury-prone relievers like Linebrink and Dotel need to succeed, or they could hurt their chances.
The rotation has the potential to be the strongest, or weakest part of the team. Buerhle will get opening day start number seven for the ChiSox. Danks and Floyd will go into this year with quite different expectations than they had last season. These two must succeed if the team is going to win, not the "we'll see how they do" approach given to them last year. Jose Contreras just won't go away. And this time, it's a good thing. It looks as if he could be ready by opening day, quite a turnaround considering his ruptured achilles was initially keeping him out until at least June. Richard and Colon will duke it out for the fifth spot. Colon, who we are awaiting the return from injury/old age/obesity, will most likely get the nod. Regardless of who wins, they won't be actually starting a game until mid-to-late April because of scheduling, which is why Bart gets the job. But as stated earlier, Buerhle, Danks and Floyd have to be on if they are going to win. And it wouldn't be bad to see Jose win 12 games either.
-
Send your comments to Phil Barnes, and be sure to check out his contributions at Top Ten Chicago Sports.
Posted by Beachwood Reporter at 2:24 PM | Permalink
Why Google Will Win
By Sam Singer
Concerning the print industry's uncertain future on the web, Sam Zell, Chicago's newest media mogul, asked this: "If all the newspapers in America did not allow Google to steal their content for nothing, what would Google do? We have a situation today where effectively the content is being paid for by the newspapers and stolen by Google . . . That can last for a short time, but it can't last forever."
That was in 2007, back when Zell was still an infant in the newspaper industry. For a man accustomed to opening his mouth and moving markets, Zell likely was startled, if not a bit humbled, when media insiders dismissed him as unversed and out of his element. Google, they reminded, is instrumental for newspapers in their struggle to survive online. The familiar storylines went on from there: Google doesn't steal content, it aggregates it; Google's retrieval programs don't copy stories, they sort them and compress them into hyperlinked headlines; those hyperlinks provide valuable pass-through traffic for news organizations, which can then turn around and raise advertising rates. Most importantly, Google's aggregating model is not directly profit-driven. Google News does not solicit advertisements, which puts it on cooperative footing with news sites in their efforts to raise their ad profile. In short, Google is the digital hand feeding hundreds of struggling content providers, and here was Zell, three days into the job, biting it.
All of which was accurate at the time. But if nothing else, credit Zell for his prescience, unintentional or otherwise: Last month Google News began running sponsored links alongside search results. Google News will now support itself with ad revenue, placing it in direct competition with content providers. Zell, it turns out, spoke too soon.
Startled by Google's sudden obedience to the bottom line, news outlets once behind the Google model are recoiling. Like Zell, their owners shutter at Google's talent for wringing value from web content, a skill that seems to have eluded our newspapers. Some, reportedly, are considering pulling their content. Others are being encouraged to sue.
Those in favor of the latter approach seem encouraged by two recent copyright suits against Google, both of which ended in settlement. In one, Agence France-Presse (AFP), a global news agency, challenged Google's use of copyrighted photos and wire stories for its news service. The parties settled without disclosing the financial terms of their agreement, except to say that AFP now authorizes Google News's display of headlines and photos to the extent they will help bring customers to news sites displaying AFP content.
Then there was Google's settlement with publishers and authors who brought suit challenging the Book Search project. For those unfamiliar, Google is in the process of building the world's first digital library. The project requires scanning millions of books, many of which are under copyright. As with the AFP agreement, print enthusiasts are emboldened by the Book Search settlement, which obligates Google to share a significant percentage of the project's revenue with authors and publishers - on top of the $125 million the company will pay upfront. Sue now, they implore, while the web giant's wounds are still open.
But newspapers have reason for pause before bringing this matter before a court. Settlement as a litigation strategy is too often mistaken for surrender. You might say I "settled" with the unsightly insect that happened upon my kitchen table last week when, instead of swatting it with the business section, I gently escorted it outside. But you would be foolish to conclude from my decision that I was outmatched. The same is true for Google, which likely had a number of intelligent reasons to mediate its copyright suits out of court, all wholly unrelated to the merits of its legal position.
In fact, Google has a rather sturdy defense for its use of copyrighted content. Google's lawyers maintain the company aggregates news content in accordance with the well established principle of fair use. The fair use doctrine operates as a limitation to the exclusive rights of copyright holders. There are no precise rules for determining when a use is fair, but courts often look to see if the new user has in some way transformed the original work. This might be achieved through parody or through artistic effect, or by reproducing a work for educational, non-commercial purposes. I can't, for instance, take a John Updike title and publish it under my name. But if instead I douse it in barbecue sauce, sprinkle on some glitter and call it contemporary art, I may have sufficiently transformed the original to satisfy fair use requirements.
Likewise for Google and its content retrieval services. Courts have consistently found search engines to have such transformative effects. According to the U.S Court of Appeals for the Ninth Circuit, which tends to chart the path in digital copyright law, when Google displays copyrighted content in its search results, it transforms original images into reference tools. In the Court's words, "Although an image may have been created originally to serve an entertainment, aesthetic, or informative function, a search engine transforms the image into a pointer directing a user to a source of information." Such is the basis for Google's fair use defense. So far the decisions in federal court concerning digital fair use have been limited to cases involving the aggregation of music, videos and photographs. But because courts consider news reporting a fair use in its own right, Google likely will have little trouble defending its aggregation model against a copyright challenge.
A potentially stronger defense is that news outlets have granted Google an implied license to display their content. This defense proved successful in a similar case involving cached web pages. Google's argument is an appeal to intuition: Since news sites can readily shield content from aggregators, it follows that their failure to do so results in an implied license to retrieve and display the content.
Which calls to mind Zell's original question: What would Google do if newspapers stopped giving away their content? It's worth recalling that before Google News began soliciting advertisers, Google seemed content to subsidize the service with other revenue streams. Content providers would be foolish to think they could bully a $150 billion company into submission. They would be even dumber to climb into the ring with Google over a lawsuit. Their best bet, I believe, is to embrace aggregation, to invest in optimization strategies that will ensure their content a more prominent place among the search results. This will require some patience, and probably an MIT student or two. Whatever they do, it is high time they realized they're on the wrong side of the digital revolution.
-
Previously by Sam Singer:
* Is TARP legal? Court to decide on laugh test.
* Taking Government Out Of The Marriage Business. Separating church and state.
* Chicago's Disorderly Conduct. Dissent allowed even in Daleyland.
-
Sam Singer is the Beachwood's legal correspondent. You can reach him here.
Posted by Beachwood Reporter at 2:09 PM | Permalink
Beachwood Brackets 09!
Once again the sharpest minds at Beachwood HQ have come together to produce the nation's best brackets. Watch for updates after every round.
Championship Monday
North Carolina vs. Michigan State. If you played your bracket the Beachwood way, you've already clinched no matter what happens tonight. Don't say we never made you any money.
Final Four
Michigan State vs. Connecticut. After UConn gives the Spartans a whooping, MSU will be laid off to balance the state budget.
North Carolina vs. Villanova. The run ends here for 'Nova as NC positions itself to win bucco Obama stimulus bucks.
Elite Eight
Louisville vs. Michigan State. This is so where the road ends for the Spartans. Michigan returns its focus to making crappy cars - soon on the government's dime.
Connecticut vs. Missouri. Missouri is the only team in the Elite Eight that I did not pick to be there. So they must die. Plus, UConn looks awfully good. Starting to wonder about picking Louisville to beat them in the Final Four.
Pittsburgh vs. Villanova. Villanova takes one more step before North Carolina overwhelms them.
North Carolina vs. Oklahoma. NC is two steps away from delivering the Beachwood Brackets to victories in both its pools.
Sweet Sixteen
MIDWEST
Louisville vs. Arizona. Arizona's iced tea is good and cheap, but we preferred Wake Forest. Besides, Louisville is the real deal.
Kansas vs. Michigan State. We're not saying it's gonna be easy, but Kansas is still rebuilding after that tornado wiped out Wakita.
*
WEST
Connecticut vs. Purdue. Recruiting scandal could distract UConn, sure. But Purdue's run ends here as Big Ten weakness is exposed once again.
Missouri vs. Memphis. Memphis is just a little cooler, a little more rock 'n' roll, a little bit more Southern rock mixed with the hip-hop. Missouri is very Arizona and Kansas.
*
EAST
Pittsburgh vs. Xavier. Coach Wanny can't win the big one, but the big one will come on Saturday against Villanova. Plus, Xavier is whack.
Villanova vs. Duke. It's all about 'Nova, dudes and babies. At least until it's all about NC.
*
SOUTH
North Carolina vs. Gonzaga. We don't like rooting for NC, but tournament rule number one is that you pick with your head, not your heart. Tournament rule number two is that you don't talk about Tournament Club.
Syracuse vs. Oklahoma. Barry Switzer's boys will be ready. The Orange have gone as far as they can go. Plus, Oklahoma takes the Southern rock, mixes it with the hip-hop, and adds a little cowboy.
*
Second Round
MIDWEST
Louisville vs. Siena. Siena did the job for me against Ohio State - barely. This is where the ride ends.
Arizona vs. Cleveland State. How can you not root for Cleveland State? They're nasty. And they'll win, too.
Dayton vs. Kansas. Kansas too much for the Flyers.
USC vs. Michigan State. I really thought BC would be here, but you never know with the BCS. Spartans, baby.
*
WEST
Connecticut vs. Texas A&M. UConn has a date with Memphis it intends to keep.
Purdue vs. Washington. Purdue has a date with UConn it intends to keep.
Marquette vs. Missouri. Marquette dashed my Utah State upset pick by a measly point. All I can do now is predict revenge via Mizzou.
Maryland vs. Memphis. Memphis got a scare, but history shows scares aren't necessarily portentious. Oh, and Memphis has a date with UConn it intends to keep.
*
EAST
PIttsburgh vs. Oklahoma State. Pitt still has a few games left in 'em.
Wisconsin vs. Xavier. Bucky Badger is killing me. I went with my head and not my heart, and look what Florida State did to me, blowing a Sweet Sixteen pick because they couldn't beat a mediocre Big Team, cool campus notwithstanding. I look for Xavier to win this and give Pitt a hard time before bowing out.
UCLA vs. Villanova. Nova, baby. Nova.
Texas vs. Duke. Unlike Wisconsin, Minnesota behaved like it should have in ceding its game to the Aggies. Now Duke takes it one more round.
*
SOUTH
North Carolina vs. LSU. One thing I have in common with the president: I picked NC to win it all too.
Western Kentucky vs. Gonzaga. Gonzaga, but that doesn't mean it will be easy - until they pull away at the end.
Arizona State vs. Syracuse. The Orange are not to be underestimated. For one more round.
Michigan vs. Oklahoma. Okay, maybe I underestimated the Big Ten, but Oklahoma is too much for Big Blue.
*
First Round
MIDWEST
Louisville vs. Play-In Winner. Play-in winners typically get played right out of the tournament in the first few minutes of their first real game, and this year will be no exception. Louisville may feel the pressure of being the tourney favorite in later rounds, but not today.
Ohio State vs. Siena. We're generally against schools named after colors, but Siena will ride a hot streak roughshod over overrated Ohio State.
Utah vs. Arizona. Arizona is even weaker than usual while Utah will represent.
Wake Forest vs. Cleveland State. Wake Forest is nasty, while Cleveland State is just plain nasty.
West Virginia vs. Dayton. The Mountaineers' Bob Huggins is a louse, but won't see his reckoning until round two against Kansas. Don't even think about a Dayton upset.
Kansas vs. North Dakota State. There's a North Dakota State? And they play basketball? Ride Kansas for a couple of rounds.
Boston College vs. USC. BC on a last-second tip-in.
Michigan State vs. Robert Morris. Our Robert Morris? That can't be right. Now, if they played North Dakota State . . . but against MSU, no, no, no.
*
WEST
Connecticut vs. Chattanooga. Chattanooga is so fun to say, but it's not gonna happen, folks.
BYU vs. Texas A&M. I was just thinking, if BYU ever faced up against Utah, who would Chet from the Real World root for? Probably the team with the most virgins. Still, the Aggies aren't up to the task here.
Purdue vs. Northern Iowa. I once lived in Cedar Falls and find it hard to believe that school produces NCAA-worthy teams, but more than that Purdue is one of two Big Ten teams - MSU being the other - with a chance to go deep in this tournament. So Boilermakers.
Washington vs. Mississippi State. Washington wins in a way that won't even be funny.
Marquette vs. Utah State. Wait, there's a Utah State as well as a Utah and a BYU? And they're all in the tournament? What in the world is going on out there in the salt flats? The funny thing is that Utah State will win this game.
Missouri vs. Cornell. Missouri on the march.
California vs. Maryland. The Terrapins pull off a minor upset.
Memphis vs. Cal State-Northridge. Maybe if it was Illinois State-Norridge there'd be a chance for an upset, but no.
*
EAST
Pittsburgh vs. East Tennessee State. I know a Pittsburgh-Louisville finale is popular, but it ain't gonna happen. You'll see why later, but that doesn't mean Pittsburgh goes out early. Funny thing is, after East Tennessee State they'll get Tennessee.
Oklahoma State vs. Tennessee. Pick 'em, but I pick Tenn.
Florida State vs. Wisconsin. I love all things Wisconsin, but FSU will be too much for the Badgers.
Xavier vs. Portland State. Xavier. And not just because I like saying it, or because it starts with an X. Portland State is a 13-seed for a reason, just as Xavier is a 4-seed for a reason.
UCLA vs. Virginia Commonwealth. The Commodores in a minor upset, and Lionel Richie has nothing to do with it.
Villanova vs. American. 'Nova, dudes. Nova.
Texas vs. Minnesota. As much as I'd love to pick my alma mater, I frankly don't see how they stand a chance against the Longhorns. Poor little Gophers.
Duke vs. Binghamton. Duh.
*
SOUTH
North Carolina vs. Radforrd. Radford sucks.
LSU vs. Butler. Louisiana is a state, but Butler will squeak by.
Illinois vs. Western Kentucky. Illinois is a popular pick to be upset in the first round, and I agree. We can read all about the recriminations tomorrow.
Gonzaga vs. Akron. Gonzaga is no longer a surprise, sleeper or Cinderella, but they're still good. Way too good for Akron.
Arizona State vs. Temple. ASU. Because they're better.
Syracuse vs. Stephen F. Austin. Austin may be good, but there's no way one guy beats Syracuse. The Orange are good.
Clemson vs. Michigan. Michigan sucks; Clemson less so.
Oklahoma vs. Morgan State. Don't be ridiculous.
Posted by Beachwood Reporter at 1:55 AM | Permalink
April 4, 2009
The Weekend Desk Report
By Natasha Julius
Oh, keep your pants on. We'll still be watching the news that matters.
Change Watch
In a welcome sign that, at last, a new era of responsibility has dawned, Wall Street admitted this week that there's more wealth to share when less people have access to it. Just ask the federal government.
French and Furious
French President Nicolas Sarkozy this week looked to celebrate the 60th installment of a franchise he reluctantly shuffled back into by parading a couple of hotties in front of the press. You know, sort of like Vin Diesel.
Fast and Spurious
Meanwhile, United States President Barack Obama welcomed to the North Atlantic Treaty Organization two nations that are neither north nor Atlantic. "Take that, UN," Obama declared. "Someday soon we won't need your help at all to invade other countries."
Fast Injurious
North Korean officials this week maintain they are in no way planning to nuke the shit out of Japan, South Korea or parts of the United States' western seaboard. In a welcome sign that, at last, a new era of responsibility has dawned, President Obama has responded by reminding the Hermit Kingdom that this is why no one likes them. "Like I told Silvio," the President said, "after a while, the act gets old."
Webb of Justice
Finally this week, for those concerned Chicago attorney Dan Webb won't be able to apply his special brand of judicial magic to the case of indicted former governor Rod Blagojevich, don't worry. He's still doing whatever he can.
Posted by Natasha Julius at 7:30 AM | Permalink
April 3, 2009
The [Friday] Papers
By Steve Rhodes
To tell you the truth, there is less than I thought there would be in the still-massive indictment of former Gov. Rod Blagojevich and five other power brokers. The indictment runs 75 pages; I had predicted it would top 100. Oh well. There's probably more to come.
Let's take a look.
* "If true, it's a chilling tale of public corruption in Illinois," the Sun-Times writes today. "Entering office on the heels of a major scandal by his predecessor, the now ousted Gov. Rod Blagojevich is accused of committing crooked acts in office before a jury was even picked in the federal corruption trial of former Gov. George Ryan."
Nice, although I think he's accused of committing crooked acts even before he took office. Or at least conspiring to.
* "To Blagojevich's credit," Roland Burris spokesperson Delmarie Cobb said, "he decided as a final act it was important to appoint someone with an exceptional reputation of integrity and superior public service to the U.S. Senate seat."
Yes. The man accused of committing crooked acts even before he took office and continues to profess his innocence against mounds of evidence made a singular exception when it came to appointing Roland Burris to a U.S. Senate seat he is otherwise alleged to have tried to sell.
* "The newest extortion allegation against ex-Gov. Rod Blagojevich is that he tried to hold up a $2 million state grant for a Northwest Side school unless Rahm Emanuel would get his Hollywood agent brother to throw a campaign fund-raiser for Blagojevich," Abdon Pallasch reports in the Sun-Times.
* Pallasch appeared on Greta Van Susteren's cable-TV show on Fox News last night. Here was my favorite part.
GRETA: I am not suggesting [Patti] did anything wrong whatsoever . . .
ABDON: Heh-heh. (smiling)
GRETA: Any thought that she's in trouble?
ABDON: Absolutely.
* "Former Illinois First Lady Patricia Blagojevich, whose foul-mouthed diatribes are the object of comedy show scorn, was more closely implicated in her husband's alleged corruption scheme Thursday by federal authorities who now say she took thousands in payoffs for real estate work she never did," the Tribune reports.
And who did those payoffs come from? Tony Rezko (D-Obama).
* "Your Move, Enablers," the Tribune editorial page says today.
My favorite comments:
1. I'd note that the Trib has almost always endorsed nearly every incumbent legislator. I've always felt that was a mistake that amounted to enabling the enablers. Will you repeat the mistake?
Posted by: ryan | Apr 2, 2009 7:20:31 PM
2. And, to conveniently forget how many times the Chicago Tribune endorsed Governor Ryan and all others of his ilk, again, is just as enabling as anything done by our current crop of politicos working downstate.
Posted by: Rev. William Hayashi | Apr 2, 2009 8:37:10 PM
3. This otherwise-sharp editorial ignores one enormous elephant in the room: the Daley/Stroger political machine. If Illinois politics are going to be swept clean, the job has to start right here in Chicago at City Hall.
Posted by: Judy Raddue | Apr 2, 2009 9:06:56 PM
* Obama, who backed Blagojevich in both 2002 and 2006, and whose self-described political godfather is Tony Rezko, isn't listed among the "enablers"
* Nor is the Sun-Times editorial page, which changed its 2002 Democratic primary endorsement from Paul Vallas to Rod Blagojevich after then-publisher and now-convicted felon David Radler brought an agenda to bear, which to this day has never been explained to readers.
* Today's Sun-Times editorial page is for reform, though. (It's not worth a link, trust me.)
* "The Combine didn't want me as governor," Vallas tells John Kass. "They didn't want real reform."
* "[Patti] got a $12,000-a-month salary from Rezko, who also paid her more than $54,000 in real estate commissions for which she did little or no work, according to the indictment," a Tribune graphic notes. "In 2008, Blagojevich also was said to have ordered an aide to arrange a paid state board appointment for Patricia Blagojevich or get state vendors to hire her. When two financial institutions balked at putting her on the payroll, Blagojevich ordered them cut off from further state business."
* "After turning Illinois politics into an amusement park ride, most notably for allegedly trying to sell President Obama's Senate seat, Blagojevich spent the day of his indictment with his family at Disney World," the Tribune reports.
Note to Tribune: I know it was hard to resist, but the amusement park thing just doesn't work.
* Maybe Gary Weitman wrote that line.
* Much better, from Lisa Holton via Facebook: "Hey, if Blago's in Florida today, they'd better make sure he isn't close to a boat with a working motor . . . "
* "It's hard to remember now, but ex-Gov. Rod Blagojevich was actually elected to reform state government," University of Chicago political science professor Charles Lipson writes in a Trib Op-Ed today.
As I wrote and argued at the time, anyone who believed Blagojevich was a reformer was ignorant and delusional. He was an empty-suit backbencher with no notable accomplishments in his record and certainly no reform credentials to brandish. He was Dick Mell's guy, for godsakes. One of the first rules of politics and journalism is to watch what people do, not what they say. I mean, really.
* "This is old-fashioned graft," former federal prosecutor Ron Safer said on Chicago Tonight last night. "Putting money in your pocket and into your family's pocket. And planning to do just that."
* "This is flat-out asking people for money in exchange for things," said lawyer Angela Pitts (?), who was on George Ryan's defense team, on the same panel. "It's striking in how simplistic this enterprise was."
Rock On, IOC!
Our very own Scott Buckner adds his Open Letter to the mix.
The Five Dumbest Ideas of the Week
Find out who had them. Plus, Twit of the Week!
New Wilco
-
The Beachwood Tip Line: Co-conspiratate.

Posted by Beachwood Reporter at 9:17 AM | Permalink
The Five Dumbest Ideas Of The Week
By Stephanie B. Goldberg
1. G-20 etiquette pointers: When meeting her royal Corgi-ness, do not pat her on the back.
Also, do not blow air kisses or make jokes about inbreeding or tell her that she's much more attractive than her stamp or say "Why the long face?" to Camilla Parker Bowles while brandishing a carrot or lump of sugar.
2. Rebuffed in her attempt to adopt yet another Malawi child with living relatives, Madonna consoled herself by adopting her 22-year-old boyfriend Jesus Luz. We can't wait to see their Christmas cards.
3. Danone, the parent company of Dannon Yogurt, pulled the plug on Essensis Yogurt, which was marketed in France with the modest claim that it would make people who ate it more beautiful. "Somewhat stupid" was how Swedish marketer Peter Wennstrom described the product's potential customer, adding that "it's a Bridget Jones kind of product . . . but even she will only buy it once." Or twice, tops.
Editor's Note: I heard Camilla Parker Bowles was their biggest customer . . .
4. After state lawmakers debated withholding millions of dollars in aid to the University of Maryland, the school's administration rescinded its decision to allow the screening of an X-rated movie in the student union and then checked their calendars to make sure they hadn't time-traveled back to 1972.
5. What's black and white and bleeding red all over? Last week, the answer would have been the Chicago Tribune. This week, however, the answer is the Chicago Sun-Times and the Chicago Tribune. Top that, Big Apple!
-
Twit of the Week: Bonnie Fuller
"Someone at my gym pointed out that people in a lather about Madonna adopting, just jealous. THEY want to be adopted by her. "
-
Look for Stephanie Goldberg's Five Dumbest Ideas of the Week in this space every Friday.
Posted by Beachwood Reporter at 5:32 AM | Permalink
Drop Everything And Read!
By Open Books
When was the last time you were able to sit down for more than a couple of minutes to enjoy a good book?

Open Books, Chicago's non-profit literacy organization, wants to remind you of the joy of reading and will open its doors on Monday, April 13th to observe . . .
National Drop Everything and Read Day
Where: 213 W. Institute Pl., Suite 305. Chicago's River North neighborhood
When: 9 a.m. to 5 p.m.
Cost: Free!
-
Open Books staffers will be turning off their phones and computers and putting their work aside for one day only to provide Chicago with a quiet place to relax and enjoy a good book. Your readers are invited to drop by our office anytime between 9 a.m. and 5 p.m.

In a hectic and stressful world, the pleasure and escape offered by reading is often overlooked. Don't miss this chance to get back to something simpler and spend the day reading a good book!
Also in celebration of Drop Everything and Read Day, Open Books will be dropping books all around River North. Keep your eyes peeled for books with big red bookmarks popping up on the streets, riding the Brown Line, and taking trips on elevators.

You might not know it, but your ability to read a book is not shared by over 40 million adults in America, who read at or below a fourth grade level. Celebrate your own ability to read, and support our mission to combat illiteracy, by joining us on Drop Everything and Read Day!

For more information:
* www.dropeverythingandread.com
-
The Beachwood Reporter recommends the books in our Amazon ads to your left.
Posted by Beachwood Reporter at 12:27 AM | Permalink
Open Letter
Welcome - again - to the City of Chicago. Other than maybe forgetting to pick up a snow globe with the Sears Tower inside at the airport gift shop last time, I'm not exactly sure why you're here a second time within a year or so. But I'm a fun guy, so I'm not going to raise a stink over anyone with enough clout to score a pleasant trip halfway around the world on someone else's American Express card. You're living the American Dream - having the rich, the powerful, and the beautiful cater to your every whim on someone else's dime . . . and you're not even American! So rock on, IOC folks! You're without question the envy of anyone here who still has a job. We're only a month or two into our nation's hopeless slide into the abyss of socialism, so soak up whatever we still have left of the good life while you can.
Otherwise, I hope you'cw arrived well-rested in your mission to take a closer look at Chicago, a town that hasn't been able make up its mind in 25 years over basic cable TV - so don't read too much into any of the posters you may see along your parade route professing the citizenry's support of the 2016 Summer Olympics. This is a city that used to pay dead people to vote. Twice. At least.
Make no mistake, impressionable IOC ambassadors: the City of Chicago has plenty of wonderful things about it, especially if you stick to the usual tourist spots and nobody in your party is hopped up on dope while standing under that colossal mirrored kidney bean in Millennium Park, or mistake a bar called Berlin for anything that might go on among the more conservative folk in Berlin the city. Whatever it is you'll be doing, I'm willing to bet it won't involve any heavy reading. Or maybe it will. The city's 2016 bid book is bigger than the city budget document the mayor's office comes up with every year, and nobody in the city council even bothers to read that before they pass it without asking too many questions. In a nutshell, a crack whore does a better job of managing money than the people who run this city because, well, the city is dead broke. It's so broke, it sold off its cash-cow parking meters for 75 years just to try to make ends meet this year. The city still collects on parking tickets written by meter cops of course, but signing away the right to all those billions of 25-cent pieces adding up year after year is like living on a deserted island and putting your bitchy wife on a raft so you can go live with your bitchy old mother-in-law in the grass hut next door. Sure, you'll still get your laundry done, but your prospects for getting laid anytime during the rest of your life are pretty remote.
Speaking of foresight, the fact that whatever brain trust decided to bring you to Chicago at the end of March when the weather tends to be raw and unpredictable - Jesus H. Christ, it just snowed last weekend! - instead of a month later when the city is gentle and has begun to become its prettiest kind of says something, don't you think?
But really, kind International Olympic Committee visitors, it's much more than that. If you have no pity for this city's citizens, then have pity upon your own countrymen who might decide to spend a major hunk of their life's savings to come to Chicago in the summer of 2016 - especially if they read The Devil in the White City, Erik Larson's awesome book about serial killer H.H. Holmes and how Chicago managed to pull off the 1893 Columbian Exposition by the skin of its teeth, to understand what sort of unfortunate things can go on around here when we go hosting long, world-stage events. True, our building inspectors have come a long way - relatively speaking, anyway - toward noticing out-of-the-ordinary things like gas chambers and lime pits and trap-door chutes designed to snare fair maidens looking to enjoy a ride on the world's largest Ferris Wheel, but if our own elected state and city legislators are able to screw their own people into submission, imagine what's going to be in store for some quiet, unassuming family from Djibouti just looking to enjoy a week of pole vaulting.
International brotherhood and civic pride my ass; it's all about the money. Esteemed IOC representatives, I'm not sure whether anybody associated with the city has told you this either, but Chicago - and the surrounding areas that encompass Cook County and all taxable surfaces on the planet Mars - is home to the nation's highest sales tax rate. The United States is a breathtakingly massive country, so that's a sizable accomplishment. I'm not sure what average people in foreign lands earn in a year, but the minute they run out of cigarettes and end up going broke once they pay $80 American for a carton of Marlboros (and that's before every store owner in the city doubles their prices on every possible thing anyone might think of needing) - there's going to be a social dilemma nobody was really expecting. Quite frankly, city government is annoyed enough with people who live here begging on the streets for spare change, and those who still have any aren't exactly falling over themselves to lift the station of those who don't.
And no, being a poorly-budgeted visitor with a delightful accent who might be more colorfully-dressed than the typical homeless Chicagoan won't make any difference, either.
From what I understand, public transportation is a major concern to you IOC folks. Being out-of-towners, it wouldn't surprise me if the mayor and everyone else herding you around for the next few days have somehow convinced you that those horse-drawn carriages around the scenic Water Tower is public transportation, and that all those elevated trains and buses criss-crossing the city really belong to Ford Heights, a destitute village 30 miles to the south.
Since the average, ordinary world is going to have to get around this city, you should know that our public transportation falls under the supervision of the Chicago Transit Authority, which happens to be the nation's foremost authority on running sweltering buses and trains that are hopelessly late if they're not otherwise busy running off the tracks or catching on fire. And that's on an ordinary day for the ordinary people who pay to ride them. Except old people. They get to be miserable for free. True, visitors from lands where sweaty, overcrowded trains topple over or go hurtling into ravines and rivers might feel like it's old-home week, but it's not something the typical commuter here feels cheerful about. Even more so once you pour in several million out-of-towners all elbowing each other in the kidneys for the same seat.
An efficient public transportation system, ease of travel, and affordable, clean amenities that leave a lasting and favorable impression on the world are important to you - and truly, they're important to us, too. That's exactly why you need to stick some other poor sap of a city with the 2016 summer games. We're still trying like hell to get the world to forget about Al Capone. And he wasn't even mayor.
Sincerely,
Scott Buckner
Posted by Beachwood Reporter at 12:20 AM | Permalink
April 2, 2009
The [Thursday] Papers
By Steve Rhodes
BREAKING: Blago indictment to come today.
The [Thursday] Papers
Welcome IOC! Let me tell you how stupid our newspapers are. This will work in your favor.
"And Tuesday, about 60 people joined Mayor Daley and Chicago 2016 CEO Pat Ryan to unveil a poll of Chicago area residents showing 78 percent favor bringing the 2016 Summer Olympics here - up a percentage point from a February poll," the Sun-Times reports.
Did you hear that everyone? Up a full percentage point!
Of course, this is a magic poll with no margin of error.
And the fact that the poll was conducted by Chicago 2016 doesn't mean it's tainted - even though a Tribune poll found that "75 percent of all those surveyed said they were against the use of tax money to cover any financial shortfalls."
The IOC, however, requires just such a guarantee.
But if we want to take that poll at face value - something we were taught in Journalism 101 not to do - we might look at it another way: Despite Chicago 2016's massive public relations campaign and virtual control of the message distributed through our daily newspapers and local TV stations, support for the Olympic bid hasn't budged.
Sure, that's not a lot of room for improvement when you're at 78 percent, but how much effort has been expended to keep that number from falling?
The Tribune, too, falls for the alleged poll uptick. "Public support has inched up 1 percentage point in recent months," the paper says - again ignoring its own poll in favor of the tray of sweets Chicago 2016 hands them.
And oh is that tray filled with sweets! We can just eat 'em up and slip into a sugar coma instead of actually thinking for ourselves! (I'll say "inched" - if this was over "recent months" that number must have been moving up by tenths of tenths of tenths of a percentage point daily!)
"With a price tag of about $4.8 billion, the Games could generate $13.7 billion in 'economic activity' for Chicago alone, according to a study commissioned by . . . Chicago 2016." (ellipses mine; I couldn't resist.)
I guess the bankruptcy courts don't allow newspapers to present views - some might say "facts" - that conflict with official proclamations.
Or maybe the Sun-Times just couldn't afford to call, say, Allen Sanderson, the reknown University of Chicago sports economist.
Hint to Sun-Times: Like your online edition, Google is free.
"There is so much boosterism that the overwhelming tendency is to vastly overstate the benefits and vastly understate the costs," Sanderson - who studies such things for a living - warned us two years ago in the Wall Street Journal
It's just too bad that boosterism is coming from the press - the institution that is supposed to think critically about official claims and the use of taxpayer dollars.
And it can't really be the bankruptcies of the paper that are holding them back. After all, the also-in-bankruptcy Chicago Reader's Ben Joravsky continues to find time to, you know, actually study the numbers and the historical perspective of past Games.
"I'm here to tell you some things about Chicago you'll never hear from Mayor Daley, who's acting like a used-car salesman, trying to sell you an old beater without letting you look under the hood," Joravsky writes in an open letter to the IOC today.
Of course, local reporters besides Joravsky haven't shown much interest in looking under the hood. They're too busy being entranced by the sparkly prototype.
And can we please retire all references to making no little plans? I'm shocked - shocked - to see this ridiculous phrase wheeled out again.
"If Daniel Burnham were alive today, he'd be proud of his hometown," the Sun-Times editorial page claims this morning. "On the centennial of his sweeping 1909 Plan of Chicago, his city is again making 'no little plans'."
Ugh and a half.
"If done right, the Olympics and its afterglow would mean new jobs, new tourists, extra tax revenue and new housing, including affordable housing units, for Chicago and its residents," the Sun-Times says.
And would holding the Games here also cure cancer?
"[A] well-run Games could generate new tax dollars to help improve the very services every Chicagoan needs and deserves."
Could!
But all evidence is to the contrary - evidence I'm sure the Sun-Times's three-person editorial board failed to confront Ryan with on his recent visit there.
"Daniel Burnham exhorted us to 'make no little plans'," Sanderson wrote last fall in Chicago Life. "The admonishment not to make huge, unwise ones is equally applicable. In the past half-century, the ex ante promises of most Olympic Games far surpass the ex post reality."
-
* Dear IOC: Mayor Daley Is Out Of Control.
* Dear IOC: Don't Pick Us.
-
Trib Squib
The Tribune editorial page takes time out from its anti-corruption campaign to describe for the IOC how quaint and charming our "democratically elected king" and his cronies are.
Apparently it's okay for mayor and his pals to squander our money, but not Todd Stroger.
The Daley Show
Speaking of our quaint mayor . . .
* Just days after we glimpsed the inner workings of the now-defunct Hispanic Democratic Organization and rampant cronyism in City Hall as laid out in the trial - and conviction - of former Streets and San Commissioner Al Sanchez, the city has awarded a lucrative contract that suggests business is indeed as usual in the Daley administration.
Beating Stroger
And speaking of Todd Stroger . . .
* It's harder to override a veto by the president of the Cook County Board than it is to override a veto by the president of the United States.
Tribune Fools' Day
* Company now one big joke.
Do It Like the Sox Do!
* Lower Body Mechanics. In our second installment of White Sox Academy.
Down For The Countess
For our Real Housewives of New York City fans.
Ad Note
Hey, check out our Amazon ads. You can buy a sheet pan for $15.99, for example, on our People Places & Things page. Just sayin'.
The Beachwood Tip Line: In and out.

Posted by Beachwood Reporter at 10:24 AM | Permalink
Down For The Countess
Real Housewife will apparently keep her title.
Posted by Beachwood Reporter at 6:59 AM | Permalink
Dear IOC
In three parts.
1. I'm not here to tell you how paying for the games would cripple my hometown - if you want that, see chicagoreader.com/2016_olympics. This letter is about your needs, not ours. I'm here to tell you some things about Chicago you'll never hear from Mayor Daley, who's acting like a used-car salesman, trying to sell you an old beater without letting you look under the hood."
- Ben Joravsky in his Open Letter to the IOC
2. Mayor Daley Is "Out Of Control"
*
3. Federal Plaza Rally and March to Greet International Olympic Committee (IOC) upon their arrival to inspect Chicago as potential 2016 Olympic Host City
Author, Olympic Expert, and No Games Vancouver Activist Chris Shaw to Join Demonstration
CHICAGO - No Games Chicago will be holding a rally and march on Thursday, April 2nd to send a message to the International Olympic Committee (IOC) that rather than paying for a two-week, debt-drenched spectacle, Chicago taxpayers want "Better hospitals, housing, schools, and trains - not games!" The IOC will be visiting Chicago April 2-8.
"The Bid Committee was quick to try to shout us down, and they never delivered when they said they'd welcome a public debate, despite several requests," said No Games organizer Bob Quellos. "They aren't interested in public debate, so we decided Chicagoans should be able to speak directly to the IOC."
WHAT: SHUT DOWN THE OLYMPIC BID Rally and March
WHEN: Thursday, April 2nd, 5 p.m.
WHERE: Federal Plaza, Adams & Dearborn Streets in the Loop
MARCH ROUTE: From Federal Plaza to the Chicago 2016 Offices (AON Building)
The history of the modern Olympics has been one of debt, displacement, and corruption. Chicago's Olympic bid for the 2016 Summer Games is on course to be no different as the City and state have lined up hundreds of millions of taxpayer's dollars to fund a the three week party. A coalition of individuals from throughout Chicago called No Games Chicago believes that the time, money, and energy placed into bidding and hosting the Olympics would be better spent on things that would actually improve the lives of average Chicagoans - including hospitals, housing, schools, and trains.
Chris Shaw, a resident of Vancouver and author of Five Ring Circus: Myths and Realities of the Olympic Games, discussed the similarities between Vancouver, as 2010 host city, and Chicago.
"We heard the same promises about 'no public money' and the rest of it - the exact same song and dance. And you can see the result: once we got the games, they couldn't spend our money fast enough. None of the economic forecasts, promises of transparency, or environmental and social promises came true in Vancouver. In fact, in all cases the outcome was the complete opposite. Most Vancouverites now wish they hadn't supported the Games. People were displaced, and we're preparing for a militarized zone to appear in our town. Chicago has a chance to stop all that before it starts."
In an effort to stop this potential boondoggle, Chicagoans from every part of the city will rally to send the IOC the message that the people of Chicago have a different set of priorities than the 2016 Bid Committee.
Shaw will be joined by a variety of Chicago citizens who will be speaking to the demonstration on how the Olympics will effect everyday citizens, including; Tom Tresser (speaking on the privatization of Chicago parks), Dorian Breuer of the Green Party (speaking on the environmental issues in the city of Chicago), Carole Steele of the Coalition to Protect Public Housing (speaking on the issue of public housing and the "Plan for Transformation"), Jim Vail, Chicago Public School teacher and member of the
Caucus of Rank and File Educators (speaking on Renaissance 2010), and more.
Background on the Olympic Games and the 2016 Bid:
* The overall cost of London's 2012 Games has quadrupled, from an originally projected $2.35 billion pounds to $9 billion pounds, while the construction of the 2010 Vancouver Olympic Village athlete housing alone has put the entire City of Vancouver at risk of bankruptcy.
* The City of Chicago has pledged $500 million towards the Games as an emergency fund, despite running an approximate $200 million deficit; a similar fund set up in London for the 2012 Games has been nearly depleted.
* Despite an $11.6 billion deficit the State of Illinois has put $250 million of taxpayer dollars on the line for the games.
* Extreme violations of civil liberties have occurred in numerous host cities: 1984 saw the jailing of thousands of young black men in Los Angeles in the infamous "Olympic Gang Sweeps;" 1996 host Atlanta criminalized homelessness and produced pre-printed citations for African-American males; in Athens in 2004 psychiatric hospitals were compelled by the government to lock up the homeless, the mentally ill, and those who suffered from drug dependency.
* On housing: Atlanta's 1996 games also coincided with the decimation of public housing there; at least 1.5 million Beijing residents were displaced from their homes by the Olympic Games, while Native Americans in Canada are currently facing the development of ancestral hunting and fishing lands
For more information, visit www.nogameschicago.com or contact Sarah Macaraeg at
sarah.macaraeg@gmail.com or 312-315-8476 to arrange an interview or discussion with No Games organizers or author Chris Shaw.
Additional press contacts:
- Marisa Holmes, 614-260-0545, marisaholmes@gmail.com
- Tom Tresser, 312-280-1160, tom@tresser.com
- Bob Quellos, 773-531-2341, rquellos@gmail.com

Posted by Beachwood Reporter at 6:33 AM | Permalink
White Sox Academy: Lower Body Mechanics
One in an occasional series. Hit like they do.
-
Next: Infield Receiving Drill.
-
Previously:
* Hands at Launch.
Posted by Beachwood Reporter at 6:19 AM | Permalink
Tribune Now One Big Joke
By The Beachwood Bureau of Comedy Assessment
This is no joke, folks. On a couple levels. The Tribune Company actually, truly, really issued this press release on Wednesday as an April Fool's Day prank. We ask you: Is Sam Zell's Tribune the least funny company in the history of America?
*
Tribune to Unveil Revolutionary Communications Tool
Alternative Info Super-Highway Created, May Render Internet Obsolete By 2010
Content Delivered to the End-User More Directly Than Ever Before
CHICAGO, April 1 - Tribune Company today announced detailed plans to introduce a high-power, low-cost communications device designed to make all media, including the Internet, obsolete by next year. The device, tentatively being marketed as "The Accelerator(TM)," uses patent-pending nano-technology to aggregate the sum of all human knowledge - everything from where you put your keys last night to the genetic sequence of field mice DNA - and deliver what you want, when you want, directly into your brain. A prototype of the device and a description of its features can be found on the company website at www.tribune.com.
"Forget cloud computing, this is vapor computing," said Randy Michaels, Tribune's chief operating officer. "Traditional media companies have been working for years to harness the so-called power of the Internet - we decided that rather than compete, we'd just make it obsolete."
The company estimates the Quantum based computing power of the device to be roughly 3.9 million times greater than a common PC, delivering information to consumers at roughly 12 times the speed of a traditional broadband connection to the Internet.
The Accelerator(TM) is backward compatible to traditional--some might say "outdated" - media such as email, streaming media, mp3 and mp4 playback and newsfeeds, as well as online gaming. The device is also equipped with such innovations as:
* 3D holographic displays, allowing projection from 3 inches to 172 feet on ANY surface, with resolution far beyond that of even high-definition television.
* Voice recognition accepting 373 languages and dialects, facilitating the elimination of the standard keyboard.
* Environmental re-creation programs able to re-generate the real-time visual and audible stimulus occurring on any date in history.
* On demand recall of literally every television program and film from an archival database numbering over 11.8 million titles.
* Personalized microscopic transmission powered by nano-technology, allowing users to access communication features of the device from distances up to 75 miles.
* Fool-proof security utilizing individual brain-scan patterning identification technology.
* "Cold Light" technology, powered by a 30-year plutonium battery.
Tribune also announced an exclusive arrangement with The Library of Congress to digitize every book in its collection by March 2010, and a plan to make an audio library of 23.4 million titles available to owners of The Accelerator(TM).
"I congratulate the development teams at Tribune Interactive," said Michaels. "They have put in long hours, many of them sober. And this marvelous device is the result - The Accelerator(TM) will mean billions in revenue, and the end of the extremely competitive advertising environment in which we've been operating. The game is over - we win."
Technologists at the company are still refining the final product, expected to be available for retail purchase in May for $28,500. A slightly more expensive hand-held version of will be available in late-2010.
"There are still a few bugs to be worked out," said Marc Chase, president of Tribune Interactive. "For example, in its current incarnation, The Accelerator(TM) weighs 425 pounds, which is a little more than we'd like, and the remote control feature still has some kinks in it. But, we're confident that we're in the end-stage development phase."
TRIBUNE is America's largest employee-owned media company, operating businesses in publishing, interactive and broadcasting. In publishing, Tribune's leading daily newspapers include the Los Angeles Times, Chicago Tribune, The Baltimore Sun, Sun Sentinel (South Florida), Orlando Sentinel, Hartford Courant, Morning Call and Daily Press. The company's broadcasting group operates 23 television stations, WGN America on national cable, Chicago's WGN-AM and the Chicago Cubs baseball team. Popular news and information websites complement Tribune's print and broadcast properties and extend the company's nationwide audience. At Tribune we take what we do seriously and with a great deal of pride. We also value the creative spirit and nurture a corporate culture that doesn't take itself too seriously . . . especially on April 1.
-
Please feel free to comment on what a bunch of idiots these guys are.
Posted by Beachwood Reporter at 6:06 AM | Permalink
April 1, 2009
The [Wednesday] Papers
The mainstream media discovers Tamale Guy.
Sigh.
*
Two-Faced
Daley to police officers who want more money in tight times: Get real.
Daley to Pat Quinn about his budget because he wants more money in tight times: "We get no benefit. They why should anyone be for it?"
*
Okay, I couldn't quite get those lines to "agree" stylistically, but you get the point.
KFChicago
From Beachwood Nation citizen Trecia Scott: Will potholes also taste like chicken?
Chicago-oply
"Chicago-In-a-Box - the Monopoly board game with Windy City favorites - is getting a makeover," the Sun-Times reports.
It was called Chicago-In-a-Box? Sort of like this?
"'We are actually in the process of revising the Chicago-In-A-Box game. It will now be called Chicago-opoly' said Carla Miller, an official for Cincinnati-based Late for the Sky, the game's marketer."
Um, if they do Clout Cards like ours I'm calling a lawyer.
High School Musical
From time immemoriam, right-thinking teenagers have learned the hard way that adults are the enemy. And this is particularly true in schools where administrators don't allow dancing or fancy themselves as newspaper publishers.
If Stevenson High School students don't find a venue to publish their work, they are welcome here at the Beachwood.
Kern Burn
When your editor sends out a memo addressing you as a "fellow owner," you are being treated as if you are still in high school.
Taxing Times
Maybe the Sun-Times can get out from under its tax burden by joining the Obama administration.
*
Okay, I know the logic doesn't quite follow, but I just couldn't find the line.
Democracy Abroad
"In one of the funniest proposals I've heard in years, Gov. Pat Quinn's Illinois Reform Commission has suggested that the state's Open Meetings Act apply to the Legislature," Phil Kadner writes in the SouthtownStar today.
Yarnbombing
Knit graffiti is here.
Ad Review
"Reckitt-Benckiser to Shift $20 Million to Web From TV Decision Driven by Need for More-Efficient Ad Rates," Ad Age reports.
"The company plans to shift an estimated $20 million in TV ad dollars to the web for more than 15 of its brands, including Lysol, Air Wick, Mucinex, Finish and Clearasil. The strategic shift is significant for the company, which has traditionally spent upward of 90% of its $475 million measured-media budget on TV, and less than $1 million in measured spending on the web in 2008, according to TNS Media Intelligence. Even though its 2008 internet advertising through the first half was already double its full-year internet spending in 2007, it was still only 1% of media spending."
So a lot of room for growth.
Investigative Review
"The University of Connecticut violated NCAA rules in the recruitment of former guard Nate Miles, a six-month investigation by Yahoo! Sports has found."
That's right. A six-month investigation by Yahoo! Sports.
Business Models
I really wish journalists reporting on the shifting media landscape would do their homework. On what basis have they formed their tired judgement that no one is making money on the Internet and the necessary business models have yet to be found?
At the infamous Chicago Journalism Town Hall meeting, Columbia College's Barbara Iverson began citing the eight business models she has found on the Web and was cut off by moderator Ken Davis, who said "You're overwhelming us."
Northwestern University media maven Rich Gordon also has a list of business models that he has observed work on the Web.
And, you know, you just have to look around. Maybe read industry publications - not really the journalism industry publications, because they're still busying themselves with the inverted pyramid. But there's a lot out there about new media and the tone is far different than what you find coming out of our dreary traditional newsrooms.
So it was more than aggravating when Elizabeth Brackett asked the same questions of her otherwise fine media panel last night on Chicago Tonight that I've seen her ask before. Maybe the problem is that this is a business story more than anything else and, let's face it, most journalists don't know a whit about business. When they talk about business models and revenue streams, they're just repeating what they saw somewhere in . . . the Tribune.
One question in particular really struck me. It was about the emergence of foundation funding of news organizations. "But don't foundations have points of view?" Brackett asked.
As opposed to Sam Zell, Conrad Black, Colonel McCormick and Gannett's shareholders? C'mon!
Geoff Dougherty of the Chi-Town Daily News was particularly well-positioned to answer that one: he's funded in part with money from the Knight Foundation. As in the old Knight-Ridder newspaper chain - the one that was once dedicated to newspaper excellence. Brackett didn't seem to know that. If Knight has an agenda, I'll take it.
And besides, who does she think pays her salary?
Olympiganda
"Chicago officials like their leadoff spot on a tour of Olympic honchos who will descend on the city this week before heading to the other three finalist cities hoping to host the 2016 Summer Games," the Sun-Times reports.
The Sun-Times also had a story ready that said "Chicago officials like going last on a tour of Olympic honchos" just in case.
After all, the story's headline is "We're In 1st Place On Tour Schedule."
We?
You think the Sun-Times has an agenda?
"'We'd rather be first than last. We can help set the bar as high as we want to,' [Pat] Ryan told the Chicago Sun-Times editorial board Tuesday.
"The tour of four cities 'is grueling,' Ryan said.
"'They're here six days and then they're home for a few days then they're out again. So by the time of the fourth one, they're going to be pretty tired, just physically. . . . There's an advantage to the freshness'."
Riiiight. It's a lot better to go first than to watch what your competitors do and trump them with a finishing flourish your guests will remember.
"Ed Hula, editor of the Around the Rings Web site, agrees: 'The first event is usually a pretty upbeat affair'."
Hula was also prepared to speak about the advantages of going last too, I'm sure.
Just because Pat Ryan visits your editorial board (small enough to meet in a Volkswagen these days; are you allowed to call three people a board?) and says it, you don't have to print it. Nor believe it.

Beachtastic
* Maxwell Street Malfeasance. Featuring correspondence from Ald. Bob Fioretti.
* Lobby Wars. There are more than 1,500 professional lobbyists paid to influence Illinois government.
* White Sox Academy: Hands at Launch. Hit like they do.
* 24 Hours With The Hallmark Channel. Golden heaven.
* Trivial Pursuit. Rush, MC Hammer, and Ludacris.
NBCtastic
* Political Fools. The pranks they'll play today.
* The Monsters of Midway Games. Getting the AIG treatment.
* Illinois's Movie Bailout. Blago's last act.
Stoolie
Driving drunk is not funny, but this is.
The Beachwood Tip Line: Motorin'.
Posted by Beachwood Reporter at 9:47 AM | Permalink
24 Hours With The Hallmark Channel
By The Beachwood Greeting Card TV Affairs Desk
Not recommended for, um, mature viewers.
*
6:30 a.m.: Paid Programming
7 a.m.: Golden Girls
7:30 a.m.: Golden Girls
8 a.m.: Golden Girls
8:30 a.m.: Golden Girls
9 a.m.: I Love Lucy
9:30 a.m.: I Love Lucy
10 a.m.: Touched By An Angel
11 a.m.: Touched By An Angel
Noon: 7th Heaven
1 p.m.: 7th Heaven
2 p.m.: M*A*S*H
2:30 p.m.: M*A*S*H
3 p.m.: To Be Announced
3:30 p.m.: To Be Announced
4 p.m.: M*A*S*H
4:30 p.m.: M*A*S*H
5 p.m.: Golden Girls
5:30 p.m.: Golden Girls
6 p.m.: 7th Heaven
7 p.m.: To Be Announced
8 p.m.: What I Did For Love
10 p.m.: Murder, She Wrote
11 p.m.: Golden Girls
11:30 p.m.: Golden Girls
Midnight: Golden Girls
12:30 a.m.: Golden Girls
1 a.m.: Cheers
1:30 a.m.: I Love Lucy
2 a.m.: Paid Programming
2:30 a.m.: Paid Programming
3 a.m.: Paid Programming
3:30 a.m.: Paid Programming
4 a.m.: Paid Programming
4:30 a.m.: Paid Programming
5 a.m.: Paid Programming
5:30 a.m.: Paid Programming
6 a.m.: Paid Programming
-
Previously:
* 24 Hours With QVC
* 24 Hours With Tru TV
* 24 Hours With Current TV
* 24 Hours With The Military Channel
Posted by Beachwood Reporter at 6:28 AM | Permalink
Lobby Wars
By The Illinois Campaign For Political Reform
LOBBYISTS PAID $6 MILLION IN GOVERNMENT FUNDS TO INFLUENCE STATE GOVERNMENT
But Private Sector Spending on Lobbying Remains a Secret in Illinois
CHICAGO - Local governments and public agencies spent more than $6 million to hire professional lobbyists to influence Illinois state government last year, according to a report released Tuesday by the Illinois Campaign for Political Reform.
The non-partisan organization calculated the price tag after analyzing FY2008 lobbying contracts awarded by 115 municipalities, transit agencies, public universities and other units of government which were obtained under the Freedom of Information Act.
"Because Illinois has relatively weak laws to regulate lobbying activity and transparency, it's impossible to know specifics about lobbyists' work," said David Morrison, Deputy Director of ICPR and lead researcher and writer of the report. "Nor can the public know the cost of lobbying on behalf of private organizations that are not covered by the Freedom of Information Act."
There are more than 1,500 professional lobbyists paid to influence Illinois government. If it were not for FOIA, the public would have no idea how much money is involved. Most neighboring Midwestern states, and most large industrial states, provide the public with far more information about lobbying and lobbyists than does Illinois.
Morrison noted that the public knows even less about the tens of millions of dollars spent on lobbying by private special interest groups, such as corporations and labor unions, because their contracts are not public documents.
"There's a lot of money flowing to lobbyists, private professionals who are paid to influence state policy," Morrison said. "In most cases, we don't know what these lobbyists are doing;who they're talking to, what agenda items they're pushing, and what they're trying to block."
Illinois law requires lobbyists to disclose meals, gifts, and travel paid for by lobbyists. But what special interests pay lobbyists, and which clients are footing the bills for those meals, gifts, and travel, is a mystery.
Even worse, some of the lobbying firms hired by local governments did not comply with state ethics laws related to their work. Illinois law requires professional lobbyists to register with the Secretary of State and disclose their clients before performing work. ICPR found several who did not register themselves or their clients in a timely manner; some did not register themselves or their clients at all.
Morrison said ICPR's analysis demonstrates the need for greater disclosure and more transparency as it relates to lobbying on the state level. He noted that the federal government, many other states and even Cook County and the City of Chicago have more comprehensive sunshine requirements for their lobbyists.
"Illinoisans are being kept in the dark about lobbying and how it affects their government," Morrison said. "We need new laws mandating greater transparency so that the public can get a better handle on how their taxpayer dollars are being spent and how special interest groups are influencing their government."
This is ICPR's second report on lobbying expenditures by units of governments. The report covering FY2007 found $5 million in spending. Among the 96 units of governments in both reports, total spending on lobbying grew 15% since last year.
The report recommends changes to Illinois' Lobbyist Registration Act, including:
* All lobbyists, whether representing a government or private entity, should be required to disclose the terms of lobbying contracts, including financial arrangements.
* Lobbyists hiring other lobbyists as subcontractors should disclose whether the subcontractors are lobbying for all or only some of the primary lobbyist's clients.
* Units of government should be required to acknowledge that they have hired a lobbyist.
* There should be a "cooling-off period" between the time a government employee or official leaves public service and his or her engagement as a lobbyist targeting former colleagues.
* The Secretary of State should have the clear authority to audit lobbyist disclosure reports and punish violators.
-
ICPR is a non-profit, non-partisan public interest organization conducting research and advocating reforms to promote public participation in government, address the role of money in politics and encourage integrity, accountability and transparency in government.
Posted by Beachwood Reporter at 12:54 AM | Permalink
White Sox Academy: Hands at Launch
First in an occasional series.
-
Next: Lower Body Mechanics.
Posted by Beachwood Reporter at 12:35 AM | Permalink
Maxwell Street Malfeasance
Prior to a March 24 town hall meeting about the state of the New Maxwell Street Market, ardent market advocate Steve Balkin, a Roosevelt University professor, issued a statement proclaiming that the the market "has been killed off by City Hall and aldermanic indifference, ineptness, and ignorance."
At the town jall, the vendors had their say, accusing contracted workers of acting "in a disrespectful, harassing manner toward them, leaving vendors worried about getting hefty fines written for small infractions," according to a Chicago Journal report.
"[I]t was the repeated invocations of poor treatment from Jam and its subcontractors that caught some of the aldermen's attention."
Indeed.
After the town hall, Ald. Bob Fioretti (2nd) wrote this letter - obtained by the Beachwood Reporter - to Ald. Walter Burnett Jr. (27th), Ald. Manny Flores (1st) and Commissioner of the Mayor's Office of Special Events Megan McDonald. Fioretti, Flores, and Burnett sit on the city council's special events committee.
*
March 29, 2009
Honorable. Walter Burnett, Jr.
Alderman, 27th Ward
City Hall, Room 203
121 N. LaSalle St.
Chicago, IL 60602
Re: March 24, 2009 Town Hall Meeting with Maxwell Street Market Vendors
Dear Ald. Burnett:
I share your concern about the serious allegations raised on Tuesday, March 24, by licensed Maxwell Street Market vendors about wrongdoing and mismanagement by contracted manager Jam Productions, subcontracted security S3 Inc., Dept. of Business Affairs and Consumer Protection (the former Dept. of Consumer Affairs) employees and Mayor's Office of Special Events employees. In order to further investigate the allegations and eliminate all negative and illegal conditions, I recommend that you call the principles of Jam Productions and S3 Inc. and the related City staff managers before a hearing of the Special Events Committee as soon as possible. Furthermore, the nature of the allegations voiced in regards to graft, bullying, threats, intimidation and discrimination may warrant referral to other agencies for further investigation and, possibly, prosecution.
It is paramount that we work together toward a timely response to the vendors legitimate complaints and a quick resolution to the many, many issues raised. The market's peak season will be here very soon and the devoted vendors deserve the opportunity to work in a professional and inclusive environment immediately. The vendors were eloquent in their descriptions of proposed solutions and many of them have graciously offered their assistance toward planning better market management and the layout of spaces, parking and traffic flow.
You have my full support in responding to the vendors and effecting positive change in the management and execution of the historic Maxwell Street Market. Let's return it to its position as a positive bargain shopping experience for residents, tourists and vendors alike.
Sincerely,
Bob Fioretti
Alderman, 2nd Ward
CC: Ald. Manny Flores
Megan McDonald
-
See also:
* The Maxwell Street Muddle

Posted by Beachwood Reporter at 12:03 AM | Permalink