Soul In Flames
Requiem, which tells the story of a modern-day possession and exorcism, is based on the true story of German college student Anneliese Michel. German director Hans-Christian Schmid's take on this story, which certainly must be well-known in his country, focuses intensely on the possessed woman herself. In using this approach, Schmid does a remarkable thing. He takes us inside the life of someone who eventually comes to believe she is possessed by demons.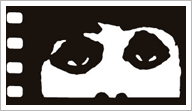 Unlike the makers of another recent film based on this story, The Exorcism of Emily Rose, Schmid isn't interested in deciding for us - and especially for the woman herself - whether her claims of possession are real. If we want to draw our own conclusions, screenwriter Bernd Lange has provided "evidence." It must be kept in mind at all times, however, that this so-called evidence is the interpretation of a writer, and therefore not truly factual.
Michaela Klingler (Sandra Huller) is a 21-year-old woman with a strong and completely natural desire to become independent of her family and start her own life. She receives a letter in the mail informing her that she has been accepted to a college in another town. Her father (Burghart Klaussner) and younger sister (Friederike Adolph) are happy for her. Her mother (Imogen Kogge) reacts by saying "How can you go there with your thing?" and reminds her of her previous failed attempt. A predictable fight ensues, during which Michaela accuses her mother of not wanting her to have anything of her own. This could be any family, anywhere in the world.
Michaela prevails with the support of her father, who arranges a dorm room for her. He drops her at her new home with a smile and a hug, and Michaela begins her first steps into freedom. On her first day of class, she is late. The professor stops her on the steps of the lecture hall as he describes a theory of teaching. He then asks her if she agrees with the theory. She answers that she doesn't know. He asks her what she does believe in. She says, "In God." The room explodes in titters - this is the rebellious 1970s after all. The professor cautions them that their response means they may not believe in much of anything, and that is a problem. In this not terribly subtle, but effective, way, Schmid is cautioning the film audience to suspend judgment about spirituality and its power.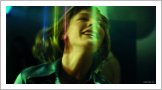 Michaela sees a woman from her hometown leaving the lecture hall at the end of class. At first Hanna (Anna Blomeier) rebuffs her, but when Michaela later gives her a cheat sheet during an exam, she warms up. They become fast friends, especially after Hanna finds Michaela collapsed in her room and learns her secret - she has epilepsy. Michaela and Hanna have some carefree times together, including going to a mixer at which she meets Stefan (Nicholas Reinke), a handsome young man who appears merely to want to get in her pants. She ends up as his girlfriend, however.

Michaela confesses to Hanna that she hears voices. Hanna thinks Michaela should see a doctor. Michaela argues that she's seen doctors and hospitals and taken pills all her life, and they have done her no good. She decides to follow her instinct to seek spiritual help.

Michaela goes home to see her parish priest to complain about the voices. He sternly chastises her for believing in demons, calling God and the Devil symbols rather than facts. Michaela sees another priest, who wants to perform an exorcism once he sees how agitated she becomes when he tries to pray with her. She has lost the ability to pray, touch the cross, and hold a rosary.

Events snowball, including a major fight with her mother and a break-up with Stefan, and eventually, Michaela ends up at home. Her mother and father are now convinced she is possessed, and they call in the two priests to start the exorcisms. The movie is almost over by the time the exorcism begins.

We recognize Michaela's swearing and rude behavior from The Exorcist, and it does seem demonic coming from such a pious girl. But it's not horrifying. It could be the result of many factors - being off medication, heartache, school pressures, her mother's disapproval, her own identification with St. Katherine, who suffered possessions all her life. What becomes obvious is that medical science is as primitive as religion at this point in time, and that a troubled girl brings out the worst in everyone, from her long-suffering mother to an eager young priest in love with the idea of exorcism.

The cast is uniformly superb, but Huller, who is in nearly every frame, gives one of the great performances I have ever seen. She brings to life a complex woman with a view of her condition consistent with who she is. Schmid adds to the verite feel of this film by shooting with a handheld camera and concentrating on close-ups, making us feel as though we are trying to peer into Michaela's soul. I don't know what was going on in this girl, but I found this film to be a fitting requiem to her spirit.

There is one more showing of Requiem on Thursday, October 12, at 8:30 p.m., at Landmark's Century Centre Cinema, 2828 N. Clark.

Watch this space for more of Marilyn Ferdinand's continuing coverage of the Chicago International Film Festival. Her series so far:

* "Better Than Fiction," her opening guide to the festival.

* "Corruption and Comedy," a review of The Comedy of Power, a French New Wave film whose themes will be instantly recognizable to anyone with even the sketchiest knowledge of Chicago politics.




Posted on October 8, 2006