A Talent for Torment
It was one of those days at the Chicago International Film Festival that just did not meet expectations. They don't happen often. But this day gave me three films that let me down in varying degrees. I believe there is an audience for each of these films, and you might be among them. But I've seen these stories before, done better.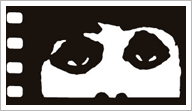 Spirit of the Soul (Hamari Beti), directed by A.K. Bir, is an Indian film that falls somewhere between a family movie and a teen flick. Its influences are Bollywood musicals and live-action Disney family films. Let me first say that I am a big fan of family and teen films, and I have seen at least one Bollywood musical, Lagaan, that was brilliantly entertaining, had a great-looking leading man (Aamir Khan), and actually taught me the rules of cricket.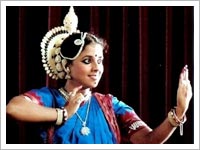 Spirit of the Soul, unfortunately, never rises about the level of soap opera. The story begins with the letter of a dying son to his father, expressing his bitterness over having his father ruin his artistic ambitions and beseeching him not to do the same to the dying man's siblings. The father, Ramchandra, is shown reading the letter in the steel mill where he works, perhaps to indicate that the father's life was squelched by economic necessity as well. On the day of his son's funeral, we watch his mother Shanti cry and curse her dead son in a badly acted, sudsy soliloquy that made me laugh.
The father attempts to support his son Sushant's musical ambitions and his daughter's wishes to dance. Unfortunately, the dance academy will not accept Revati (Shakti Swaroop) because she is a deaf-mute (as is the actress who plays her). Fate takes a hand when the dead son's letter, which has become a fetish for his father, is mixed into some papers donated to a recycler. The father severely scolds his son for being careless with the newspapers, then searches for the letter. He eventually tracks it down to the home of a wealthy dance instructor, whose good-as-gold daughter persuades him to teach Revati to dance.
Of course, the family goes from unconvincing fights, sibling rivalry, injury, and sorrow, to harmony, joy, and fulfillment. Revati is shown to be a gifted dancer, and Sushant writes a song so we can see a beautiful dancer who is supposed to be his girlfriend dance a modern duet and praise his talent. Revati also singlehandedly saves the life of a boy hit by a car, helps a blind man cross the street though she'll be late to her big recital, and helps the police catch a gang of extortionists. I wonder what she could have done with hearing!
The English-language equivalents to this film are the excellent Jessica Alba vehicle Honey and the wooden ballet showcase Center Stage, both which feature some great dancing along with the personal angst. Spirit of the Soul departs from those films because of its equally strong focus on Revati and Sushant's parents, crossing the line into family film a la The Swiss Family Robinson. Good, solid values are expressed in this film, and I enjoyed the classical Indian dancing quite a bit. In addition, the director is better known as a cinematographer, and the look of the film is gorgeous. I'm sure that it could be a popular film among Indian families and even families in other countries looking for a safe, uplifting film. But the idealized story and atrocious acting really sunk this one for me.
* * *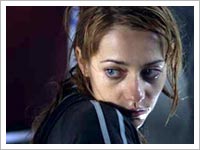 Next up was Ode to Joy (Oda do Radosci), a trilogy of interconnected short films directed by three women from the Lodz Film School, whose most famous graduate is Roman Polanski. The school has a fine pedigree, and there's no telling when another Polanski will emerge; therefore, I was eager to see what these young filmmakers had to offer.
First up was Anna Kazejak-Dawid's "Silesia." Aga (Malgorzata Buczkowska) has returned home after spending a year in London making money as a charwoman. Her mother is a hairdresser whose salon has just been closed by the owners, and her father is a miner on strike. When Aga returns to her parents' flat, she finds that her things have been put in storage, and her mother's former salon clients are lined up to have their regular appointments at her home. Personally, I'd be thrilled that my clientele would be so loyal as to seek me out at home, but the mother (Dorota Pomykala) becomes depressed, shoos off her clients, and barricades herself in the apartment. To make her mother happy, Aga takes all the money she earned in London, which had been placed as a down-payment on an apartment for her and her boyfriend, and buys the salon. Mom's happy until the striking miners take to the streets, smashing and looting everywhere, including the complete destruction of the salon. Aga goes to her father, who is wrapping up the sacred Solidarity banner now that the strike has been won, and tells him she's going back to London. Aga attends her friend's wedding, only to hear her friend's disgust with her new husband's smell. She fights with her boyfriend, leaving him yet again for reasons she will never reveal. She spends a lot of time being tragic and cryptic. End of part one of "It sucks to be young."
The second part of the trilogy is "Warsaw," directed by Jan Komasa. Hip hop rapper Michal (Piotr Glowacki) is angry with one of his band members, who can't seem to remember lyrics and keeps taking calls on his cell phone during rehearsal. Michal grabs the phone and flings it out the window, establishing that he's a guy full of anger. Michal has a rich girlfriend Marta (Roma Gasiorowska) whose father would love to split them up. He does so by getting Marta to convince Michal to come work in his firm, where Michal is thoroughly humiliated. Marta's father warns Michal never to come near her again, which, of course, Michal ignores in true outlaw spirit. He starts to act like an obsessed lover, frightening and threatening Marta. She tells him to take a hike and goes to a finishing school in London. Michal's beloved grandmother dies, with the words "follow her" on her near-to-last breath. Michal is shown crying inconsolably at the empty bed in the hospital. End of part two of "It sucks to be young."
The final act is Maciej Migas' "The Sea." Two good-looking young people are shown. One walks out the door. It is Eryk (Jan Drawnel), who is next shown in the seaside village where he grew up. Apparently, the first good-looking person, Kinga, has thrown him out. He goes to work dressing fish for a creep who won't pay his workers. He's fired when he gets rough with the creep ("I fired myself," he says defiantly.) and walks around the seashore drinking beer and helping himself to a one-night stand with a village girl he went to school with. After they have sex, he borrows her cell phone and calls Kinga. Nice guy. His father, who appears to be disabled and a bit brain-scrambled, tells him not to waste his life as they stand pathetically on a crumbling pier. Eryk decides to go to London. Part three of "It sucks to be young" ends, with the tie-together shot of Aga and her just-married friend, Michal, and Eryk all on the same bus to London.
If you are a young adult, these films may mean a lot to you. As a film critic, however, I see talent, but no real point of view. It's not enough to show lost young people. How does this movie differ significantly from the generation of Dazed and Confused films? There's no philosophy. There's no real conversation. Just hurt and stubborn looks, violent and hurtful acting out, and the cliché of the promised land that its seekers already know holds no real promise. I'm just not into the despair this generation seems to wear on its sleeve like the previous generation wore its Solidarity banners. What does this generation stand for, really? Until a young director can tell me that, don't ask me for pity.
* * *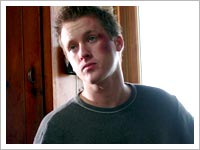 The last film, Brian Jun's Steel City, was the best of the bunch. This first film by the Alton, Illinois native goes back to his hometown to tell the story of a family in crisis. A dramatic and effective opening shows a very nervous P. J. Lee (Tom Guiry) being interviewed by a police officer about a fatal car accident. Guiry's emotions fill up and spill over as the officer tells him about the woman who was killed. P. J.'s father Carl (John Heard) is held for arraignment. P. J. has to contend with trying to live on his dishwasher's salary and keeping the various factions of his family together - his philandering brother Ben (Clayne Crawford), his remarried mother (Laurie Metcalf), and his Uncle Vic (Raymond J. Barry). Each family member fights with, cries with, and comes through for each other in varying degrees. The real heart of the film, however, is P. J., whose coming of age happens through a sacrifice his mainly absent father makes for him.

Tom Guiry gives a reasonably effective performance, though he does not always seem sure of what to do with his energy. His scenes with veteran actor John Heard are very convincing, and well worth the price of admission. I believe the lives in this film, and as an Alton native, Jun captured something many city dwellers don't think exists - the strata of wealth, solid middle class, and poor that can be found in small town America.

What let me down about this film was not the movie itself. I recommend it unreservedly. It was the director, who spoke after the screening. He seems to be another product of the Sundance Film Festival, a reasonably talented newcomer who has gotten his indie credentials and can now go off and try to become a Hollywood insider. I wish the indie movement could be more about creating great films than about creating successful careers, but then it looks like Jun is doing exactly what his upbringing in Alton taught him to do - become upwardly mobile.

Finally, here's a shout-out to the Ivkovich family, who came out in force to the festival to see brother Ian play the young P. J. Lee in Steel City. Thanks for making some new film fans.

There are two more showings of Spirit of the Soul, Tuesday, October 10, at 6:30 p.m. at AMC River East 21, 322 E. Illinois, and Wednesday, October 11, at 4:00 p.m. at Landmark's Century Centre Cinema, 2828 N. Clark.

There are two more showings of Ode of Joy, Tuesday, October 10, at 9:00 p.m., at AMC River East 21, 322 E. Illinois, and Wednesday, October 11, at 4:00 p.m. at Landmark's Century Centre Cinema, 2828 N. Clark.

There are two more showings of Steel City, Tuesday, October 10, at 6:15 p.m., at Landmark's Century Centre Cinema, 2828 N. Clark, and Thursday, October 12, at 3:30 p.m. at AMC River East 21, 322 E. Illinois.

Marilyn Ferdinand is The Beachwood Reporter's resident film critic, and the proprietor of Ferdy on Films. Her exclusive coverage of the Chicago International Film Festival includes:

* "Better Than Fiction," her opening guide to the festival.

* "Corruption and Comedy," a review of The Comedy of Power, a French New Wave film whose themes will be instantly recognizable to anyone with even the sketchiest knowledge of Chicago politics.

* "Soul in Flames," a review of Requiem, a remarkable film about modern-day possession and exorcism.




Posted on October 9, 2006





MUSIC - Chief Keef Changed The Industry.

TV - Vizio's Best Product Is You.

POLITICS - UIC: Soda Taxes Work.

SPORTS - More McCaskey Malpractice.

BOOKS - All About Poop.

PEOPLE PLACES & THINGS - Don't Let Your Pet OD.

---




Search The Beachwood Reporter




---

Subscribe To Our Newsletter

---