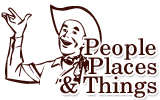 Safely Stuffing Family Starts With Safely Stuffing Birds
By Barbara Ingham/WisContext
It's called by a variety of names around the United States: stuffing, filling and dressing. No matter the name, though, it is a favorite for Thanksgiving and through the holiday season. This side dish typically goes by the first.

The ingredients used in stuffing are often regional. While it usually has a bread mixture base, other ingredients such as grains, pasta, fruits, vegetables, shellfish, sausage, giblets and nuts are also used. Stuffing can be spooned into the cavity of whole poultry or a pocket cut into a solid piece of meat, or spread on a flat piece of meat and then rolled.

However, because stuffing is an excellent medium for bacterial growth, it's important to handle the ingredients and final dish safely, and cook it to a safe minimum internal temperature as measured with a food thermometer.


Continue reading "Safely Stuffing Family Starts With Safely Stuffing Birds" »
Posted on November 22, 2017


By The U.S. Fish & Wildlife Service
More than 350,000 birds, ducks and geese are at the Two Rivers National Wildlife Refuge right now in Illinois and Missouri.

Posted on November 21, 2017


By Jenny Seifert, Eric Booth and Chris Kucharik/University of Wisconsin
Pizza, phosphorous and algae in Wisconsin's lakes.

Posted on November 16, 2017


With Styx Soundtrack
Tricked with visions of paradise.

Posted on November 15, 2017


By Sabeel Ahmed
Media personnel are invited to record, interview and invite our leadership for further details about this Open House and other such outreach events.

Posted on November 11, 2017


By J.J. Tindall
(We've mentally rehearsed jumping off the Michigan Avenue bridge.)

Posted on November 9, 2017


A Must-See For Any Aquarist!
Shout out to the fishfam.

Posted on November 7, 2017


By Brian Walsh/The Conversation
No other country in the world embalms their dead at a rate even approaching that of the U.S.

Posted on November 3, 2017


By Scott Gordon/WisContext
Over the past 40 years, Puerto Rico has lured manufacturers, especially pharmaceutical companies, with tax incentives to set up shop on the island.

Posted on November 2, 2017


By Helene Smith
Rainy America.

Posted on October 27, 2017


By Instituto Cervantes
Designers with Character explores publishing design in the context pages, such as their architecture, placement, and construction; lettering, the art of drawing letters; and pop artists working in commercial graphic design.

Posted on November 6, 2017


By J.J. Tindall
Hurtling down the Eisenhower in a bus I can neither steer nor stop, while being stabbed in the ribs with a screwdriver.

Posted on October 23, 2017


By The U.S. Department of Agriculture Food Safety and Inspection Service
Due to possible foreign matter contamination.

Posted on October 24, 2017


By J.J. Tindall
I mean to introduce articles of impeachment.

Posted on October 18, 2017




MUSIC - Fan Note: Malcolm Young's AC/DC.

TV - FCC Wraps New Gift For Sinclair.

POLITICS - The Paradise Papers In Africa & Asia.

SPORTS - The Connor Barf Game.

BOOKS - Inside The Book Of The Dead.

PEOPLE PLACES & THINGS - Safe Stuffing.

---




Search The Beachwood Reporter




---

Subscribe To Our Newsletter

---

---

---

Beachwood Radio!

---

Ask Me Anything!