Truly, Modly, Deeply
In Mr. Suave's very British part of the musicverse, everyone speeds on scooters through rainy seaside resort towns at night, popping amphetamines while riding around in their tight suits, looking to spazz their way through a rumble, amped up from listening to Pete Townshend shred a perfect power-pop riff over their transistors. In this place, all the boots are Beatle, the pills are green and the music is mod.
DJ Mr. Suave, though, is from Seattle, not Brighton, and in this edition of his great Modcast podcast, he seems to be visiting family in Minnesota and is freezing his ass off. Seriously, I don't think I've ever heard anyone bitch as much about four degrees below zero (Mr. S.: . . . and that's Farenheit!!). Tell me about it. Anyway, he whipped up a half-hour show with mod nuggets that pretty much all rock hard, in the hopes of "warming things up" in the midst of a nasty winter visit.
Poor guy. He did succeed, though, producing a fine playlist of obscure-yet-great British Beat and late '70s pop-punk numbers guaranteed to make you want to shake off the snow, head to the garage and fire up the Vespa. (I wonder how Quadrophenia would have looked if the streets were covered in slushy snow? Skinny ties topped by tuques? Sting probably would have had to wear a parka instead of that demeaning bellboy outfit.)
Here's the playlist from Modcast #85.
1. The Legendary Golden Vampires, "Rebel Woman." A ferocious German anti-new wave band, kinda like a Kraut Cramps (funny, I did get cramps the last time I ate kraut . . . I think it was at a Cubs game). The singer guy shouts in barely intelligible English, "I'm gonna git you, rebel woman!!" (Mr. S.: Not that they're necessarily legendary.)

2. The Crooks, "Me and My Friends." "We used to smoke in the toilet," the guy brags in a snotty ode to what sounds like prep school bad-boyism. "No one puts one over on me and friends." The Crooks were a British band from the golden era of power pop, 1980 or so. Pretty tight. Their classic album is Just Released.
3. The Odd Numbers, "Autumn Leaves." More modern-day Who worshippers from San Jose. Pretty cool sound, more on the melodic edge of pop-punk, with just a hint of Nirvana tossed in.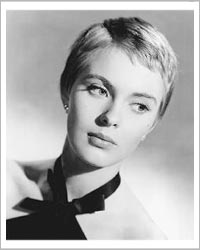 4. Chardon Square, "'65 Film Show." A punk ode to stylish chicks, you know, like the kind you find actressing in the '65 film shows (I'm thinking Jean Seberg.) "Whatever happened to opening doors?" and "timeless style," asks the guy with the pin through his nose. (Mr. S.: This band is from the '84 era of Southern California. Very hard power-pop trio. They had a distinctly SoCal mod sound that incorporated '60s influences as well as the mod revival sounds of the late '70s.)
5. The Lambrettas, "London Calling." I never knew there was more than one "London Calling." Actually, this one is pretty good, too, with the "London calling, London calling, on a wavelength of its own, This is London calling, into the Twilight Zone." This song rocks! The singer is great. The Lambrettas were an early '80s contender for the British mod-pop-ska title, throwing down with groups like the Beat. The singer is Jez Bird. Love the name. Their big album was Beat Boys In the Jet Age. Elton John signed them to his label.
6. The Soup Dragons, "Slow Things Down." I bought their album with "I'm Free" on it (Lovegod) back in the day and remember listening to it continuously on a long road trip to Thunder Bay (Mr. S. hates it). But it really saved my life that week. "Slow Things Down" is much more bittersweet power pop than the SD's usual exed-out glam and glitz of later records. Although it features the same ultra-fuzzed guitar and a lot of '50s-style twee back-up "oooh-oohs" from Sean Dickson.
7. The Continentals, "Walking Tall." Sounding so much like Elvis Costello, they're "walking tall where the angels fear to tread." Really, if Elvis had ever needed a voice-double around 1980 or so, this guy would have done a good imitation. This is from the group's only major label release, a four-song EP released on Epic Records' experimental, short-lived NuDisk format. (Mr. S.: They were a post-punk skinny-tie sounding band from the early '80s. This song has a really cool hook).
8. The Alljacks, "Guilty." Soulful '80s British R&B revival band that apparently played a lot in places like Clacton and Yarmouth. It's like they took ska and turned it into pure Motown, with a touch of Jake & Elwood thrown in for good measure. Huge female backing vocals.
9. Manual Scan, "Don't Know Where to Start." Well, every playlist has to have a stinker and this is it. Wimpy vocals and unimaginative, ballad-y song structure. (Mr. S.: Every inch just a great piece of power pop. Me: In your dreams, Suave.)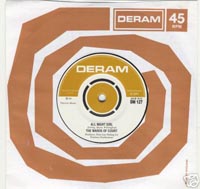 10. Wards of Court, "How Could You Say One Thing?" B-side of band's one major single, 1967's "All Night Girl." Like Mr. S. says, "a real shaker, a great song." Indeed, like Ringo himself is shaking the tambourine in time to the stompin' soul. Also a drum solo, kind of unusual in this kind of mod pop, unless you're Keith Moon.

11. The Vertebrats, "Left in the Dark." Champaign's greatest contribution to rock 'n' roll ever, and one of the crucial founders of '80s-era alternative rock, The Vertebrats show how to sing a punky, power-pop blues ballad. Classic from the word go. Check out a great new remastering of their groundbreaking recordings, A Thousand Day Dream, and hear this song, which Paul Westerberg ranks as an influence on his own songwriting for the Replacements. Also covered by Courtney Love.

-

From the Beachwood jukebox to Marfa Public Radio, we have the playlists you need to be a better citizen of the Rock and Roll Nation.




Posted on March 2, 2008