The Cowsills: We Can Fly
Nothing quite says bubblegum pop like The Cowsills. And that's an accurate impression of the band of late '60s teenyboppers . . . if you stop at their first album, the eponymous 1967 Cowsills, with its still-sickeningly sweet "The Rain, The Park And Other Things." That song forever branded them - probably rightly at time - as the safest rock 'n' roll band in the land. I mean, my God, their mom was right there in the band, adding the fifth voice in their five-part harmonies and constantly casting quick looks offstage to Bud, the despotic, Navy man dad, who made damn sure they all knew their lines and got to the shows on time.
Yes, the sunshine is so intense on that first Cowsills album it probably spawned a whole solar-powered pop counter-revolution of sweater vests and sensible shoes at a time when things everywhere else were getting real hairy.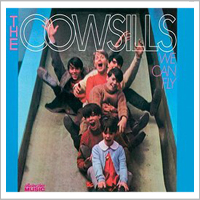 Network TV programmers loved The Cowsills so much they did multiple guest shots with the two Johnnies - Cash and Carson - as well as a featured spot on Ed Sullivan, while Buddy Ebsen did a soft-shoe dance with l'il Susan Cowsill on their very own 1968 TV special. They were offered a chance to play themselves in a prime-time ABC sitcom - which Bud reportedly turned down when the network insisted that Shirley Jones play their mom instead of the chain-smoking real deal Barbara Cowsill. That show became The Partridge Family. Pretty smart move in retrospect.
So, I guess what I'm saying is that The Cowsills partially deserved their lightweight rep because their early stuff on Mercury/MGM Records was real, real, gobsmacking bubblegum. Those songs were pretty much all written by the team of Artie Kornfeld and partner Steve Duboff. Kornfeld was a record company wunderkind and Brill Building veteran who signed them up in 1966, and kept writing material for them even after their first three singles flopped. "The Rain, The Park And Other Things," though, struck paydirt, hitting No. 2 on the 1967 charts and selling a million copies. It's ironic that Kornfeld later went on to stage the drug-drenched Woodstock festival after making his pile with something as wholesome as "The Rain" (of course, he did say he loved the flower girl), while for The Cowsills - especially frontman, lead singer and tragic musical genius Bill Cowsill, the eldest of the siblings - it meant they would spend the rest of their careers trying to prove they were serious musicians.
The clan in 1968 made a huge step toward a post-bubblegum musical identity with one of the most classic undeserved cut-out bin consignees ever - their third album We Can Fly. This album, in retrospect, is a certainly flawed but ambitious and even thrilling crystallization of exactly the kind of lush, orchestrated late '60s pop-rock that The Beach Boys achieved two years earlier with Pet Sounds. But except for the one Kornfeld/Duboff holdover syrupy confection - the title tune, which reached No. 21 on the charts - for the most part, this was the first time the "big two" Cowsill brothers Bill (guitar/lead vocals) and Bob (keyboards/vocals), had done much of the songwriting themselves. And, to me, at least, listening to it again for the first time in many years, it's a revelation.
This album could have invented the whole concept of the "bin dive" since MGM sensed it was going to flop right away and sent their stock straight to cheapo racks. But I think it's in the same league as Pet Sounds as far as amazingly tight pop harmonies being spread out over a wide range of emotions, from the downright dirge-y "A Time for Remembrance" (which was on the flip of the super-sunny "We Can Fly" single - not a good pairing) to the funny, music business parody song "Mister Flynn," this album is pure pop genius.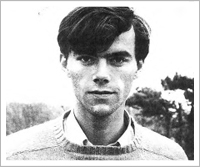 Billy Cowsill's voice is just amazing. Just 19 when he made this album, his vocal range and pitch are so true, so confident, they're like weapons of mass pop destruction. This is a young master at his craft. His songwriter skills also get the first full flowering here. The best track on the album is "In Need of a Friend," in which Billy sheds the sunshine for a pensive, minor-key which is all about . . . fear and angst! His voice powerful yet plaintive, he sings,
You say you know somebody
Someone who shows you the way when you're lost
At any cost
But I don't have anybody
I grope the dark and I'm totally blind
Hey don't you think that's unkind?
A big, big piece of the artistic success of this album is the backing arrangements by Charles Callelo - the legendary producer who created the sound of The Four Seasons and Lou Christie. On We Can Fly, he is at the absolute top of his game, working just the right combination of tear-jerking strings and horns with the rock drums and guitars - luscious to the point of ridiculousness. And I mean that in a good way. This was before that kind of thing was corrupted by a billion cheap imitators, and it still sounds fresh.
"In Need of a Friend" was the second single off the album (getting no higher than No. 54), and its flip is "Mister Flynn," which Bob Cowsill says was written about all the grumpy small-town stage managers they'd come across in their travels, frustrated rock stars themselves who took their jealous anger out on the performers by making them beg and plead to be let into their venues. It's got Bob on the lead vocals, and sounds straight out of the most baroque sections of Sgt. Pepper's; it's more psychedelic than pop, which kind of sums up the how the Cowsills were changing in 1968.
Which of course leads to the ultimate tragedy of Billy Cowsill, as well as the bass-playing third-oldest brother, Barry. In 1969, Big Daddy Bud caught Billy smoking a joint and promptly threw him out on his ear, just as the group's second-biggest hit, "Hair," an ode to drugs and the psychedelic pop they had quietly mastered, was reaching No. 2. It, like so many other Cowsills songs, was made by a killer performance from Billy, genius pop vocalist.
The Cowsills/Hair
After Bud's intolerant display of hubris, the Cowsills were over, really only existing as the fictionalized versions of themselves on The Partridge Family, where the TV Billy, David Cassidy, assiduously avoided the evil weed.
Rediscovering We Can Fly led me to take a look back at the tremendous tragedies that befell the family a couple years ago. Both Bill and Barry Cowsill became hard-drinking and drugging career musicians, while Bob became a successful software company executive. Despite all kinds of demons, Bill carved out an impressive post-Cowsills career as an alt-country and roots-rock performer (as did Susan Cowsill), spending most of his adult life in western Canada and earning devoted followings in bands like The Blue Shadows over the years, pretty much all the while strung out on booze and prescription and illegal drugs.
Barry became an alcoholic barroom guitar slinger in New Orleans. He disappeared after Hurricane Katrina, and after a months-long search for him, his decomposed body was found washed up under a wharf. The day before his memorial service was set for February 2006 in Rhode Island, a newly-sober Billy Cowsill also died, from a combination of chronic physical ailments.
Awful. In one of Billy Cowsill's final interview, given to a Calgary radio station in 2004, he said, "You stop rockin', you die. That's the moral of my story." Let it be said that he did indeed rock on We Can Fly, one of greatest bin dive albums ever.
*
Postscript: Check out the similarities in the cover art between The Cowsills' first album and The Replacements' Let It Be.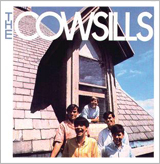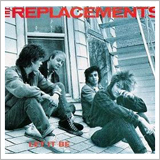 Now, I know the photographer who took the cover shot for Let It Be, Daniel Corrigan, and I know he'd never copy anything. He's one of the best rock photogs who ever lived. I'm just saying it's a wacky coincidence.

-

See what else is in the Beachwood Bins. Bin Dive explores rock's secret history through the bargain bins and your old stack of records. Comments - and submissions - welcome. You must include a real name to be considered for publication.





Posted on January 19, 2009