RockNotes: Fantasy Camp & Model Trains
1. It's been a lifelong dream of mine to be a "famous rocker." You know, like Gunnar Nelson and his wonderful, flowing hair (Matthew, too, though maybe not quite as famous). And that one guy from Night Ranger (mmmmm . . . motorin'.) I'm talking about NR's Kelly Keagy. As everyone, and I mean everyone, knows, Kelly was NR's singing drummer. What a famous rockin' role model he is!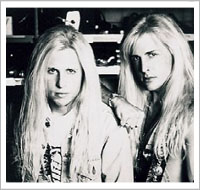 Another famous rocker I'd pay as much as $2,000 to spend the day with learning how to rock from is Simon Kirke. He's such a famous rocker, I'm not even going to bother to tell you anything about him. (Hint: he's another drummer who's all right now.)
What all this means is that plans have been announced for next year's Rock 'N' Roll Fantasy Camp, which promises to hook you up with the famously famous. As we all know, one thing rockers like these guys can do even better than famously rock is teach punters how to rock just like them - in one day! And who in their right mind hasn't dreamed of opening for Def Leppard and Journey at the Germaine Amphitheater in Columbus, which is what fantasy campers got for their two grand last year (along with "a select amount" of concert tix for that night's show)?
Oh please, when the R'N'R Fantasy Camp comes to Chicago, please let the "counselor" be Gunnar! I would love it if he could teach me how to get that famously rockin' just-right sheen!
2. So now it comes out that the biggest deal in famous rocker Rod Stewart's dotage is not unembarassable chicks or drugs or even primo music gear. It's model trains. Umm, yeah. The electric toys. The Guardian says he's got a massive, 1,500 square foot set-up that painstakingly recreates Grand Central Station in the 1940s.
I really don't know if I approve of this or not. I can see where a guy like Neil Young would love model trains (he's even part owner of the most famous train toymaker, Lionel), because Young's whole musical persona has been based on Americana-ish integrity. When he sang about trains, kind of like Dylan, you felt he knew what he was talking about. He was connected to the past and America's heritage. There was also something anti-sexy and geeky about Neil Young, so it really kind of fits that he'd be a model train freak.
But Rod Stewart? Sexy, swaggering, cocksure Rod, a member of the Railroader Club? Hunched over a model train, yelling "choo-choo!" as the tiny little locomotive comes speeding 'round the bend past Petticoat Junction? Oh, how the sexy have fallen.
3. The only thing that surprises me about Kid Rock's latest episode of violent behavior is that it happened in a restaurant and not a strip bar. But, in an obligatory nod to bad taste, the fight happened at The Waffle House in Atlanta. Ya know, nothing goes down better than a big ol' stack of waffles at 5 a.m. after a hard night of "classic" rocking followed by five hours of rail drinks and stuffing bills in a g-string.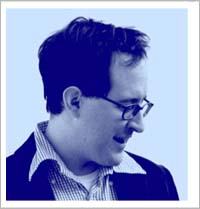 4. Moving from the ridiculous to the sublime, this week The Hold Steady will be playing a two-night stand at the Metro as part of the NME Rock 'n' Roll Riot Tour. My suggestion is to buy tickets immediately (shows are on Tuesday and Wednesday), assuming there are any left. These guys are the coolest things since sliced Wonder bread. Their complex, punkish song structures, played over the mesmerizing talk-singing/storytelling/poetry of Craig Finn, is strange yet compelling and sonically honest and unique.

Plus, according to NME, while on the tour, The Hold Steady will debut two or three new songs each week for their planned follow-up to last year's LP Boys and Girls in America. Also on the set-list is their song, "Chicago Seemed Tired Last Night," which will be the lead item in our next Chicago In Song feature. Why? Let's just say I'm confident it will be the only rock song ever about Nelson Algren.

And the band is truly burning it up on this tour. Reviewing an earlier show in Philadelphia, The Seattle Weekly said, "To loosely paraphrase David Lee Roth's quote about Elvis Costello, slightly doughy, bespectacled Hold Steady frontman Craig Finn looks like most of the male rock critics in America, which may be why they love him so.

"It's also gotta be the great tunes - literate and raggedly anthemic as they are, THS can still rock out like Van Halen . . . okay, maybe more like Thin Lizzy. Acknowledging that their last album, Boys and Girls in America, came out more than a year ago, Finn unveiled some new songs to rabid cheers. Didn't get the titles, but one was slow and boozy-sad, colored nicely by Franz Nicolay's accordion, and another was crunchy and explosive."

*

Comments? Contact Don. Want more? Catch up on the RockNotes catalog.







Posted on October 29, 2007