RockNotes: Boston vs. Elvis
1. Tears were shed in Boston over the weekend as Brad Delp was remembered in a big tribute rock show at the Bank of America Pavilion on the city's waterfront. And although the show succeeded in bringing together nearly everybody who'd ever played in the band Boston, the chance to honor Delp wasn't enough for Tom Scholz to bury the hatchet with the band's best drummer, Sib Hashian.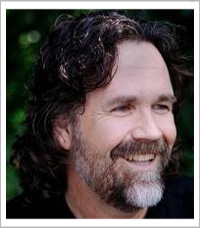 Delp committed suicide earlier this year, and five months later, the stage was set for a hoped-for reconciliation between guitarist Scholz and Hashian, who was the drummer on Boston's classic first two albums but who but later split with the group in a high-stakes melodrama in which Scholz accused him and bassist Fran Sheehan of conspiring with the record label to hijack the band and boot him out. They, in turn, sued Scholz in 1989 for allegedly stiffing them on their share of the royalties for the album Third Stage. Scholz and Hashian eventually settled the case, and a sticker announcing Sib's contributions were slapped onto the album, but feelings evidently remain hard.
According to the Boston Herald, even though Hashian had appeared at the Pavilion with not one but two other bands in the lead-up to the Boston set with Scholz, he wasn't onstage when nearly everyone but Elvis was invited up to perform on the encore, "Don't Look Back." Scholz didn't even mention him in the extensive list of thank-you's. The really strange thing is that the bands that Hashian appeared with were the two outfits he formed with another Boston alum, guitarist Barry Goudreau, who's apparently on better terms with the litigious Scholz.
You'd think that if the Police could do it, Boston could, too, but not even the tragic demise of an original band member was enough to turn the trick. Especially ironic since it the concert was dubbed "ComeTogether."
2. In the 24/7 shitstorm of media overkill that has been the marking of the 30th anniversary of Elvis Presley's death, there's been much debate over whether he was racist, apparently revolving around some alleged remark he supposedly made and spent much of his life denying.
But if we are to believe one Irish former rocker-turned-BBC broadcaster, we're debating the wrong thing. It's not whether or not Elvis was a racist (and I sincerely doubt he was), but if he was just a plain, garden variety jerk. An interesting piece by BBC Northern Ireland radio personality Gerry Anderson, published last week in the Belfast Telegraph, tells of his conversations about Presley with two people who knew The King well: longtime Presley friend and sycophant Charlie Hodge and rockabilly great Ronnie Hawkins, in whose band Anderson played in the early '70s.
Anderson says he suspects Hodge was less than truthful about Elvis when the subject came up in conversations during some epic episodes of drunkenness in Belfast long after Presley's death. During those sprees, Anderson says Hodge always said Elvis was never anything but a gentleman.
But Anderson also recalls Hawkins having a far different opinion of the Man from Tupelo. He writes:
"The young Ronnie had gone to Memphis in the early '50s and had hung out with the young Elvis. He even spent an afternoon trying to convince Presley to change his name on the grounds that nobody with a name like Elvis could possibly make the big-time.
"Ronnie dropped out when he realised that, for all their efforts, he, Elvis and others like them were succeeding only in performing black music badly. This, had Ronnie but known it, was the birth of rock 'n' roll, thus, for my money, strengthening the claim that Chuck Berry, not Elvis, was the man who really invented rock 'n' roll.
"Anyway, Ronnie told me horror stories about Elvis. (He) would suck on a cigar and imbibe a little Tennessee sipping whiskey; 'F**king Presley then didn't look like he looked later on. He had dirty fair hair, spotty skin and teeth all crooked and messed up.'
"'So what was he like as a person?' I would ask.
"'He was a mean son-of-a-bitch. Only a goddamn fool would turn his back on him. That crazy hillbilly cat would've knifed ya in a flash!"'
Anderson finishes by saying he "knows" which account he believes.
3. We knew he was rock 'n' roll!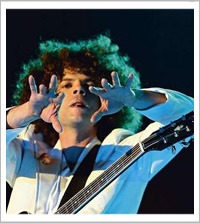 One of the highlights of The Beachwood Reporter's Live Earth experience was being bowled over by Wolfmother when they blasted the roof off the Sydney stage (assuming it had a roof to begin with). The wild persona and psychedelic stylings of lead guitarist/singer Andrew Stockdale were a revelation. Both myself and BR Aussie Rock Affairs Desk Chief Steve Rhodes thought we saw a star a'borning.

My only reservation was that I had heard Stockdale was a pretty quiet guy offstage, which made me wonder wether he truly had the temperament to become the next holder of the Bon Scott Memorial Cup for Serious Australian Rock Antics (otherwise known as The Bonser). But now I have a bit more confidence in Andrew's potential: Apparently he's been involved in his first rock 'n' roll "incident" (I almost feel like a proud papa).

The Sydney Daily Telegraph says young Andrew was apparently photographed in a "compromising position" with a female fan in an upscale Brisbane hotel bar. Not sure what "compromising" means, but apparently it was personal enough that he demanded the picture be erased from the cellphone of the man who took the picture, who reportedly apparently was a friend of the young lady involved. When the man initially refused to do so, a shoving match broke out and hotel security had to break it up. As befits a real rock incident, there was no comment from the Wolfmother camp.

Ah, their legend is growing. And even through Andrew may be a bit shy, I have the feeling Wolfmother isn't anywhere near done in their quest for The Bonser. Best of luck to ya, mates!

*

Catch up with your RockNotes, you wankers.




Posted on August 21, 2007