Swingin' Doors: Make 'Em Jump & Rip Their Hearts Out
Swingin' Doors is a three-hour weekly radio show on KEXP in Seattle, in my opinion, one of the five best public radio stations in the country. Why? It's all about the music on KEXP, lots of great shows and great DJs as well. And its Internet streams are the best - high-speed and crystal clear. Don Slack is the host of Swingin' Doors, and his taste in roots and country-rock is awesome, as evidenced by the playlist below.
Here's how he describes his show:
"Swingin' Doors is dedicated to a wide range of country sounds and styles, from honky tonk and western swing to alternative country and bluegrass, in sharp contrast to the tight playlists and narrow focus of today's commercial country radio.
"As might be expected from a show named Swingin' Doors, there's usually a bit more honky tonk than anything else, though you'll hear everything from old-time fiddle tunes and boppin' country boogie to lush Countrypolitan sounds and hard-charging alternative twang-rock.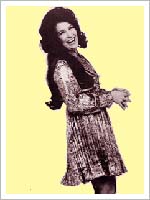 "You'll hear country giants like Loretta Lynn, Ernest Tubb and Lefty Frizzell alongside more obscure but talented folks such as Joe Carson, the Lonesome Pine Fiddlers and Charline Arthur. You'll also hear plenty of new music ranging from hardcore honky tonkers like Roger Wallace and Heather Myles to edgy alt-country artists like Neko Case, the Drive-By Truckers and Fred Eaglesmith.
"I try to keep listeners up-to-date with what's happening now in the wide world of country music, while also bringing to light the richness and diversity of country's past. I'll also do my best to put the music in context by structuring the show so you can see the connections between different songs, artists and styles, along with sharing anecdotes and other bits of information about the music.
"I also try to give folks a chance to hear country artists that are coming to town soon, while also supporting Seattle's twang community by regularly playing the music of local artists.
"More than anything else, I try to play music that moves you, whether it's a song that makes you jump with joy or one that rips your heart out."
And here's the playlist from the August 24th edition of Swingin' Doors. Use it as your basis for alt-country musical knowlege.
1. James King, "Days Of Grey And Black" (Thirty Years Of Farming, Rounder)
2. Patty Loveless, "Big Chance" (Dreamin' My Dreams, Epic)
3. Bobby Hicks, "Prosperity Special" (Fiddle Patch, Rounder)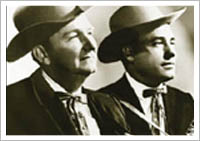 4. Flatt & Scruggs, "Blue Ridge Cabin Home" (Foggy Mountain Jamboree, Columbia/Legacy)
5. Jim & Jesse, "Better Times A Coming" (Y'All Come: The Essential Jim & Jesse, Epic/Legacy)
6. Webb Pierce, "Wondering" (Hillbilly Fever! Vol. 3, Rhino)
7. George Jones, "Just One More" (The Essential George Jones, Epic/Legacy)
8. Lefty Frizzell, "I Love You A Thousand Ways" (Look What Thoughts Will Do, Columbia/Legacy)
9. Merle Haggard, "I Knew The Moment I Lost You" (A Tribute to the Best Damn Fiddle Player in the World: Or, My Salute to Bob Wills, Koch)
10. Floyd Tillman, "Slipping Around" (Columbia Country Classics Vol. 2, Columbia)
11. Kelly Hogan, "(You Don't Know) The First Thing About Blue" (Because It Feel Good, Bloodshot)
12. The Little Willies, "Roll On" (The Little Willies, Milking Bull)
13. Caitlin Cary, "Sleepin' In On Sunday" (I'm Staying Out, Yep Roc)
14. Emmylou Harris, "Rough & Rocky" (Blue Kentucky Girl, Warner Bros.)
15. Johnny Cash, "Paradise" (Personal File, Columbia/Legacy)
16. BR5-49, "Poison" (Dog Days, Dualtone)
17. Mike Auldridge, "Train 45½"(Blues & Bluegrass, Takoma)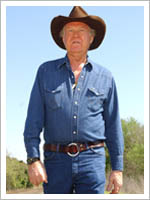 18. Billy Joe Shaver "It Just Ain't There For Me No More" (The Real Deal, Compadre)
19. Iris Dement, "The Old Gospel Ship" (Lifeline, Flariella)
20. Big Sandy & His Fly-Rite Boys, "Yes (I Feel Sorry For You)" (Turntable Matinee, Yep Roc)
21. Ray Condo & His Ricochets, "Teardrops From My Eyes" (Swing Brother Swing!, Joaquin)
22. The Horton Brothers, "Three-Fifteen Blues" (Heave Ho, Texas Jamboree)
23. Johnny Bond & His Red River Valley Boys, "Smoke! Smoke! Smoke! (That Cigarette)" (Hillbilly Boogie!, Legacy/Columbia)
24. Milton Brown & His Brownies, "Taking Off" (Hillbilly Fever Vol. 1 Legends Of Western Swing, Rhino)
25. Stacy Dean Campbell, "Honey I Do" (Hurt City, Columbia)
26. The Domino Kings, "Walk Away If You Want To" (Some Kind Of Sign, Hightone)
27. Rex Hobart & The Misery Boys, "You've Got Some Cheating To Do" (Your Favorite Fool, Bloodshot)
28. Danni Leigh, "Divide & Conquer" (Divide and Conquer, Audium)
29. Eddie Spaghetti, "Sleepy Vampire" (The Sauce, Mid-Fi)
30. Slaid Cleaves, "Quick As Dreams" (Wishbones, Rounder)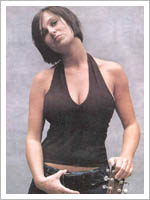 31. Kasey Chambers, "On a Bad Day" (Barricades & Brickwalls, Warner Bros.)
32. Paul Burch, "Last Dream Of Will Keene" (East To West, Bloodshot)
33. Willie Nelson "Heartaches Of a Fool" (Willie Nelson's Greatest Hits, Columbia/Legacy)
34. Steve Earle, "Shadowland" (Jerusalem, E Squared/Artemis)
35. Drive-By Truckers, "Do It Yourself" (Decoration Day, New West)
36. Junior Brown, "Highway Patrol" (Guit With It, Curb)
37. Wayne Hancock, "Johnny Law" (That's What Daddy Wants, ARK 21)
38. The Del McCoury Band, "On the Lonesome Wind" (The Family, Ceili Music)
39. Jason Carter, "Look What the Dog Brought Home" (On The Move, Rounder)
40. The Gillis Brothers, "Are You Alone?" (Heart & Soul, Rebel)
41. The Louvin Brothers, "Hoping That You're Hoping" (When I Stop Dreaming, Razor & Tie)
42. Mac Wiseman, "I Wonder How the Old Folks Are At Home" (Appalachian Stomp: More Bluegrass Classics, Rhino)
43. Joy Lynn White, "Try Not To Be So Lonely" (The Lucky Few, Little Dog/Mercury)
44. The Souvenirs. "One Less Fool" (King Of Heartache, Will)
45. Dale Watson, "Sit and Drink and Cry" (Whiskey Or God, Palo Duro)
46. Justin Trevino, "Texas Honky-Tonk" (Texas HonkyTonk, neon Nightmare)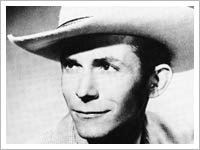 47. Hank Williams, "Hey Good Lookin'" (The Ultimate Collection, Mercury)

48. Mandy Barnett, "I've Got a Right To Cry" (I've Got A Right To Cry, Sire)

49. Marti Brom, "Alone At a Table For Two" (Heartache Numbers, Goofin')

50. Mike Ireland & Holler. "House Of Secrets" (Learning How To Live, Sub Pop)




Posted on August 26, 2006