Stonehenge
Atlanta's Ben Coleman is one of those musicians who seem to be at a vortex of a coolness swirly-gig. Not only is the native Londoner a member of two very active and well-received Atlanta-based bands, Judi Chicago and Early Modern Witch Trials, he's also the best classic rock DJ on the Internet with his show Stonehenge, which is broadcast locally by WREK-FM, the student-run, non-commercial station at Georgia Tech University.
Stonehenge goes out live every Friday night at 7 p.m. CST on WREK-FM, and is also available after-the-fact here on the station's mp3 show archives and as a podcast here.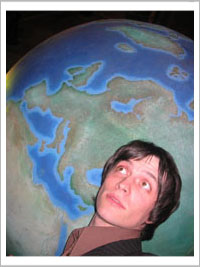 Coleman's live sets with Judi Chicago, a band that seems to be either an homage to or a spot-on, over-the-top parody of disco dance acts, have been described by Creative Loafing as spectacles of "sweat, booty-tight shorts and pasty-white legs," dominated by much pelvis thrusting and shouting of garbled lyrics. Early Modern Witch Trials, meanwhile, couldn't be more different. There, Coleman goes the shoegazy, psychedelic route, channeling the Monks and '70s European avant-rock, complete with squawking saxophones and spacey keyboards.
Either way, it's kind of strange that Coleman's bands are so loud and dissonant when his Stonehenge DJ persona is so low-key, intellectual and laid-back as he unfurls an encyclopedic knowledge of the most obscure deep, druggy classic rock. One of the best things about the three-hour weekly show is that he starts it off with an album played in its entirety. In recent weeks, these have included such crispy classics as Fleetwood Mac's first album (1968), Jethro Tull's Stand Up (1969), and Gentle Giant's Octopus (1972). All treated with the historic respect that they deserve!
This Stonehenge would do Spinal Tap's tiny monuments to classic psychedelic rock proud!
Here's the Stonehenge playlist from Jan. 4, 2008.
1. Manfred Mann's Earth Band, "Give Me The Good Earth." Megaphone-style vocals. Way before they were on every would-be hipster TV commercial in creation.
2. It's a Beautiful Day, "Good Lovin'." From the Summer of Good Lovin'.
3. The Iveys, "I've Been Waiting." Badfinger before they was bad.
4. Argent, "Dance In the Smoke." Rod wakes up from his Zombie period and holds his head high.
5. Grand Funk, "High Falootin' Woman." Bloos, dude. Heavy funkin' bloos.
6. The Other Half, "Oz Lee Eaves Drops." What are they dropping?
7. The Grateful Dead, "The Golden Road To Unlimited Devotion." The first song on the Dead's first record.
8. Joe Byrd & the Field Hippies, "You Can't Come Down." The birth of the synthesizer. Acid was never the same.
9. Fifty Foot Hose, "Red the Sign Post." Two words: Cork Marcheschi.
10. Tangerine Dream, "Ultima Thule (part 1)." Krautrock, without the sauer.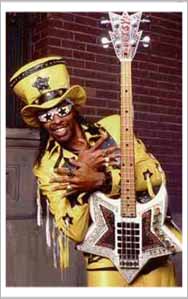 11. Parliament, "Put Love In Your Life." Funkadelic.
12. Mr. Albert Show, "Electronic Baby." Jazzy prog rock from Holland. So you know it's good.
13. Stephen Stills, "Helplessly Hoping / Wooden Ships." From Just Roll Tape, a Rhino Records collection of unreleased Stills demos from 1968.
14. Flying Burrito Brothers, "Christine's Tune." Unflattering portrait of super-groupie Christine Frka was changed to "Devil in Disguise" after she died in 1972.
15. The Souther Hillman Furay Band, "Safe at Home." One-off country rock supergroup reached No. 11 on 1974 album charts.
16. Little Feat, "Triple Face Boogie / Rocket In My Pocket." A medley from Little Feat's 1978 live album, Waiting for Columbus.
17. Traffic, "You Can All Join In." It's like a prog rock square dance.
18. Trace, "Gaillarde." Rick van der Linden was the Dutch Rick Wakeman. He died in 2006.
19. Captain Beyond, "As the Moon Speaks (To The Waves of the Sea) / Astral Lady / As The Moon Speaks (Return) / I Can't Feel Nothin' (Part II)." The last four songs on the group's 1972 eponymous debut LP, written by former Deep Purple singer Rod Evans and drummer Bobby Caldwell.
20. Happy the Man, "Knee Bitten Nymphs In Limbo." Moogs. Horns. This man is happy.
21. Gnidrolog, "Social Embarrassment." Can you really get enough flute in your rock? Yes? No? Yes?
22. King Crimson, "The Great Deceiver." One of Robert Fripp's best guitar efforts from the studio album Starless and Bible Black, the song is better known as the title cut of the band's 1992 CD box set of live tracks from 1973-74.
23. Hampton Grease Band, "Evans." Described as a cross between the Ventures and Frank Zappa, "Evans" is a truly obtuse, 12-minute jam from the album Music To Eat.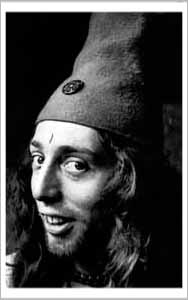 24. Steve Hillage, "Hurdy Gurdy Man." A "funky Jesus on acid." Somehow he made Donovan's hit even weirder.

25. Night Sun, "Nightmare." German, organ-laced heaviness from 1972. A template for the doom/stoner rock of modern times.

26. Black Sabbath, "Into the Void." The opening riff apparently has its own name: "Death Mask." Can't say that I've ever heard of too many riffs with their own names. I guess that makes it ultra-Sabbathy.

27. Gypsy, "As Far As You Can See (As Much As You Can Feel)." Twelve-minute magnum opus from Minneapolis jam rockers.

28. Electric Light Orchestra, "Dreaming Of 4000." The very essence of the overproduced prog rock epic.

29. Iron Butterfly, "Iron Butterfly Theme." I always thought "In-a-Gadda" was their theme song. But nope. This is from Heavy.

30. Alan White, "Avakak." The only guy from Yes to produce a decent solo album in the '70s.

31. Blue Cheer, "Doctor Please." Caveman Caucasian blues at their best. Guitarist Leigh Stevens took Hendrix and turned it into Zeppelin.

32. Kaleidescope, "Room of Percussion." Oh so earnest. Oh so horrible.

33. The Yardbirds, "Over, Under, Sideways, Down." Hey!!!

-

From the Beachwood jukebox to Marfa Public Radio, we have the playlists you need to be a better citizen.




Posted on January 11, 2008