IIT: Broke & Hurtin'
Every Monday from 12-2 Matt Cook and John Dorr host Trucker Caps and Cowboy Hats on WIIT-FM Radio 88.9, from the Illinois Institute of Technology. Each week they concoct some sort of theme to hang the show on and this is what they've been listening to this week in light of their hand-picked motif.
With the recent news of the minimum wage hike, it seemed a good time to examine the nexus between economics and country music. So let's look at some famous and not-so-famous country artists who opine on being poor, rich, on the dole and longing for the day that they might could have made $7.25 an hour.
First, it is important to know that having money isn't really all that it is cracked up to be. So, if you're like me, be glad that you're poor.
1. Porter Wagoner, "Satisfied Mind." Porter always comes off a jackass most ways but word is that he drinks more than his share and is an OK guy once the clown suit comes off. This was a No. 1 hit for Wagoner in 1955 and stayed at that spot for more than a month.
2. Bobby Hebb, "Satisfied Mind." Hebb is known best for his smash hit "Sunny," but his country cred is A-number-1. He grew up in Nashville and joined Roy Acuff's Smokey Mountain Boys and played the Grand Ol' Opry with Acuff in the early '50s. This romp is a country soul classic and an instant hit and should be included in any party mix.
3. Jeanne Pruett, "Satin Sheets." Known first as a songwriter with some success (penning Marty Robbins' Top-10 hit "Love Me"), this tune was Pruett's first hit going No. 1 in 1973, which led in turn to her joining the Grand Ol' Opry. Not just a songwriter, she also wrote a cookbook in 1986 called Feedin' Friends which you might have seen hawked on TNN. I've always just loved this three-chord ballad largely because of its simplicity. In the Encyclopedia of Country Music under the Pruett entry, it says that her manager sent out several hundred copies of the single to radio programmers with a piece of pink satin stapled to the dust jacket. Why aren't unsigned bands doing stuff like that now?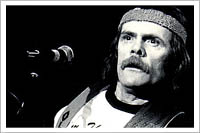 4. Johnny Paycheck, "Slide Off of Your Satin Sheets." Although not composed by Paycheck, one of country music's finest writers (it was written by W. Carson and D. Tankersley), this is a fine Paycheck tune from 1977. So much of country music from this period is overproduced and aimed for non-country music fans, and this is no exception, but despite its strange drum sound and overripe keys, one can still enjoy Paycheck's outstanding voice. I guess satin sheets represent the high life to some folks.
5. Loretta Lynn, "Success." Loretta's first No. 1 hit and featuring the A-team of Nashville's session men - Don Helms on lap steel (he opens the song with a wonderful figure reminiscent of a Hank Williams tune, fitting as Helms was a long-time Drifting Cowboy), the twin fiddles of Cecil Brower and Tom Jackson (long-serving Texas Playboys), Floyd Cramer on piano, Buddy Harmon on drums, Grady Martin, Harold Bradley, and Teddy Wilburn on guitar, Bob Moore on bass with Owen Bradley running the session. A beautiful country moment and a reminder that financial accomplishments do not feed the soul.
But being poor ain't that much better than being rich.
6. Ray Charles, "Busted." Another No. 1 A-plus Harlan Howard tune, this time in the hands of America's greatest musician. Ever. This is from Modern Sounds in Country and Western Music Vol. II.
7. Johnny Rivers, "Poor Side of Town." One of the few tunes that Rivers actually wrote, the poor man's Bobby Darin delivers one of my favorite songs. Maybe not quite country, but I've been in a bunch of country cover bands that play this song and I think it's because of the theme and chord simplicity, which make it appeal to a country audience.
8. Candi Staton, "In the Ghetto." It is nice to see her career resurrected (her latest release, His Hands, came out last year and is getting nice reviews and healthy sales), as she is a deserving artist that just got a bad break. This disc was recommended to me by Andy Leach at the Center for Black Music Research here in Chicago and I can't thank him enough. It turns out that this retrospective is just one of a number of similar releases by Honest Jon's Records and I buy every one as they come out. You should too. Oh, and the song was written by Mac Davis and made famous by Elvis Presley.
9. Buck Owens and the Buckaroos, "Welfare Line." It had welfare in the title so I had to include it.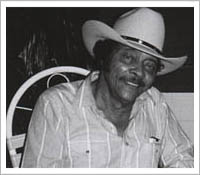 10. Stoney Edwards, "Poor People Stick Together." Stoney could have been Charlie Pride if things had worked out differently. He had a couple of Top 50 singles but could never break into the Top 10 and I don't know why. He's got a great voice, a good country sound and recorded the definitive version of one of country music's best songs, "Hank and Lefty Raised My Country Soul," by Dallas Frazier and A.L. Owens. "Poor People Stick Together" is from 1971 and written by John Schweers.
11. Billy Jo Shaver, "Tramp on Your Street." Not really about being poor, but the title does have "tramp" in it and it is as fine a song as Billy Jo Shaver ever wrote. From the 1993 release Shaver.
12. Willie Hightower, "Poor Man." Another Honest Jon's release, this one yet again featuring a soul artist with country leanings not getting the credit that they deserved, this time in the form of Willie Hightower.
13. Lee Hazlewood, "Cold Hard Times." Hazlewood is one of America's most important and strange musicians. Giving us "These Boots Were Made for Walking" and then walking away from stardom, this release is from the Cowboy in Sweden record. He recorded it when he was in Stockholm working on a Swedish television series, also titled Cowboy in Sweden (let me know if you know how one might track down a copy of any/all of this series - I've been looking for years with no luck), the whole record features some of his strongest lyrics and melodies to go with his always complex arrangements. The song "No Train to Stockholm" is one of my favorites of all time but it is "Cold Hard Times" that fits into this playlist's theme best. Special thanks to Steve Shelley for releasing a number of Hazlewood's out-of-print records on his Smells Like label.
14. Son Volt, "Joe Citizen Blues." This is from the Okemeh and the Melody of Riot release and although I'm not particularly certain what the song is about, I like it and it seems sad enough to fit into "Broke & Hurtin'." Besides, this playlist is a little weak on alt-country and post-1990 releases.
Being broke sucks, especially if you're in love.
15. Tammy Wynette & George Jones, "Golden Ring." It's tough being poor and in love. Only fantastic vocal performances save this number from itself. Co-written by Rafe Van Hoy and Billy Crash Craddock.
16. Gram Parsons, "1,000 Dollar Wedding." From the Grievous Angel record released in 1974.
17. Jerry Reed, "She Got the Goldmine." Probably best known for his role as the trucker sidekick to Burt Reynolds' Bandit in the Smokey series, Reed is an important and underappreciated guitarist, having done a ton of session work. For instance, it is Reed playing all the hot licks on Elvis' "Guitar Man." This tune written by Reed is a nice tonic to "Golden Ring" and reminds us that love may be grand but it sure is expensive.
So after the breakup, maybe Reed hit the road, maybe he was tramping and riding the rails.
18. Woody Guthrie, "Do Re Me." Every American owes it to themselves to buy Woody Guthrie's Library of Congress recordings and listen to them over and over again. I had the pleasure of putting together a 9/11 memorial program for the one-year anniversary of that tragedy at the high school I was working at during the time and we chose Guthrie's music as our aural background. His voice is America's and he speaks for most of us - certainly the poor ones. Probably one of his most popular songs with the catchy chorus that radio programmers and teenagers love (is that why John Cougar covered it for the Folkways Shared Vision tribute to Leadbelly and Guthrie?), we could have done an entire show of music by Guthrie. And followed it up with a whole two hours of Jimmie Rodgers.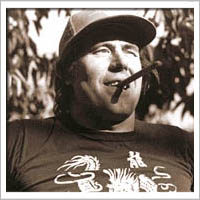 19. Commander Cody and His Lost Planet Airmen, "California Okie." It was never "lost," but one might as well say that this track is from the lost Commander Cody record, Commander Cody and His Lost Planet Airmen. No one in the band liked the record as it was their one-and-only attempt at cleaning up their sound for radio and mass consumption. They hated doing it and hated the record, but they didn't even do that good of a job of it - the label and radio hated it too. For a complete documentation of this story, check out Star Making Machinery by Geoffrey Stokes, a great rock book. So the record languished, as did the band, until they broke up not too much later. This is all a shame because the band deserved much, much better AND the record is fine if not great. Although Commander Cody will never be as clean (or as shameless) as the Eagles, there are some good moments on this record as evidenced by this song.
20. Stephen Stills, "Jesus Gave Love for Free." I say Stephen Stills but I think in fact that the band and album title is Manassas. Anyway, a double LP featuring Stills, Chris Hillman, Al Perkins (he's on the Gram Parsons track we listed earlier) and Dallas Taylor on an under-appreciated attempt by a fine songwriter to meld country and rock. Parsons, the Eagles, the Byrds, Hearts and Flowers, Poco and Commander Cody were all trying it in the early '70s and this is one of my favorite efforts from the time period.
When all else fails, look to the Lord, right?
21. Lefty Frizzell, "If You've Got the Money." One of country music's greatest singers and writers (Merle Haggard described Frizzell as "the most unique thing that ever happened to country music,") this number was released in 1950 with a B-side of "I Love You a Thousand Ways," both of which went to No. 1.
22. George Jones and Gene Pitney, "I've Got Five Dollars and It's Saturday Night." Just think, under the new minimum wage law, one only need work three-quarters of an hour and you're ready to party in the world that Jones and Pitney sing about. Written by Texas great Ted Daffan.
23. Roger Miller, "King of the Road." Recorded in 1964, this is the world's greatest tramp song.
And as tramps ride the rails throughout the States, they may very well jump off in these locales to sleep under viaducts.
24. Cowboy Copas, "Alabam." Cool guitar riff and the song refers specifically to tramps stealing corn. Copas died in the same plane crash that claimed Patsy Cline and Hawkshaw Hawkins.
25. Bobby Bare, "Detroit City." One of the good guys in country music, Bare was old-school and risked his comfy successful career to side with the country music outsiders of mid-'60s Nashville - Tompall Glaser, Willie Nelson, and Waylon Jennings - and ended up prolonging his career and cementing his place as an artist as opposed to a stylist. Written by Danny Dill and Mel Tillis, "Detroit City" won a Grammy in 1963 and provided Bare with the kind of success that allowed him to take some chances, like deciding to record "Drop Kick Me Jesus." This song had legs and is oft-covered, as we will soon see. And it speaks specifically to the diaspora of Southerners leaving home for factory jobs in Chicago, Cleveland and Toledo. So it isn't odd to think of this song resonating so with African-Americans, which explains the next two numbers.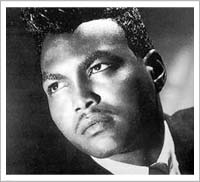 26. Arthur Alexander, "Detroit City." God only knows why this guy isn't a household name and why he isn't living off of his royalties - I mean, the Beatles recorded two of his tunes for God's sake. But he's not, and if you read Get a Shot of Rhythm and Blues: The Arthur Alexander Story by Richard Younger, you'll know a little bit more about why. But I've read the book and I still don't think his obscurity is right. I guess 'cause it's not. Anyway, this is Alexander's take on the tune.

27. Solomon Burke, "Detroit City." Wow. Maybe this song isn't so boring after all.

28. Lefty Frizzell, "Saginaw, Michigan." A great song written by Whispering Bill Anderson depicting the results of greed in a small Midwestern town.

29. Johnny Horton, "North to Alaska." Another Alaska gold song - how often does that happen?

In the pantheon of economic hardship-themed music in the country genre, there are two artists that do it best: Hank Williams and Merle Haggard. I'm not really too interested in saying anything about either of these guys, but enjoy these tracks by two of our greatest artists.

30. Hank Williams, "My Bucket's Got a Hole In It."

31. Merle Haggard, "Make it Through December."

32. Hank Williams, "Lost Highway."

33. Merle Haggard, "Hungry Eyes."

34. Hank Williams, "Window Shopping."

35. Merle Haggard, "In the Good Ol' Days."

36. Hank Williams, "Rambling Man."

37. Merle Haggard, "Working Man Blues."

38. Hank Williams, "We Live in Two Different Worlds."

39. Merle Haggard, "Are the Good Times Really Over?"

40. Wynn Stewart, "Another Dollar Another Day." The man that gave Merle Haggard his start is a great artist in his own right. "Playboy" is a classic and this song is from the same time period and a great way to begin winding down this playlist.

41. Johnny Paycheck, "Take This Job and Shove It." Bringing together two of country music's greatest bad boys, David Allan Coe wrote this classic and Paycheck gave it life. How great is this song? Well, how many tunes spawn a major motion picture? And don't give me any made-for-television movie like Harper Valley PTA. This is the song that best represents money to me - we all work because we need to, but few of us like it.

Matt Cook and John Dorr invite readers to contact them with suggestions, recommendations, requests, comments, inquiries and corrections at dorr@iit.edu or cookm@iit.edu.




Posted on February 12, 2007