Here Comes The Country Sun
Every Monday at noon, Matt Cook and John Dorr host Trucker Caps and Cowboy Hats on WIIT from the Illinois Institute of Technology on Chicago's South Side. You can listen in at 88.9 on the FM dial or stream it here. Each week they concoct some sort of theme to hang the show on, and this is what they've been listening to this week in support of their hand-picked motif.
It is the middle of March in the Midwest of the United States. It snowed all winter long in Chicago and it's worse elsewhere. We had 10 days in a row of single-digit temps and we see the sun only for a few minutes per day every third day or so. It really can bring a man down.
So what do we do to get us through the long days and longer winter? We drink, of course. But we also turn to music. This time, a playlist of songs that feature the sun, which we almost remember, mainly via pictures.
1. Ray Charles, "That Lucky Old Sun." From the seminal Modern Sounds in Country and Western Music, "That Lucky Old Sun" starts us off with some fine imagery. Ah, the joy of simply lazing away the day on a bed of clouds, as opposed to de-icing frozen car locks. Written by Haven Gillespie and Harry Beasley Smith.

2. Frank Black, "Sunday Sunny Mill Valley Grove Day." From his 2005 Honeycomb release. Frank Black recorded this in Nashville with an A-Team including Steve Cropper, Spooner Oldham and Dan Penn, and although there are times when the record lacks the cohesion one gets from a practiced unit (listen for it on this tune - the song, a stone cold groove in the hands of Doug Sahm, is a bit stiffer here), there are some fine moments. Honeycomb includes two covers ("Sunday Sunny Mill Valley Groove Day" and the Penn/Chips Moman classic "Dark End of the Street"), a cleaner, rawer, more direct vocal treatment (none of the Pixies reverb) and Black's always unique songwriting.
3. Doug Sahm, "Sunday Sunny Mill Valley Grove Day." One of America's most underrated artists. Seeing him and the Texas Tornadoes shilling for McDonald's was just depressing.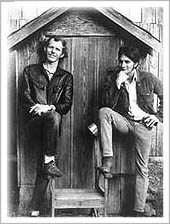 4. Dillard and Clark, "She Darked the Sun." Co-written with Bernie Leadon (later of the Eagles), this Gene Clark tune is the second track from the important The Fantastic Expedition of Dillard and Clark. Who knows what might have happened with the Byrds if Gene Clark hadn't left due to his fear of flying? Or was it a psychotic reaction? My guess was that he couldn't stand Roger McGuinn. But maybe he would have stayed in the band and there never would have been a Gram Parsons coup. Clark and Parsons in the same band? Could have been great. Certainly, it would have been the place in L.A. to score drugs. But Gene couldn't handle the Byrds and teamed up with multi-instrumentalist Doug Dillard to form one of the best country rock acts of 1970s California. Dillard and his brother Rodney started off as modern bluegrass act The Dillards (it was them playing "The Darlings" on the Andy Griffith Show), and Wheatstraw Suite (the Dillards after Doug left) is an important bluegrass/rock record.
5. Jimmy Dean, "Harvest of Sunshine." Wow. So I'm searching through my record collection looking for "sun" songs and I ran across this. Well, they can't all be good. Anyone for some sausage?
6. Hearts and Flowers, "Try for the Sun." For those that don't know, the alt-country scene of the late '90s up to the present is not nearly as inventive or original as its fans and No Depression would have you believe. Putting aside that wonderful renaissance in the '80s (Blasters, Blood on the Saddle, Jason & the Scorchers), it was the late '60s and early '70s that saw the first attempts to meld country and rock. And that effort seemed to capture the imagination of tons of artists, many of which we all know - Dylan's Nashville Skyline, Gram Parsons' entire life and output, the Byrds' Sweetheart of the Rodeo. But many others we don't know as well. Like this one, one of a number of Los Angeles-based bands trying to perfect the rock/country alchemy. Hearts and Flowers were signed to Capitol for two records and included, at different times, members such as Bernie Leadon, Larry Murray and Rick Cunha. This is from their first recording, Now is the Time for Hearts and Flowers.
7. Ray Charles, "You Are My Sunshine." Buy the five-disc Complete Country and Western Recordings. Just do it. Maybe you are one of those folks who argue that Charles' jazz recordings demonstrate his limitations, and although I wouldn't agree with you, I could see maybe that they do lack the artistry of some real jazz men. But listen to the music he recorded in the country genre and you will have little choice but to agree that Charles is unmatched in his ability to transform the American song. Jimmie Davis's stupid little song employing the most facile of metaphors is raised to a funk/soul masterpiece. If we as humans attempted to improve ourselves, our partners or the world the way Ray does with this song, think how wonderful life could be.
8. Statler Brothers, "Do You Know You Are My Sunshine." Sunshine is in the title. And for some reason I own this.
9. Bill Withers, "Ain't No Sunshine." Did you know that Booker T. produced and arranged this song? Well he did, and it's pretty near perfection. We all probably pretty much know this song but you should check out the full recording history of Withers - it is really good.
10. Kenny Rogers, "Sunshine." Written by Mickey Newbury (Country Music Songwriters Hall of Fame member and writer of the Rogers/New Edition chart-topper "Just Dropped In [to See What Condition My Condition Was In]"), this is as forgettable as any number of Rogers' recordings. Only the recording values, to my ears, make it a little bit more irritating than, say, "Coward of the County." Really, the only reason this song is on the list is because it has sun in the title and it sets up the incredible rendition that comes next.
11. Ray Charles, "Sunshine." You hear Kenny's version and you think maybe Newberry had something on the voting members of the Country Music Songwriters Hall of Fame, because what we heard there is no ringing endorsement for a writer. But then you get the Charles treatment and we can hear that maybe Newberry was on to something. Just fantastic.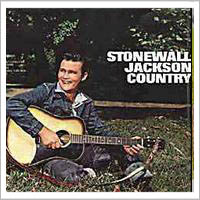 12. Stonewall Jackson. "Sunny Side of the Mountain." From the Little Darlin' Records roster, this Stonewall Jackson version is just a nice tune with a strong country sound. Boy, we love a biting steel guitar.
13. Nitty Gritty Dirt Band, "Sunny Side of the Mountain." You know this song is oft-covered because it is included on Will the Circle Be Unbroken.
14. Nitty Gritty Dirt Band. "Keep on the Sunny Side." Why am I not listing the Carter Family version? I don't know.
15. The Eagles, "Tequila Sunrise." So sue me, but I think that early Eagles records sound fantastic, are well-played and meld the country and rock better than just about anyone. Unfortunately, they cannot write a song, so, as my friend Marty says, the result is a turd wrapped in a tuxedo. Window dressing at its finest.
16. Jimmie Davis, "You Are My Sunshine." Oh Brother, Where Art Thou? is a fine film. What never rang true with me was the notion of the Soggy Bottom Boys affecting a political campaign, but it is actually pretty much on the mark. Witness Louisiana Gov. Jimmie Davis, a pop singer elected largely due to his success as a chart-topper. Written in 1940, "You Are My Sunshine" was an immediate and huge seller, which led to a film appearance among other "accomplishments." In 1942, he was elected governor. At his campaign appearances, the audience insisted that Davis sing rather than talk, and one can argue that it was this friggin' song that got the man elected. He served one term and apparently did little harm. The song, of course, has been recorded a million times. BTW, my introduction to this song was through the Flintstones (I think Bam Bam was on drums, Pebbles lead vox).
17. The Ventures, "You Are My Sunshine." The Ventures released a country music album, The Ventures Play The Country Classics. Who'd a thunk?
18. Willie Nelson and Leon Russell, "You Are My Sunshine." Were they more stoned or drunk during this record? Discuss.
19. Earl Gaines, "You Are My Sunshine." Another funkier take. I got this from the compilation Dirty Laundry: The Soul of Black Country.
20. The Mills Brothers and Count Basie, "Sunny." Were I the curmudgeon I am now when this came out, I would have pooh-poohed this effort. C'mon, do you really think that you can extend your career and reach a new audience by recording popular songs for the kids? Whatever. I'm just glad they did.

21. Bobby Hebb, "Sunny." I love this song - I had it on my turntable as a 5-year-old and listened to it all the time. That and "The Unicorn" by The Irish Rovers.

22. Bill Haley & the Saddlemen, "Sundown Boogie." Yes, that Bill Haley.

23. Merle Haggard, "Chicago Wind." This song doesn't have sun anywhere in it, but it is about that cold Chicago wind. From Haggard's 2005 Capitol release of the same name, it is kind of a sad project and doesn't possess the spark of other recent Haggard albums (Peer Sessions and If Only I Could Fly), but it is Merle Haggard, so you should get it. Hell, it's even got a Toby Keith duet.

-

Contact Matt and John with suggestions, recommendations, requests, comments, inquiries, and corrections at dorr@iit.edu or cookm@iit.edu.

-

Also see Matt and John's Broke and Hurtin' playlist, and the Beachwood playlist collection.





Posted on March 23, 2007