Four Decades In The (Time-)Life Of Folk Rock
When I think of Time-Life Books, I think of sturdy, well-turned bindings and covers. They were so cool; they were frequently much better than the books' actual contents. Nice, hefty cardboard that was engineered to look classy on your living room bookshelf, kind of like that faux-brick facing they put on clapboard houses in first-ring suburbs. Mass-produced, down-market, cheesy-cool. You can also find millions of Time-Life books at garage sales, mostly covering such topics as '70s pop stars and DIY home repairs.
Chicago's Time-Life Records are much the same - who among us can say they weren't suckered into calling that toll-free number to order up a heapin' helpin' of Sounds of the Seventies, Guitar Rock or the easy listening sounds of Super Hits (reissued as AM Gold)? Plus, they were unbelievably complete compilations thanks to Time Warner Corp.'s licensing pull. If you can find any of these babies at the garage sale, snap them up immediately. They're golden cheese.
The only drawback was the way Time-Life's telemarketers would sign you up for about a billion records to be sent out to you every month when you thought you were only buying one. Very tricky. So now, thanks mainly to the Internet, we're older and wiser in the ways of mail order and telemarketing tactics. That being said, Time-Life Records, now no longer owned by Time Warner, is still very much in the music compilation business, this time coming out with a breathtakingly comprehensive look at folk rock. Its new four-CD set is entitled Four Decades of Folk Rock and will be released (unironically) on Sept. 11.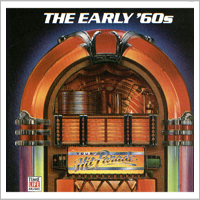 You have to admit that despite the aggressive sales tactics and overwhelming feeling they were being bought mostly by people who wanted to understand rock 'n' roll the same way an anthropologist wants to learn the customs of a foreign culture, these collections were nothing if not complete. The fault wasn't in the contents, but in the infomercial presentation. You always kind of felt that if something was on a Time-Life record, it was probably way past its cultural expiration date.

But hey, not so . . . especially for roots and garage rock fans. And it's not just this new CD set either (which defines "folk rock" as everything from Dylan to X to Steve Earle). It's part of a newish Time-Life series begun in the last few years called the Legends of American Music Series, which features box sets of Johnny Cash, Jerry Lee Lewis, Louis Armstrong and the Stanley Brothers. Time-Life says it's trying to "redefine its role in the marketplace" by taking on much hipper compilers like Rhino Records.

Some of Time-Life's other efforts from the late 1980s and the 1990s are pretty impressive, too. For instance, on just one of the many compilations the company put out in 1991, Rock Classics: The Originals, you got 22 songs that were covered by British Invasion-era bands - John Lee Hooker's "Boom Boom;" "Everybody's Trying to Be My Baby" by Carl Perkins; "Anna (Go To Him)" by Arthur Alexander; Jackie DeShannon's "Needles and Pins;" the Olympics' "Good Lovin'," and so many classic original records.

And on The Rock 'n' Roll Era: 1962 (released in 1987), just by calling operators now, you could receive another 22 tracks with pretty much every r'n'r song that had a real impact that year - and a few more that were semi-obscure but incredibly cool. They include "The Loco-Motion" by Little Eva; "Twistin' the Night Away" by Sam Cooke; Dion's "The Wanderer"; Clyde McPhatter's "Lover Please"; and "She Cried" by Jay and the Americans.

Yes, there was generally gold a'plenty in those Time-Life records, looking at it now. Maybe they were actually worth the magical mail order contracts you didn't know you signed. Time-Life is still set up to work that way - if you buy the first volume of a CD set, they'll ship the others to you automatically and bill you for them until you call the toll-free number and tell them to stop, at which time I have a feeling they will urge you not to. The operators will be standing by right in your face, man.

Even so, their new folk rock playlist is pretty choice. It provides some nice surprises by tapping less-than-monster-hits for some usual-suspect artists. For instance, instead of picking the ubiquitous "Daydream" from Lovin' Spoonful, it's the bit-less-played "Do You Believe in Magic?" Instead of the Turtles' "Happy Together," it's their version of "It Ain't Me Babe," reminding you they were first and foremost a folkie outfit that got its start covering Dylan.

Then the set really expands the definition of "folk rock," especially in its '80s disc. You don't usually lump R.E.M. ("Talk About the Passion") and X ("See How We Are") in with "folk rockers," but they have a point. They were examples of how punk and new wave had tentacles going back to The Band.

And finally, this is also the first CD set I've seen that so firmly ties alt-country to folk rock, although Time-Life's choices for Wilco ("Box Full of Letters") and Son Volt ("Loose String") were a bit on the obvious side.

From the Time-Life press release:

"With 71 tracks that run the gamut of folk rock, singer-songwriter, country rock, roots rock and Americana and span over 40 years, Four Decades of Folk Rock is so comprehensive that it not only includes the most important songs of these genres, but also spotlights folk tracks performed by rock bands, rock songs recorded by folk acts and experiments by both along the way: Thin Lizzy performs an Irish folk song, punk rock band X takes on Americana, and comparative newcomer David Gray layers electronica on top of acoustic folk.

"The collection was painstakingly assembled by Grammy nominated producer Ted Myers and acclaimed author and pop culturist Bruce Pollock, and also features tracks by Tim Buckley, The Band, Arlo Guthrie, Richard Thompson and Steve Earle. The set is highlighted by extensive liner notes alongside rare and archival photographs of the artists, taken during the era their songs were first recorded."

Here's the playlist:

Disc One: The 60s

1. Bob Dylan, "Like a Rolling Stone"

2. Barry McGuire, "Eve of Destruction"

3. The Turtles, "It Ain't Me Babe"

4. We Five, "You Were on My Mind"

5. The Lovin Spoonful, "Do You Believe in Magic?"

6. The Byrds, "Turn! Turn! Turn! (To Everything There Is a Season)"

7. The Mamas & the Papas, "Go Where You Wanna Go"

8. Tim Hardin, "Don't Make Promises"

9. Donovan, "Season of the Witch"

10. Fred Neil, "That's the Bag I'm In"

11. The Youngbloods, "Get Together"

12. Jefferson Airplane, "Today"

13. Buffalo Springfield, "For What It's Worth"

14. Tim Buckley, "I Never Asked to Be Your Mountain"

15. Tim Rose, "Morning Dew"

16. The Stone Ponys, "Different Drum"

17. The Band, "I Shall Be Released"

18. Nilsson, "Everybody's Talkin'"

*

Disc Two: The 70s

1. Crosby, Stills & Nash, "Wooden Ships"

2. Fairport Convention, "Fotheringay"

3. Arlo Guthrie, "Coming into Los Angeles"

4. James Taylor, "Anywhere Like Heaven"

5. Traffic, "John Barleycorn"

6. Grateful Dead, "Box of Rain"

7. Nick Drake, "One of These Things First"

8. Rod Stewart, "Reason to Believe"

9. Don McLean, "American Pie"

10. Pentangle, "People In the Highway"

11. Jackson Browne, "Rock Me on the Water"

12. Linda Ronstadt, "Birds"

13. Thin Lizzy, "Whiskey in the Jar"

14. Bonnie Raitt, "Love Has No Pride"

15. Joan Baez, "Diamonds and Rust"

16. Steeleye Span, "All Around My Hat"

17. Fleetwood Mac, "Gold Dust Woman"

*

Disc Three: The 80s

1. Richard & Linda Thompson, "Wall of Death"

2. Dexys Midnight Runners, "Come On Eileen"

3. R.E.M., "Talk About the Passion"

4. The Rain Parade, "What's She Done to Your Mind?"

5. Lone Justice, "Pass It On"

6. The Pogues, "A Pair of Brown Eyes"

7. The Roches, "Love Radiates Around"

8. Steve Earle, "Someday"

9. Suzanne Vega. "Luka"

10. Dave Alvin, "Fourth of July"

11. X, "See How We Are"

12. The Dream Syndicate, "Let It Rain"

13. 10,000 Maniacs, "Don't Talk"

14. The Waterboys, "Fisherman's Blues"

15. Bangles, "Hazy Shade of Winter"

16. The Jayhawks, "Five Cups of Coffee"

17. Lucinda Williams, "Passionate Kisses"

18. Peter Case, "Put Down the Gun"

*

Disc Four: The 90s and Beyond

1. Steve Wynn, "Carolyn"

2. Sarah McLachlan, "Drawn to the Rhythm"

3. Peter Holsapple & Chris Stamey, "Angels"

4. Uncle Tupelo, "Still Be Around"

5. Indigo Girls, "Galileo"

6. Mazzy Star, "Fade into You"

7. Wilco, "Box Full of Letters"

8. Natalie Merchant, "Where I Go"

9. Son Volt, "Loose String"

10. The Corrs, "Love to Love You"

11. John Hiatt, "Shredding the Document"

12. Shawn Colvin, "Sunny Came Home"

13. Billy Bragg & Wilco, "She Came Along to Me"

14. Sixpence None the Richer, "We Have Forgotten"

15. David Gray, "Babylon"

16. Patty Griffin, "Chief"

17. Anne McCue, "Stupid"

18. Eastmountainsouth, "Rain Come Down"

-

Surprised at anything on the list or what was left off? Send comments and feedback to Don. Please use a real name to be considered for publication. And check out previous Playlists in our Playlist archive.





Posted on July 6, 2007