Badfinger: Ass
By Don Jacobson
What a bittersweet thing is the 1973 Badfinger album Ass. As a Bin Dive entry, it is eminently qualified because it completely flew under the public's radar (it was released simultaneously with their first Warner Brothers album Badfinger, which flopped, too). It also fits the bill because it is an unjustly overlooked artistic success - it featured the penultimate popsters branching out into early '70s-style hard-boogie psych-rock and showed what could have been from a band that was right on the edge of a bitterly hard fall.
Ass enjoys many not-so-enviable distinctions in the tragic personal histories of Badfinger, and one very enviable distinction - it's a disjointed but near-great album in which the band was moving away from its trademark pop syrup, mixing in just enough hard rock vinegar to avoid the sticky-sweet overdoses in their better-known, earlier work for Apple Records. But at the same time it's not so different that you can't hear what made albums like No Dice and Straight Up great.
In short, more than anything, it reflected attempts by Pete Ham, Tom Evans and Joey Molland to incorporate the harder-edged psychedelic boogie-rock they were playing in their live gigs into the Badfinger bubbly fountain, and you can feel it working.
But because of the never-ending series of management troubles that beset the star-crossed Beatles protegees, it got a bit mucked up in the delivery.
Before I get into what makes Ass a fine album musically, I should probably get the soap opera stuff out of the way. There were several reasons why Ass never had a chance. The main ones were that Apple was falling apart in the post-Beatles break-up period of 1972 -73 (this was the last record ever released under the Apple label that wasn't by an ex-Beatle) and also because Badfinger's legendarily shady manager, Stan Polley, was playing hardball with the disintegrating label in an effort to sign the band to a lucrative (for him) but ill-fated deal with Warner Brothers. Because of all the turmoil, Ass wasn't released in the U.S. until November 1973, and not in the U.K. until May 1974 - even though the first work on it began in early 1972, immediately after Badfinger's triumphant teaming with producer Todd Rundgren on Straight Up - an album that produced the hits "Day After Day" and "Baby Blue."
The upshot was that Apple wasn't able to figure out a way to sidestep Polley's legal tactics and release Ass until Badfinger had already done a new album for Warner Brothers - the eponymous Badfinger. The two albums actually came out at the same time and Badfinger was competing against itself. Predictably, both records tanked. This after more than a year went by in which nothing new came out from a band who were the undisputed kings of 1971. Badfinger never recovered from that unforced recording hiatus at the hands of a manager who was once alleged to have acted as a bagman for the Mafia in the bribing of a New York Supreme Court justice.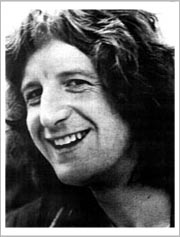 The series of financial catastrophes this mess triggered ended up claiming the life of frontman and rock genius Ham, who, when he hanged himself in 1975, was basically a penniless country squire (his suicide note damned Polley). His death in turn is thought to have inspired a similar act by Ham's vocal harmony soulmate, bassist Tom Evans, in 1983. He was also facing penury while battling with Molland over Badfinger's tainted legacy and the royalties from "Without You," the Ham-Evans creation that Harry Nilsson had turned into one of the greatest rock ballad hits ever.

If you had to find fault with Ass, it's the disjointedness that permeates it. Recorded in fits and starts over many months as the band toured incessantly in 1972, it lacks a cohesive center. Five of the songs were written by and sung by Molland, including two Rundgren-produced numbers, "The Winner" and "I Can Love You," which were cut in January 1972 before The Todd abruptly quit the project amid disputes over pay and tensions with the band, including with Molland. Joey says in Dan Matovina's Without You: The Tragic Story of Badfinger, that Todd and, yes, George Harrison himself, would try to tell them what to do in the studio, allegedly stifling Badfinger's creativity.

Listening to the two Rundgren-Molland numbers, "The Winner" is a pretty pedestrian mid-tempo rocker whose highlight is Ham's sparse guitar fills that sound just like the kind of thing Jeff Lynne would later do with Electric Light Orchestra (influences?), while "I Can Love You" is a plodding ballad that offers none of the beauty of Badfinger's past efforts - they're the two worst songs on the album (Molland's voice can't carry a ballad) and offers ample evidence that Rundgren wasn't clicking with them anymore.

So toss them and get to the undisputed highlights: Ham's only two songwriting contributions are the album's first and last songs. "Apple Of My Eye" leads it off, and is a seminal track in the tragic history of the band, because it's basically a love letter by Ham to Apple records and his relationship with the Beatles, all of which were going down the drain as an era was coming to an end. It's also the closest thing on Ass to the classic power pop sound of Badfinger's earlier days. The key lyrics go:

Oh, I'm sorry, but it's time to make a stand
Though we never meant to bite the lovin' hand
And now, the time has come to walk alone
We were the children, now we've overgrown

The cover art of Ass also references the band's relationship with Apple. It's a picture of a hand holding out a giant carrot to a donkey, a symbol of the lure of rock 'n' roll riches enticing the band away from their true home. It was a road that would lead them to ruin, that is for sure.

The undisputed masterpiece of the album, though, is Ham's other composition, the eight-minute, album-ending epic "Timeless," truly an undiscovered prog-rock classic. Starting slowly with strummed guitar and pan flute, Ham and Evans sing "we are timeless, we are the sunshine, we are the rain" in a minor chords. Then after more spacey lyrics about being timeless (and they were), Ham launches into a scorching psych-blues guitar solo, as the whole thing builds to noise-filled, fuzzed-out climax, a la "A Day In the Life." Awesome.

In between are such Evans compositions as "Blind Owl" and "Constitution," which really show off the boogie-down direction that Badfinger was taking. "Constitution," especially, is a fine blues-rocker, featuring some of the hardest-edged, finely honed, freaked-out blues rock this side of Bad Company, only with more futuristic guitar sounds that presage later-'70s bands like ELO and Boston.

Also of note is the track by drummer Mike Gibbins, "Cowboy," which, although it's a bit of a faux-country throwaway, is quite interesting because it sounds exactly like George Harrison's work from the same era. It's hard to imagine that Harrison didn't have a big hand in crafting the sound of that number - Gibbins' vocals sound like they were dubbed by the Quiet Beatle himself.

It all adds up to a heartbreaking portrait of how a criminally overlooked band was struggling to cut through loads of personal trauma, financial problems, and outright skullduggery to express their considerable talents as time was running out for them.

-

Bin Dive explores rock's secret history through the bargain bins and your old stack of records. See what else is in the Beachwood Bins. Comments - and submissions - welcome. Please include a real name to be considered for publication.





Posted on April 9, 2009