Across The Chatham County Line
Whenever I see four guys on stage wearing suits, I can't help thinking about the Fab Four, with their ultratight action slacks and their skinny ties. And of course the Beatle boots. Funny how rock bands went so quickly from wearing suits to representing everything that was not about suits.
Of course, in country music suits and boots meant something different in the 1960s. It meant the Nashville/Opry thing where dressing up was a statement that you were a real American and certainly not a hippie. It also meant you were upwardly mobile and striving for the mainstream status that that type of sucky corporate country music unfortunately now enjoys - although even there, the suits were jettisoned sometime in the 80s in favor of carefully chosen, faux-cowboy big hats and scrupulously white muscle T's.
So what to make of a suit-wearing country band nowadays? In the case of Raleigh, North Carolina's Chatham County Line, the nice threads and ties seem to be the visual manifestation of the band's utter seriousness about traditional bluegrass music. That seriousness, expressed in throwback virtuoso musicianship on the fiddle, mandolin, banjo, upright bass, and pedal steel, is not-too-subtly mixed with an alt-country acoustic rock streak, a la the Byrds of the Sweetheart of the Rodeo days.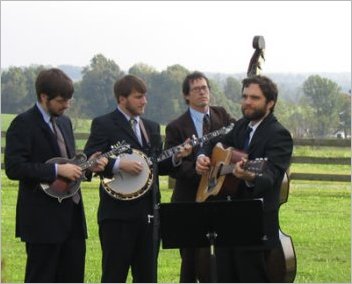 The result is what lead singer and guitar picker Dave Wilson calls "new traditionalism," which I take to mean the use of the most basic and familiar musical styles of mountain music and adding lyrics that appeal to heard-it-all post-moderns, producing songs that are literate, even thought-provoking, delivered in Wilson's distinctive tenor.
On their new album, Speed of the Whippoorwill, Chatham County Line spins out songs about struggling to survive heartache and the pain of being poor - traditional territory to be sure, but delivered with fresh relevance in an era that's spiraling into its own hard times.
On the title cut, Wilson sings: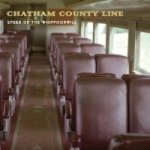 I know I had to leave you
There was work to be done
I swear when this job is over
It's to you I'm going to run

Blow wind blow
Blow on down the line
I'll be in the arms of my Darlin'
In just three weeks time

I'll be coming home
Pockets full of bills
I'll be coming home
At the speed of a whippoorwill

The haunting "They Were Just Children" tells of a father who quits his job working in a mine to exploit the musical talents of his two boys - brothers who, after months on the road, "sleeping on the floors," ask their father, "What are we fighting for?" The answer is, "You boys are worth more than what a miner can find." This being country song, of course the whole enterprise comes to no good end.

Other songs tell the tale of a Confederate solider on the run who is sheltered by a woman; of "misadventures" down by the riverside; and of a mother comforting a sickly child with stories of a home in the sky and a "waiting paradise." Somehow, none of this is maudlin.

I don't know. Maybe it's the suits, but this new traditionalism thing seems to work for Chatham County Line. By several accounts, the band - which includes former members of Tift Merritt's combo - made a big impression at last month's MerleFest roots music festival in North Carolina. They're slated to appear at the Chicago Country Music Festival on July 1 and at Fitzgerald's in Berwyn the next night. Only band members are required to wear suit-and-tie.




Posted on May 17, 2006