« July 2006 | Main | September 2006 »
August 31, 2006
Booklist: The Last 10 Books I Read And Why
1. Heart of a Dog/Mikhail Bulgakov
Bulgakov was one of the Soviet Union's most banned writers, but largely because the Soviet leadership had no freaking clue what he was talking about rather than for specific political reasons, though his work was highly politicized. I'm reading it because my boyfriend bought me a copy.
2. Summerland/Michael Chabon
This one's a re-read for me. I really love Michael Chabon. He writes about topics I love (comics, baseball), and he's terrific at drawing you into his story and making you part of it. Granted, this is what "they" might call a "young adult" novel, but screw genre, it's just a great story all-around. Who can't relate to having been embarrassed by their parents or being awkward at sports or having weird friends or being really pissed off when your favorite nature spot becomes a victim of environmental degradation? Things like that transcend genre, and make a story for kids a book for everyone.
3. The Sandman Graphic Novels I-III/Neil Gaiman
Another re-read. I was about to loan them out to a friend, but before I did I felt compelled to dive back into the ground-breaking comics series that changed my perceptions about, well, a whole lot of things. Most importantly, they helped me understand that books with pictures didn't have to be left behind in childhood.
4. Bangkok 8/John Burdett
They say if you really want to understand a culture, you have to immerse yourself in it. In this fictional crime novel, you get as close as you possibly can get to Bangkok without actually moving there. Burdett lived in Thailand for some time, and he understands Bangkok in a way I imagine few Westerners do. I grabbed it off an editor's shelf a few years ago and it's been sitting around my place ever since - he wasn't interested in having a review of it done, but man, did his readers miss out on hearing about a smart, meaningful look into the very alien culture of Bangkok.
5. The Complete Strand Facsimile Edition Sherlock Holmes (with illustrations)/Sir Arthur Conan Doyle
I actually bought this at 221B Baker Street - how cheesy is that? But man, do I ever love Sherlock Holmes. This book is massive, which is a plus. Even if you are a fast reader like I am, it takes some time to get through; it includes all the stories. The illustrations are great, too. Holmes has been through the Hollywood (and BBC) treatment so many times, it's a genuine pleasure to see him presented as he was originally imagined to be. The stories make for a great history lesson as well, as London changes with the years. The only stories that shouldn't quite have made the cut are those narrated by Holmes himself - Watson's observations add a flavor and color that Holmes, with his utter disregard for the human element, is unable to convey.
6. The Dark is Rising Sequence/Susan Cooper
These books (there are five) are not new - the first was published in the late Sixties and the series ended in the Seventies. But they were my favorite childhood books, and I re-read them at least once a year, if not more. They're my alternative to eating a pint of Ben & Jerry's and watching a COPS marathon. When I need to, I can curl up with Cooper's books and immerse myself in the battle between the Light and the Dark, and the rest of the world can go to hell.
7. Captain's Courageous/Rudyard Kipling
I wanted to read Kim, actually, but the person I was borrowing from only had this particular Kipling novel. I remember not really "getting" The Jungle Books as a kid, but that's probably because I was trying to read them too young - I'd be willing to bet they'd go down more easily now. As for C.C., well, it's not all that. It's pretty implausible, and pretty predictable, and the only thing it really has going for it is the dialect of the fishermen, which is somewhat reminiscent of that of the Newfoundlanders' in The Shipping News, which is a great book. Lesson learned? Just because a book is considered a classic doesn't mean it's worth your time.
8. Rats: Observations on the History and Habitat of the City's Most Unwanted Inhabitants/Robert Sullivan
I picked up this little gem at Hyde Park Books and it was fascinating as hell, in a really grotesque way. I once owned a pet rat, Barnabas, may he rest in peace, but about two paragraphs into Sullivan's book it was pretty clear that his rats - New York's finest - were nothing like the domesticated rat you can get at any pet store. I have to admit Sullivan is probably on the slightly insane side - sitting in a lawn chair staring down an alley in New York observing a colony of rats for months at a time definitely indicates some kind of mental aberration. But his prose is enjoyable, and his rat lore is undeniably amazing. You have to hand it to the nasty little buggers . . . they really know how to live.
9. Wolf Boy/Evan Kuhlman
I never would have picked up this book on my own, but I got paid to review it. I was set to hate it - a novel that incorporated comic book elements? Talk about jumping on the bandwagon, and a few years late, at that. But no matter how hard I tried not to like it, I couldn't help finding it a beautiful, transcendent, fantastic novel. Bonus points for being set in downstate Illinois and for excellent early '90s cultural references.
10. The Letter Home/Timothy Decker
This is written as a children's book, as a letter to a little boy from his father, a World War I medic. It's gently written, and drawn in pen-and-ink with gorgeous yet simple detail. It makes no judgments about right and wrong, but is a quiet, contemplative book. I've shared it with friends, and it generally elicits appreciative silence, then intelligent discussion. How did this book find its way to me? From first grade through early college, Tim Decker was one of my closest pals. We lit GI Joes on fire and dropped them with parachutes from his window. We acted in high school musicals, got into philosophical debates that nearly turned into fisticuffs, and were part of the same pack of misfits and no-goodniks at school. I haven't spoken word one to him in more than a decade, but I'm pleased to see he's evolved into an artistic genius.


Posted by Beachwood Reporter at 8:52 PM | Permalink
Life at Work
Aug 28 - Sept 1, 2006
THURSDAY -
Sometimes you think you've gotten a lucky break. Your boss is out of the office and you're not expecting him or her back anytime soon. It's the beginning of a long weekend, and things are winding down. You've got time on your hands. You can catch up on your instant messaging, surf the Web, go for a walk around the block and get some fresh air.
It's inevitable that at the very moment you're about to do something you know someone higher up wouldn't approve of, the phone rings. It's the boss, wanting to know how that project you finished an hour ago is coming along. And you make the fatal mistake of saying you're just finishing it up. You'll come to regret this more than you can imagine when you hear what he has to say next.

"Alright, great, let's get started on a new project!"
A new project? A mere four hours before you go on a four-day vacation? This isn't a time for new projects! This is a time for goofing off! A time for finding out how far you really can shoot a paper clip with a rubber band. (I'm pretty sure I can get it into the office of a co-worker I'll call "Jay" from my work station, but I haven't tested my theory yet.)
The bad news is, it's not one, but two new projects, and he's swinging by in about an hour to see how things are coming. Damn. Way to screw up a perfectly good waste of an afternoon.
Oh well, guess I've got work to do. This is J. Bird, signing off 'til Tuesday. May every god that ever existed bless those who thought the Working Man needed a holiday, and thanks to the bosses who think the holiday weekend is a little too short and extend it by a day. We in the working world are willing to overlook a fair amount of shit in exchange for a freebie holiday.
WEDNESDAY -
I talk a lot, via an instant messaging program, with a great college buddy of mine who lives in Athens, Greece. We both spend a lot of time trashing U.S. policies and figuring out how to save the world. We're both real diplomatic geniuses, of course, and none of the terrible shit that's going on these days would be happening if we were in charge. It's kind of nice to talk to someone European who doesn't hate me for being American, and who knows that there are quite a few Americans out here who aren't very happy with the direction things are going. Plus, he shares my thoughts with his friends, so word gets around that we're not all evil and we don't all love Bush. Have you ever seen that bumper sticker that says "I love my country, but I think we should start seeing other people . . . "? I think that says it all.
So what's this got to do with work, you're wondering? Well, a lot. Prior to my current position, I worked in the North Suburbs, which wasn't much different than my job before that, directing a very nice preschool in a tiny little Southern town. Cultural diversity? Zip.
I live in a neighborhood that's certainly diverse, to the point that I'm a minority. But it wasn't until I came to work downtown that I came to appreciate what Chicago really has going for it, something that I kind of doubt Athens does.
It was on the Blue Line that I first noticed. People here really are from everywhere imaginable. And, on the train at least, they're crushed together, into a curious hodge-podge of representatives of every inhabited continent, and even the most far-flung countries.
Outside the Daley Center, in the summer, there are weekly festivals celebrating various cultures, where people from all over the world get to show off their wares, offer their foods for sale, and let their fellow Chicagoans see a taste of what their homeland is like. Ok, sure I thought Mongolian Week was a little excessive, what with the people in Ghengis Khan gear and all the tiny huts. But that's just me and my sense of the absurd.
In my office itself, there are professionals representing different races, different cultures, different religions. We ride the elevator together, we gripe about the weather together, we commiserate or celebrate about baseball (according to preference), and we huddle together to hear the latest gossip.
On my way home, I like to walk by the Horse and watch the kids sliding down it. If I work late, sometimes there are skateboarders skating down it. The kids are another example of how diverse we are as a city - you see African American kids from the tougher neighborhoods, kids in from the suburbs with their folks, kids from around the globe on tours with their parents, all sliding and playing together. Downtown, right in the heart of the working world, is the best place to find that swirling diversity that makes the city a great place to be.
Of course there are enclaves of hatred, of racism, of intolerance in and around Chicago. But in the swirling kaleidoscope of a busy office worker's day, race, color, and creed melt away, and we're all just people, trying to get stuff done.
TUESDAY -
It would be really easy to use this as a forum to gripe about all the lousy crap that happens in an average day. Remember when you were young, in high school, and you were so sure that was the absolute worst time of your life, that it couldn't get any worse, and that things could only look up from there? Ha! Joke was on you, wasn't it? No one told you about neurotic bosses with chaotic mood swings, or office gossip, or that every office manager you would ever encounter would be ten times worse than your worst nightmare of an intrusive in-law. No one mentioned "inter-office memorandums" (always bad news), or dress codes, or that creepy guy you inevitably get stuck alone on the elevator with.
But as much as it makes me feel better to bitch about work, what makes the whole work experience really unique is the crazy, weird, unexpected things that happen every day but tend to get steamrollered by the things that make us miserable.
Take today, for instance. I've gone out for the second time on the same errand, dealt with the same ever-charming civil servants, gotten rained on, and as I'm re-entering my building, it suddenly hits me that there are Good Humor Ice Cream Carts all over the lobby. They've got their umbrellas up, their vendors are in uniform, and all these people, from the back-office jeans-n-tshirts folks to the very top executives are practically jumping up and down with excitement, trying to figure out whether they want the Chocolate Eclair Bar or the Rocket Pop. And it's all free (one per customer, unless you manage to sneak back in line.)
So I get on the elevator with my Chocolate Eclair Bar, and everyone else has their ice cream pops, and a guy from my office is fretting over whether his Oreo Bar is going to mess with his South Beach Diet, and I couldn't help but think, "THIS is what it's all about." Why do we get up before the sun, and drag ourselves out of bed, and leave our lovers and pets so we can toil and sometimes get beaten down and feel like our lives are going nowhere fast? I'll tell you why. So we can eat free Good Humor Bars in the elevator at two o'clock on a rainy Tuesday afternoon. Life doesn't get much sweeter than that.
MONDAY -
Today was like an episode of the Twilight Zone. First, my boss went MIA this morning. No e-mails, no phone calls, no notes. Usually, I have a list of things waiting for me first thing on a Monday. Today? Nothing. My co-worker and I recently got titles. She is "Executive Assistant." I am "Personal Assistant." This seems to mean that she gets to answer the phone and sort out what bills need to be paid while I get to be a personal (verbal) punching bag when the boss is in one of his "moods" (every hour-and-a-half or so).
The morning was kind of pleasant, therefore, in an eerie way. The phones weren't ringing, my co-worker, who is usually drowning in work, didn't need a hand, I was caught up on my stuff, and the usual craziness around here had subsided to the point that the sound of the air conditioner was pretty much all I could hear. Around 10:45 I decided enough was enough, or not enough was not enough, and called the boss' cell. He sounded a little weird . . . not his usual manic self. We got cut off in the middle of the conversation, and I expected him to call back, but no dice.
He called me a little after two and gave me an assignment. He appeared at the office about fifteen minutes later. I had a question for him, regarding my project, but instead of answering, he said, "Did you finish that thing I told you to do?" "I'm working on it right now, and . . . "
"Working on it." he muttered, and walked away, into his office, and closed the door.
Then he reappeared, looked at what I'd completed, yelled at me for changing some wording (precisely what I'd had a question about), and wandered out of the office. He disappeared for a good forty minutes, and we were starting to think he might have left, leaving his coat and briefcase behind. This was getting stranger by the minute.
Finally, he showed up again, and I had a chance to go over what I'd been working on. He asked me a question, and before I could even get an answer out, he shook his head and said, "You know, your problem is either that you just don't listen, or you just don't comprehend what you hear. Why the hell would I do what you just said I was going to do? I never told you I was going to do that. So why would you think that?"
Oh great. Time for a beating. And I was worried while he was missing this morning?
This is not a typical day, by any means. By and large, he's a generous, amiable fellow, but when he decides to go on the attack, you'd better get your armor on fast. He figures out what'll bug you the most, and he'll take that line every time. It's like having an annoying cousin as an employer.
Actually, I take what I would consider an abnormal amount of verbal abuse from this man. The strange thing is, I can bring it up, point it out, tell him I think it's inappropriate, and he'll apologize, and attempt to behave like a rational human being for as long as he can possibly manage it. Then it's back to square one. Maybe I'm not the one who doesn't comprehend around here.
Why is it that people with a degree of power over you feel the need to exert it in ways that'll really ruin your day? What is it about running a company that makes you want to squash people like ants? Or do you already have to have the compulsion to squash people in order to run a company? How come people in charge get to make their bad day everyone else's bad day too? I know a lot of companies tell their employees not to bring their problems to work. So why isn't that a two-way street?
Oh well, tomorrow's another day. May it be more normal, and hopefully less painful, than this one.
-
J. Bird is the Beachwood's pseudononymous workplace affairs correspondent.

Posted by Beachwood Reporter at 8:23 PM | Permalink
The [Race] Papers
Neil Steinberg, a white guy, recently complained that "Black people prefer to be the sole arbiters of all things racial." (See No. 4)
But it's really white people who want to control the dialogue on race.
For example, the Rev. James Meeks was recently in the news for his use of the "N" word. The white media demanded an explanation - and an apology. The mayor was also offended and weighed in. The same mayor who once reportedly said that Chicago needed a white mayor (aides later clarified that he meant a "wet mayor," though they couldn't explain what that would entail or how it would improve the city).
Maybe people of color should be the sole arbiters of how the "N" word is used. Maybe us white people should stay out of that one; like Germans who aren't allowed to legally form neo-Nazi parties, our ancestors have forfeited certain privileges for us, regardless of our technical lack of responsibility for historic abuses. Maybe the best way for us white people to recognize and repudiate those abuses is by accepting such sacrifices as having little or no say in who, what, when, and where using the "N" word is acceptable.

But then, neither should white people bow out of discussions of race. A few cases in the last week show just how complicated that can be - and how crucial it is that racial dialogue with enlightened understanding take place.
Doctoring Dusty
The recent revelation in USA Today that Cubs manager Dusty Baker has apparently been receiving racist hate mail has been met with a fair amount of skepticism among the local press. (The latest entry is today's column by the Sun-Times's Jay Mariotti, "Baker's Copout Casts An Unfair Cloak On Cubs.")
The truth is, the local press doesn't seem to know how to handle Baker's frequent - and often misguided - forays into race.
For example, in a follow-up to the USA Today story, the Sun-Times's Carol Slezak wrote in "If These Walls Could Talk . . . " on Sunday, "But contrast the lack of furor about the Cubs' hate mail with the harsh criticism Baker received after remarking three years ago that black and Latino players could withstand high temperatures and hot sun better than white players."
As I wrote in 2003 when Baker made those comments - this is the best link I can provide; nearly three years of Press Box columns for Chicago magazine no longer exist online or in the archives on the magazine's website because, frankly, they just don't care - the local press hardly cared at all. I reviewed the press coverage nationally of Baker's remarks, and if you lived in Chicago you pretty read the least about them, though the Tribune's sports editor, Dan McGrath, reportedly a close friend of Baker's, did write a piece in which he asked, "Whom, exactly, did Baker insult?"
Well, the white McGrath wasn't insulted, though if he was on the team at the time he might have wondered if he received less playing time during heat waves, or if he, as a Tribune Company manager, could have survived making similar remarks about his staff. Of course, anyone aware of the particular physical qualities ascribed to people of color in order to portray them as brutes or rationalize slavery might have been less nonchalant than McGrath. After all, Baker did say "Weren't we brought over because we could take the heat?"
I think that may have offended a few folks.
In any case, just days after the recent hate mail story, Baker pulled another racial boner, as reported by Slezak (after days of discussion on sports talk radio, I'm told). "During a discussion about pitch counts with reporters last week, Baker noted a young Greg Maddux once threw 167 pitches in a game," Slezak wrote.
"If I left somebody out there 167 pitches, you guys would have lynched me," Baker said.
Whether Baker simply chose his words poorly or feels perpetually racially aggrieved, the Tribune committed the bigger error.
"Interestingly, you couldn't find Baker's quote about being lynched in the Tribune Co.'s newspaper because editors substituted the word 'criticized' for the word 'lynched.'"
Elliott Harris also addressed the Tribune's editing, in his Quick Hits column today: "As part of the Fox Cubs-Cardinals telecast Saturday, racism was mentioned in discussing manager Dusty Baker, who has brought the topic to the fore in recent days. Interesting, as pointed out by Dan Bernstein and Terry Boers on their WSCR show Friday, how the Tribune chose to alter a Baker comment to read: 'If I left somebody out there for 167 pitches, you'd [criticize] me' rather than 'you'd lynch me' as he actually stated. Let the record show Cubs.com ran the quote unedited. As did the Sun-Times in a story in Sunday's editions. Choosing words is one thing. Choosing words for someone else is quite another."
My guess is the Tribune doesn't know why it edited the word out except out of avoidance of a racial reference, rather than some more sophisticated rationale. Better to play it safe and avoid race than face it head-on.
But given Baker's frequent and recent invocation of race, the Tribune was dullheaded and wrong to make the change. Instead, somebody should have asked Baker about it.
And given the racial ramblings that have come out of Ozzie Guillen's mouth, too, maybe race should be discussed more in the sports (and news) pages, not washed away out of convenience or fear.
Bogus Baker?
The Tribune did follow up the USA Today story with its own examination of Baker's hate mail and the racial environment of the Cubs.
Today, the Tribune came back to the story by way of the St. Louis Post-Dispatch.
"The issue of race was also brought up after Baker told the Post-Dispatch he had been told 'certain people' in Chicago said a USA Today report that he had received racist mail had been 'fabricated,' apparently referring to WSCR-AM," Paul Sullivan wrote.
"'You don't fabricate stuff like that,' Baker said Sunday.
"Baker was then asked if he'd like to show the letters to prove they were legitimate.
"I have,' he said. 'I've shown people. I don't show most of them. Every once in a while. I show some of them.'
"Baker also told the Post-Dispatch his father had once received calls from people alleging they were with the Ku Klux Klan, threatening to burn a cross on his front lawn the day Baker signed his first pro contract.
"Baker said Sunday he has no 'animosity' toward anyone. But is he tired of the race issue?
"'Yeah, but I'm not the one who brought it up,' he replied. 'I've tried to downplay it as much as I could. Other people won't leave it alone."
It's not at all clear that Baker isn't the one bringing it up. Chicago freelancer Bob Cook writes today on MSNBC.com that "This is not the first time Baker has shared with reporters that he gets racist letters - that, in fact, Baker has a knack for doing this when it appears his Cubs career is in trouble."
And Baker has acknowledged that he got hate mail in San Francisco, too, just as every manager everywhere gets mail from wackos.
Given, then, Baker's history and the swirling hate-mail controversy, it's probably not a good idea to scrub the word "lynching" from a Baker quote.
You get the feeling that the Tribune would just as soon not address race and Dusty Baker. And yet, there it sits, beneath the surface, and occasionally, above the surface too.
Land of Oz
"Guillen called it ''a shame' that Cubs manager Dusty Baker has received racial hate-mail, admitting that he has gotten similar e-mails at times."
- Sun-Times
"Guillen said he doesn't read his mail but does look at his e-mail and occasionally gets nasty notes, though he did not characterize them as racist."
- Tribune
White Columnist Club
John Kass, a co-member with Neil Steinberg in the Aggrieved White Man's Club, wrote on Sunday about the new season of Survivor, which will pit four racial groups against each other.
"Civil rights leaders and others who've made careers defining Americans by race are angry over CBS' upcoming Survivor shows. But I can't figure out why," Kass writes at the top of his Sunday column.
I'm sure the white folks who ran the diners, bars, banks, and political organizations in the white South Side neighborhood where Kass grew up never defined Americans by race when he was growing up - and surely still don't.
Neil Neal
Neil Steinberg follows up on his "Black people prefer to be the sole arbiters of all things racial" performance with a weird kowtow to Barack Obama. Obama is right, but that doesn't make it any prettier to watch. It shouldn't be a surprise either, given a previous Steinberg account (as memory serves, I couldn't find it online) of being reduced to a drooling idiot in the accidental presence of Obama at his health club.
On Sunday, Steinberg showed once again that he finds it easier to take shots at people as long as he doesn't have to talk to them. Sort of the Jay Mariotti School of Journalism, though truthfully that's about the least of things I find bothersome about Mariotti.
Steinberg explains that it's dangerous to know your targets, because if you like them you won't rip them.
Well, if you spend time with them you might find they aren't caricatures, but real human beings. You might find, for example, that Jesse Jackson Jr. is a pretty sharp guy, not a bozo as Steinberg once supposed, for example.
But you still have to be able to question and criticize public figures. Knowing them is not befriending them. It's what journalists do. (For example, I would enjoy few things more than a beer with Kass, whom I know a smidgen and always enjoy talking to, even if I think he sometimes warrants criticism; less so Steinberg, but hey, I'm still game.)
Instead, as Steinberg says in the opening to his column on Sunday, he wishes could master the skill of the late Steve Neal, who apparently was able to disappear when an angry pol was looking for him.
(Steinberg's admiration of Neal lacks any awareness or acknowledgement of Neal's reputation among political insiders for pursuing agendas both hidden and obvious; his admiration for Neal's attacks on Sen. Richard Durbin lacks awareness or acknowledgement of just how bizarre, mysterious, generally unwarranted and often false those attacks were. Then again, Steinberg describe how he is now "pals" with Durbin, and has thus put down the Neal attack mantle he once felt compelled to uphold.)
In this case, the pol looking for Steinberg was Barack Obama, unhappy that the columnist had accused the senator of exploiting the African-American portion of his racial heritage for political gain.
By Steinberg's telling, Obama brought him to his knees.
"He knows politics, [Obama] says, he knows the give and take. But we're friends, and this is over the line.
"'I'm sorry,' I say, surrendering. 'How can I make it up to you?'"
By kissing my ass in your next column?
After all, we're friends.
Profile in Courage
Finally, some sense talking: Why (mostly white) people who support racial profiling are wrong.

Posted by Beachwood Reporter at 12:46 PM | Permalink
What I Watched Last Night
I was looking for some filler to pass the time between commercials while watching Mythbusters last night when I stumbled upon a little primetime gem called Rock Star: Supernova. Rock and roll may never die, but it just came awfully close.
I think that I have a decent ear for good music, and what I heard last night actually affected my hearing.
For the second time in the month I watched someone butcher "Baba O'Riley." The last time was on America's Got Talent, which is named more after a wish than a conclusion. That performance featured a girl and her violin.
This time it was a mallpunk with eye make-up, tight black jeans, bandanas and chains, and the all-to-familiar spiked Mohawk that has morphed from a cultural signpost of disaffected anarchists to the cute Message: I'm Dangerous!
I never did get this guy's name, but he jumped into the crowd and really got the theatre of 300 or so innocent families vacationing Los Angeles and taking in a show going.
The next act was a girl named Storm Large. Storm took a different route in her destruction of a classic by performing "Helter Skelter." I have never been a fan of anyone covering the Beatles because they rarely can be improved upon. Star declared Helter Skelter "the first punk song ever," perhaps trying to one-up Mohawk Mallpunk, given that The Who has often been (just as wrongly) declared the first punk band ever.
Storm Large asked the crowd if they knew how mosh as I choked down the vomit that was making its way up my esophagus. I kept it down as she bounced around the room without any sense of rhythm whatsoever. Her finale was falling backward into the crowd as she, thankfully, finished the tune. If a genie would have appeared in my apartment last night to grant me just one wish, it would have been for the audience to get out of her way and let her plunge to the floor, and then set upon her with violence, kicking her in the stomach while demanding to know if she knew the meaning of talent.
The third and final act forced me to re-engaged the mute button. It was a painted and pierced girl taking on "Psycho Killer." She had an uncanny ability to miss every note of the musical scale.
Seeing three songs of some musical importance getting thrown about in a blender made me wonder: Is this the death of popular culture? Are we just replacing old culture with refurbished retro culture and creating something merely pseudo-new and pseudo-hip?
For a long time now, the movie industry has feasted on taking good ol' TV shows and ruining them in order to exploit our natural curiosity of these creations for a quick buck. See Dukes of Hazzard and Starsky & Hutch.
Now television is taking good ol' classic rock songs and ruining them, without shame or apology. You couldn't blame kids today seeing these facsimiles and wondering what made the Dukes or the Beatles so great to being with. That's what's so disturbing about the new refurbished pop culture; it's destroying our historic and cultural integrity.
At least the judges on the Rockstar panel are legit: Neil Young, Paul McCartney, Bob Dylan and David Bowie. Oh wait. That was in my mind. In reality, the distinguished panelists are Tommy Lee, Jason Newstead, and Gilby Clarke.
See what I mean?
Posted by Beachwood Reporter at 9:39 AM | Permalink
The [Thursday] Papers
Here's a Beachwood Reporter exclusive: Mayor Richard M. Daley is running for re-election.
The Sun-Times and now the Tribune both seem afraid to say it, though they feel confident enough in their sources to publish the fact that Chicago Housing Authority chief executive Terry Peterson is leaving that post to run Daley's campaign - the campaign the papers won't acknowledge exists.
Why won't they acknowledge the existence of a campaign whose manager they are naming?
Because the mayor hasn't told them it's okay to say so.

The mayor traditionally doesn't make his re-election announcements until December. So even if a re-election campaign exists, the papers won't acknowledge it until the mayor holds what historian Daniel Boorstin used to call a "pseudo event" and says so. Even though it's already true.
In other words, the media is waiting for an artificial event to report as true what it knows already exists in reality.
In the meantime, the mayor gets a couple of days of good press to lay out his case for re-election without "officially" being a candidate, like about how courageous he was to selflessly take on the city's schools and public housing against all political consideration, even as he continues to politically exploit the fact that he took on the city's schools and public housing. Without, by the way, anyone questioning what he has done in either realm - or whether he really selflessly took on the city's schools and public housing or had both thrust upon him.
"When I make a decision, I will look for Terry," Daley said yesterday, sidestepping "confirmation" that he is running for re-election.
But the Sun-Times reported on Wednesday that Daley had already chosen Peterson to manage his re-election campaign. In today's paper, a photo caption says "Mayor Daley has chosen Peterson to head his re-election campaign."
In today's story says, "CHA chairwoman Sharon Gist-Gilliam, who will replace Terry Peterson as CEO, made no bones about why Peterson is leaving. 'Terry can't be leading the campaign from this office, so he will go over there and do that and I'll move across the hall to the CEO seat."
So there is a campaign. Yet, the Sun-Times reports in the same story that Daley "insisted he has not decided whether to seek a sixth term, and won't until after the November election," leading the paper to pretend there isn't a campaign even as it reports sideways that there is one.
It's not as if the mayor asked for a correction to the Sun-Times's story on Wednesday. Did the mayor say the paper had gotten its story wrong? Did he say it wasn't true that, as reported on Wednesday, he switched Peterson's assignment only after being convinced that there would be a "seamless transition" at CHA?
The Tribune joined the silliness this morning. In the lead to its story, the paper stated the Daley was "sounding more than ever like a candidate for re-election," leaving open the possibility that he wasn't yet a candidate.
Three paragraphs later, the paper cited City Hall sources in whom it had enough confidence to publish saying that Peterson will serve as Daley's campaign manager.
In what universe is that not confirmation that there is indeed a campaign?
Meanwhile, Peterson says he "has not been asked to take any immediate tasks on [Daley's] behalf." No immediate tasks. Except to resign as head of the CHA.
Or maybe he did that to spend more time with his family.
Mayor Soul Man . . .
. . . is John Kass's new moniker for our main man. Kass also says Peterson's real job "is to pretend to be the campaign manager while mayoral brains Billy Daley, Tim Degnan and Jeremiah Joyce do the plotting."
With rage particularly high among African Americans upset about the recent whitewash of decades of police torture, the mayor also hopes to gain politically by naming an African American as the ostensible campaign manager. Maybe that's why a mayoral aide afraid to use his or her real name told the Sun-Times on Wednesday such a touching tale as how personally close Rich and Terry are, how they go to ballgames together and such. It diverts the skeptical mind that might suspect the existence of the exploitation of race in Chicago politics.
Plamegate Pablum
Sun-Times editorial page editor Steve Huntley attacks Patrick Fitzgerald's investigation into the outing of CIA agent Valerie Plame in light of the revelation that deputy secretary of state Richard Armitage was Robert Novak's primary source in the column that kicked off the whole brouhaha.
Huntley fails to disclose that he is Novak's editor at the Sun-Times.
He also plays fast and loose with the facts - and with his facile interpretation of events.
Huntley says Plamegate was "fueled by left-wing anger over the Bush Iraq war." The latest Newsweek poll shows 63 percent of Americans disapprove of the president's handling of the war. There aren't that many left-wingers in the country, so Huntley's statement is just nonsense. Not only that, but the war was vigrously opposed by many conservatives, including William F. Buckley and George Will, as well as traditional mainstream Republicans such as Brent Scowcroft and, by most accounts, the president's father. It's also news to me that the left-wing is far more concerned with outing CIA agents than the right-wing.
Yet, Huntley states that it was left-wing anger that caused the Bush administration to name Fitzgerald as special prosecutor in the case.
If that's the case, it would be the first and only time that left-wing anger ever forced the Bush administration to do anything. Second, Fitzgerald was named special prosecutor only after then-Attorney General John Ashcroft recused himself from the investigation because of a conflict of interest. That's just a fact.
Huntley then wonders why Fitzgerald's investigation continued for so long when he knew Armitage was a Novak source 31 months ago. Instead of shutting down the investigation, Fitzgerald kept digging, eventually charging Scooter Libby with obstruction of justice and perjury. Huntley apparently doesn't consider that Libby's alleged obstruction extended the investigation. Nor does he mention that presidential henchman Karl Rove was this/close to being similarly indicted.
Instead, Huntley speculates about Fitzgerald's political motives. If there is one person in public service in Illinois who has earned the benefit of the doubt when it comes to political motives, it is Fitzgerald.
The same can't be said for Huntley.
The Donald
Huntley publishes another press release on his Commentary page today, this one authored by Don Rumsfeld. Because Rumsfeld has so few ways to get his message out.
PR Offensive
In the Tribune today: "U.S. Offers $20 million For Better PR On Iraq" next to "Shootings, Blasts Kill Dozens In Iraq."
The Beachwood Tip Line: Public relations by other means.

Posted by Beachwood Reporter at 8:49 AM | Permalink
August 30, 2006
What I Watched Last Night
It's been a long time coming; Top Gun was on Spike TV last night. This movie defines my existence.
There are so many great moments in the film. There is the bar scene when Goose tells Mav that Iceman's name is Iceman because he flys "ice cold, no mistakes." Or when Hollywood and Mav get in a fight on the tarmac. When Goose gives Charlie "the finger - you know, the bird." My favorite scene, though, is when Mav visits Viper's house and Viper tells Mav that Mav's father was a great pilot.
This film is not all sunshine and smiley faces. Goose dies. I still can't even listen to track 12 on the soundtrack because of that scene. The green dye in the ocean, Pete Mitchell holding his best friend, a helicopter overhead.
I could go on and on about this tremendous piece of motion picture history and the living legends of the actors guild that were in it (Tom Cruise, Val Kilmer, Tim Robbins, Tom Skerritt, Kelly McGillis, Michael Ironside, Anthony Edwards, Meg Ryan). Instead, I am here to settle an argument that has raged in bars across the world since this film was released:
Would you rather fly with Mav and Goose or Iceman and Slider?
The answer is simple and it all comes down to Goose's line about Iceman. He flies ice cold, no mistakes. Maverick is the hero in the film and the main character, but he does not win the Top Gun trophy. In the final dogfight scene, Maverick disengages from six bogies and Iceman. "Talk to me, Goose" he says, clutching his old friend's dog tags - tuning out Iceman's calls for help. As Iceman is eluding multiple bogeys and performing "rolling scissor" maneuvers (get the special edition DVD to understand what that means), Mav is talking to ghosts.
This infuriated me the first time I watched Top Gun and still boils my blood. Maverick is no maverick of aviation; rather, he is a product of a fighter pilot father. He was born with his wings on. We never learn how Iceman came through the ranks to become the best naval aviator in the military. And don't forget, "Cougar turned in his wings" in the first scene and that sent Maverick and Goose to Top Gun.

Needless to say, I have spent many hours thinking about this and spent many nights debating it in countless bars over the years. I will not budge on my assertion that Iceman is the better pilot. Mav is just a head case.
Funny how life imitates art.
Posted by Beachwood Reporter at 10:04 AM | Permalink
Cab #1309
Date: August 30, 2006
From: Wicker Park
To: Humboldt Park
The Cab: Neat and clean. I was surprised to see the seatbelts prominently displayed in the back rather than tucked away under the seats. Then the driving began and I understood.
The Driver: He seemed cheerful, but he was talking on a headset cell phone in heavily accented French the entire ride. This might have been the reason he drove as if we were on the Autobahn. It was a Francophone moment.
The Driving: The defining moment of the ride came at the intersection of Western and Augusta. The cabbie suddenly realized he had to make a right and slammed on his brakes in the middle of the intersection, neatly skidding a good ten feet, then swerved back at least 140 degrees in order to make the turn. His speed on Augusta was impressive - I peeked over the plastic partition and clocked him at forty-seven miles an hour. His observation of stop signs and lights was spotty at best.
The turn onto my street was similar to his earlier feat of physics, except that he was saying to the person on the other end of the phone, "Okay, man, talk to you later!" in a jaunty voice (no longer in French). Then he said to me, "Wow, we almost missed Augusta, there, huh?" and laughed like we'd just been on Space Mountain and he still had tickets left to take the ride again.
He seemed unusually pleased to be tipped. But I kinda liked it, too.
Overall rating: 3 extended arms
- ML Van Valkenburgh
Posted by Natasha Julius at 10:01 AM | Permalink
The [Wednesday] Papers
"Chicago Housing Authority Chief Terry Peterson is taking a leave of absence to run Mayor Daley's re-election campaign in the first concrete sign that Daley intends to shake off recent corruption scandals and seek a sixth term, sources said Tuesday," the Sun-Times reports this morning, in a story with a double-decker front page headline reading "FIRST SIGN DALEY WILL RUN AGAIN" and sub-headlined "CHA Chief Taking Leave Of Absence To Head Mayor's Re-Election Campaign."
Can someone explain to me how hiring a campaign manager is only a "sign" that a campaign exists? Is a campaign still in doubt if Peterson is leaving his post to run it?

Seems to me the paper could have run a headline and story declaring that the mayor is running for re-election. But then, maybe that's not the headline the paper's sources want just yet. Spinning out the story of the mayor's re-election effort slowly might get them a series of stories tuned up just the way they want them, instead of putting the mayor in a position where he might receive critical questions about his candidacy.
For example, this way, you get stories with passages like this one:
"Daley made the decision to let Peterson go only after he was assured that there would be a 'seamless transition' with Peterson handing the reins to [CHA board chair Sharon Gist] Gilliam. The two have worked 'hand-in-hand' to dismantle CHA high-rises and replace them with thriving mixed-income communities, a top mayoral aide said."
This wouldn't have made it into my college paper, nor any newspaper or news organization I have worked at in 20 years, except perhaps The Courier in Waterloo, Iowa, where I once spent nine hellish months. Maybe that's why the Sun-Times's reporting often evokes small-town Iowa to me.
First, an aide with the agenda of making the mayor look good peddles the notion that Daley only accepted the campaign manager of his choice after he was assured the CHA would not be harmed by the absence of that man's leadership. What a selfless guy. He was assured of a "seamless transition," because, you know, if changing chief executives at the CHA was anything less than that, the deal was off.
Then we are assured that the mayor and Peterson have worked "hand-in-hand" - because the mayor is a roll-up-his-sleeves-and-git-'er-done kind of guy - in dismantling CHA high-rises and replacing them "with thriving mixed-income communities."
Can someone point me to these thriving mixed-income communities? Provided "mixed-income" doesn't mean the rich and the richer?
Every evaluation of the mayor's "Plan For Transformation" has shown that what has come to pass is just what critics of the plan said would come to pass: CHA residents are largely being shut out of the new communities replacing their old homes, and finding themselves with little or no support in finding adequate housing to move to instead. In particular, the Plan For Transformation is causing a resegregation of former public housing residents in both poor city and poor suburban neighborhoods.
Just because "a top mayoral aide" says otherwise, you don't have to print it.
Not only that, but under what conditions does the Sun-Times grant sources anonymity? I find it's usually when the mayor's people want to issue a press release through City Hall reporter Fran Spielman.
I mean, does "a top mayoral aide" really need anonymity to polish the mayor's apples?
Then there's the "Daley adviser" who asked to remain unnamed for daring to say "Nobody's heard [the mayor] say it, but if you're looking for tangibles, this is as good a sign as ever."
Oh, I get it. That's where Spielman and her editors got the idea that this was a "sign," not actual confirmation that a re-election campaign exists.
The system works - if you're on the mayor's media team,
Daley Dose
"Daley said he expects to be judged on his entire record - not on the hiring abuses for which he has accepted ultimate responsibility," Spielman also wrote, validating a mayoral talking point without thinking for herself.
The "hiring abuses" are not just a trifle; it's very possible the ongoing investigation could lead to racketeering charges that would formally define city government as a criminal enterprise.
Besides that, does anyone really believe the mayor has taken ultimate responsibility? Or was that what he was doing when he endorsed that fundraiser for convicted patronage chief Robert Sorich?
And if the mayor is ultimately responsible for the hiring fraud, won't it be hard for him to run the city from behind bars?
Model A
To see the flip side of Spielman's reporting in the Sun-Times, read the work of Abdon Pallasch, whose work I've long admired. At the end of Pallasch's story this morning about Cook County hiring controversies, he showed why he is one of the city's best reporters.
"A week ago, after being interviewed about the Sun-Times whistleblower story, [Interim county board president Bobbie] Steele removed Stroger's patronage chief, Gerald Nichols, from his office just outside hers, but let him keep his $114,000-a-year salary and an office with duties to be determined.
"Asked Tuesday if Nichols had any role in lining up county jobs held by several of her relatives, Steele said, "No, no no no."
Good question! Whether Steele's answer is truthful remains to be seen, but a question and answer well worth asking and publishing.
Daley Diet
Has Spielman asked the mayor - or any of his anonymous aides - why he didn't veto the foie gras ban the City Council passed last April that he now finds so silly? I'm just wondering if he's taking ultimate responsibility. Plus, Sun-Times readers want to know. (starting with the second letter)
Hiring Thaw
"Most of us, when we hear about how such-and-such business or government has instituted a hiring freeze, no doubt think that means a freeze on hiring," the Sun-Times editorial page says today. "As in, hiring is frozen. As in, nobody's getting hired. In the topsy-turvy world of Cook County government, however, a hiring freeze appears to have an entirely different meaning."
I'm obviously not here to defend Cook County's hiring practices, but anyone who has ever worked at a newspaper - or anywhere, really - knows that a hiring freeze is never really a hiring freeze as in, hiring is frozen and nobody's getting hired. Even at the Sun-Times.
Juggler Judgement
Yesterday I linked to this amazing juggling performance. The Beachwood's very own Marilyn Ferdinand suggests juggling fans check out the work of this fellow, expanded upon here.
Puttin' On the Hits
The Tribune might want to be careful in its reporting of Internet traffic stats. Today, for example, the paper cites a "minor Web sensation" that generated 228,599 hits one day.
One thing I've learned since starting this site is that "hits" is a virtually meaningless statistic. If you visit a Web page with one story and three images on it, that will register as four "hits." We get something like 800,000 hits a month here, but as best as our tools can tell us - and they are far more imprecise than I ever imagined tracking technology would be - we get about 7,000 unique users a month.
A top mayoral aide who asked that his name not be used, however, says 800,000 hits indicates what a great job we are doing, and suggests that I would be willing to take ultimate responsibility if you chose to donate to us through a Beachwood membership. We also offer seamless transitions - though no CHA contracts - to advertisers. If interested, contact me and I'll tell you how.
The Beachwood Tip Line: Always there 4 U.

Posted by Beachwood Reporter at 9:13 AM | Permalink
August 29, 2006
What I Watched Last Night
After writing this column for about a month now, I have learned something about television. That is that Monday nights are terrible and that is a shame.
Seeing as how Mondays are typically thought of as the worst day of the week, there could at least be some decent television on to dull the pain. But no.
I browsed a couple of stations and then remembered that the Cubs were on, so I tuned in only to see that they were down by six in the fourth inning. Not surprising. After all the Cubs were playing the Pirates. I flipped from top to bottom, what felt like, fifty times and found nothing to entertain me.
So I have to ask the few but loyal readers of this column: What do you watch on Mondays? I would like to
know so I can tune in next Monday. This way I will at the least be reviewing something rather than nothing. If something doesn't happen soon on Mondays I just may have to take them off. Which, theoretically, would involve a cut in pay. So I don't want to do that.
Given that the programming last night was so bad, I thought I'd tell a little story of my own - just like in the days before TV. This is the story of the last Cubs game I went to.
At six o'clock the streets are full with the white and blue of uniforms Prior, Zambrano, Murton, Lee, Woo-Woo. The Addison stop is congested and ticket masters are offering their best seats for "face" by means of megaphone. The bars are spilling fans and alcohol alike into the streets. She is wearing her blue Cubbies shirt and I am in my jersey and dark blue hat. We purchase tickets from a man standing outside a garage. A little sketchy, but he gives us a deal on tickets because there is a birthday in the group. The weather is also celebrating the birthday by producing a Northern wind. A Northern wind means homeruns at Wrigley.
We grab a beer and discuss eating options as we search for a seat in the bleachers. A man with a broken foot shows us to seats that are available.
"Is that my water that was on my seat?" Apparently there are reserved seats for obese woman with cheap perfume in the general admission section tonight.

"Yeah, that's your water." I responded and handed the woman her water. It seems that no one told her that the worst way to put make-up on was with a shotgun.

"Shit!" she said, knocking over my beer.
"Damn, a whole beer!" I squealed. "I need another beer. She just knocked it over and said shit. No sorry."
There was laughter amongst my group. I was a little more upset. The baseball rules are simple: if you spill a drink that is not yours, you are obligated to pay for a replacement. No questions asked. That's the
rule. It also applies to kicking nachos, bumping a dog, and spilling a Coke. Nowhere in the rules does it state, "When spilling a drink that is not yours, simply say 'shit' and continue to watch the game as if nothing happened."

I shared a beer as I preached about the necessity for civility in the ballpark, the kindness of people diminishing, and how "six dollars may have well as been tossed in the air."
I was getting calmed down just as her rather large boyfriend was getting uneasy with me. I went for another beer and some peanuts.

I got back to my seats as the Cubs added one more run to make the score 4-1 in the seventh. I began to crack my peanuts and spread the shell all over the back of the young lady sitting in front of me. She is getting annoyed. My party is getting a chuckle out of these antics. I figure that it is the least I can do. If
she says stop, I have to say "Shit!"
Alcohol and encouragement create a dangerous environment and the couple before me left. The Cubs
won the game. That was in July.
But it's still a more entertaining story than anything TV offered up last night.
Catch up with every night Pat has watched TV for us so far here.
Posted by Beachwood Reporter at 9:56 AM | Permalink
The [Tuesday] Papers
Tribune media writer Phil Rosenthal writes today that the media has nothing to apologize for in its latest spasm of JonBenet Ramsey coverage. "[I]t wasn't the media that made [John Mark] Karr the prime suspect for 12 days in a 10-year-old murder case. You can thank authorities in Thailand and Colorado for that."
Yes, let's thank authorities in Thailand and Colorado - for doing their jobs, which is to investigate crime suspects. The media's job is to report when those suspects are charged. That is one eroded standard that ought to be restored; haven't we all learned by now why this was a good rule to begin with? How many times must we raise the specter of Richard Jewell? Karr's satisfying creepiness is not license to override the basic building blocks of reporting.

"The media reported doubts almost from the start," Rosenthal argues.
Yes. Almost. First, the media convicted Karr. Then, seeing holes in its own reporting, it convicted the Boulder D.A.'s office. Whatever.
"The media never learns," Bill Maher said on Larry King Live last night. "The press is so uncritical about what they choose to cover, and what questions they choose to ask."
Maybe that's because the media - including newspapers - has given itself completely over to marketing values. JonBenet Ramsey sells newspapers and, presumably, gooses ratings. As Maher said, "any excuse to show footage of her prancing around in a cowboy outfit like a little whore."
Journalism values counsel restraint on a story like that of John Mark Karr. Marketing values see a business opportunity, not unlike publishing flags and cheerleading a disastrous war, pimping patriotism for a few extra pennies.
Rosenthal doesn't think the media has anything to apologize for, but did the Sun-Times really have to give over an entire front page to a JonBenet photo?
Did the cable news networks really have to spend hours every night in pure speculation rather than devoting those resources to actual acts of journalism?
And, as pointed out by Josh Marshall's Talking Points Memo (via this History News Network blog post), did The New York Times really need to devote 13 contributing reporters to a recent front page JonBenet Ramsey story while supplying just two to its story about a federal judge's ruling in the NSA wiretapping case? (Beyond that, the HNN blogger adds: "I'm trying to recall the name of any of the 550 other American children who were murdered in 1996.")
That doesn't mean that Karr wasn't newsworthy. It's just that his newsworthiness derived only from the hype this case got in the first place.
Yes, as the pundits keep reminding us, John Mark Karr is "creepy." But how much more creepy is he, really, than a media establishment equally obsessed with a sexualized doll-child and what may have been done to her and why?
Reporting, restraint, and journalistic values went out the window with this story. Maybe we're so far gone we don't even know the difference anymore.
"What (the media) wanted to do was get back into the JonBenet story, because that's good eyeball grabbing stuff," Maher said.
And for that, I think the media does have something to apologize for.
Tipsyville
Sneed asks today whether Karr will sue for false arrest. Yes, I suppose he will, because he claimed his innocence all along, didn't he?
SneedSpeak
When Sneed advises readers to "Stay tuned," she means to television, because that's where she's getting a lot of her reporting from.
Sneedling
Sneed sends "a belated brand new birthday wish for Edward Burke Murphy, aka Teddy, who was born earlier this month to Jennifer and Jim Murphy. In case you're wondering, Grandpa Ed and Grandma Anne Burke are over the moon."
And they've already got a job lined up for him.
Emergency Broadcasting System
City officials will stage a mock evacuation of the Loop next week to test their emergency response plan. Afterwards, city officials will stage a mock press conference to see how well they can deflect blame for everything that went wrong.
Meta Zorn
Eric Zorn blogs a panel we sat on this weekend about blogging. Main point of contention: Allowing anonymous comments. I'm against them, but I'm open to being persuaded otherwise.
And in the end. . .
Greatest Juggler Ever.
Museum of Lost Chicago
Yesterday I suggested the soon-to-be vacant Carson Pirie Scott store on State Street become a museum for Lost Chicago, housing such long-gone classics as the neighborhood tavern, chain link fences, and the middle class. Rick Kaempfer has a few more suggestions:
1. People who . . . smile at you.
2. Independent book stores
3. Less than 22 minutes of commercials an hour on our local radio stations.
4. Schlitz on tap.
Pluto Post-Mortems
It comes to my attention that Paige Wiser wasn't the first or only writer to suggest the new mnemonic for the post-Pluto world has just shifted from "My Very Earnest Mother Just Served Us Nine Pizzas to "My Very Earnest Mother Just Served Us . . . Nothing," as she wrote (without the ellipses) this weekend and I linked to yesterday.
The Tribune's Jeremy Manier wrote just that on August 24. I can only surmise that the two greatest science writing minds in town think alike.
For more on new mnemonics, the Tribune solicited suggestions from readers here, the best of which is "Here's how I'll remember: Google.com."
And "My! Very Educated Morons Just Screwed Up Numerous Planetariums" won this contest.
BREAKING PLUTO UPDATE/CORRECTION 1:07 P.M.: Okay, Pluto is still not a planet, but it's come to my attention that I've managed to screw this item up about 50 different ways.
First, Paige wrote "My Very Efficient Mother Just Served Us . . . Nothing." Jeremy wrote "My Very Earnest Mother Just Served Us . . . Nothing." Two different mothers, it would seem.
Also, you might have noticed that both used ellipses, contrary to what I wrote originally. A small point, but just to set the mnemonic record straight.
Finally, the line about the two smartest science writers in the city thinking alike was a tip-off that in no way is Paige being accused of wrongdoing; only coincidentally clever thinking. Frickin' astronomers.
County Line
There were four people at the Chicago Tonight table last night discussing Cook County's latest hiring scandal: Democratic board president nominee Ald. Todd Stroger (8th), Republican board president nominee Tony Peraica, county commissioner Mike Quigley, and moderator Carol Marin.
Three of them seemed like plausible county board presidents. The other is the one who will probably get the job.
Tony Trumps Todd
Todd Stroger's performance last night sealed it for me: Vote Tony!
"I don't think there are a lot of people from the 8th Ward who are hired and who work for the county," Stroger said.
Marin pointed out that numerous reports state otherwise.
"I've never seen a report that actually states that," Stroger said.
And maybe he hasn't. That doesn't mean they don't exist.
"Vast numbers (of recent hires) do come from the 8th Ward," Peraica said. "Everybody knows that in order to get hired at the county, you have to have a political pedigree."
Just in case you think that's a partisan statement, Quigley, a Democrat, was shaking his head in agreement as Peraica said it.
"It's a pattern of behavior I've watched for eight years," Quigley said. "If something were to close Stroger Hospital, there'd probably be a mini-Depression in the 8th Ward."
Stroger said government does need to be restructured. For example, his father never used a computer, while he gets his schedule electronically.
Marin pointed out this wasn't about technology, but about corruption.
"President Stroger would never bring in anybody who wasn't qualified," Todd said.
Maybe he meant to say he's never read reports that state that. But that doesn't mean they don't exist.
George W. Stroger
The Sun-Times's Abdon Pallasch reports further today on Stroger's lack of curiosity.
"In last week's story, the Sun-Times quoted Highway Department supervisor Eric Petraitis saying he felt pressured by former President John Stroger's patronage chief Gerald Nichols to change test scores so Todd Stroger's friend Dwayne Robinson, who was rated unqualified for a highway job, could be hired instead of a candidate who was qualified," Pallasch writes.
"Todd Stroger concedes a close friendship with Robinson and Nichols, who is an unpaid advisor to his campaign and serves as secretary of his ward organization. Stroger said he has talked to Nichols since the Sun-Times story appeared last Monday. But Stroger said he never asked Nichols about the allegations."
The Beachwood Tip Line: Your Venus, your fire, at your desire.
Posted by Beachwood Reporter at 8:56 AM | Permalink
August 28, 2006
What I Watched Last Night
Politics and lying seem to go hand in hand these days and it doesn't bother all that many people.
I watched Surviving Katrina on Discovery last night and learned just that. Our current governmental scheme is totally incapable of telling any truths. All of the leaders in this country lied directly to the face of all the onlookers and sufferers of Hurricane Katrina. Lying about a war and an election and intelligence and terrorism and other politicians seems to be acceptable these days, but letting Americans die and lying about it? That's bullshit.
This is not all Bush's fault, or Brownie's, or Chertoff's, or Nagin's. It was a series of lies being told to each other until passing the buck again and again started getting people killed. This was not a case of red tape or bureaucracy, it was simply a case of protecting political power and careers. Amazing that this is what the best governmental system in the world is capable of in times of distress and horror. All the political players involved in any way with this disaster are guilty, they should actually be tried for gross negligence.
I worked in politics for a while and realized how ugly it was. There was lying and backstabbing and cheating and stealing and everything you would expect from a politician and their underlings seeking power.
I understood that part of politics is screwing people and getting away with it. Poor people always have been a great group of people to screw because they will never be heard from and because they have no money. Money = political power.

Sadly, nothing has changed. New Orleans is still a quagmire. There are still no answers to what exactly went wrong with Katrina. A congressional panel should get together and write a book like the 9/11 commission did, that really did a whole lot of good.
Finally, since everyone in the government is still too busy a year later lying to one another about how much money Americans should give to New Orleans, the American people should do what they've been doing while the government fiddles. We should all match the donations that we made last year. If we don't fix it who will?
On a lighter note, the Emmy's were on last night. I saw that The Amazing Race won Best Reality Contest Show. It was weird watching all the producers come up on stage to collect their little statues. I would think that all the contestants from the winning season should have been up there collecting those awards instead. Just an observation.
Posted by Beachwood Reporter at 10:25 AM | Permalink
The [Monday] Papers
"As Americans celebrate the release to safety of Steve Centanni and Olaf Wiig, two Fox News journalists who had been held captive for nearly two weeks by kidnappers in Gaza, the joy is tempered by the news that another American journalist, Paul Salopek, is being held in Sudan as a prisoner in the same war," The New York Sun says in an editorial this morning.
Salopek is the Chicago Tribune's two-time Pulitzer Prize winning foreign correspondent. He was in Sudan on a freelance assignment for National Geographic. To get up to speed:
* "Journalist Faces Charges Over Entering Darfur Region." (New York Times)
* "Media Groups Urge Sudan To Release U.S. Reporter." (Associated Press)
* "The 'Passionate Witness.'" (Chicago Tribune)
* "Tribune Correspondent Held As Spy In Sudan." (Chicago Tribune)
The [Race] Papers
The Tribune doctors a Dusty Baker quote to avoid a racial reference; Obama chides Steinberg; Kass visits the new, racially-divided Survivor island; and why racial profiling would be of little help fighting terrorism. Coming later today in Politics.
News-Mart
The Sun-Times's "Suburban Officials Sold On Wal-Mart" offers one side of the story - the side of Suburban Officials! And what a pretty side it is! What's missing in this love letter to Wal-Mart, and perhaps to its increasing newspaper advertising budget, is a look at just what the pay scale is at Wal-Mart's suburban stores, how that compares with what they plan to pay in city stores, and how that compares with the big-box ordinance, not to mention the makeup of the suburban workforce (teenagers in part-time after-school jobs, or parents in full-time jobs?) and other ways in which this talking point may be irrelevant. After all, it was the mayor who recently pointed out all the reasons why Chicago should not be compared to San Francisco and Santa Fe, right?
(Mayors of those cities objected to Daley's rant on Sunday.)
And is it really a surprise, as the Sun-Times reports, that the Wal-Mart store in Niles hasn't (according to officials) resulted in an increase in publicly subsidized health care costs due to low-wage employees working little or no benefits? The question isn't health care costs in Niles, it's how health care costs will be impacted in Chicago if and when new Wal-Mart stores open there. Perhaps the paper could tell us about places where health care costs have increased - or do the work to debunk the whole notion. But don't just tell us what is or isn't happening in Niles (and without, presumably, the paper checking it out on its own).
Finally, there is no voice of labor in the article, which, considering the story is about wages, makes it unfit to publish, particularly in a major metropolitan newspaper. Even muzzled workers at the Niles Wal-Mart would have at least been a start.
Carson's Care
Carson Pirie Scott is leaving its famed State Street location, but the landmark Louis Sullivan building is staying. What should go in it? How about a museum for Lost Chicago Brands? A Berghoff bar in one corner, a mini-Marshall Field's in another . . . Or just plain Lost Chicago, a catalogue of all things lost here over time: the neighborhood tavern, the mind of every Cubs manager, the middle class, chain link fences, medians without flowers/streets without medians, the Blackhawks, the position of Tribune editorial cartoonist, and reporters who check it out when their mother says she loves them.
Machine Town
"Everybody knows Chicago is a Democratic town," Mark Brown wrote in a fine column on Sunday, "but you forget sometimes just how bleak the landscape can be for Republicans."
But just to be clear: Chicago is a "Democratic town" because the Cook County Democratic Party, a private organization, has hijacked the local government here and made it its own. It has nothing to do with ideology. I think it's more accurate to say Chicago is a Machine town, not a Democratic one. And certainly not a democratic one.
Sneedling
Michael Sneed says the JonBenet Ramsey case is "nothing" compared to the Peterson-Schuessler murders here in Chicago 45 years ago. Yeah, the cable news channels really went to town on that one.
SneedSpeak
When Sneed says "Now comes word," it means, "And another thing I read somewhere else . . . "
Supply Side Economics
Cook County has a novel approach to its budget woes: It's going to hire its way out of its deficit!
Pricey Propaganda
One of the more interesting factoids to come out of the Sun-Times report on recent Cook County hiring is that taxpayers are paying Chinta Strausberg $109,233 a year to spin them. Strausberg is the county's communications director, meaning her job is to direct communications away from the truth.
For example, Strausberg told the Sun-Times that the addition of 1,300 people to the county's payroll in the months after then-board president John Stroger suffered a stroke (and when the county was ostensibly under a hiring freeze) "is not a significant increase in hiring."
I think my favorite, though, is Strausberg's response to the revelation that Stroger patronage chief Gerald Nichols was drawing $114,000 annually from the county highway department, though his real job seemed to be opening mail and placing political cronies on the payroll.
"I'm not sure his job title, but I know he's going to give the residents of Cook County the bang for the buck," Strausberg said.
I think there's something else Nichols is giving Cook County residents for the buck.
Poor Whigham
James Whigham, who was John Stroger's chief of staff, thinks the Sun-Times is putting a bunch of "crap" out there. Such as the fact that his daughter, her parents, and her brother have all been on the county payroll since 2001.
Poor Pluto
In a sea of crap about Pluto, two pieces stand out.
* "Throw Pluto A Bone - It Deserves Star Status," which notes that the new planetary mnemonic is "My Very Efficient Mother Just Served Us . . . Nothing. And that's sad." (Paige Wiser)
* "In Pluto's Orbit," which reclassifies Tom Cruise as a "dwarf star" and the Chicago Transit Authority as the Chicago Transit Attempt. (Tempo Subcommittee on Reclassification)
Self-Awareness Gap
1. "But is too much being made of [Obama's] visit to the home of his late father, whom he met only once in his life?" the Tribune's Jeff Zeleny asks - in a front page story written from Kenya while traveling with the senator, along with Lynn Sweet of the Sun-Times and the rest of the media gaggle.
2. "Abeer Qassim al-Janabi is not a household name, though perhaps she should be. The 14-year-old girl was repeatedly raped, then shot to death in her home March 12. Her body was set on fire. Her mother, father and sister also were murdered," William Neikirk wrote in the Tribune on Sunday, in a piece headlined (and sub-headlined and sub-sub-headlined) "Where's The Outrage: U.S. Troops Have Been Accused Of Committing Atrocities In Iraq. Americans Should Care."
"It happened in Iraq, in the village of Mahmoudiya near Baghdad, in the so-called Triangle of Death, the most stressful, violent place in a stressful, violent country. The alleged perpetrators: American troops.
"Before the incident, the soldiers allegedly downed whiskey, played cards and hit golf balls. Afterward, they dined on grilled chicken wings.
"A similar act of violence here in the U.S. would have triggered overpowering outrage, non-stop TV coverage and a grave concern about our military. It might even have surpassed the wall-to-wall coverage that the arrest in the JonBenet Ramsey murder has received.
"Yet no great public outcry has arisen over one of the worst atrocities of the Iraq war."
Number of times Abeer Qassim al-Janabi's name had appeared in the Tribune before this article: 0.
Number of times JonBenet Ramsey's name appeared in the Tribune in the 10 days before Neikirk's complaint: 22.
Reporter Disqualification
"I don't remember attending a single party during college," the Tribune's Barbara Brotman wrote on Sunday.
Now, if she didn't remember any of the parties she went to during college, that would be one thing. But she didn't attend a single party. And she still got a job on a newspaper, which tells you everything you need to know about the state of the industry today.
Even worse, she attended Queens College when it was still tuition-free and every penny could be directed toward inebriation.
Sometimes I just don't understand people.
The Beachwood Tip Line: Where neither art nor commerce meets.
Posted by Beachwood Reporter at 9:26 AM | Permalink
August 26, 2006
Swingin' Doors: Make 'Em Jump & Rip Their Hearts Out
Swingin' Doors is a three-hour weekly radio show on KEXP in Seattle, in my opinion, one of the five best public radio stations in the country. Why? It's all about the music on KEXP, lots of great shows and great DJs as well. And its Internet streams are the best - high-speed and crystal clear. Don Slack is the host of Swingin' Doors, and his taste in roots and country-rock is awesome, as evidenced by the playlist below.
Here's how he describes his show:
"Swingin' Doors is dedicated to a wide range of country sounds and styles, from honky tonk and western swing to alternative country and bluegrass, in sharp contrast to the tight playlists and narrow focus of today's commercial country radio.
"As might be expected from a show named Swingin' Doors, there's usually a bit more honky tonk than anything else, though you'll hear everything from old-time fiddle tunes and boppin' country boogie to lush Countrypolitan sounds and hard-charging alternative twang-rock.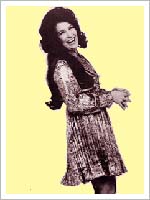 "You'll hear country giants like Loretta Lynn, Ernest Tubb and Lefty Frizzell alongside more obscure but talented folks such as Joe Carson, the Lonesome Pine Fiddlers and Charline Arthur. You'll also hear plenty of new music ranging from hardcore honky tonkers like Roger Wallace and Heather Myles to edgy alt-country artists like Neko Case, the Drive-By Truckers and Fred Eaglesmith.
"I try to keep listeners up-to-date with what's happening now in the wide world of country music, while also bringing to light the richness and diversity of country's past. I'll also do my best to put the music in context by structuring the show so you can see the connections between different songs, artists and styles, along with sharing anecdotes and other bits of information about the music.
"I also try to give folks a chance to hear country artists that are coming to town soon, while also supporting Seattle's twang community by regularly playing the music of local artists.
"More than anything else, I try to play music that moves you, whether it's a song that makes you jump with joy or one that rips your heart out."
And here's the playlist from the August 24th edition of Swingin' Doors. Use it as your basis for alt-country musical knowlege.
1. James King, "Days Of Grey And Black" (Thirty Years Of Farming, Rounder)
2. Patty Loveless, "Big Chance" (Dreamin' My Dreams, Epic)
3. Bobby Hicks, "Prosperity Special" (Fiddle Patch, Rounder)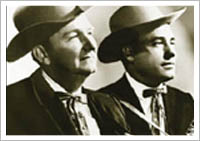 4. Flatt & Scruggs, "Blue Ridge Cabin Home" (Foggy Mountain Jamboree, Columbia/Legacy)
5. Jim & Jesse, "Better Times A Coming" (Y'All Come: The Essential Jim & Jesse, Epic/Legacy)
6. Webb Pierce, "Wondering" (Hillbilly Fever! Vol. 3, Rhino)
7. George Jones, "Just One More" (The Essential George Jones, Epic/Legacy)
8. Lefty Frizzell, "I Love You A Thousand Ways" (Look What Thoughts Will Do, Columbia/Legacy)
9. Merle Haggard, "I Knew The Moment I Lost You" (A Tribute to the Best Damn Fiddle Player in the World: Or, My Salute to Bob Wills, Koch)
10. Floyd Tillman, "Slipping Around" (Columbia Country Classics Vol. 2, Columbia)
11. Kelly Hogan, "(You Don't Know) The First Thing About Blue" (Because It Feel Good, Bloodshot)
12. The Little Willies, "Roll On" (The Little Willies, Milking Bull)
13. Caitlin Cary, "Sleepin' In On Sunday" (I'm Staying Out, Yep Roc)
14. Emmylou Harris, "Rough & Rocky" (Blue Kentucky Girl, Warner Bros.)
15. Johnny Cash, "Paradise" (Personal File, Columbia/Legacy)
16. BR5-49, "Poison" (Dog Days, Dualtone)
17. Mike Auldridge, "Train 45½"(Blues & Bluegrass, Takoma)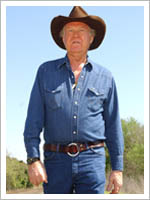 18. Billy Joe Shaver "It Just Ain't There For Me No More" (The Real Deal, Compadre)
19. Iris Dement, "The Old Gospel Ship" (Lifeline, Flariella)
20. Big Sandy & His Fly-Rite Boys, "Yes (I Feel Sorry For You)" (Turntable Matinee, Yep Roc)
21. Ray Condo & His Ricochets, "Teardrops From My Eyes" (Swing Brother Swing!, Joaquin)
22. The Horton Brothers, "Three-Fifteen Blues" (Heave Ho, Texas Jamboree)
23. Johnny Bond & His Red River Valley Boys, "Smoke! Smoke! Smoke! (That Cigarette)" (Hillbilly Boogie!, Legacy/Columbia)
24. Milton Brown & His Brownies, "Taking Off" (Hillbilly Fever Vol. 1 Legends Of Western Swing, Rhino)
25. Stacy Dean Campbell, "Honey I Do" (Hurt City, Columbia)
26. The Domino Kings, "Walk Away If You Want To" (Some Kind Of Sign, Hightone)
27. Rex Hobart & The Misery Boys, "You've Got Some Cheating To Do" (Your Favorite Fool, Bloodshot)
28. Danni Leigh, "Divide & Conquer" (Divide and Conquer, Audium)
29. Eddie Spaghetti, "Sleepy Vampire" (The Sauce, Mid-Fi)
30. Slaid Cleaves, "Quick As Dreams" (Wishbones, Rounder)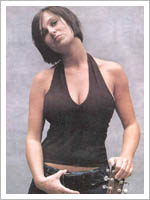 31. Kasey Chambers, "On a Bad Day" (Barricades & Brickwalls, Warner Bros.)
32. Paul Burch, "Last Dream Of Will Keene" (East To West, Bloodshot)
33. Willie Nelson "Heartaches Of a Fool" (Willie Nelson's Greatest Hits, Columbia/Legacy)
34. Steve Earle, "Shadowland" (Jerusalem, E Squared/Artemis)
35. Drive-By Truckers, "Do It Yourself" (Decoration Day, New West)
36. Junior Brown, "Highway Patrol" (Guit With It, Curb)
37. Wayne Hancock, "Johnny Law" (That's What Daddy Wants, ARK 21)
38. The Del McCoury Band, "On the Lonesome Wind" (The Family, Ceili Music)
39. Jason Carter, "Look What the Dog Brought Home" (On The Move, Rounder)
40. The Gillis Brothers, "Are You Alone?" (Heart & Soul, Rebel)
41. The Louvin Brothers, "Hoping That You're Hoping" (When I Stop Dreaming, Razor & Tie)
42. Mac Wiseman, "I Wonder How the Old Folks Are At Home" (Appalachian Stomp: More Bluegrass Classics, Rhino)
43. Joy Lynn White, "Try Not To Be So Lonely" (The Lucky Few, Little Dog/Mercury)
44. The Souvenirs. "One Less Fool" (King Of Heartache, Will)
45. Dale Watson, "Sit and Drink and Cry" (Whiskey Or God, Palo Duro)
46. Justin Trevino, "Texas Honky-Tonk" (Texas HonkyTonk, neon Nightmare)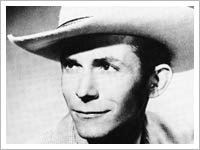 47. Hank Williams, "Hey Good Lookin'" (The Ultimate Collection, Mercury)
48. Mandy Barnett, "I've Got a Right To Cry" (I've Got A Right To Cry, Sire)
49. Marti Brom, "Alone At a Table For Two" (Heartache Numbers, Goofin')
50. Mike Ireland & Holler. "House Of Secrets" (Learning How To Live, Sub Pop)
Posted by Don Jacobson at 8:49 PM | Permalink
August 25, 2006
The Weekend Desk Report
We're not going to let the latest wave of flying nincompoops stop us from following the key stories this weekend.
Market Update
Despite heavy trading this week, gains in both gross understatements and baffling over-confidence canceled each other out, resulting in little actual progress.
And Then There Were Eight...
Illinois astronomy buffs were dealt a blow this week as Streator native Clyde Tombaugh's discovery, Pluto, was controversially stripped of its planetary status by an international committee. However, state officials remained upbeat, saying the new guidelines requiring such an object to have "sufficient mass for its self-gravity to overcome rigid body forces" and have "cleared the neighborhood around its orbit" indicate Oswego's own Dennis Hastert might qualify as the solar system's new ninth planet.
Liver and Let Die
Chicago's City Council this week rightly condemned the practice of force-feeding a bunch of empty calories to poor creatures in order to make them fat, sick and miserable. Of course, until they do something more substantive than banning foie gras, they're likely to remain a laughingstock.
Divine Interventions
Of course, if we weren't meant to eat foie gras, someone would've spotted the Virgin Mary in a lump of it by now.
Hermit Kingdom Update
Citing a pattern of bizarre behavior rather than recent financial embarrassments, an international powerhouse has decided to end its warm relationship with one of its troubled stars. And in other news, ditto.
Posted by Natasha Julius at 8:08 PM | Permalink
The [Friday] Papers
1. The Tribune's David Haugh follows up on a recent USA Today story about the racist hate mail received by Cubs manager Dusty Baker with an appropriately skeptical piece of his own. It's still not clear just how much of this mail Baker is receiving, and how that compares to the mail other managers in other cities receive - or how it compares to the regular flow of racist (and anti-Semitic) mail that journalists and others receive.
That's not to dismiss the issue; it's to point out that we're still lacking a context and proportion by which to consider the matter.
2. "[Sports sociologist Harry] Edwards was in the Bay Area when Baker made public similar letters, which most players and managers receive, when he was San Francisco's manager," Haugh reports. "Type the words 'hate mail' and 'baseball managers' into an Internet search engine for national newspapers, and Baker is the only manager referenced in the last 13 years.
"Neither White Sox manager Ozzie Guillen nor predecessor Jerry Manuel ever mentioned receiving the type of racist mail Baker received, according to vice president of communications Scott Reifert, though Guillen recently raved that white managers 'don't like a Latino kicking this ass.'"
3. Neil Steinberg has never been to Mexico, but he argues today that it certainly can't be such a hellish place to live that, say, multitudes of Mexicans risk their lives to cross the border to a better life in America at substandard wages with not much more than the shirts on their back.
4. "Black people prefer to be the sole arbiters of all things racial," Steinberg also writes today.
Because it's not white racial arbiters who determined in the original U.S. Constitution that blacks were less than a full person, or who enslaved black people, or who built separate drinking fountains for blacks, or who precisely placed the Dan Ryan Expressway in a way that would keep blacks out of Bridgeport, or who scam the city's minority contracting program by pretending to be black, or who say Chicago needs a white mayor, or . . . oh, never mind. White people like Steinberg are sick and tired of blacks using race to their advantage.
5. "Black City Contracts Stuck At 9%."
6. Judy Baar Topinka is proposing a Chicago casino to boost education funding.
But if she were to become governor, it still wouldn't be up to her to decide where to use the state's last available gaming license, would it? There happens to be this entity called the Illinois Gaming Board. In fact, as part of Topinka's budget proposal, she calls for gaming board reform to make it more independent. "The IGB should be free to regulate casino gaming in Illinois without political influence," her proposal says.
Just trying to square things up.
7. So under Topinka's plan, the amount of money committed to schools would depend on how much money people lose gambling.
When school funding lagged, would she call for odds more favorable to the house? Or maybe advertising campaigns calling on citizens to "Roll the bones for Johnny!"
I guess that's what you call Illinois Hold 'Em.
8. After showing a clip of Mayor Daley's reaction to Topinka's plan, Chicago Tonight moderator Eddie Arruza last night turned to panelist Bruce Dold, the Tribune's editorial page editor, and said: "Can you decipher exactly what he's trying to say?"
9. What Daley said, in part: "I don't care if it's private. I don't care if it's public. I don't care if it's owned by anyone."
11. "Daley Warns College Costs May Lead To Fewer Births."
And the problem is?
12. Adam Ant's "Goody Two Shoes" doesn't mock clean living, it mocks an intrusive, celebrity-obsessed press. And what Adam Ant "did do" is clear by the end of the video.
13. Deadly Debra Double-Shot: Prideful Yuppie Consumption Plus The Most Self-Absorbed Public Pregnancy In Chicago History.
14. Sneed "reports" that, unlike similar remarks from the Dixie Chicks, she has "yet to hear a whisper for criticism over veteran crooner Linda Ronstadt telling a Canadian newspaper, 'I'm embarrassed George Bush is from the United States.' Guess when your star fades, so does your audience."
Well, Sneed should know.
15. Sneed is right, though; far from being criticized, Ronstadt's remark spurred conservative MSNBC talk show host Joe Scarborough, a former Republican congressman, to moderate a much-commented upon segment titled "Is Bush An Idiot?"
Conclusion: Yes.
16. Speaking of fading stars, Mancow Muller's syndicated show has been dropped by KKZR-FM in Little Rock, Arkansas. Mancow was drawing less than a 1 rating among listeners over the age of 12. "I could put on a montage of sheep bleats and get better ratings," the station's operations manager told the Tribune's Phil Rosenthal.
17. This one's for you, Milwaukee
18. I grew up in Minneapolis. It's a great town. But I can tell you there's no way, sadly, that it's the second-drunkest city in America. Probably not even in the top ten. In the Midwest. And by the way, Chicago's sorry showing is Daley's fault.
19. Memo to Patti Blagojevich: The governor is always fair game, and maybe if he didn't have such a penchant for alienating the press and other pols, particularly those of his own party, the media mob wouldn't have felt so compelled to descend on him with a barrage of questions even though he conveniently had a child in his arms.
20. "We need to rethink some of these codes," Greg Couch of the Sun-Times writes today. "Some might build trust, but most are counterproductive, convoluted, and childish. Maybe instead of living by codes, we can actually think?"
21. "It isn't giving your word that's important. It's who you give your word to."
- Dutch, The Wild Bunch
22. "Sorich Granted Immunity To Testify."
26. Beachwood Memberships now come with free columns sent to your browser, plus What I Watched Last Night daily.
The Beachwood Tip Line: Force-fed daily.
Posted by Beachwood Reporter at 9:09 AM | Permalink
The Foie Gras Follies
The Tribune editorial page today joined the lazy media chorus Thursday chiding the Chicago City Council for its so-called meddling ways, including its ban on foie gras.
But in April 2005, the editorial page was singing a different tune. Back then, in response to Charlie Trotter's declaration that - after visiting foie gras production facilities - he would no longer serve the fatty liver delicacy, and following a Tribune reporter's visit to one of those facilities, the newspaper's editorial page agreed that the treatment of ducks in making foie gras was cruel and unacceptable.
Here is that editorial:
"Just what Chicago needed: a good old-fashioned food fight by celebrity chefs.
"When Charlie Trotter and Rick Tramonto got into a war of words and menus over whether to serve or not serve foie gras, the enlarged fatty liver of a duck or goose, the squabble lit a match under the Chicago restaurant scene. Finally, a couple of chefs put down their recipes and wielded their opinions - and egos - like paring knives.
"To review: Trotter said he stopped serving foie gras at his North Side restaurant because he wasn't happy with how ducks were fattened up in the final stages before slaughter, force-fed with grain. Tramonto of the restaurant Tru implied that Trotter's stance was hypocritical and noted, 'Either you eat animals or you don't eat animals.'
"Trotter retorted that Tramonto was 'not the smartest guy on the block,' and joked, 'Maybe we ought to have Rick's liver for a little treat. It's certainly fat enough.'
"Tramonto countered, 'Charlie's in my prayers.'
"So is this much ado about fancy liver?
"Well, there really is a deeper meaning to this story and it's all about the treatment of animals, especially animals destined for the dinner plate. In September, California banned, effective in 2012, the force-feeding of ducks and geese as well as the sale of foie gras from birds that have been force-fed. A similar bill has been introduced in the Illinois General Assembly, even though no one operates a foie gras processor in the state. The bill, introduced by state Sen. Kay Wojcik (R-Schaumburg), would shut the state from processors who might be looking to operate here.
"The real nub of the foie gras debate was contained in Tribune reporter Mark Caro's story about the food fight. Caro described the fattening period, in which 'a tube is inserted down the duck's hard esophagus, and a corn meal is released for a couple of seconds, two or three times a day. Foie gras producers note that ducks lack gag reflexes and that waterfowl are designed to digest large portions of food, such as whole fish.'
"The way food gets from field to table often makes for uncomfortable reading, especially in a modern society in which most people have little contact with farms and slaughterhouses. But inhumane treatment of animals should be unacceptable in America. And this does sound inhumane.
"To many palates, foie gras may be delicious. But the way it is produced still turns the stomach."
Trotter's Tale
"Famed Chicago chef Charlie Trotter is no one's idea of an animal - rights activist," the Tribune wrote in a feature story in 2005. "He has devised mouth-watering preparations featuring just about every creature deemed fit for human consumption, and his 2001 book Charlie Trotter's Meat & Game includes 15 recipes that use foie gras, the enlarged fatty liver of a duck or goose.
"But Trotter had a change of heart about foie gras and has quit serving it at his eponymous North Side restaurant. The act has placed him at the center of a fiery fray that has animal-rights groups aligning with Republican lawmakers, foie gras bans being effected in California and, perhaps, Illinois and Chicago's top chefs engaging in an earth-scorching war of words.
"At the debate's center is the welfare of the duck, which, like all animals that wind up in people's tummies, meets an untimely end. What's at issue is the period leading up to the slaughter: Foie gras, said to have its origins in Egypt 5,000 years ago, is created by force-feeding the birds with grain, thus causing their livers - and the rest of them - to grow dramatically.
"Trotter said he became uncomfortable with serving the delicacy after visiting three foie gras farms (he refused to identify them) and concluding that the ducks were suffering as they were kept in small cages and fed grains through tubes inserted down their esophagi.
"'I just said, 'Enough is enough here. I can't really justify this,' Trotter said. 'What I have seen, it's just inappropriate. There are too many great things to eat out there that I don't believe that any animal would have to go through that for our benefit.'
"Trotter said he stopped including foie gras on his menus about three years ago but only is talking about the decision now."
What He Saw
Later in 2005, Tribune reporter Mark Caro visited a foie gras farm. Here is an excerpt from his report.
"Although Trotter took years to quit serving the dish after his initial visits to foie gras farms, he contends that the basic answers should be self-evident to anyone who actually observes the process . . .
"The two barns' feeding machines differ slightly as well, but the basic principle is the same: sticking a copper tube down a duck's esophagus and filling it to the brim with corn. The feedings take place twice a day, with three workers in each barn taking charge of the gavage.
"On this late morning, [worker Jorge] Vargas is still working his way through the Artisan ducks. He steps from one pen into another and sits on his crate, the copper tube suspended like an oversize dentist's drill. The ducks huddle in a corner.
"'They know what's going to happen, and they don't like to be grabbed,'" [production manager Eric] Delmas says.
"Vargas takes the first one by the neck, points the beak straight up in the air and drops the copper tube down, down, down the duck's throat. The machine, driven by hydraulic pressure, whizzes and spits 400 to 450 grams of feed into the duck's esophagus.
"Vargas hoists the copper tube and places the duck to his left, his body separating it from those still to be fed. This duck flaps its wings and looks around.
"'You can feel the corn,' Delmas says, placing his fingers at the base of the duck's bulging throat. 'He is full here' - he moves his fingers up to the chin - 'to here.'
These ducks are about nine days into the gavage. Deeper into the barn reside ducks just a day or two from processing. A few have grown so unsteady that they fall over as they try to walk.
"'He is weak, and he is going to go into processing tomorrow,' Delmas says of one.
"Some also are breathing heavily.
"'They are panting," Delmas says. 'They're like dogs.'
"'The panting is a thermal regulation mechanism,' Gonzalez says. 'They are so fat, so they are hot.'
"The ducks are processed - i.e., slaughtered - when they have reached their maximum weight, usually about 15 pounds. Gonzalez did himself some public-relations damage two years ago when a local TV interviewer asked him what would happen to the ducks if the force- feeding continued indefinitely.
"He replied, 'Obviously they will die.'
"Gonzalez complains that his comment was intercut with an animal- rights group's 'horror' footage of distressed foie gras ducks. Still, the farmers do have to stop filling those esophagi. 'At one time they are going to stop digesting,' Delmas says, 'so there is no point.'
"By the time the ducks are killed, their livers have ballooned to an average of 1 1/2 pounds - or, Gonzalez says, between eight and 10 times their normal size. Last year Sonoma Foie Gras processed 80,000 ducks, and despite the controversy Gonzalez expects this year's total to rise to 90,000 thanks to the dish's increased popularity.
Foie Film
When the Chicago City Council was considering the foie gras ban, they watched a video of ducks being force-fed to produce foie gras. I don't know if it was the same video that Caro wrote about in conjunction with his foie gras farm report, but here is his report on it.
"One key weapon in the animal rights campaign against foie gras is a video shot by the San Diego-based Animal Protection and Rescue League at Sonoma Foie Gras. Taped on the sly by group members who sneaked onto the farm after dark about 12 times, the footage shows barrels full of dead ducks plus live ducks that are hobbling, struggling and in one case bleeding from the rear end while a rat nibbles away.
"'We wanted to document the animal cruelty that goes into the foie gras product,' League co-director Bryan Pease says.
"Sonoma owner Guillermo Gonzalez complains that this 'horror video' just crams together disturbing but inevitable farm images, such as lame or dead animals. He adds, 'I personally have never seen a duck bleeding from the rear. . . . I very seriously believe - I'm almost convinced - that this was staged.'
"The notion incenses Pease.
"'How would that even work?' he asks. 'You stick something on the back of the duck, and then we brought the rat, too, and the rat is just going to go and eat the wounds of the duck?'
"Gonzalez says: 'It's very easy for someone in the middle of the night to put some chicken wire around the pen, to put some substance in the rear of the duck that may be attractive for a rat to come and nibble.'
"Back to Pease: 'Guillermo Gonzalez's accusation about us staging that footage is one of the craziest, stupidest things I've ever heard this psychotic animal torturer to ever say. It comes down to who are you going to believe, the guy who's force-feeding the ducks or the people who are volunteering their time to put an end to it?'"
Daley Box Office
Has the mayor seen the video shown to the City Council? Has he studied the issue? It's possible one could do so and still oppose the foie gras ban. But there is no indication the mayor knows anything about the matter, and he certainly hasn't engaged in a rational discussion of it. Does the mayor simply believe that the treatment of ducks in making foie gras does not constitute cruelty? If so, why doesn't he make that argument? Or is he strictly arguing that the City Council has overstepped its jurisdiction?
I mean, I hate this meddlin' Chicago nanny city, too. Cracking down on neighborhood taverns, power sweeping downtown sidewalks, shutting down newsstands and putting pushcarts out of business, forcing wrought-iron fences on business owners . . . oh, wait, those are all campaigns of Mayor Richard M. Daley. I guess it's different when Daddy Mayor intrudes in our lives, as opposed to his unruly children on the City Council.
Lobster Tales
What if we boiled dogs alive and served them up in our fine culinary establishments? What if we force-fed cats until their organs burst so rich people could eat their engorged livers? Why do we outlaw cockfighting? Why can't people order raw meat in a restaurant if they want? Why all this intrusion?
Chicken Little
Do you suppose whoever does the Daleys' grocery shopping ever buys free-range chickens?
Nations Gone Wild
Denmark and Germany are among the nations that have banned foie gras. But those countries are just silly. They should just manage themselves. We have more activity going on in one church than they have in their whole governments.
Rich Man's Burden
In March, Miyun Park of the Humane Society wrote the following letter to the Tribune.
"This is regarding 'The ideal meal; Our foodies reveal their own perfect, seven-course fantasy menus' (At Play, March 9), by Phil Vettel, Tribune restaurant critic, and Emily Nunn and Monica Eng, Tribune staff reporters.
"How disappointing to read that 'the ideal meal' of the Tribune's restaurant critic and staff writers includes foie gras, a product so notorious for its cruel abuses of ducks and geese that some countries have banned its production due to animal-welfare concerns.
"French for 'fatty liver,' foie gras is made from the diseased livers of ducks and geese force-fed unnatural amounts of food through a pipe thrust down their throats, directly into their gullets. This harrowing process, coupled with the grossly unhealthful amount of food they're forced to ingest, causes severe trauma, including suffocation on regurgitated food, lameness, organ rupture and even death.
"Surely anyone would agree that the cruelty inherent in the production of this so-called 'delicacy' is too much for any compassionate individual to swallow."
See also The [Foie Gras & Fundraising] Papers.
Posted by Beachwood Reporter at 8:29 AM | Permalink
What I Watched Last Night
!!!!!!!!!!!!!!!!!!!BREAKING NEWS!!!!!!!!!!!!!!!!
It rained in Phoenix and it is flooding there! It never rains in Phoenix! Oh my God! The world is ending! Does this have something to do with global warming?!
!!!!!!!!!!!!!!!!!!!BREAKING NEWS!!!!!!!!!!!!!!!!
President Bush is in Kennebunkport on vacation! Does he approve of the FDA's decision to make the day-after pill available over the counter?! He does! Oh my God! The world is ending! Does this mean that the President has lost control of his appointees?! Will he golf with his father in Maine this weekend?!
!!!!!!!!!!TERROR LEVEL ELEVATED!!!!!!!!!!!!!TERROR LEVEL ELEVATED!!!!!!!!!!TERROR LEVEL ELEVATED!!!!!!!!!!
!!!!!!!!!!!!!!!!!!!BREAKING NEWS!!!!!!!!!!!!!!!!
JonBenet Ramsey's killer has landed in L.A. and is being flown to Colorado! He is planning on eating chicken on the flight! Oh my God! The world is ending! Does this mean that he is the reincarnation of Hitler?! Actually, he didn't do it! Oh my god! The world is ending!
The phrase "breaking news" should only be used in extreme circumstances. To the people of Phoenix, I am sorry, but your rainstorm is not breaking news. Phoenix would only be breaking news if it were over run by the Mexican military. The morning-after pill would only be breaking news if President Bush was in his office making a statement, instead of on vacation. And, finally, this whole Jon Benet Ramsey thing will never be breaking news. She's been dead for 10 years.
Have a great Friday. The terror level is still elevated (that means "yellow") so be careful today, like we are everyday now, living in a trembling society.
Posted by Beachwood Reporter at 5:35 AM | Permalink
August 24, 2006
What I Watched Last Night
There is a show on the Discovery Channel called Myth Busters, and on this show the solvers of myths and legends do just that. They bust myths.
I have enjoyed this show since it started, but lately the show has not been solving myths.Last night they tested security devices. Security devices are not myths. They are proven to deter would-be criminals and to prevent mischief. Thermal, sonar, and motion alarms were all put to the test and all failed with a little ingenuity. A safe was cracked with explosives and water, simple enough.
Security systems have never been a challenged myth. Security systems have always broken. There has never been something that is impenetrable. The Mongols broke down the Great Wall. An iceberg sank the Titanic. Illegal immigrants are flowing through our borders and terrorists are bringing Coke onto planes. Security is always being broken. There is no myth here. Move on.

Let's.
Other than Myth Busters, I watched the Cubs lose to the Phillies on WGN. I watched the Cubs lose to the Phillies in person the night before. I watched the Cubs lose to the Phillies on Comcast Sports Network the day before that. If the Myth Busters really want to solve a myth, they should try to solve this: Why, really, do the Cubs lose so much? No one has been able to solve that one, and I am sure it would be appreciated if it were solved.


Posted by Beachwood Reporter at 10:13 AM | Permalink
The [Thursday] Papers
"We really don't think the City Council should decide what Chicagoans eat," Grant DePorter, of Harry Caray's, tells The New York Times. "What's next? Some other city outlaws brussels sprouts? Another outlaws chicken? Another, green beans?"
The day that food producers can be cruel to vegetables is the day DePorter might have an argument, rather than a meaningless soundbite. What's striking about the rhetoric of opponents of the foie gras ban is that none of them are disputing that producing the liver delicacy requires torturing animals. Instead, the debate has been re-framed as an issue about the Chicago City Council's jurisdiction, and whether they are meddling in our personal affairs.
And the media has bought in, as the Tribune editorial page notes approvingly this morning. But the Tribune editorial page was singing a different tune last year. For that and the rest of the madness, please see The Foie Gras Follies.
Holy Turtle Belly
How in the world is it news when an 81-year-old suburban Burbank woman thinks she sees the Virgin Mary in the belly of her turtle? When the Sun-Times splashes it on its front page, despite a photo that shows that the pattern on the turtle's belly doesn't even come close to even a loose depiction of any human living or dead.
Casino Royale
The big news today is that Republican gubernatorial candidate Judy Baar Topinka's long-awaited budget plan includes a Chicago casino, despite her longstanding opposition to expanding gambling in the state.
Casino revenues would in part be used to increase education funding. Gov. Rod Blagojevich previously proposed selling the state lottery to a private concern to raise money for education.
Here's an idea: Increase education funding by commiting actual existing funds from the state's actual existing budget to schools and students, and save the casino and lottery schemes for funding something like, say, lawmakers' salaries and sweetheart contracts to political supporters. I mean, it's kind of funny, isn't it, that when it comes to education funding, no one seems to propose simply increasing it and decreasing other funding elsewhere. The word for that, I think, is "priorities."
Casino Corruption
On the other hand, a Chicago casino could be a good job-creation program, given the enormous opportunities for investigative reporters to feed off the corruption skim for years.
Who Would Jesus Hire?
Rev. Dan Brandt compares convicted patronage chief Robert Sorich to Jesus.
Big Jim's Little Problem
Big Jim Thompson is resigning his position as chairman of Winston & Stawn amidst unhappiness at the firm with its $30 million pro bono of convicted ex-Gov. George Ryan and Thompson's lax performance on the board of Hollinger International as chairman of the audit committee when Conrad Black and David Radler were looting the company.
Thompson is known as one of the state's biggest cloutmeisters, a former four-term governor whose tentacles range from all the state and federal judges who used to work for him to a place on the 9/11 Commission.
He is almost universally liked, and is immensely likable.
His media image is certainly a big part of that. But have you ever noticed that nearly everything he touches goes bad? That he kind of has whatever you would call the opposite of the Midas touch? From the George Ryan case to the State of Illinois building that bears his name, from the disaster of the new Comiskey that has had to be rehabbed into what is now U.S. Cellular Field, from the Hollinger mess to legislative fiascos like the Wirtz bill, his record kind of stinks. Wasn't Jim Edgar constrained as governor because of the budget mess Thompson left for him?
Anyway, this is clearly the end of an era, even though Thompson will remain at the firm as a regular ol' lawyer.
"Thompson represents the old way of doing business," DePaul law professor Stephen Landsman told the Tribune. "It's a contrast between the old way of doing business through friendship and contacts, and a more formal way where fairness is open and obvious and everyone is above question and reproach."
The Tribune also reported that "a source familiar with Thompson's decision agrees his exit was voluntary but said it wasn't the former governor's first choice."
That doesn't sound voluntary to me.
Who Would Sorich Hire?
The mayor's chief of staff, Ron Huberman, told city supervisors that the city hiring scandal is "not over" and that "more indictments" are on the way, according to the Sun-Times.
In other news, the Rev. Dan Brandt announced his church is booked for the next six months.
Try the Luftwaffe Linguini
BOMBAY (also known as MUMBAI) - "When a restaurant called 'Hitler's Crossing opened four days ago in a Bombay suburb, the city's small Jewish community was outraged, but there were few other objections," the Associated Press reports. "Owner Puneet Sablok insisted then - and still does - that the name and theme of his new eatery is meant only to attract attention, with its posters and swastikas."
The AP goes on to state that "Holocaust awareness in India is limited. Hitler is regarded by many as just another historical figure."
Um, is that even remotely possible? I'm kind of stunned by this. Maybe we oughta make a bunch of prank delivery orders to Stalag 13. Just leave the food by the sawed off tree trunk with the hinges.
UPDATE: 9:03 A.M.: "Hitler Restaurant To Change Name."
Sick Geese
"Grant Park geese are seeing spots after the spraying of a unique chemical designed to scatter them from Butler Field, the lakefront home of Chicago's music festivals," the Sun-Times reports.
The chemical also gives the geese "temporary digestive irritation."
Grant DePorter has volunteered to force-feed them until they explode to put them out of their misery.
Foie Gras Fines
In a story about how few foie gras fines to expect, the Sun-Times's Fran Spielman notes that the recently enacted smoking ban has resulted in "only" 663 citizen complaints, 300 warning letters, and 20 inspections.
Only?
This is what happens when you get fed a story and you buy it without actually doing any reporting. Who is to say 663 citizen complaints is a small number? That sounds awfully large to me. And compared to what? Aside from that, we shouldn't expect many foie gras fines because so few restaurants in town actually serve it.
The Beachwood Tip Line: Livin'. L-I-V-I-N'.
Posted by Beachwood Reporter at 8:46 AM | Permalink
August 23, 2006
The [Foie Gras & Fundraising] Papers
Is the foie gras ban really the silliest law the Chicago City Council has ever passed?
Of course not.
Is Mayor Daley the silliest mayor we've ever had?
All signs point to Yes.

I'm going to go where I haven't seen any other commentator go: I'm going to stand up for the foie gras ban. I'm not a vegetarian, but unless you are into animal cruelty, you can't justify serving foie gras. How is it any different than torturing your dog or cat for enjoyment?
The debate about foie gras isn't new. This isn't out of the blue. The idea that Chicago is now a national joke is true only to those who don't know anything about the issue. What's worse than a joke is torturing geese so gourmet diners can enjoy eating their overstuffed livers. Is it really worth it? Can we really not live without foie gras?
"You can question any type, basically, anything that can be served in a restaurant," Daley says. "The poor snails and the mussels and the shrimp. I could go on and on. The lobsters."
Well, yes. Whole Foods just banned the sale of live lobsters. Some restaurants are protesting Canada's annual seal hunt by boycotting Canadian seafood. How silly is that?
"When you pass laws that are silly, it costs taxpayers money," Daley says.
Let's add up the cost to taxpayers of silly laws and compare it to the cost to taxpayers of rampant corruption under Daley and see which bill is higher.
The mayor can talk out of his ass all he wants, but has he really researched the issue? Is he an expert? And if the law is so silly, where was he when the City Council was voting for it? And why didn't he veto it?
*
The restaurant industry says the ban will cost the city $18 million in lost sales, tax revenue, and tips. That's ridiculous, and the media outlets who have repeated this figure without vetting it ought to go back to journalism school.
For one thing, restrateurs are supposing money not spent on foie gras won't be spent at all. That's simply not true. That figure also includes a multiplier effect - that for every $1 spent at a restaurant, an additional $1.47 is spent on related economic activity, such as, I'm guessing, parking, tips, entertainment. Again, that supposes that, say, a couple who would have gone out for foie gras will instead stay home - and not even order in a pizza.
Opponents of the ban are also having a field day making fun of the City Council's priorities, but you know who is spending the most time and energy on this? Opponents of the ban! Doesn't the restaurant industry have more important things to worry about? And the media! When they aren't consumed by JonBenet Ramsey.
*
Chicago Tonight took up the foie gras ban last night. Ald. Joe Moore, who sponsored the measure, noted that 10 European countries, the state of Israel, and California all have foie gras bans. "But Chicago is the only city," Elizabeth Brackett responded, as if that was noteworthy when whole countries and one state have similar laws.
She also asked the question many opponents of the ban like to ask: Where will this lead to? Where will it end? What's next?
My question is: Why does it have to lead to anything? Can't we simply try to put an end to torturing animals?
Brackett then asked why this issue had gotten so much attention. Robling said it was "because people don't want to see unconstitutional acts by their local legislature."
Right. That's what really has the public upset.
I'll tell you the real answer: Because this is about rich people. Foie gras is a delicacy. They don't want to see their style cramped by those pesky animal rights activists, or those ultra-liberal aldermen.
Finally, uberpundit Paul Green said that Daley would have squashed this ordinance at the outset if he hadn't been politically weakened by scandal.
So call the foie gras ban a corruption tax. It turns out it's really Daley's fault.
Funny Fundraising
"Unlike his brother, Mayor Daley did not attend the weekend fundraiser at a Bridgeport church to help defray the legal fees of his convicted patronage chief," the Sun-Times reports. "But the mayor was apparently there in spirit.
"He has no problem with the $100-a-head event for a man convicted last month of rigging city hiring to benefit pro-Daley armies of political workers.
"'They're all friends . . . They can have a party for him. There's nothing wrong with that . . . You help your friends . . . You have friends in your own industry. There's nothing wrong with that. They have it every day,' Daley said Tuesday."
Daley went on to say, "Do you think when someone makes one mistake that you would kick them all the way down the street? I doubt it. Your profession would never do that."
Really? I don't remember any fundraisers for Jayson Blair, or even Bob Greene.
And Robert Sorich was hardly found guilty of "one mistake." He was found guilty of massive fraud that turned city hiring into a joke. But the mayor wants to honor the man.
The Tribune's report on the fundraiser noted that tickets circulating through City Hall last week, and quoted a city worker saying "Over 400 attended the benefit. That's what makes it such a great neighborhood."
Right.
Here's a question for Daley: What if there was a fundraiser for Jon Burge?
"Since the day Sorich was arrested and charged, Mayor Daley has defended him as a hard-working employee," the Sun-Times says. "Just as Sorich's attorney has, the mayor has accused federal prosecutors of criminalizing violations of the Shakman decree banning political hiring and firing that, until now, were a civil matter."
As federal prosecutors have pointed out, fraud is a criminal matter. As for the civil matter of the Shakman decree, the city has ignored a federal decree and defied the judge overseeing the matter. Nice.
*
I saw some of the mayor's statements yesterday on the TV news, and while hate to use language like this in trying to offer rational, journalistic analysis, I could only conclude once again that the mayor is an ass. He really is.
If this is a man who engaged in rational discourse, he only does so in private. I'm offended by his behavior, his statements, and his insulting approach to a compliant media not only as a journalist, but as a citizen.
Is it really inconceivable that Chicago would be in at least as good a shape as it is if someone else had been mayor for 17 years? Isn't it possible the city could be in even better shape had Daley not been in charge for 17 years? Of course it is.
Maybe there would be a Peotone airport stoking economic development on the South Side. Maybe O'Hare airport would no longer be the busiest airport in the world, then, and that would be a good thing, because your flight would actually leave on time. Maybe there would be more affordable housing. Maybe CHA residents would have been resettled in scattered areas around the city. Maybe there would be a decent Soldier Field, one even capable of hosting the Olympics. Maybe city government would have been cleaned up, and this wouldn't be such a cynical place to live, and our hard-earned taxpayer dollars wouldn't so often wind up in the pockets of the mayor's pals. Maybe the best teachers would be working at the worst schools. Maybe the city would have fewer green roofs, but a recycling program that worked. Maybe police beats would have been realigned to reflect where crime occurs, not where they are politically expedient, and the murder rate never would have skyrocketed to worst in the nation. Maybe more than 700 people wouldn't have died in the 1995 heat wave if we would have had a mayor who didn't dispute that the findings of the county medical examiner and refrigerator trucks lining up at the morgue meant that people were dying, and who wouldn't have been more concerned with public relations than a public health response. Maybe we would've gotten to the bottom of decades of police torture by now, and in a manner allowing for charges to be filed. Maybe we'd have a mayor who didn't act like a childish bully.
This mayor scored a twofer yesterday, on two very different issues. But whether talking about foie gras or Robert Sorich, this mayor was consistent: He avoided any semblance of an adult discussion that would serve the public best.
Posted by Beachwood Reporter at 10:09 AM | Permalink
What I Watched Last Night
Pat Bataillon did not watch TV last night. He went to the Cubs game.
You can catch up on previous What I Watched Last Nights here.
And if you saw Vanished last night, you know how dead-on Natasha Julius's take on it is. Even more so than new Tribune TV critic Maureen Ryan's.
Posted by Beachwood Reporter at 10:04 AM | Permalink
The [Wednesday] Papers
Is the foie gras ban really the silliest law the Chicago City Council has ever passed?
No. And I'm here to stick up for it.
Plus, Mayor Daley defends the Sorich fundraiser. Would he defend a fundraiser for Jon Burge?
Read about both, in The [Foie Gras & Fundraising] Papers in our Politics section.
And if you haven't already, check out Chicago-opoly: The City That Cheats.
Now, on to the rest of today's papers.
Mancow Mess
I finally saw a Mancow commentary on Chicago Tonight last night.
My favorite moment was when he chided CBS, the network of Edward R. Murrow and Walter Cronkite, for bringing Katie Couric on board as its next anchor. That's rich. He's Mancow!

I mean, even I would have to say Katie Couric has more journalistic credibility than the guy who has admitted to fabricating parts of his memoir and lying about his age to the media for years, not to mention claiming that his radio morning show persona is just a character he plays, meaning he's either a phony or being disingenuous. And this is the guy Chicago Tonight hires for public affairs commentary?
Mancow's topic last night was Mike Wallace's recent interview of Iranian President Mahmoud Ahmadinejad for 60 Minutes. Personally, I thought the interview was fascinating.
Mancow, calling the 88-year-old Wallace "leatherface," accused Wallace of sucking up to Ahmadinejad because he exchanged the kind of pleasantries that are typical in an interview. I'm not sure Mancow really watched the whole thing; maybe his attention span waned.
Mancow then served up the doozy that Ahmadinejad had been "well-coached on how to talk to the blue states."
Yes, Mancow, Democrats are now talking about an Ahmadinejad-Clinton ticket in 2008. The blue states are quite fond of Iran. When the nuclear blast comes, they'll die with smiles on their faces.
Mancow managed to blast Ahmadinejad's Holocaust denial while attacking those who "destroyed" Mel Gibson for his drunken anti-Semitic ravings, and then for good measure wondered by Jesse Jackson was given "time for forgiveness and healing" after, I can only assume, his Hymietown remark of yore. Jesse Jackson gets all the breaks.
How all this tied in to Wallace's interview was beyond my ability to track. I do know that Mancow claimed America has become "too tolerant - tolerant of intolerance!"
But just who are the intolerant - the blue states? Or are they the too tolerant?
In a city with its share of interesting, reasonable people, why in the world would WTTW choose Mancow as a commentator, other than cynically and wrongly thinking that somehow he would bring young people to a show who otherwise wouldn't be interested in panel discussions about patronage and city council ordinances? Because it was working so well for Q101.
Just off the top of my head I can think of several others I would rather see in a commentary role for Chicago Tonight: Jon Langford, Roland Martin, Laura Kipnis, Lester Munson, Thomas Geoghegan, Dan Bernstein, So-Called Austin Mayor, Mary Mitchell . . . and I'm sure you can think of some too.
Maybe we need to send WTTW some suggestions, just to help out. They seem to need them.
Segregated City
Neighborhoods where the National Fair Housing Alliance found that Coldwell Banker discriminated against African American homebuyers: Lincoln Park, Lake View, the Gold Coast, and the Loop. The organization's investigation sent undercover blacks and whites to the same office to look at homes. The people of color had better financial profiles but were shown fewer homes and more often told they were fiscally unqualified. Coldwell Banker denies the allegations.
ESPN PG-13
Thank you, Greg Couch of the Sun-Times, for writing about the creepy ESPN telecasts of the Little League World Series. What's next, Fantasy Little League?
What's Your New Sign?
The Tribune raises a provocative question today on the front page of Tempo by asking what the implications of newly discovered planets will be on astrology. Then they blow it by actually playing it straight and actually giving credence to the notion that the new planets will give readings "more depth and richness," instead of moving in for the kill by demonstrating that astrologers have been peddling nonsense for years.
Maybe deeper, richer pockets for scam artists. But my reading of the new night sky tells me that the discovery of new planets will only impact the lives of a select group: Homework will get harder for grade-school kids.
Night Sky
Oh Lord.
Q-Ray I
I just hope the government received a nice pot of sales tax revenue from Q-Ray bracelet sales, as kind of a stupid tax.
Q-Ray II
By the way, there is a Premiere Edition. $249.95.
Q-Ray III
Consumer complaints about Q-Ray.
Hunter on Target
I actually enjoyed a Jennifer Hunter column. I mean, the line "I recognized you by your fat ass" is priceless.
Giuliani Time
Chairman Thomas Kean of the 9/11 Commission, and Vice Chairman Lee Hamilton, have recently stated their regrets at soft-pedaling their questioning of Rudy Giuliani while compiling their report. Garrison Keillor notes today on the Tribune's Op-Ed page that Giuliani "does not appear in a leadership capacity in the reliable accounts of that morning," and that while Giuliani is "flying around giving speeches on leadership, knocking down a hundred grand a shot . . . he has not faced up to his failure to prepare for the attack, even after the 1993 bomb explosion at the [World Trade Center], when it was shown clearly that police and fire couldn't communicate with each other by radio."
Better Letters
A banner day on the letters page of the Sun-Times.
* Kevin Jackson, executive director of the Chicago Rehab Network, writes:
"For nearly a decade, however, the city's direct commitment to affordable housing has hovered at $11 million to $15 million . . . While the city's contribution has not changed, the affordable housing crisis has changed in significant ways, with the loss of rental housing stock, demolition of Chicago Housing Authority developments, increased condo conversions and the expiration of agreements between building owners and the federal government to keep apartments at affordable rates."
* Richard Slosarski of Irving Park writes about Daley's recent comments about mayors from other cities speaking hear about the big-box ordinance:
"When the mayor says he has more work going on in one block than in other cities combined, is he talking about drug trafficking and the highest crime in the country, or is he talking about the jobs in restaurants, hotels, poultry companies and construction being filled by cheap illegal labor?"
[COMMENT: If the Chicago has so much more business being done in one block than other cities, wouldn't those other cities be hurt far more than Chicago by a higher minimum wage? Daley's observation makes no sense, or in the least, actually argues in favor of the big-box ordinance, not against it.]
* Victor Crivello, co-chairman of the New Calumet Study Committee, writes:
"Chicago's new garbage contract does nothing to improve Chicago's waste recycling effort. Chicago is the only major city in North America that does not have a meaningful recycling program. If New York and Los Angeles can do it, why can't Chicago? For some reason, the mayor's green agenda stops at the doors of the antiquated Chicago Department of Streets and Sanitation."
* Carol Kraines of Deerfield writes about the foie gras furor:
"It's not about 'what to have for dinner'; it's about torturing animals in order to produce a nonessential product."
Trib Too
Julie Woestehoff, executive director of Parents United for Responsible Education, lambastes Civic Committee President Eden Martin for "[the committee's] wrongheaded campaign to impose marketplace values on public education,"namely, supporting charter schools in order to provide Chicago Public Schools with competition. Woestehoff suggests instead that equitable school funding is the better route to improving city schools.
It's funny, affluent suburban schools don't seem to need competition in order to be excellent.
Notable Quotables
The Tribune picks three quotes to appear today on its Op-Ed page under the heading, "Quotables." I can only surmise they approve of the sentiments in each quote. But each is blatantly misleading.
1. "If al-Qaeda is calling into the United States, we want to know why they're calling."
- President Bush, on why his administration will appeal a federal judge's decision that the National Security Agency's warrantless domestic surveillance program is unconstitutional.
COMMENT: If al-Qaeda is calling into the United States, we all want to know why they're calling. There's no reason why provisions for domestic surveillance that require warrants - which can not only be arranged for in a split second, but retroactively - don't suffice. The president's argument is also, obviously, not a constitutional one. The Constitution doesn't respond to what the president simply wants.
2. "There isn't a voter in Chicago who elected his alderman to tell him what he can or can't eat."
- Ivan Matsunaga, executive vice president of Connie's Pizza and chairman of the Illinois Restaurant Association, on Chicago's foie gras ban.
COMMENT: Actually, there is. The city's health department regulates what restaurants serve, as well as how food is produced. School cafeterias aren't allowed to serve raw meat, and I'm not allowed to legally eat psychedelic mushrooms. The issue is whether animals are being tortured to produce a luxury product, not the jobs of aldermen. Although, I'm guessing there isn't a voter in the city who elects aldermen to raise their own pay while looking the other way at the corruption coming out of the mayor's office. But Matsunaga, an important civic leader, hasn't spoken out on that.
3. "They should get back and help their own cities. I will compare my record to Santa Fe anytime and San Francisco. You manage your city, we manage here."
- Mayor Richard Daley, criticizing the mayors of Santa Fe and San Francisco, who spoke in favor of minimum wage ordinances at a Chicago City Council hearing.
COMMENT: Because you'd never want to learn from the experiences of others. What happened to the mayor so lionized by the media for stealing ideas from other cities?
Mural Mystery
"Zell Mum On What Happened To Old Daily News Mural."
Cruise Blues
I suspect Paramount dropping Tom Cruise has more to do with diminishing returns and his lucrative contract which loads the back-end with a healthy share of profits, but is his behavior really all that weird? I mean, what was really the big deal about him jumping up and down on Oprah's couch? That passes for weird? Hell, I would've liked to have seen him set fire to Oprah's couch. That would've been cool. Tom Cruise is not weird, Scientology notwithstanding. He's just a really short guy who makes tons of movies, and about every fourth one is actually not that bad.
The Beachwood Tip Line: Talk to me, Goose.

Posted by Beachwood Reporter at 9:07 AM | Permalink
August 22, 2006
What I Watched Last Night - Special Edition
In the 8:00 hour I settled in to watch Fox's new far-out conspiracy thriller, Vanished. I'm now beginning to suspect that the far-out conspiracy thriller well may be running dry. How do you go about making a centuries-old secret society reaching to the highest levels of the government boring? Well, for starters, you can promote the hell out of said plot developments and feature none of them in the pilot. Then, you can write a slate of characters that never rise above two dimensions and assemble a cast uniformly committed to staying within the established glowering geometric plane. Finally, you can shoot the whole thing through a blue filter and introduce a maddening act-out grainy screen fade that keeps popping up without regard to commercial breaks.

Some pasty-faced block of wood plays a dour FBI agent who presides over the detonation of a small boy in a confusing bit of atemporal backstory. This tragic event presumably provides the necessary character development that justifies his penchant for acting like a complete dick to everyone around him and walking out on his daughter's first communion, which inexplicably takes place on a weeknight. Ming Na plays his inappropriately perky and eye-rolling assistant. Rebecca Gayheart plays a television reporter so nakedly driven and ambitious that she begins the proceedings, well, naked and apparently unable to get off unless her cameraman boyfriend suckles a specific spot on her neck. This faux-erotic event presumably provides the necessary character development that explains her ruthless and overwhelmingly bitchy pursuit of the story. She's frigid, see, and we all know how devoted frigid women are to their careers. It keeps their mind off all that hot, kinky sex their less-inhibited sisters are having.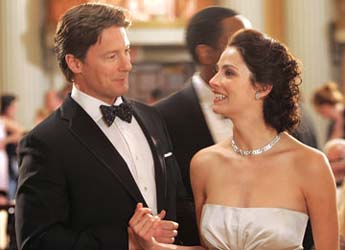 Oh, there's also a boring senator, a boring subplot involving his young-adult daughter's attempt to elope with her dodgy loser boyfriend, and - oh yeah - the titular disappearance of his boring wife, executed in boring fashion by having her simply walk out a door. Yes, it's almost exactly as exciting as it sounds. Someone needs to pry Esai Morales away from the catering trailer immediately, and every single cast member needs a new haircut.
Aside from that, there's also the requisite number of eye-rolling moments necessary for a show to appear on Fox. Wifey's disappearance is barely an hour old before it's getting wall-to-wall coverage on cable news. The wooden FBI man is lead to a body in an abandoned building by the loudest flock of CGI houseflies ever assembled. One lead is generated by tracing the only model of a certain gun "registered in the state," despite the gun's slug having been recovered in the District of Columbia. The list goes on and on. The thing is, a really good Fox show is such dirty fun that you can laugh off these preposterous notions. Who cares whether or not Jack Bauer could really land a commercial jet on a stretch of LA highway? It looks freaking awesome. But when there's no cornball rip-roaring action sequence to soften the blow, you're left with plenty of opportunity to wonder why you're forking over an hour of your precious and finite life to watch this crapfest.
So after that I detoxed with a little PBS.
Posted by Beachwood Reporter at 2:18 PM | Permalink
What I Watched Last Night
Our brains have been programmed so conveniently. This is a gigantic step back for society. Back in the primitive days of humans, males would fight each other for power, and when that was established they would build a fire or shelter. Now, equally large men fight each other for dominance in some sort of testosterone-filled cage, and when that is established they hug each other. This is the premise for Ultimate Fighting Championship. The premise for American Chopper is the building part without the physical fighting. They yell and scream about arbitrary pressure they are coping with and then build a motorcycle.

As UFC contestants whack their opponents with their brutally large muscles, others watch and scream. If you view apes in the wild, they will do the same. However, when an ape wins they get a girl. In UFC, there is no lady caller at the end of the fisticuffs. Imagine that, no reward for such a show of power and masculinity. When Mario defeated Bowser he got a little love from the Princess. When soldiers come home from battle they get a kiss from a woman in Times Square. Even when NASCAR drivers drive around in circles the fastest they get to kiss the pretty girl. Not so on UFC.

I would like to believe that there is some sort of testosterone-driven motivation behind kicking the crap out of another human being. Otherwise, it just doesn't add up. Why would some guy just fight for no reward from the pretty girl? In the UFC there is no pretty girl; the prize is more fighting, which really isn't that appealing. They may get some money out of it, but after all that fighting it's likely their, um, procreation abilities would be hindered. It's not a rewarding sport.
On American Chopper, a family of gearheads build things out of metal and wire and call them motorcycles. They have been doing this for a couple of years now and the only difference between all the bikes they have created is the gas can and the different colors. I would call up IKEA and get a dresser sent to me and paint it differently a million times over if I could get my own show. Then again, if I did that I would need an older gentleman with a mustache screaming "Don't mess with me!" and a little brother with diminished mental capacity. I would also have to grow a chinstrap beard and wear sunglasses all the time and that is really not me, so that's out.

Anyway, the American Chopper crew builds bikes and argues. They build bikes for money for famous people. Famous people like to have expensive and popular toys and that is why they buy their bikes in New York (where the show takes place) instead of in L.A., where the famous people reside.
I am worried about where this society is taking us - to a place where men work for money and fame rather then for the affection of a woman. I guess chivalry is dead and the television has killed it on Monday nights.

Posted by Beachwood Reporter at 8:56 AM | Permalink
The [Tuesday] Papers
Well, that didn't take long.
"Cook County Board President Bobbie Steele asked the county's patronage chief Gerald Nichols to clean out his office just outside her own Friday because she could not figure out exactly what his official job was," the Sun-Times's Abdon Pallasch reports this morning.
"The Sun-Times on Monday reported county officials saying that for years Nichols called them to plug politically connected people both for policy positions - which is allowed - and also for lower-level jobs, which by court order are supposed to go to job applicants who score well on tests."
Steele said that Nichols told her his job when he worked for former county board president John Stroger was to sort his mail, prioritize invitations, and sometimes serve as a surrogate for Stroger. For $114,000 a year in taxpayer money.
Unsurprisingly, Nichols is a friend of the installed-by-fiat Democratic county board president candidate, Todd Stroger. His Republican opponent, county commissioner Tony Peraica, says Nicholas has been assisting Stroger's campaign.
Relativity
Subjects in Pallasch's story whom he notes have relatives on the county payroll: Steele, the Strogers, and Peraica.
The County Prince
ToddStroger.com.
Character Study
The Sun-Times reports that the following people attended a legal defense fundraiser for Mayor Richard M. Daley's convicted former patronage chief, Robert Sorich, at the mayor's family church last weekend: The mayor's brother, Cook County Commissioner John Daley; mayoral advisor Tim Degnan; reputed mobster and former union boss Bruno Caruso; and 11th Ward Ald. James Balcer.
"The Rev. Daniel Brandt, pastor at Nativity of Our Lord, said the crowd spoke volumes about Sorich's character," the Sun-Times said. "'Robert is loved."
I'd say it spoke volumes about the characters of Richard M. Daley, who surely approved of the fundraiser, his brother, Degnan, Caruso, Balcer - and Brandt, who didn't explain how cheating qualified candidates with families to feed out of jobs with such public safety aspects as building inspector in order to do political favors for drunks and miscreants squared with the Gospel.
The Civil Drug War
"After two decades of steadily toughening laws, Illinois now puts more people in prison for drug crimes than any state except California, according to a study released Tuesday by Roosevelt University," the Tribune reports.
In 1983, 5 percent of the state's prison population was made up of drug convicts. In 2002, that number had risen to 38 percent.
Feel safer?
"The report also found that more people are being incarcerated for possessing narcotics than for selling them and that the state's prisons hold about five black inmates convicted of drug offenses for every white inmate - one of the largest racial disparities in the country."
The report also found that Rod Blagojevich and Judy Baar Topinka will ignore the data because they are in the midst of a campaign for governor. At least that was my reading of it.
Park Place
The Tribune Company has a way of making itself seem untrustworthy at every turn. Now comes word that TribCo is stalling on construction of a 400-space parking garage adjacent to Wrigley Field because it can't come up with the $30 million project cost. Company officials deny the delay has anything to do with Tribune's recent financial woes. The $8 billion company is just suddenly short of $30 million.
Maybe the company's ticket-scalping operation isn't going as well as planned?
"[Wrigleyville Ald. Tom] Tunney said neither the City Council nor community residents would have approved the long-stalled bleacher expansion without a guarantee that land currently used to provide surface parking for 200 cars would be turned into a 400-space garage for year-round use by residents and businesses," the Sun-Times reports.
The Lundberg Report
Trilby Lundberg, the woman behind the survey that recently found that Chicago had the most expensive gas in the nation says that oil company executives would never dream of cooperating in setting prices. She also says global warming is a "bogeyman for political opportunism."
Because, as we all know, scientists are elected to their positions.
Tax Talk
Associated Press writer Jeff Wilson has absorbed the meme: In his story about Lundberg, he describes Chicago's gas prices as "a tax-powered $3.29 a gallon."
Race and Wrigley
USA Today reported Monday on racist letters sent to Cubs players and manager Dusty Baker.
The story depicts Wrigley Field as a tough place to play, filled with angry fans (who fill the ballpark even when an embarrasing product is put on the field and seem more revelerous than angry to me) and racial hatred.
I don't doubt that the letters Baker and others cite are beyond horrible, but something doesn't add up here. It shouldn't surprise us if Chicago is more racist than many other places, but just how many letters like this are Baker and the players getting, and how does that compare to the rest of the league? My sense is that the scope of this story is either overblown or being hushed up. Either way, I don't know that we're getting the full picture.
Meanwhile, former Cubs manager Don Baylor says, "They say that Cubs fans are great. Define that for me. Is that throwing things on the field, showing disdain for your players? Is that your definition?"
Well, given the circumstances, yes.
Finally, Jim Hendry says, "If we're not winning when my contract is up (after the 2008 season), I should get whacked myself."
He's right. But do we really have to wait so long?
In the Reporter
* Chicago-opoly: The City That Cheats.
* A rotating horse head is a centerpiece of the failed DaVinci exhibit at the Museum of Science and Industry. We have video.
* Over/Under, our new football column, including The Blue and Orange Kool-Aid Report.
The Beachwood Tip Line: Tax-free.
Posted by Beachwood Reporter at 8:13 AM | Permalink
August 21, 2006
Derailed by Arthur
Sometimes I just can't believe all the musical synergies and mysteries flowing all around me. No sooner do I mention Arthur Alexander, the semi-obscure early 1960s singer/songwriter who greatly influenced John Lennon with his soulful singing style - foolishly thinking it would be the last time such a reference would be made - than he surfaces in another context, this time in a (gulp) alt-country milieu.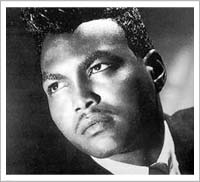 Alexander's version of "Soldier of Love (Lay Down Your Arms)," which got played earlier this month on Little Steven's Underground Garage syndicated radio show, was much beloved by the Beatles, who played it regularly during their Hamburg days and also performed it live on BBC Radio in 1963.
Now it has been covered by Austin honky-tonkers the Derailers. No not just covered, mind you, but made the title tune on their new album called, you guessed it, "Soldiers of Love" (Palo Duro Records). According to the band's Web site, Derailers lead singer Brian Hofeldt got hooked on the song when he ran into its original co-author, 67-year-old Rockabilly Hall of Famer Buzz Cason, last year at a gig.
Although he'd heard a Derailers record or two in the past, it was the band's live show that piqued Cason's interest. Back in the mid-'50s, before he wrote the evergreen hit "Everlasting Love," Cason was a charter member of the Casuals, generally regarded as Nashville's first rock 'n' roll band. "We weren't the greatest musicians, but we really put on a show," says Cason. "And seeing the energy of the Derailers that day just took me back - I liked the freedom and the reckless abandon they played with." The band's actual chops and sharp suits won him over, too. "That was the way we dressed, too!"

Meanwhile, Hofeldt was just thrilled to work with the guy who wrote "Soldier of Love"- a minor hit for Arthur Alexander in the early '60s that was also performed by the Beatles for the BBC (and featured on the Fab Four's 1994 Live at the BBC).

"I'm a huge Beatles fan, which is no secret, so that song of his was our common bond at first," says Hofeldt. "And then we got together and started writing, and really hit it off right off the bat. At the time we met, I had been kind of down, thinking, 'What are we gonna do?' But Buzz has the enthusiasm and energy of a teenager, and he really boosted me up and got me fired up again. I thought, 'Man, I better amp up a little bit to keep up with this guy!'"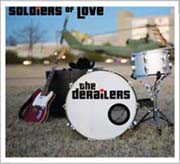 Cason ended up producing the Derailers' album, their sixth overall and first without founding member and former lead singer Tony Villanueva, who left the band three years ago to become a full-time man of the cloth. Hofeldt, who would spell Villanueva for a few songs in the past, has taken over as the new lead singer. The band decided that would be a better course than going out and finding a someone completely new.
To my way of thinking, the strategy has worked and it hasn't. On songs like "Soldier of Love" and "You're Looking at the Man," they're still able to reach that oh-so-satisfying spot somewhere between the Beatles and Buck Owens with Hofeldt making the connection. At other times, however, Villanueva's absence makes you realize there were always weak spots in the Derailers' act that the power of his smooth, smooth voice got you over.
By the way, another Arthur Alexander song done by the Beatles was "Anna (Go to Him)," a beautiful, weepy teen ballad on the group's very first album, Please Please Me. Again, Alexander's country-soul vocal stylings were mimicked expertly by John Lennon, who, according to some accounts, was so enamored of Alexander that he packed his home jukebox in New York with nothing but his records (it must have been a small jukebox because Alexander's output was modest: barely an album's worth of songs on Dot Records before his disappearance from the industry until years later).
Actually, he's perhaps best known as one of the co-founders of the Muscle Shoals, Ala., recording scene.
COMMENT: I couldn't let your piece about the Derailers covering ArthurAlexander pass without mentioning their cover of "Raspberry Beret" on the Reverb Deluxe album. In my humble opinion, it's a keeper.
- So-Called Austin Mayor
Posted by Don Jacobson at 10:38 PM | Permalink
The Blue & Orange Kool-Aid Report
Yes, I know what you are thinking: The Bears have the winning formula - a proven QB, an original Offensive Coordinator, two solid RBs, a top ten defense, and a coach that specializes in discipline and defense. In fact, Ken, Dave, and some guy I met in Wrigleyville believe the Bears will go 13-3.
I know your non-Bear fan friends tell you that you are wrong. Packer fans disagree because they have too many thoughts of Brett Favre running through their head. John Madden disagrees because he has too many thoughts of Brett Favre running through his head. Minnesota fans disagree because they have the Love Boat theme running through their head. Allow me to disagree while five Lombardi trophies run through my head.
A Proven QB: Ken, Dave, and the guy I met in Wrigleyville believe the Bears have a proven QB . . . if he stays healthy. Hey, health in the NFL is like having fun at a funeral - It's not going to happen. Every team has injuries. It's the back-ups that help bridge the gaps to victories, more so than your stars.
Rex Grossman is a proven gimpy college QB. Brian Griese is a proven dysfunctional QB. Kyle Orton has proven to stink at QB. Sure, "QB" and "proven"appears in all three descriptions. That is the beauty of the language; it doesn't mean always mean what you think it does.
An Original Offensive Coordinator: This part is true. Ron Turner is proven, and has had previous success in Chicago, before he went to the U of I and starred in the commercial "Oops, I crapped my pants." Usually, it takes a year or two with the same Qs for an offense to truly click, so let's call this one a push.
Two Solid RBs: This is also true. Thomas Jones and Cedric Benson boast better than average talent. Sure, both tend to get dinged up, but you have every confidence the other will carry the load. Adrian Peterson does not stink either. I grant you this, Bears fan, you have something here.
A Top Ten Defense: Let me say something right off the bat. The Bears defense is soft. They don't play well in inclement weather. It's fairly difficult to run between their tackles, but as the Steelers and Panthers showed, you can run outside at will against them. They don't intimidate; they simply don't break that much, and their above-average front seven covers for their lackluster secondary. If the front seven does not control the opposing offense, guys like Steve Smith will have a bazillion catches for infinity yards.
Really smart people had all year to look at this. And if you were the coach of the Packers, and you wanted to make a statement in your first game, you would watch for any weakness. Since it is the Bears, you know it's an even bigger game, and it gets even more attention. I would worry about that game with the Packers. Remember what a motivated New Orleans team did against Carolina last year?
A Coach Who Specializes In Discipline: His name may be Lovie, but his message is Discipline. If you look at the numbers, the Bears committed fewer penalties and turned the ball over less frequently than most of the league. On the other hand, Lovie sounds like Cleveland from Family Guy. This is an area in which they cannot improve. Lovie has to make the guys laugh with that voice, and that is no way to win a championship.
It's analogy time, Bears fans. I'm just saying it's time to put the glass of Kool-Aid down, stop adding so much sugar, and thank your lucky stars you play in the NFC Central. If your team played in the AFC Central, you would be called the Baltimore Ravens.
Sugar in the Blue and Orange Kool-Aid: 80%
Recommended sugar in the Blue and Orange Kool-Aid: 45%

Posted by Beachwood Reporter at 5:58 PM | Permalink
Over/Under: Containing the Hype
For the next 22 weeks, Over/Under will be your constant reminder that it is Football Season. Like the fat man on ESPN says, you cannot stop the hype. You can only hope to contain it. Along with the national highlights, we will comment on the hype close to home in a feature we call The Blue and Orange Kool-Aid Report.
Not to start a religious war, but have you noticed that, very much like Christmas, the football season is creeping into the national conscience earlier every year? I guess we can't help it. We're Americans. If Pat Robertson said, "Let's start Christmas shopping on Labor Day," we'd shrug and go along with the program. Because that's who we are. Let's face it, we Americans need help when it comes to how we allocate our time - whether it be fantasy football, Christmas shopping, Sunday afternoons, or that BSing we do with Frank in Accounting every Monday morning.
But who are we to ignore the trends of the day? We're jumping right in. It's never too early to gauge the hype. So here are the most Over/Under hyped teams so far.

Overhyped: Any Team in the AFC
I may or may not mention this ad nauseam, but I'm a Steelers fan. And to answer the follow up questions: Yes, I have been almost my whole 33 years; No, the Super Bowl was not fixed.
With that out of the way, picking any AFC team is like picking a number between one and ten - you will be right on average 10% of the time. Let's face it: The Steelers season last year played out like that of any team in a crappy sports movie - early success, trouble in the middle, beat up on a seemingly invincible team (Bears), pull some opposing ACLs, and poof - champions of football. Only if they had Gary Busey as the "Grizzled Veteran" would the circumstances would have been more unbelievable.
And so, the Steelers are not a shoo-in to win the AFC. You know which teams in the AFC played best at the end of last year? Miami and Pittsburgh. Crap, you could sound really, really smart and say "Miami has my magic formula: a proven QB (Culpepper), his original Offensive Coordinator, two solid RBs, a Top Ten Defense, and a coach who specializes in discipline and defense. I pick Miami."
Notice the word "could." New England is shaping up to fit the formula. The Steelers have most of the formula. Denver is relatively close. San Diego only needs one RB because they have Tomlinson. That's not even mentioning the more offensive minded teams - Indianapolis or Cincinnati. But overall, the AFC is weak.
So here is my official recommendation: When Frank in Accounting picks somebody from the AFC, make fun of him and say "I will bet you $10 you are wrong." If he picks the Jets, bet him $20.
Underhyped: Carolina Panthers
When your previous NFC representative rolls into the Super Bowl with one of the best offenses and then fails to convert many opportunities to score; moves the ball fairly well but scores only 10 points; and severely mismanages the last two minutes of each half, you come to realize that Seattle was 7-3 against teams not named Arizona, San Francisco, or St. Louis. Sure, a championship team needs those games to mail in. Pittsburgh has Cleveland. New England has the Jets. But championship teams cannot almost lose to San Francisco. That's not a good sign. Sure, even at my height, I can beat my wife in basketball, but that does not mean I'm good.
You will hear plenty of people hype Carolina to win the NFC, but lose to whoever fights their way through the AFC. Unlike many other teams, Carolina is the ONLY, ONLY, DO YOU HEAR ME? ONLY! team that fits my formula. I believe there needs to be more hype around Carolina to win it all this year.
Posted by Beachwood Reporter at 3:26 PM | Permalink
What I Watched Last Night
Last night, Sunday, went like this:

Dirty Dancing. Dirty Dancing really doesn't carry the same family feature weight as a Tim Allen Christmas flick, but it won the coveted Sunday night movie slot last night on ABC Family.
Given that the title presumes dancing in a scandalous manner, I found the dancing to be quite tame with respect to current rap videos. Then, I learned, that this particular movie is supposed to take place in the 50s, not the 80s. That made much more sense. However, the songs were all from the 80s, so that doesn't really add up. Again, this movie does not need to make any sense because of Mr. Suave himself, Swayze. But Dirty Dancing is no Road House.

Justin Timberlake on MTV. Justin Timberlake thinks he has talent. That is laughable. I did it; I used his name and talent in the same sentence. Now, hasn't the word "talent" just lost some of its luster? I think so. Patrick Swayze has talent. Ashley (Her father/manager/pimp/I-dye-my-hair-to-be-a-hip-fifty-year-old spells it Ashlee) Simpson has talent. Ashton Kutcher, talent. Carrot Top, talent. Jim Belushi, talent. Mr. Timberlake should just know his role in the music industry, and that is to sing to teenage girls and make no contribution to music in general. Mr. Timberlake should just be happy that he is still able to make a decent paycheck for a couple more years before he disappears. I give him till 2012, and then he is gone for about five years and then resurfaces with a DUI or something of that nature.

MSNBC special on Portland runaways. I will spare you the details. For the record, I didn't watch all of Dirty Dancing, Justin Timberlake is a hack, and Portland is a beautiful city.

Posted by Beachwood Reporter at 10:00 AM | Permalink
The [Monday] Papers
"When word filtered out that a part-time University of Wisconsin lecturer believes that the U.S. government staged the Sept. 11 terrorists attacks, responses largely fell along two lines: A) Fire him! B) What, is he nuts?," the Tribune says today in an editorial titled "For Love Of A Conspiracy."
"Looks like the better response would be to . . . patiently . . . explain exactly why he is wrong. Because there are signs that some people suspect he's right."
The Tribune then cites a recent poll showing that 36 percent of respondents thought it very likely or somewhat likely that "people in the federal government either assisted in the Sept. 11 attacks or took no action to stop the attacks because they wanted the United States to go to war in the Middle East."
The problem with the conspiracy theorists is that they find a need to look past what's staring all of us in the face: Reams of reporting clearly shows that the Bush Administration fabricated an argument to take us to war in Iraq. If you don't believe this by now - no matter what your political affiliation - you simply aren't paying attention.

Yet, according to a poll last month at least equally as disturbing as the one cited by the Tribune this morning, 50 percent of Americans said they believed that Iraq had weapons of mass destruction when America invaded the country. Not only that, but that number is a substantial increase from the 36 percent who said so in February 2005.
Also against all evidence, 64 percent still believe that Saddam Hussein had strong links to al-Qaeda.
I don't endorse the conspiracy theories, but I find it easier to believe that a fair number of folks in that poll are merely allowing for the possibility that something other than incompetence explains how the president could have blown off a briefing five years ago this month about Osama bin Laden's determination to strike the United States amidst intelligence chatter that something was up. Or perhaps those respondents are grappling with why the administration was so uncooperative with the 9/11 commission.
The poll about WMDs and Saddam Hussein, on the other hand, is about something in which the facts are safely in hand. Maybe the Tribune should . . . patiently . . . explain exactly why they are wrong - without wrapping the facts within a larger justification for the war borne out of an inability to admit being wrong. But then, it's easier to make fun of other conspiracy theorists instead of acknowleding that you were once wrapped up in a different kind of conspiracy yourself.
A Different Kind of Conspiracy
The columnists featured on the Sun-Times's commentary pages on Sunday: Monroe Anderson, Betsy Hart, Robert Novak, Mark Steyn, Bill O'Reilly, and George Will. I don't read Monroe Anderson, but I'm guessing he's the token liberal. If not, it's George Will.
Project Team
Just getting over the Sun-Times's six-part series on Chicago's changing kitchens? Today the paper starts a five-part Fall Fashion Preview. Good news in Part One: Fall Silhouettes Are Modern, Feminine, Wearer-Friendly!
I'll do some heavy lifting so you don't have to. Here's what the paper says is Out. And they oughta know.
* Ponchos
* Boxy jackets
* Shrugs
* Bling
* Super-low rise pants
* Skimpy tank tops and T's worn alone
* Big-beaded necklaces
* Over-embellished jeans
[Note From The Beachwood Reporter Fashion Affairs Desk: Ponchos we're never in, and bling will never be out.]
County Clout
Cook County Board president candidate Todd Stroger isn't concerned that job candidates from his ward seem to get an unfair advantage in securing county jobs. After all, he's one of them.
Mascot Madness
Free Mattress Man!
Perfect for Framing
The Tribune headline on an air and water show story over the weekend - "Haze Can't Cloud The Issue: Fans Still Enjoy Show/Altitudes Lower; Attitudes Are Not" - brought back memories.
When I was a reporting resident at the Tribune in 1993, I was sent to cover the air and water show one weekend day. Everyone I spoke to - including many air show veterans - were disappointed with the show that year. To a person. There were long waits between planes and generally unspectacular feats on display. Let's face it: Sometimes a show is going to be a dud.
But editors have expectations and demands quite divorced from reality. Reporters aren't allowed to write stories about how the air and water show really sucked this year, or how the parade they were sent to was silly, or that, say, the Taste of Chicago was particularly hideous this year. You never get to read those stories in the newspaper, even if they are true.
So when I saw that hazy skies kept planes to a lower altitude and that marred the show, I wondered if attitudes really remained high, as the Tribune felt compelled to report. After all, haze can't cloud the issue, which is that editors were depending on filling a hole with a feel-good story about how great a Chicago tradition such as the air and water show is year-in and year-out.
Now, this isn't the most important issue in journalism, but in a way it is, because it demonstrates on a simple level the way stories are framed, pre-set in their narratives by editors and complicit reporters. When it's an air and water show, the consequences are negligible. But the same principle is applied to political and public policy stories - even stories about going to war - and that's where the consequences really matter. If skies are hazy and attitudes low, well, why not just say so?
And I have a feeling readers would love a story about how awful a parade was. The truth is always so much more compelling than the fabrication.
Hot Air Show
So what did I write back in 1993? A dismayed editor who had been unwilling to discuss my planned approach truncated what I wrote into this - without my knowledge. At least some of the flavor was retained, though somewhat nonsensically. As it appeared in the Tribune:
"Beach conditions at 1 p.m. Saturday: 75 degrees air temperature, 66 degrees water temperature, a 3- to 4-foot surf and thousands and thousands of people lining Lake Michigan from Ohio Street to North Avenue.
"It was a day called "severe clear" by the U.S. Air Force, in town to show off the Thunderbirds precision flight squad at the 35th annual Chicago Park District Air & Water Show. The show continues Sunday.
"But even a picture-perfect day couldn't please everyone - particularly those who had to work while others enjoyed the show.
"'Who do you work for, the federal government?' a man said upon hearing that the show's programs cost $3. Little did the unhappy consumer know that it was the 24th birthday of Jeremy Hubbard, the vendor on the receiving end of consumer dismay.
"That made for two unhappy campers.
"'I hate crowds,' said Mari Hann, also a program vendor, upping the unhappiness total to at least three where a tunnel under Lake Shore Drive emptied out at Oak Street Beach.
"'I couldn't see relaxing and trying to enjoy yourself in a crowd like this,' said Hann, who, like Hubbard, is from Cleveland. 'Too many bikes, too many Roller Blades. I'm going to get wiped out soon on a corner like this.'
"The Park District put about 40 lifeguards on duty at Oak Street Beach and another 50 at North Avenue Beach to handle the crowd."
Turkey Story
Later that year, I was sent to O'Hare on a Sunday to write the annual story about how crowded the airport was due to Thanksgiving travelers returning home. I wandered the concourses for hours and you know what? It was a ghost town. Now, other reporters would probably have found two people to quote saying it was busy and returned to the newsroom to file their story. I thought the fact that the airport was practically empty was the story. Editors reluctantly went along. This is what appeared in the paper:
"Bob Smart stood near the Northwest Airlines baggage claim at O'Hare International Airport Sunday around dinner time, took a good look around, and asked a salient yet simple question:
"'Where is everybody?'
Mad, scampering, grumpy crowds battered by holiday travel were nowhere to be seen-at least not around 6 p.m., and not among a random survey of Northwest, American and United passengers.
"'I'm surprised,' said Smart, who had just arrived from Minneapolis. 'I expected to see a lot more people.'
"It looked like business as usual at O'Hare Sunday, despite the return of stuffed Thanksgiving travelers to the Chicago area.
"While the brief strike by American Airlines flight attendants and a threatened slowdown by employees at United may have spooked travelers into canceling or changing plans, nothing resembling mayhem broke out over the holiday weekend, passengers and airport officials said.
"'The problems that we've had have been weather-related,' said American spokeswoman Mary Frances Fagan.
"Snow in Dallas on Thanksgiving Day delayed some flights, and on Sunday the East Coast was blanketed, causing delays of up to two hours in the early afternoon, Fagan said.
"But some annual travelers said they found this year to be smoother than past Thanksgivings.
"'There was so much talk about how bad it was going to be, I think it might have scared some people off,' said Amber Stonehouse of Naperville. Stonehouse spent her holiday in Los Angeles, a trip she makes five or six times a year.
"Official numbers won't be ready for about a week, but there is no indication this was a record-setting weekend at O`Hare, said Lisa Howard, spokeswoman for the city aviation department."
Counter Programming
* Right-wing New York Times.
* "Republicans for Duckworth."
* "[Andrew] Young was apparently sober and trying to say something that anyone familiar with urban commerce knows to be quite true. He dug his grave with the way he said it," Clarence Page writes.
"There's nothing new about the 'black tax' that residents of economically abandoned urban neighborhoods have had to pay for goods and services in recent decades. It is part of the economic dynamic of old urban neighborhoods that waves of immigrants, including black immigrants from the South, have operated mom-and-pop stores, become successful, and eventually move on to better neighborhoods."
The Beachwood Tip Line: Priceless.
Posted by Beachwood Reporter at 8:13 AM | Permalink
August 20, 2006
Chicago-opoly: The City That Cheats
Much to the chagrin of the good people of Atlantic City, N.J., Hasbro is remaking its classic Monopoly board to better appeal to upscale customers insufficiently impressed by Marvin Gardens and Baltic Avenue. Late this summer, Hasbro will announce the makeup of the new board, as determined by voters choosing from among three landmarks in 22 cities somehow deemed more amenable to fantasy property acquisition than the home of the Atlantic Palace Suites and Trump Taj Mahal.


The contenders for a board space representing Chicago: Wrigley Field, Navy Pier, and North Michigan Avenue.
This doesn't sound like a very fun game at all.
We've got a better idea. Remake the entire board in Chicago's image. In fact, we've already done the work. We call it Chicago-opoly: The City That Cheats. Let the good times roll.



OBJECT . . . The object of the game is to become the wealthiest player through buying, renting, and selling properties and politicians.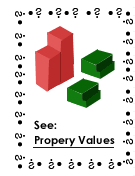 EQUIPMENT . . . The equipment consists of a board, 2 dice, 10 tokens, 32 condos and 12 office buildings. There are Clout and Campaign Chest cards, Title Deed cards for each property, politicians, money, and tacitly acknowledged favors.
PREPARATION . . . Place the board on the table and put the Clout and Campaign Chest cards face down on their allotted spaces. Each player chooses one token to represent him/her while traveling around the board. Developers get two tokens.
TOKENS . . .
1. Bulldozer
2. Denver Boot
3. Wrecking Ball
4. Blue Light Surveillance Camera
5. Sack of Money
6. Taser
7. Hummer
8. Concrete Planter
9. Rat
10. Voting Machine
(Some editions may contain an El car which runs two spaces behind its anticipated position and a blue bag which only goes around the board once and winds up at the dump with the rest of the trash.)
MONEY . . . Each player is given $1.5 million divided as follows: two each of $500,000s, $100,000s, and $50,000s; six $20,000s; five each of $10,000s, $5,000s, and $1,000s. Players can also contribute personal funds to themselves and others in any amount they wish as long as they disclose the contributions to the Funny Money Board of Elections. All money in this edition is colored green, and is, in fact, legal tender within Illinois, and nationally after laundering it through the Democratic National Committee.
BANKER . . . Bill Daley is the banker. In the event that more than one game breaks out at the same time, he will appoint a proxy banker who will come to your house and supervise your game for 10 percent of the winner's revenue.
TAXES AND FEES . . . The City of Chicago shall collect a 8.6 percent sales tax on all property transfers and a 1.2 percent garbage tax to collect extra trash generated by your Chicago-opoly parties. In additon, Chicago-opoly owners must pay $250 annually for a gaming license and pass another $100 cash annually under-the-table to inspectors related to high-ranking union officials.
THE PLAY . . . Starting with the highest bidder, or the player most closely related to Richard M. Daley, each player rolls the dice and advances from the starting square labeled City Hall. Two or more tokens may rest on the same space at the same time, though the richer player has the option of forcing the the poorer player to move back one neighborhood. This is called "gentrification." Minorities can be kicked completely off the board and forced to play Candyland at the kiddie table.
CITY HALL . . . Each time a player passes City Hall, he/she either collects $2,000 or pays $2,000, depending on whether he/she has scored a city contract or is still contributing to the mayor's campaign fund in order to land one.
BUYING PROPERTY . . . Whenever you land on an unowned property, you may buy that property from the bank at its printed price, or possibly less depending on who you know. You receive the Title Deed card showing ownership; place it face up in front of you, unless you choose to hide your ownership amidst a series of complex land trust deals buried deep in the bowels of Cook County Circuit Court.
If you do not wish to buy the property - Block 37, for example - the Banker sells it at auction to the highest bidder. Unless the Banker would rather sell the property without competitive bidding. Either way.
PAYING RENT . . . When you land on property owned by another player, the owner collects rent from you in accordance with the list printed on its Title Deed card. Property owners can also raise rent for no apparent reason other than to screw you.
It is an advantage to hold all the Title Deed cards in a color-group because the owner may then charge double rent. If "gentrification" has been declared, propety owners can charge triple rent.
CLOUT AND CAMPAIGN CHEST CARDS . . . When you land on either of these spaces, take the card at the bottom of the deck and follow the instructions. Return the card to the top of the deck.



Posted by Beachwood Reporter at 6:15 PM | Permalink
Chicago-opoly: The Game Board That Works
Now this is a game board.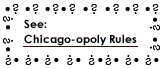 Chicago-opoly: The City That Cheats.
The properties and politics of an All-American game, from an All-American city.
All values subject to change due to gentrification and/or political expediency.
City Hall
Soldier Field
$600
Campaign Chest
Block 37
$600
Income Tax
$750
Green Line
Millennium Park parking
$800
Clout
Robert Taylor Home
$1,000
Cabrini's Last Green
$1,500
Oxford Pen
Just Visiting
Peotone International Airport
$2,000
ComEd Lobbying
$2,500
The Field Formerly Known As Meigs Airport
$2,500
The Department Store Formerly Known As Field's
$2,600
Orange Line
Maxwell Street Market v2.0
$3,000
Campaign Chest
Pilgrim Baptist Church v2.0
$3,500
Comiskey Park v2.0
$4,000
Impound Lot
Wrigley Field Rooftop Seating (Obstructed Views)
$4,500
Clout
Tribune Tower (Obstructed News)
$5,200
State of Illinois Building
$ name your price
Brown Line
Cook County Democratic Central Committee
$7,500 unless nobody sent you; then not available
Gary-Chicago Airport
$8,000
Water Department Heroin
$10,000
Midway Airport Concessions
$20,000
Indicted! Wear a wire or go to Jail.
McCormick Place Riggers Union
$30,000
Cows on Parade
$45,000
Campaign Chest
Viagra Triangle/Rush Street
$50,000
Blue Line
Clout
Navy Pier concessions
$75,000
Corruption Tax - $100,000
O'Hare concessions
$100,000
Previous versions of the game included a Potbelly's in every third space; a recalled 2006 version featured Fred Hampton Way.
Posted by Beachwood Reporter at 12:02 AM | Permalink
August 19, 2006
Da Vinci Code Blue
As I shook off the museum fatigue that had settled upon body and soul while visiting the Museum of Science and Industry, one question about what I had just seen lingered: Where in Leonardo Da Vinci's famous notebooks did they find a design for a giant rotating horse head placed in the middle of a planter?
The garish equine lawn ornament is the centerpiece of one section in the museum's Leonardo Da Vinci: Man, Inventor, Genius exhibit, which attempts to bring to life many of Da Vinci's stunning inventions. The horse stands guard over two Da Vincian catapults, built of wood and rope, that fire harmless red plastic balls back and forth. Like most of the devices on display here, they seem to have been whipped up on the cheap by the kids in remedial wood shop.
Even the exhibit's title smacks of a perfunctory and rushed arrangement. "Man" and "Inventor"? Tell us something we don't know. As for "Genius," well, that word is officially overexposed, particularly for young readers of Pitchfork and Rolling Stone. How about: Da Vinci: Less Thrilling Than Dan Brown Would Have You Believe.
The exhibit's goal is to create a sense of wonder, of course, but over and over again it reminds us that Da Vinci's brilliance must have been as practical as it was fanciful and aesthetic. He clearly understood engineering needs so basic that they're still important 500 years later. Maybe wonder isn't the best hook here. While it incrementally increases our appreciation for the man, it's a bit too much admiration for just one man. Sci and Industry might have taken a cue from The Art of Invention, a 1999 exhibit at the Science Museum in London. Da Vinci was the centerpiece of that exhibit, but the museum's Web site soberly explains that he was far from alone for his time:
"Above all else, the Renaissance has traditionally been seen as an extraordinary flowering of arts and letters. The persistence of this view has long obscured the revival of technical activity that began in the late fourteenth century. This helps to explain the long-held belief that Leonardo was an utterly unique manifestation in his time - a brilliant scientist and engineer, as well as a peerless artist.
"A close examination of the process shows that its prime movers were, in most cases, the same 'artists' ('artificers' might be a more suitable term) who led the radical renewal of painting, sculpture and architecture during those decades. Indeed, it is all too often forgotten that the Renaissance artists were routinely involved in activities that we would now define as engineering. Moreover, their workplace - the celebrated 'artist's workshop' of the Renaissance - had more in common with a bustling factory than with the modern cliche of an artist's studio."
Of course, this happened before the human pastime of letting twerps make fools of us caught up with Da Vinci's memory. Instead of doing what it's supposed to do - bring, say, art history to people who don't specialize in it - this approach encourages people to believe that just maybe Da Vinci was singular enough to transmit information about ecclesiastical conspiracies.
The MSI exhibit begins with a short film that summarizes Da Vinci's life and major works. There's young Da Vinci in the obligatory 15th-century peasant getup! Adult Da Vinci in the obligatory poofy cape and hat! Dying Da Vinci in the obligatory thin deathbed shirt! An undulating baritoned narrator describes the enigmatic artists as "a man of unuuuusual sensitivity," and rises to kid-show giddiness when he says: "One of his greatest obsessions is the mystery of flight!" I'm sitting near the left side of the wide screen, so it takes me a moment to notice The History Channel logo in the lower right-hand corner. Come to think of it, I'm guessing that about 80 percent of this exhibit consists of replicas of the Da Vinci exhibits that frequent viewers of The History Channel have come to know and love.
Then on to the fanciful gizmo-wonders of yesteryear! Or so they look, mixing arcane forms with bold innovation. Again, the primary material is wood, bringing a Middle Earth quaintness to even the most brilliantly practical of machines, including a paddle-boat and an early tank. All of these models would've come in handy during the filming of the Smashing Pumpkins' "Tonight, Tonight" video. You can even operate some of them yourself, though I noticed a few parts coming unglued. If Da Vinci were to execute all of these ideas today, wouldn't he know better than to use wood and Krazy Glue?
Of course, a few of these inventions are better left to the Orcs and Elves. There's a ship with a huge sickle attached to it, meant to rip the sails of rival ships. A placard encourages visitors to question the invention, however innocuously: "Do you think a boat with a large blade on the front would float properly?" How about asking: "Would any enemy captain in his right mind sail anywhere near that fucking thing?" Same goes for the horse-drawn "reaping wagon," apparently built to menace a battlefield like a runaway blender blade. Its operator would have a tough time nabbing people just-so, so the enemy would just need to stay clear. At least that's my non-military-educated guess.
Moving past the death machines, you can shut yourself into a chamber of mirrors and see seemingly infinite reflections of yourself. I've experienced something like this in a department-store fitting room, leading me to wonder whether Da Vinci invented the obsequious tailor.
A placard near the end of the exhibit credits Dan Brown's The Da Vinci Code with stirring up interest in our hero, and goes on to pathetically explain and entertain the novel's conspiracy theories. Unfortunately, Dan Brown has bested the museum in the shocking discoveries department, even if his discoveries are dubious and poorly written. The publicity benefits circle back to Brown and the Da Vinci Codes parasites straining Barnes and Noble bargain tables worldwide. Apart from paperback copies of the novel, five Code-related books are on sale here. The selection also includes How To Think Like Da Vinci: Seven Steps To Genius Every Day and an accompanying workbook/notebook. In a way, the exhibit as a whole is the equivalent of an empty-headed middle-school teacher walking up to a student, snatching The Da Vinci Code out of his hands, and saying, "You know, young man, Da Vinci was quite interesting in his own right. Did you know that he invented the . . . ?
This exhibit doesn't raise Da Vinci above this tawdry craze; it just integrates a slightly more complete version of him into it.
Posted by Beachwood Reporter at 4:36 PM | Permalink
August 18, 2006
The Weekend Desk Report
We'd like to take some time out from the key stories of the week to watch some frivilous military maneuvers, but as always we'll stay on high-alert for you.
Market Update
Markets reacted with guarded optimism to the latest reports of a rise in short-term stability. Analysts cautioned that, once the initial euphoria wears off, investors will realize long-term returns still look pretty fuckin' bleak.
Intergalactic Evil-Doers
Seeing his domestic surveillance program struck down once again, President Bush this week announced plans to augment the War on Terror with a new, robust War on Asteroids. This is not to be confused with the Atari classic. For what it's worth, we figure the proposed giant Earth air bag will be at least as effective as the duct-tape haz-mat barrier.
Special Dark, Indeed
Conflicting signs this week from the world of supernatural confectionary. While one group of pious sweets workers reported a miracle in their drip pan, an unsuspecting chocolatier was overcome with sticky temptation. We continue the search to uncover the true nature of the tasty treat. In the meantime, indulge with due caution.
High Art
Finally, box office analysts are breathlessly waiting to see if America is ready for another airplane disaster flick. We here at The Beachwood Reporter Weekend Desk feel confident that the film in question will become the feel-good hit of the summer. After all, a big-ass friggin' boa constrictor has got to be easier for security staff to spot than liquid explosive, a note or a complete wingnut.
Posted by Natasha Julius at 11:53 PM | Permalink
What I Watched Last Night
All I wanted last night after watching America's Got Talent was a bottle of whiskey. A bottle of Jack Daniels would have helped me to understand what had just happened on that show. It was like I had walked into a bad dream. Think about it: David Hasselhoff in purple sunglasses with his all too familiar chest hair sneaking out of his pastel green shirt, a British guy insulting everyone, a singer I don't know, and Regis singing. There was so much going on in this show I really don't even know where to start.
The show started out with Regis singing to the crowd. Then a magician came out and performed with women wearing swimsuits. The next thing I know there is a guy catching eggs in his mouth and a biography about a guy that can't juggle. Another act featured a man playing his teeth with his fingers. Suddenly, a car is awarded to a guy who did a backflip. Three out of the five contestants spoke broken English. See how this is confusing? And I am not even at the halfway point.
After the commercial break, The Blue Man Group covered "Baba O'Riley" with a band and a woman holding a violin leading the vocals. As the camera work spun and panned the audience of twelve- and forty-year-olds, the Blue Men sprayed silver toilet paper into the crowd. After another commercial break, two girls got up on stage to sing a song, and this is when I changed the channel. I'll admit it, I didn't know why I was watching this at the time and I freaked out a little.
I came back to see who won and it was a girl who danced. However, she did not perform last night. Apparently, she had performed last week and I had missed it. I gathered that she was doing some Celtic dancing and that won her a million dollars. I was so happy it was over. I willl never watch American Idol knockoffs again. Regis did a fine job playing Ryan Seacrest and the addition of the Knight Rider was a great call, but it just wasn't enough. It wasn't enough to convince me that America has got talent.
A note to the producers of America's Got Talent: Possibly get people with talent to determine who does and who does not possess talent.


Posted by Beachwood Reporter at 9:58 AM | Permalink
The [Friday] Papers
1. It's true that the minimum wage provisions of San Francisco and Santa Fe differ in a signficant way than Chicago's big-box ordinance - in those other cities, the measure is for all businesses, not just businesses of a particular size and nature. But when Mayor Richard M. Daley's reaction to their testimony at a City Council hearing is that "We've got more work going [on] downtown in one block than . . . those cities combined," and "They should get back and help their own cities" and "I will compare my record to Santa Fe anytime, and San Francisco," it just makes me wonder: Is Daley a child?
2. "Meanwhile, another alderman who voted in favor of the big-box measure said Thursday that he could change his mind if Daley exercises his veto power.
"'I am going to study it more,' said Ald. Ray Suarez (31st). 'I just don't want to see us get hurt. I don't want to see people lose their jobs. I don't want to see companies move out of the city.'"
Apparently Suarez prefers to study the issues after he votes.
3. If the City Council backs down on the big-box ordinance, will they also rescind the pay raises they voted for themselves at the same time in a political maneuver designed to hide their greed? Or was this the plan all along?

4. A reader responding to the 'N' word commentary yesterday (last item) from Hermene Hartman's N'Digo column that approvingly mentioned Richard Pryor's use of the word points out this factoid from Pryor's Wikipedia entry
"Comfortably successful and into the zenith of his career, Pryor visited Africa in 1979. Upon returning to the United States, Pryor swore he would never use the 'N' word in his stand-up comedy routine again. (His favorite epithet, 'motherfucker,' remains a term of endearment on his official website to this day.)"
5.Open beer bottles with your hat.
6. "Smart is the one thing that the Western world really has got over fundamentalist cultures," Neil Steinberg proclaims today.
Because the Western world doesn't have fundamentalist cultures of its own, and the Eastern world is just plain stupid.
7. "Instead of 836-7000, which was correctly listed on the old [CTA] system maps, the number on the new maps flips two digits. Callers to the wrong number in the 847 area code are connected to a young man's voice mail," the Tribune reports.
"'Hey, this is Nick's cell phone. Call me back again some other time because I never I never listen to my messages. Maybe I'll talk to you later."
"In the 312 area code, callers are greeted by a corporation's voice-mail access line.
"'Meridian Mail mailbox,' says the automated voice, which prompts callers to 'Please enter your mailbox number followed by the number sign.'
"Two of the CTA rail system maps are posted in each car. The closer you look, the more errors you will find."
9. Bon Jovi says Al Gore is the smartest person he's ever met.
Do you think Al Gore says Bon Jovi is the rockingest person he's ever met? Because he's met Dee Snider, but I hear it didn't go well.
- Tim Willette
10. Jonah Goldberg of The National Review writes a commentary on the Trib Op-ed page headlined "Face It: Profiling Makes Sense." It's always an easy position to take for those who won't be profiled.
11. "Sometimes when you watch the evening news, it's all gloom and doom - and some of it has to be, because the world is a complicated and pretty scary place right now," says Katie Couric.
A reader asks: Why does it sound to me like she's talking to a room full of first-graders?
12. Our reader adds: I look at Katie Couric and think, There but for the grace of God goes Debra Pickett.
13."If the [FCC] changes are approved, one corporation could own the major daily newspaper, eight radio stations and three television stations in the same town. Once the digital television transition is completed in 2009 - allowing stations to broadcast multiple signals - one company could control 12 or even 18 television channels in a single city," Norman Lear and Robert McChesney write.
"If [FCC Chairman Kevin] Martin gets his way, the last vestiges of local media competition would be swept away, smoothing the way for 'media company towns' in which News Corp. or, yes, the Tribune Co. could dominate public discourse.
"Would it really be good for Los Angeles if the Chicago Tribune's parent company owned the [Los Angeles] Times, KCAL-TV, KCBS-TV, KTLA-TV and radio stations KABC, KFI, KFWB, KLAC, KLSX, KNX, KRLA and KSPN?"
Of course not. But the Tribune Company isn't interested in what's good for Los Angeles, only what's good for itself. Good citizenship is for others, such as targets of the paper's editorial pages.
14. The Tribune Company is tearing the Baltimore Sun apart. The local Abell Foundation there would like to buy the paper, because it cares about Baltimore. The Tribune Company doesn't give a flying fuck about Baltimore, it just wants to suck revenues out of the city. Now imagine if the reverse was true - a Baltimore media company owned the Chicago Tribune and eviscerated it. Er, wait, the Tribune Company is doing that to itself well enough. But you get the point.
15. Illinois' pork list.
16. "America's big cigarette makers must stop describing their products as 'low tar,' 'light,' 'ultra light' or 'mild,' according to the decision of a long-running legal battle with the US Government - but they will not have to pay billions of dollars on campaigns to stop people smoking."
Turns out "low tar" and "ultra light" cigarettes are as unhealthy as the regular kid. Marlboro has already rebranded Marlboro Lights as Marlboro Gold.
17. "In a major legal rebuke to the Bush administration's assertive and often secretive handling of the war on terror, a federal judge in Michigan ordered the administration to immediately cease operation of its warrantless domestic surveillance program."
The Bush Administration has already rebranded Constitution Light as Ned Lamont Is A Traitor.
18. "The federal deficit will total $1.76 trillion over the next decade, and could be double that estimate if President Bush's tax cuts are made permanent, the Congressional Budget Office said yesterday."
19. So much for the two-stadium solution.
"Soldier Field [is] unsuitable even as a single-ceremonial venue - with track and some soccer matches in the temporary Olympic stadium - because its seating capacity and field size are insufficient and would need costly renovation."
My prediction: The USOC won't put in a bid for 2016.
20. "In fact, the government does not even acknowledge the existence of the base known as Area 51. Such denials, according to UFO followers, support their belief in a conspiracy to hide the truth about aliens in Area 51, including the belief that everything has been moved to Area 52."
- The Skeptic's Dictionary
The Beachwood Tip Line: Still suspcious about Block 37.

Posted by Beachwood Reporter at 8:18 AM | Permalink
August 17, 2006
What I Watched Last Night
Last night the stupid box helped me laugh. There was a movie called Supersize Me a few years back and I haven't eaten fast food since. Now that guy has his own show on FX called 30 Days, and last night he convinced me to start a yoga class and meditate.
Listen: This man in his 30s with orange hair and glasses was a stereotypical beer-swilling dude living in Delaware. Bars and burgers ran his life. This lifestyle took him to short temper town and his girlfriend, Misty, was not all that pleased visiting him there. She was angry and he was angry, so the only next logical step in this relationship was to take to the airwaves. The producers of 30 Days bit, and signed him up some New Age hocus-pocus to heal him and, in the process, his relationship with Misty.
An unimpressed Misty mocked her orange-haired companion as he returned from his appointments at a random incense-laced apartment. I imagine that most girlfriends would rather have their beau smell of incense and green tea instead of cheap perfume and cigarettes from the local strip joint, but Misty was pissy. She wanted her orange-headed lover out of the program, so they did what any normal couple would do on television these days: They screamed at each other.
To quickly clarify, this show really did not tickle the interest receptors in my brain all that much and it led me to forget his name so I will call him Troy for the rest of this column. Troy was not about to leave his new life of Buddhist statues and oriental teas because he was a happier soul.
Eventually, Misty went with Troy to meet his new life coach, Brenda or Barbara, I can't really recall
(calling here B from here on out). B offered tea and conversation to Misty and Troy. Pleasantries were exchanged and suddenly Misty was all about B. Amazing what communication will do!
After a commercial break, Troy, Misty and B went to dinner at another Taoist or Shinto restaurant and a challenge was presented. B invited them to walk on coals barefoot! They went the next night and chanted Native American prayers into the sky and then walked over red coals. They were liberated. How amazing.
Their relationship is much better now and all it took was some time to be foolish with each other. Troy
celebrated his newfound self by smashing ice cubes at a barbeque. In those ice cubes were little pieces of paper with his negative thoughts written on them. I suppose that freezing negative thoughts and then
smashing them in front of your friends at a barbeque is a good way to heal yourself.
I guess what I learned from this show was that if there is a problem in your relationship, do something silly like taking your significant other to see your life coach. Chant some Native American songs, and drink tea.
If none of that works maybe you should pitch your troubles to the good people in the reality show business. They'll exploit you, but they may also solve your problems.
Posted by Beachwood Reporter at 8:48 AM | Permalink
The [Thursday] Papers
Last April, the Associated Press reported the following:
"Exxon Mobil Corp., the world's largest oil company, reported Thursday the fifth highest quarterly profit for any public company in history, posting gains from higher oil prices that were likely to stoke the furor over outsized oil company earnings."
The AP went on to note that "In January, Exxon posted the highest quarterly profits of any public company in history: $10.71 billion for the fourth quarter of 2005 and $36.13 billion for the full year."
But to hear the industry talk, these are the worst of times to be oil and gas bidness. Seems the greatest beneficiary of high gas prices isn't the oil industry, but government.

On today's New York Times op-ed page, for example, an ExxonMobil advertisement states that the company's U.S. tax bill over the last five years totalled $57 billion, "exceeding our total U.S. earnings during that time by $22 billion."
When the world's largest oil company tells you they paid more in taxes than they earned, you're either dealing with the worst-run company in the world or they're lying.
After all, ExxonMobil is asking you to believe that in the last five years, it took in $35 billion in U.S. earnings and then paid out $57 billion in taxes. Perhaps they put their tax bill on a credit card?
The ad is a lesson in obfuscation. Earnings are not to be confused with revenue. As I understand it, revenue is the amount of money a company takes in from all sales. Earnings is what's left over after operating expenses and taxes. It is also known as profit.
I'm not a financial expert, and I haven't researched this, but what ExxonMobil is probably trying not to say is that the company's U.S. tax bill in the last five years totalled $57 billion - a percentage of a much larger number representing total revenue. What was left over after paying those taxes and expenses was a $22 billion profit. That's more than $4 billion annually.
Then again, that can't be right, because the AP report says the company's 2005 profit was $36.13 billion. Perhaps the company lost money the previous four years.
See, I'd have more sympathy for the oil industry if I didn't feel like they were ripping me off at the pump and then lying about it in the newspaper. Because I don't even know what those numbers really mean. I just know they don't add up to the truth.
What I do know is that the ad is part of a concerted effort by the industry to shift attention away from profits and toward taxes. David Sykuta of the Illinois Petroleum Institute has apparently gotten the memo, and that's why he's peddling an industry talking point about the role of taxes in high gas prices instead of the role of high gas prices in high gas prices. (See the You've Got Gas item here.)
Last spring, ExxonMobil, reacting to bad press and consumer outrage about the company's outlandish profits, reached out to conservative media to plant its meme.
"I participated in a blogger conference call with Ken Cohen, Vice President of Public Affairs of ExxonMobil," Wizbang! wrote then. "Ken was very gracious with his time and answered many, many questions.
"Cohen says that the current negative press surrounding his company's profits has more to do with a lack of understanding of the oil industry than anything else," Amy Ridenour wrote on her National Center blog. "In this regard, he says, ExxonMobil needs to do a better job communicating with the public and helping folks understand all of the forces at play in the oil business."
Some folks were already on board. "The latest annual earnings for ExxonMobil have shattered U.S. annual corporate-profit records," said Investor's Business Daily, in a piece that was republished by the Tax Foundation on its website. "So, predictably, some politicians and pundits are back on the oil-bashing bandwagon that began rolling last fall.
"This is really going to make people mad," said Rush Limbaugh, of The Limbaugh Institute.
Forbes on Fox produced a panel called "Want Lower Gas Prices? Cut Taxes on Big Oil!"
As I've written this week, Chicago's high gas prices are certainly worth investigating as a reporting enterprise - including the city's tax structure. But this much effort to divert attention away from the actual cost of gas probably means that that actual cost of gas, not taxes, is where reporters ought to be looking.
Oil Safari
And that might be just what the Tribune's Paul Salopek did, but I have yet to hear anyone mention what looks from a distance to be a terrific project. Is it too terrific? Perhaps readers have set it aside just as I have and not yet gotten to it?
Exxon Admission
"ExxonMobil Swears It's Going To Start Taxes Early This Year."
The "N" Word
"Chicago politicians are always certain to provide interesting copy," N'Digo Publisher Hermene Hartman writes in the current issue (not yet available online). "But the recent headline on the Sun-Times' front page, 'Mayor Mocks Meeks,' is absolutely ridiculous. A White politician should never get into a verbal confrontation with a Black minister over the 'N' word.
"Perhaps it was a slow news day, because the Sun-Times missed Rev. James Meeks' (of the Salem Baptist Church) point in using the word nigger during one of his sermons, and took him greatly out of context. Additionally, the sermon that they reported on was three weeks old. Why is the media so up in arms about Rev. Meeks using the word nigger?
"The word nigger is a shock word. And its meaning depends on who said it, under what conditions, the tone of the voice, and where it was said. It can be degrading, or it can be endearing for some. The dynamic of the word is complex.
"White people created the word to demean Black Americans, Negroes, and/or African Americans. It was used as a slave word. White folks use the word differently than Black folks.
"When Richard Pryor would say it in his comedy routines, it was funny. But when White supremacist Matthew Hale uses it, you want to fight.
"Meeks was preaching a sermon, and making a point. The point was missed by mainstream medium, which is often the case for Black leaders."
Hartman goes on to address that point, which is that the educational gap in the Chicago Public Schools is "a failure by all standards of calculation." She also asks if the decline and corruption in the city's affirmative action program is "nigger treatment."
Again, Hartman's column can be found in the August 10 - August 16 issue of N'Digo. Pick it up, it's a worthwhile read.
The Beachwood Tip Line: Tax-free.
Posted by Beachwood Reporter at 8:12 AM | Permalink
August 16, 2006
What I Watched Last Night
Last night I decided not to watch any television because it is rotting my brain. I worry that I am just wandering through nonsensical babble for the betterment of this little column. Last night I asked myself, "What is wrong with the writing, Pat?" My response was blank and I panicked. My feelings have been numbed by an electronic medium that dulls the emotions. I boycotted television last night. But I will be back because I have to.
If you didn't watch TV last night, you missed nothing. If you don't watch TV tonight, you'll miss nothing. Take television in moderation; it is a drug. Drugs are bad; television told me that. I will watch television and report to you what you missed the night prior, so you don't have to. I do this as a service. I will entertain you by thinking about all the bull that is forced down my throat as I watch programs meant for water cooler conversation.
Eureka!? That is what television is for! Water cooler conversation or meaningless babble at work meant to get through the daily bull of work by talking about all bull on television last night. I am glad to provide you with this service. I watch some crap on television so you can read literature and have conversations at night. The next day you can read this column and then have conversations with workfolk. I feel that I am doing a great service now. My drug of choice has convinced me to get back on it.
Letter to WIWLN
Dear WIWLN:
I completely agree with Pat Bataillon's recent "What I Watched Last Night" columns about ESPN.
I'm not a hard-core sports nut, but I probably follow sports more closely than most females. I like hearing and reading analysts' thoughts on sports teams, especially for football, so I tune in to sports radio and TV when I can.
Since I don't have cable, I primarily listen to ESPN Radio, and just in the last year it has become nearly unbearable to listen to. It seems like the radio show hosts are always shilling for one corporate sponsor or another, fawning over a superstar player or league executive in an "interview," or just repeating the accepted line.
And when I do catch ESPN on TV, it's pretty bad. SportsCenter is now almost a parody of itself (check out this McSweeney's satire), and Around the Horn is merely a male version of The View - five guys shrieking incoherently for 30 minutes.
I also long for a sports network that offers intelligent sports reporting and analysis without an overwhelming amount of celebrity news junk mixed in with it. The academic and/or professional pedigrees of most ESPN reporters attest that they have the skills and experience to do that type of good reporting; but it appears that the corporate Powers That Be have decreed otherwise.
Harriett Green
Chicago, IL

Posted by Beachwood Reporter at 9:41 AM | Permalink
The [Wednesday] Papers
Average ACT scores for Chicago and Illinois high school students edged up again this year, according to data released on Tuesday. The Sun-Times focused on the city results, in a story that more closely resembled something coming from a beginning journalism student than a veteran reporter at a major metropolitan newspaper, while the Tribune focused on statewide results in a much more sophisticated, but still unsatisfactory, examination.

In the Sun-Times, Kate Grossman reports that "Since 2002, Chicago's average ACT composite score has increased at twice the state rate and three times the national rate."
Wow!
A closer look, however, reveals how rates of increase can seem dramatic when dealing with small numbers. Chicago's ACT scores have risen in the time frame cited by Grossman from 16.5 to 17.4 - less than a full point. During the same time period, state scores have risen from 20.1 to 20.5. So the city's scores have risen by 9/10 of a point, while state scores have risen by 4/10 of a point. That may be twice the state rate, but if the city scores had risen 2/10 of a point and the state scores 1/10 of a point, that would also be twice the state rate. (During the same time frame, nationwide scores rose from 20.8 to 21.1.)
The hyperbole continues with schools "CEO" Arne Duncan saying, "This is further confirmation that the district is getting dramatically better."
Aside from wondering why a reporter would put such a useless quote in the paper, my reaction is: Really? Dramatically better?
The Tribune is more helpful to the reader, stating near the top of its story that "The uptick in the state scores might seem small, but ACT officials said the gain is notable because so many students took the exam and it's difficult to move a score with such a large and diverse population."
Perhaps.
But deep into the Tribune story we learn that the nationwide ACT average is the highest it's been in 15 years. Scores are up everywhere. In fact, this year's increase nationwide was the largest in two decades.
That doesn't mean Chicago's schools haven't improved. It means we don't really know. Maybe the nation's schoolkids as a whole got smarter last year. Or maybe teachers did a better job teaching to the test. Or maybe the test was just a smidgen easier. The ACT folks have another possible explanation for the national rise. "Richard Ferguson, chief executive of the company in Iowa City, Iowa, said some of the improvement may come from the ACT's growing popularity among high-achieving students in states where the rival SAT exam has been more traditional," according to "ACT Scores Are Best In 20 Years, With A Catch," in the Seattle Post-Intelligencer.
In Illinois, all students are required to take the ACT. But it just goes to show the vagaries of test scores, and how difficult they are to interpret. So maybe we shouldn't quote Arne Duncan telling us these scores prove Chicago's schools are getting dramatically better, or put a headline like "State ACT Scores On Right Track' on the front page like the Tribune did. At least unless or until we know it's true.
School Wreck
"[Y]ou've got a public school system statewide that tends to give children from the best homes and wealthiest neighborhoods the best schools and the best teachers," writes Daily Southtown columnist Phil Kadner, in "Bystanders Watch Wreck Of Public School System."
You've Got Gas
Chicago Tonight took up the story of Chicago's gas prices last night, and at least didn't rely on the guy from the Illinois Petroleum Institute as its sole source, as the Sun-Times did yesterday.
The show invited Rebecca Stanfield, director of Environmental Illinois, to join industry representative David Sykuta - who once (and perhaps still) also fronted The Partnership for Environmental Progress. It briefly and roughly went like this -
Elizabeth Brackett: What are the factors that make gas prices 26 cents higher [in Chicago] than the national average?
Sykuta: We're usually in the top three. What has catapulted Chicago to this dubious distinction is a combination of three things. First, sales taxes and local taxes. [The others are mandated clean fuels, and the higher cost of ethanol.]
Stanfield: The reasons consumers are getting squeezed at the gas pump is because the cost of crude oil is going up.
Brackett: But why are Chicago's prices higher?
Stanfield: I actually don't know if it's because of the taxes . . . but I do know that the underlying problem is our addiction to oil.
It would have been nice to have an economist or industry analyst or pricing expert on the panel. And I would have liked to see a comparison of the base price of gas everywhere without taxes, to see if Chicago's taxes indeed make the difference. I'm not saying they don't, and I'm not defending sales taxes on gas, but I suspect there are more complicated factors involved - as Sykuta himself has written.
For example, as Sykuta says, Chicago is always near the top of the chart in gas prices. We're the nation's third largest city, and we're not on a coast, so we have a relatively high cost-of-living and, presumably, transportation costs higher than, say, New York City and Los Angeles. We also have a permissively corrupt culture here that may lend itself to price gouging, though former Tribune editor Jack Fuller doesn't believe any such thing exists. (second article)
And if you just put "why does chicago have the nation's highest gas prices" into Google, you'll get results returned to you in less than half a second that fill out the issue.
For example, in 2001, the Federal Trade Commission investigated Midwest gas prices. I've only skimmed the report, but I didn't see local taxes singled out.
The Illinois Attorney General's Office investigated rising gas prices after Hurricane Katrina, noting Chicago's prices in particular, and found that "[T]here is no single, clear explanation for the current rise in prices. Instead, like most complex topics, gasoline pricing lends itself to a multitude of explanatory theories, some of them complementary, some of them conflicting."
According to a blog comment that shows up in the Google results, the state of Washington has the highest gas taxes but not the highest prices. I can't verify that, but it's worth checking out.
And - get this - adjusted for inflation, gas prices aren't at an all-time high at all.
It gets better.
According to AAA, Chicago has neither the highest gas prices nor the highest gas taxes in the nation. (This report says Hawaii's prices are higher.)
Finally, to Stanfield's point, this AP story in the Sioux City Journal is headlined "Economics 101: Demand Is The Demon Behind High Gas Prices."
We'd all like tax relief, but that discussion is ultimately a diversion.
Oil Safari
Further answers might be found in Paul Salopek's recent special report, which looks terrific from a distance, but I have to admit I have yet to read it, despite my best intentions.
Big Box Burlesque
"Ald. Shirley Coleman (16th), who voted in favor of the ordinance, said Tuesday that she is among those who are considering changing sides. But her switch is contingent on Wal-Mart building a store in her impoverished South Side ward, she said."
And if she can't have a Wal-Mart in her ward, no one can.
The Talk of Chicago
WVON is moving from its familiar 1450 AM frequency to 1690, and will begin broadcasting 24/7.
Digital Bankruptcy
The federal bankrupty court is paperless.
Defender Mender
The Defender turns a corner.
Truthiness
60 Minutes produced two excellent pieces this week and both are available on You Tube. The first is Mike Wallace's interview with Iranian president Mahmoud Ahmadinejad. The second is a profile of Stephen Colbert.
The Beachwood Tip Line: All about the wagon wheel.
Posted by Beachwood Reporter at 7:51 AM | Permalink
August 15, 2006
The [Tuesday] Papers
Average gas prices in Chicago are the highest in the nation.
But don't blame the oil companies, the Sun-Times helpfully advises us this morning. In a news story. Instead, blame taxes.
Even though it's not taxes that are rising. It's gas prices.
But then, what do you expect when you build a story around a spokesman from the Illinois Petroleum Council?
Just the latest Sun-Times story that wouldn't have met the standards of my high school paper.

Big Box B.S.
"A South Side alderman who voted for the controversial big-box ordinance said Monday she plans to change her vote if Mayor Daley flexes his veto muscle," the Sun-Times reports.
"Ald. Shirley Coleman (16th) said she changed her mind about requiring retail stores with more than 90,000 square feet of space to pay their employees at least $10 an hour and $3 in benefits by 2010 after learning that Wal-Mart was seriously considering building a store in her impoverished ward."
So Coleman just learned that Wal-Mart was "seriously considering" building in her ward? That fact somehow escaped her until now? Will reporters try to nail down what really changed Coleman's mind? A nice little campaign donation from Wal-Mart next time around? Some goodies from the mayor? Or maybe Wal-Mart is playing her.
But Ald. Coleman, are you saying that the ordinance was fine as long as it applied to retailers in other wards, but not when it came to your own?
Behind The Box
As the mayor's veto of the big-box ordinance nears, and aldermen cave like little children, it's a good time to catch up with "Who's The Boss?," Mick Dumke's piece in the Reader that captures the council debate better than anything you read in the dailies. Plus, it includes yet another instance of Bill Beavers being a total ass.
Reader Recommendations
As long as we're catching up with the Reader, check out Ben Joravsky's "Who Is Tony Peraica?"
(It turns out Peraica is a former Democrat who got his start in the Lipinski organization. Joravsky also reports a Peraica story about meeting with House Speaker Michael Madigan that Madigan mouthpiece Steve Brown suggests never happened.)
Finally, reading about TIFs (tax-increment financing districts) can be tough-going, but Joravsky's "MIllion-Dollar Lies" uses a single downtown building to explain an important issue that no one else is writing about.
Negro Culpa
A Beachwood reader on Daley's appearance last week on The Crazy Howard McGee Morning Show:
"Negro Culpa (n): A staged public act involving the literal or symbolic embracing of African Americans by a white politician who is in the heat of scandal, crime or other misdeeds. The act is designed to show contrition and humanity on the part of the white politician and is often performed at a risk-free environment such as a community rally, civil rights group meeting, public hospital, church or public school. I guess we can add 'radio station' now."
School Reform
The mayor's school system is happy to be out from under the bulk of federal court rules that arose out of a desegregation consent decree 26 years ago, the Sun-Times reports.
Because segregation is no longer an issue in Chicago's public schools?
No. Because segregation is nearly complete. The percentage of white students in the system has fallen from 17 to 9, "making systemwide desegregation virtually impossible, the judge said."
Editorial Surveillance
Robert Fredian of Arlington Heights writes to the Tribune editorial board:
"In an Aug. 3 editorial you asked, 'Should the National Security Agency be allowed to intercept telephone calls in the U.S.?' This is an incomplete question.
"The complete question would end with the phrase '. . . without a court-approved warrant.'
"The complete question would be answered by the Foreign Intelligence Surveillance Act, which provides the exclusive means by which the federal government can spy on U.S. citizens. The FISA expressly requires a court-approved warrant before the NSA can spy on Americans.
"The Tribune's assertion that the NSA surveillance doesn't 'fall neatly under the special court created by Congress' (i.e. the FISA court) is unsupported by any fact."
Typecast
Helvetica, The Film.
Blago's Base
David Morrison at The Race Is On! writes that the Gov. Rod Blagojevich is benefitting from the state's lax campaign finance laws by accepting contributions from out-of-state donors that would be illegal where they would live, but are acceptable in Illinois.
"Illinois, as is widely recognized, has the loosest campaign finance regulations in the country," Morrison explains. "Where most states limit individuals and ban corporations and unions, or rely on targeted limits as between a regulated company and the public official who regulates it, Illinois' law is anything goes. Since the laws apply to the candidates' PAC and not to the donors, Illinois candidates can take far more money from donors in other states than those states' officials can take from those donors.
"For instance, Gov. Blagojevich raised $1,139,674 in itemized giving from outside of Illinois. Much of this giving would have been illegal if the donors had tried to give it to their own governors. Donors in California gave $117K, including $25K from ACC Capital Holdings. Donors in California can't give more than $20K to their own gubernatorial candidates. Wisconsin accounted for $92K in giving, including $39K from Bulk Petroleum, $25K from Edison Liquors (a Wirtz company), and $20K from Miller Brewing. All of that giving would be illegal under Wisconsin law, which bars direct contributions from corporations to candidates. Likewise the $50K from Chess Financial in Ohio, the largest donor from that state, where direct corporate giving is barred. Indiana-based Bernardin Lochmueller and Associates gave the governor $25K. Of that, $7,500 came directly from the corporation, which is $2,500 more than Indiana law would allows corporations to give to its own candidates. The rest came from individuals, in amounts allowed under Indiana law for Indiana candidates."
The Beachwood Tip Line: Legal in all states.
Posted by Beachwood Reporter at 7:00 AM | Permalink
What I Watched Last Night
Monday Night Football celebrated their first night on ESPN last night by showing the Raiders playing the Vikings. I do not know what the final score was because it was preseason football, and no sane person pays attention to final scores in preseason football. Preseason football is among the worst possible options for TV viewing. The first series of the first preseason game is usually all I watch because the starters are out after that series. If I wanted to watch second-rate players, I would watch Canadian football.
ESPN's big story last night had nothing to do with the game anyway. Instead, they obsessed about how T.O. (otherwise known as Terrell Owens) was not practicing with the Cowboys. All their analysts said the same thing over and over again, and that was how the press should stop paying so much attention to T.O. because all that does is make trouble. Here is a little newsflash to ESPN: You are the press, so stop it. If ESPN does not want to keep hearing about what the press is saying, they should stop having reporters from around the country commentate on sports.
That, however, would defeat the purpose of what ESPN is - a sports network. So I guess this puts ESPN in a spot. How do they cover the news about sports if they all hate hearing what the press is saying and they are the press? If they are not the press, then who and what are they? I am confusing myself having this debate, but I am trying to figure out who the press is that Michael Irving was referring to on Monday Night Live. These days, Michael Irving is the press. Maybe he's tired of himself.
Last week I said some things about how ESPN was becoming the MTV of sports and now I would like to retract that statement. ESPN is becoming more like a cable news political pundit show. ESPN loves to get a few dimwits together to argue all the sides of a particular topic and then raise their voices until the moderator steps in. Instead of showing highlights and breaking down defenses like they once did, they act like a masculine version of The View.
Once again, ESPN has let me down, but there is nothing I can do. Like I mentioned last week, The Best Damn Sports Show features Tom Arnold, so I can't turn there for relief. On a list of the most annoying people working in the business Tom Arnold, would rank between Kathy Griffin and Tucker Carlson.
Tom Arnold or ESPN? ESPN is the obvious answer, but it is losing ground. It could soon be time to watch sports utilizing the mute feature. If NFL Live goes this way, my Sunday nights will be ruined for the entirety of the professional football season.
What channel is the Canadian league on again?
Catch up with Pat Bataillon's daily dispatches from the front lines of TV Nation, in the What I Watched Last Night collection.
Posted by Beachwood Reporter at 5:56 AM | Permalink
August 14, 2006
What I Watched Last Night
There sure was a whole lot of nothing on TV last night. So I surfed. And what a surf I had. I really impressed myself.
Fox News was covering another kidnapping. There are hundreds of kidnappings every week in this country and that is a terrible thing. But rest assured, when the victim is a teenage blonde girl out partying, Fox News will be there.
CNN was counting down to the cease-fire in Israel. Literally. An on-screen clock counted down the minutes while the talking heads babbled about Hezbollah and terrorism and bombs and death. This Just In!: George W. Bush's Roadmap to Peace has not been so peaceful.
Speaking of terrorism, the History Channel did a little something on September 11. I watched some of it and got a little sick, so I turned it off. Still can't watch it.

Ahh, awful days. How about five of them for World Trade Center! Only $19 million since it opened. A well-deserved flop. Good riddance.
Flops? Well, season three of Celebrity Fit Club season three was on VH1. Bone Crusher and the one of the girls from Wilson Phillips are on it. I did not recognize anyone else on the show. I only knew those two because their names were under their mugs during the five minutes I put into that show.

I bounced around the dial for awhile until I struck gold; an untapped resource that is rarely filled with such booty, literally. Public access has saved my night more than a handful of times. I remember seeing a folk rock show in Nebraska a few years ago and hearing a song about lawn ornaments. In Washington D.C., I once saw a show about classic cars that featured elderly people dancing and was hosted by a gentleman named Hollywood Breeze. Last night, it was a good ol' fashion booty shakin' contest. Rap music that degrades women blared in the background as five teenage girls shook their moneymakers to impress the crowd. Sadly, I had to turn it off because I felt like I was breaking the law watching this type of underage masquerade.
Finally, I settled on Back to the Future on AMC. It was a subpar Sunday night as far as television-watching goes. Sundays should always be filled with plenty of material to watch because it is the day that we can all relax and watch some TV.

Posted by Beachwood Reporter at 9:15 AM | Permalink
The [Monday] Papers
The mayor's media team got exactly what they wanted this weekend by putting a warmer, fuzzier Richard M. Daley on The Crazy Howard McGee Morning Show on WGCI-FM on Friday and inviting local TV "news" crews into the studio to film the breaking "news" for their "newscasts."
McGee proved to be the friendly "interviewer" they sought and the station dutifully screened out controversial questions from callers so as to not upset the mayor. And the local news shows ran with it - great video!
Nice job. After 17 years in office, the tough Chicago media finally found out the mayor's favorite cereal is Cheerios and his favorite cartoon character is Bugs Bunny.
What a bunch of chumps.

The Tribune and the Sun-Times went along for the ride too - although, in a reversal of the usual cluelessness, the Sun-Times at least buried its story. The Tribune put theirs on its front page.
That's not to say the attempt by the mayor's team to do some damage control isn't newsworthy. It's to say the media missed the real story, which might have read something like this:
"In the wake of the conviction of his former patronage chief, rebellious aldermen bucking his wishes on the big-box ordinance, and a special prosecutor's report that raised more questions than it answered about the mayor's knowledge of systematic police torture of African-Americans while he was state's attorney, Richard M. Daley's media team tried to placate angry voters - particularly blacks - and get fawning local TV coverage by putting the mayor on the Crazy Howard McGee show, where controversial questions were apparently screened out by the show's producers.
"The mayor's message team refused to answer questions, but the decision to go on McGee's show was likely the result of discussions about reversing the spate of bad news that could damage the mayor's re-election effort.
"With a radio host uninterested in challenging the mayor and local TV news directors eager to play the mayor's 'revelations' of his favorite cereal and favorite cartoon character into a feel-good story that wouldn't bum out viewers or wipe the smiles of their anchors, the mayor's political team once again hit the sweet spot of a compliant and naive media.
"Meanwhile, a list of just the most recent questions the mayor still refuses to answer include:
1. Who hired and promoted Angelo Torres?

2. Why didn't the mayor seek the truth about police torture during his two terms as state's attorney and 17 years as mayor when its occurence was an open secret?

3. Who directed convicted former patronage chief Robert Sorich?

4. What was the mayor's personal role in creating the independent political machine revealed in the Sorich trial?

5. Why does the mayor think Todd Stroger should be Cook County Board president, and should voters be offended by the way he was installed on the ticket?
"Listeners and viewers did learn, though, that mayor's favorite beer is Miller Lite."
Next time, make him buy an ad.
Crying Game
The governor uses his three-year-old as a shield, complains that the press made her cry, then wonders why they don't ask questions about how great his administration is.
Expats Act
On WTTW's The Week In Review on Friday, Channel 2 political editor Mike Flannery mentioned that conservative bloggers and right-wing pundits are crediting the Patriot Act and NSA surveillance with helping to foil the terrorist plot broken up by M15 and Scotland Yard, without explaining just how those tools apply to Britain's security agencies.
Party Line
On those dodgy stats that the Sun-Times screamed on its front page last week that CTA ridership was up and crime down, the Tribune's Jon Hilkevitch said: "I'm always suspicious about these numbers, and that's why I didn't write this story."
Meanwhile, Sun-Times business editor Dan Miller stated that because he hasn't personally seen crime on the Red, Purple, and Brown lines in the last three years, it must not exist.
Security Issue
"Several handguns have been stolen from bags checked by police officers, military personnel and others on United Airlines flights departing O'Hare International Airport, sparking concern that the weapons are loose in what is supposed to be a secure part of the airport," the Tribune reports.
Little League Lemont
Lemont makes the 16-team Little League World Series tournament.
Pretty Flowers
"The number of homeless Chicago Public Schools students has skyrocketed in the last six years, jumping from 3,500 in 2000 to 10,500 this year," the Sun-Times reports. "Chicago's homeless numbers top even New York City's and Los Angeles'."
Frankly Speaking
University of Chicago alum and Baffler founder Tom Frank, author of What's the Matter With Kansas?, one of the most-talked about recent books analyzing current American political culture, is guest columning on The New York Times op-ed page this month.
Number of commentaries Frank has written for the Tribune and Sun-Times, including before he left town for Washington, D.C.?: 0.
Likelihood that's because they never asked: Very high.
Slomentum
"In a Real Fight, You Pick Sides," the Tribune's Michael Tackett says, in his smart analysis of Joe Lieberman and the Democrats.
Wiki Simon Says
When Simon Pulsifer was in the eighth grade, he dressed himself up as Stalin and re-enacted the Yalta conference with his friends. Instead of getting a job after graduating from college, he spent 8 to 10 hours a day writing Wikipedia entries. Now Simon Pulsifer is the Wikipedia gold standard.
Planet Paige
"Fashion, fried chicken, massage cream. You see what they're doing, don't you? You know what's going on? They're trying to get me to watch. And I won't do it."
- Paige Wiser on the sports world's attempts to draw her in. Even the Lingerie Bowl, in the end, didn't work. "The referee calls were horrendous," she says. Nor did breeding soccer players with Spice Girls.
Family Guy
How Carol Marin sees the campaign for the Cook County board presidency.
Stroger: My name is Stroger.
Peraica: Your name is Stroger.
Amazing Autistics
The media is obsessed with amazing autism narratives. A parent of an autistic child objects.
Red Dawn
"Chinese punks want to show they're angry."

Posted by Beachwood Reporter at 7:47 AM | Permalink
August 11, 2006
The Weekend Desk Report
Is that a tube of contraband toothpaste in your pocket, or are you just glad to see us?
Market Update
For some bizarre reason that no one can figure out, share prices in personal care manufacturing giant Proctor and Gamble had a sudden spike on Thursday. Analysts expect the trend to continue for the foreseeable future.
Risk Management
Health care experts cautioned this week that stringent air travel security measures could pose a threat to the health of passengers who use certain medications. As of this update, the new regulations still appear to be considerably less unhealthy than getting blown out of the fucking sky, but we'll keep an eye on the latest research for you.
Starting Young
Reflecting a worrying trend in American public life, it appears more teenagers are learning how to lie to officials. We trust that if confronted with evidence of their questionable honesty, these kids will remember that an incredible yet irrefutable claim of ignorance is the easiest excuse.
Rehab Redux
The parade of celebrities eager to blame substance abuse relapses for their shocking affronts to decency continued apace this week. It remains to be seen whether the public will forgive future transgressions.
High-Stakes Stakes
Finally, on the eve of one of the nation's premiere wagering events, we regret that we are unable to give you the latest odds on the Race to Destroy Western Civilization. We had Nazism installed as co-favorite with Communism, while Islamic Fundamentalism ran just behind Godlessness in fourth. However, a late rush by big-money punters to back the current War on Terror has thrown our line into disrepair. We apologize to our readers for any inconvenience.
Posted by Natasha Julius at 8:36 PM | Permalink
What I Watched Last Night
It's Friday morning and all I watched last night was The Fugitive and It's Always Sunny in Philadelphia. Harrison Ford is what I strive to be in the future and IASP is still a tremendous show. Sadly, the season finale is next week. Since this is Friday I will focus on the positives from last night. Harrison Ford was the highlight of my night; you could say that I have a non-sexual crush on Harrison Ford.
Harrison has been a CIA agent, the President, a space pilot, a Colonel in the Army, an archeologist, and a Blade Runner, among other characters. There is always action with Harrison Ford, and not crap action like you get with Steven Seagal. On the Fourth of July this year, Spike TV made a day of the four best action stars and Harrison was not among them. This is just one of the many things wrong with Spike TV. I get it that it is funny to say that Chuck Norris is a great actor and he created Earth and so on. Honestly, Chuck Norris is a poor man's kung-fu version of Harrison Ford.
Hey, Chuck Norris fanatics, Jack Ryan would rock Chuck Norris in a fistfight and so would the Blade Runner - there is no doubt. Han Solo would work over any challenger. If you have your doubts, just recall that he out smarted a Star Destroyer and that he did score Princess Leia in the end. Chuck Norris never scored a princess.
So last week I had a problem with Drew Barrymore out of nowhere and this week it is Chuck Norris. Chuck Norris websites and references should stop by now. Conan O'Brien made him popular on his late night show and now it is time for Chuck to fade into oblivion.
One more thing before I let you go on this Friday: I am glad the robot dance has replaced the disco-pointing dance as the new "funny" way to dance as if you don't care. Kind of a random note, but it gives you something to think about other than work. Have a glorious weekend.


Posted by Beachwood Reporter at 10:38 AM | Permalink
The [Friday] Papers
1. Isn't "New Fright Plan" a bit flip?
2. The Tribune editorial page predictably tried to use news of the foiled terrorist plot to justify the alarmist coverage of incidents such as the arrest of those bozos in Miami who fantasized about blowing up the Sears Tower.
"This was real," the editorial said. "'This is not a circumstance where you had a handful of people sitting around coming up with dreamy ideas about terrorist plots. They were well on their way.' [Homeland Security Secretary Michael] Chertoff said.
"That remark may have been aimed at those who have been quick to dismiss a series of other thwarted plots in recent months."
Or that remark might have been Chertoff's way of telling us that this wasn't a circumstance where you had a handful of people sitting around coming up with dreamy ideas about terrorist plots.
3. The Tribune ends its editorial on this impertinent note: "Why do they hate us? What difference does it make? They do."
4. "If you know neither the enemy nor yourself, you will succumb in every battle."
- Sun Tzu, The Art of War

5. The day the airlines went dry.
6. "I am not a bad kid," a third-grader writes to the Sun-Times, saying a recent series on his classroom was "an embarrassment to my mom and I." (second to last letter)
7. Old Weird Chicago is dying.
9. Democratic weirdness at the State Fair.
11. "Illinois [is] among the worst states in identifying schools that are shortchanging kids."
12. The city's claim that victims of the Lincoln Park porch collapse three years ago were jumping up and down on it before the structure fell is falling apart. The EMT who said he overheard some of the injured talking about jumping up and down on the porch before the collapse now can't remember what was said; another witness has denied making a similar statement.
Which recalls John Kass column of last spring, "Mom Watches City Spin On Son's Grave."
13. Scott Gordon on the CTA's bus tracking system.
14. It looks like the mayor has found the two aldermen he needs to change their votes and support his veto of the big-box ordinance. Knowing the mayor, he wants more than two, and that's probably why he hasn't even announced his intention to veto the measure.
15. "At the same time that Evans' lawyers mount evidence for an appeal, however, a police officer cleared by the jury said he will mount a campaign to overturn Evans' pardon," the Sun-Times's Natasha Korecki reports.
"I keep reading and hearing words like: Michael Evans was 'exonerated' of the rape and murder of Lisa Cabassa . . . Michael Evans was 'wrongfully convicted' of the rape and murder of Lisa Cabassa," Dennis Banahan said. "Michael Evans was none of those things. What Michael Evans was, was 'wrongfully pardoned' for the rape and murder of Lisa Cabassa."
Dennis Banahan, one of our finest.
16. "Wrongfully Convicted People Get Pittance For Years In Prison."
17. "The best part about this saga has been the amazing lies of the Cubs that this scheme is good for fans."
18. Know your trademarks.
Proper Trademark Use:
You photocopy papers on a Xerox machine
You wipe your child's nose with a Kleenex brand tissue.
You wear a Windbreaker brand shirt.
Improper Trademark Use:
You Xerox papers.
You wipe your child's nose with a Kleenex.
You wear a Windbreaker.
19. The BeepCentral click poll on the Daily Herald's website asks, " Should we ease security at airports after an immediate threat is over?"
First option: "No. Inconvenience is better than death."
The Beachwood Tip Line: Persevering.
Posted by Beachwood Reporter at 7:42 AM | Permalink
August 10, 2006
What I Watched Last Night
Those "I'm a Mac" and "I'm a PC" commercials are beginning to drive me a little crazy. I use a Mac, and I once used a PC. Personally, I like the Mac better. That doesn't make me a better person than a PC user, though.
These commercials pair a skinny, unshaven, twentysomething hipster with a little fuller, older nerd with thinning hair. The hipsters is wearing a gray T-shirt and jeans to let us know that he is an easygoing guy. The nerd is wearing suit and glasses. You get the idea. Mac users are cool; PC users are nerds. We've heard it before. Now, the Macsters wants to make sure we don't forget it.
I know that makes me cool because I use a Mac. But I hope that doesn't mean this column is only for cool Mac users. That's not what I'm about. I'm about keeping the peace in a world overflowing with computer-based discrimination. Oh, it's out there and I'll prove it to you right now in this next paragraph.
If you are at Starbucks reading this on your Mac and you already checked the computers around you for PCs, you are guilty of Macrimination. Macrimination should not be tolerated. If you are that guy or gal with a PC at the Starbucks and just checked for a Mac in the room, smile politely at the Mac user and be proud of your operating system. Also, don't be afraid to talk to each other. Maybe you two can resolve your differences and become friends. That is what we're all here for anyway, making buddies!

So PC users stand up and be proud of your computer, and Mac users the same! We can overcome this latest attempt of advertisers telling us what is so hip. As these commercials begin to brainwash us into Macrimination as an acceptable form of bigotry, let us listen to my high school English teacher, Mr. Witt, who told his class everyday that "Variety is the spice of life."

Posted by Beachwood Reporter at 9:20 AM | Permalink
The [Thursday] Papers
I'm going to ease back into the papers after my brief absence so I don't get the bends. Let's start with what I've missed in the Sun-Times's groundbreaking, six-part series into Chicago's changing kitchens.
* "Local celebs' kitchen IQs put to the test."
* "Local chefs invite you into their home kitchens."
* "Real men master their kitchen domains."
I feel this series building toward a big finish on Friday. Perhaps the word "formica" will finally be used.
Rope-a-Dope
Sun-Times editorial page editor Steve Huntley weighs in with a full column today about the big-box ordinance, comparing his grocer's job at age 16 in the piedmont hills of North Carolina to the jobs at Wal-Mart that adults in Chicago's poorest neighborhoods might land should the company build there.
Daley Dope
Huntley also observes in his column that there is "No doubt Daley built his own political organization. What politician does not?" Well, the chief revelation of the recent City Hall corruption trial was just that: That Daley, unlike previous mayors content to work within the party organization, built his own.
Joementum
The Tribune editorial page weights in on Joe Lieberman's loss: "Lieberman votes his conscience. Democrats said that wasn't good enough."
Democrats didn't oust Joe Lieberman because he votes his conscience. They ousted him because his conscience is too close to George W. Bush's conscience for comfort.
Nedmentum
Meanwhile, Michael Van Winkle writes on the Tribune's Op-Ed page that Lamont's victory is just the latest indicator of a political culture that leaves "more moderate, less ideological voices underrepresented." Because the Bush Administration and war supporters are moderate, non-ideological voices.
Naderman
* "'Think about if you wake up Wednesday morning, Nov.8, and George Bush is our president-elect because you voted for Nader,' Lieberman said. 'Electoral votes in Washington state, Oregon, could determine the outcome of this election. That's how close this is. Is that what you want to have happen?'"
-"Lieberman Addresses Nader Backers," AP, 10/27/2000
* "U.S. Sen. Joe Lieberman harshly criticized Ralph Nader Monday for running for
president, joining a chorus of Democrats who fear that Nader supporters will help send George W. Bush back to the White House.
"'I argued and Al Gore did in 2000 that a vote for Ralph Nader was effectively a vote for George Bush, and if you care about the environment and fairness and the economy as Ralph says he does, than you ought to vote for the Democratic ticket,' said Lieberman."
- "Lieberman urges Nader to rethink run for president," AP, 2/23/2004
- Tim Willette
[Editor's Note: Perhaps Lieberman is playing the same "I'm Only Trying To Help You" game that Ralph Nader plays so well, as described by our very own Marilyn Ferdinand in "Games People Play."]
Olympic Millstone
The big obstacle to Chicago's Olympic bid is obviously the fact that the new Soldier Field is too small to host opening and closing ceremonies, as well as several key events. Why doesn't somebody just say it? The mayor spent $650 million on a stadium nobody liked and it's not fit for the Olympics or, for that matter, a Super Bowl. Oops.
House of Stroger
The county has unpaid bills dating back to 2003. Debate question for Tony Peraica to pose: Mr. Stroger, are you proud of the way your father ran a county government that didn't pay its bills, and if elected, will you follow in the family tradition?"
Two Views
Headline juxtaposition of the day: "Boy's Shooting, Jon Burge - No Wonder Blacks Are Fed Up," next to "State Needs Lawsuit Reform, Topinka Says." (Sun-Times)
Evans Explained
A juror explains to reporter Natasha Korecki why Michael Evans, who spent 27 years in jail for a rape he didn't commit, was denied a financial award this week.
Crappy Transit Authority
The CTA is spending $1.3 million to test a $25 million system that will let you check online to see if your bus is running on time. Maybe they should spend that money to make sure the buses run on time. And the trains.
Kid News
"The studies got attention because they confirm the notion that today's kids are being poisoned by a culture that glorifies all the wrong things. But parents have been thinking that at least since Beaver Cleaver's era. This time, at least, they're wrong."
- Steve Chapman in the Tribune, on highly flawed recent studies about teen sex and violence
Bullseye
While I like the pro-big-box ordinance people more than the antis, I don't think it's appropriate for the Chicago City Council to set the wage rates for a particular industry. At the same time, I don't believe taxpayers ought to subsidize private industry. In other words, if Target is going to benefit from $68.5 million in tax-increment financing from the city, then maybe the city can dictate some rules as to how they operate. I'd prefer to let government govern and business do business instead.
Sneedlings
Phil Rosenthal did it so I didn't have to: The illness of Fidel Castro gave Michael Sneed yet another opportunity to crow about her trip to Havana as Gov. George Ryan's personal secretary in 2002 and mention, by Rosenthal's count, Castro's drinking of Asian water buffalo milk for the 11th time since. (last item before the birthdays)
But that's not all. "Most curious was Sneed's mention of eating yak yogurt this time around," Rosenthal reports. "The first time she mentioned Castro's yogurt she said it was buffalo yogurt. The next five times it was goat's milk yogurt."
Sneed, of course, has never mentioned Castro's repression of journalists in his country. Here is the bottom of the Reporters Without Borders Annual Worldwide Press Freedom Index:
161. Cuba
162. Libya
163. Burma
164. Iran
165. Turkmenistan
166. Eritrea
167. North Korea
At least Kim Jong-Il knows the going rate for an American gossip columnist is well within his budget.
The Beachwood Tip Line: Lactose intolerant.
Posted by Beachwood Reporter at 7:49 AM | Permalink
August 9, 2006
The [Wednesday] Papers
Editor's Note: Sorry, one more day of conducting business. The Papers will return on Thursday. But Tuesday's links still work.
1. "I've heard two arguments against the big box ordinance. The first is that we need jobs in minority communities. The second is that the law will be ineffective, because Wal-Mart will just ring the city with stores just across the city limits.
"Which is it folks? Because if Wal-Mart is just going to build on the other side of the street, can't city residents simply walk across the street to work there?"
- Yellow Dog Democrat, on Illinoize
2. The president goes on vacation. "Let's all hope that this year, the president doesn't tell his briefer 'Alright. You've covered your ass, now,' and then spend the rest of the afternoon fishing if handed another memo entitled Bin Ladin Determined to Strike in US, as he did five years ago."
- "An Unhappy Anniversary," Eric Alterman
3. Time Out Beirut.
4. The best-selling album of all-time. It's not what you think.
5. The all-purpose New Yorker cartoon caption (hat tip to Steve Johnson of the Tribune).
6. It does not take seven years to digest gum, and other popular science myths explored.
7. Former city budget director Bill Abolt, widely perceived as a Hired Truck scandal scapegoat, may run for alderman.
8. The Rolling Stones are wankers.
9. "9/11 Live: The Norad Tapes."
10." After joining up with a vicious gang of bikers known as the Slavers, Johnny (Erik Estrada of CHiPs fame) finds himself accused of a crime he didn't commit, the victim of crooked cops who want to turn Johnny's gang members against him. Now, alienated from the Slavers and enraged because they killed his wife and son, a leather-clad Johnny sets out on a one-man crusade in search of payback and revenge."
In Today's Reporter
* Our very own Pat Bataillon is filing daily to What I Watched Last Night. And by the way, you can too.
* Our very own Scott Gordon files part two of his series about kitchen reno . . . er, the Jammin' at the Zoo concert series. Only here in the BR. With killer illustration.
* If you wanna know what's wrong with Millennium Park - the book and the park - you have to read The New York Times. Or The Beachwood Reporter.
* Also only in The Beachwood Reporter: "Freedom Museum Exhibits We'd Like To See." If you only read one thing today, read this. If you've already read it, read it again.
The Beachwood Tip Line: Accepting money orders.
Posted by Beachwood Reporter at 8:42 AM | Permalink
What I Watched Last Night
Last night I saw some great footage on the CBS local news at 10. It was a clip from a political show called The Bleeping Truth. One guest called the other a liar and the other responded in typical politico fashion with an emphatic denial. Things got a little heated and one guest left the stage in a blind rage, but not before feeling it was necessary to hurl a plastic chair at his debating partner. That is classic politics.
I wish that all news channels would show this kind of material because it is downright hilarious. A chair blindsiding a guest is better than a pie in the face or its slimy modern-day equivalent. Chair hurling is what today's politics is all about, and it makes for good TV. I look forward to the moment in the 2008 presidential debate when Dennis Kucinich finally heaves a piece of furniture at Newt Gingrich - that will be MasterCard priceless.
And it's not as if local news organizations have much else to work with, outside of war in Iraq and the Middle East and (almost forgot!) Afghanistan and (apparently) Sudan. So chair-hurling it is. And let's send a bunch of reporters to "cover" the president's vacation at the phony ranch he bought just for the 2000 campaign in Crawford Texas. What a cowboy! Smoke em' out, Bushie!
Instead of a failing economy or a terrible foreign image or president that 60 percent of Americans don't like or a corrupt legislative branch or skyrocketing military spending, I wanna know what's on Condi Rice's iPod. There isn't enough of that sort of thing on the news.
If I were in charge of a local news station, I would make sure to bring the hot button issues in Florida home to Chicago. I would love to hear about, say, an alligator living in a Florida neighborhood. That's news, and that's the bleeping truth.

Posted by Beachwood Reporter at 7:58 AM | Permalink
August 8, 2006
In Little Steven's Garage
Playlist from the Aug. 6, 2006, episode of the syndicated Little Steven's Underground Garage show, which airs in Chicago Mondays at 10 p.m. on WXRT Radio.
Read on for a sampling the world's best taste in new and old garage rock, that of Little Steven. He may run Bada Bing, but he's king of the garage.
Title: Dance With Me
Artist: The Lords of the New Church
From: Is Nothing Sacred? (IRS, 1984)
Comment: Nothing is sacred in the B-movie world of Little Steven.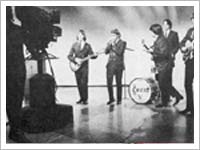 Title: Psychotic Reaction
Artist: Count Five
From: Psychotic Reaction (Double Shot, 1966)
Comment: One of the greatest fuzz guitar riffs ever.
Title: Pull Shapes
Artist: The Pipettes
From: We Are The Pipettes (Memphis Industries, 2006)
Comment: Not from Memphis, but Britain, a girl group worshipping at Phil Spector's altar.
Title: What's The Frequency, Kenneth?
Artist: REM
From: Monster (Warner Bros., 1994)
Comment: Garage rock? Really? Jangly ain't garage-y in my book.
Title: Bend Me, Shape Me
Artist: American Breed
From: Bend Me, Shape Me (SINGLE) (Acta, 1967)
Comment: Any way you want me.
Title: Dream The Night Away
Artist: Cheap Trick
From: Rockford (Cheap Trick Unlimited, 2006)
Comment: It's about time they acknowledge the greater Northeastern Illinois area that spawned them.
Title: Brown Sugar
Artist: Little Richard
From: King Of Rock'N'Roll (Reprise, 1971)
Comment: The Stones hit played with a lush all-girl chorus and James Brown-style horns.
Title: Ramblin' Gamblin' Man
Artist: Bob Seger System
From: Ramblin' Gamblin' Man (SINGLE) (Capitol, 1969)
Comment: Gotta hand it to Bob. He rocked when he was a three-man system.
Title: Bang Bang, You're Dead
Artist: Dirty Pretty Things
From: Waterloo To Anywhere (Vertigo, 2006)
Comment: It's that one guy from the Libertines, no, the sober one. He's definitely better off with this band.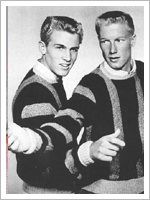 Title: Drag City
Artist: Jan and Dean
From: Drag City (Liberty, 1963)
Comment: Who was surfier? Jan or Dean?
Title: A.C.D.C.
Artist: Joan Jett & The Blackhearts
From: Sinner (Blackheart, 2006)
Comment: She still does '80s pop hair metal better than anyone actually did in the '80s.
Title: Walking the Dog
Artist: The Rolling Stones
From: England's Newest Hitmakers - The Rolling Stones (London, 1964)
Comment: Now England's biggest tax dodgers.
Title: Run For Your Life
Artist: Nancy Sinatra
From: Boots (Reprise, 1966)
Comment: Ups to Nancy for picking a great, underappreciated Beatles tune to cover, but that swingin' horn section shows she was always more Vegas than rock.
Title: In My Own Time
Artist: The Bee Gees
From: Bee Gees 1st (Polydor, 1967)
Comment: In the beginning there was Brian Wilson and his Aussie clone, Barry Gibb. Ever since Jimmy Fallon did him on SNL, all I can think of is him brow-beating his talk show guests.
Title: Soldier Of Love (Lay Down Your Arms)
Artist: Arthur Alexander
From: You Better Move On (Dot, 1962)
Comment: Who but Little Steven would play the originals of this obscure guy who so influenced John Lennon?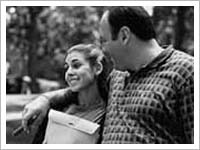 Title: Pinkerton's Assorted Colours
Artist: The Anderson Council
From: Fall Parade (Groove Disques, 2006)
Comment: Driving power pop from New Jersey (Little Steven hometown shout-out?) Maybe Meadow Soprano listens to them.
Title: And Your Bird Can Sing
Artist: The Beatles
From: Revolver (Parlophone, 1966)
Comment: My prize possessions are indeed weighing me down. How did John know?
Title: Your Love, Now
Artist: Th' Losin Streaks
From: Sounds Of Violence (Slovenly, 2004)
Comment: California band plays like they mean it.
Title: La La Land
Artist: The Go-Go's
From: God Bless The Go-Go's (Beyond Music, 2001)
Comment: The Go-Go's made the '80s a bit more bearable. Thanks, girls.
Title: Little Games
Artist: The Yardbirds
From: Little Games (Columbia, 1967)
Comment: Wow. Pure pop Yardbirds. Who knew they had a little Barry Gibb in 'em? Acrimony over this record is what led to the Yardbirds' break-up and, eventually, to Led Zeppelin.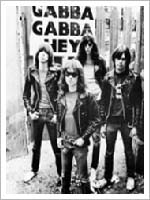 Title: Loudmouth
Artist: The Ramones
From: Ramones (Sire, 1976)
Comment: Well you're a loudmouth, baby. You better shut it up. Hey, it was the 70s.
Title: Country Girl
Artist: Primal Scream
From: Riot City Blues (Columbia, 2006)
Comment: Primal Scream rocks once again - no more synthesizers. This is "Let It Bleed"-era Stones.
Title: Rock & Roll Time
Artist: Roger McGuinn
From: Cardiff Rose (Columbia, 1976)
Comments: 12-string anyone? How many of those do they have in the garage?
Title: Why Do Lovers Break Each Other's Heart?
Artist: Bob B. Soxx & The Blue Jeans
From: Why Do Lovers Break Each Other's Heart? (Philles, 1963)
Comments: If we knew, we wouldn't need rock 'n' roll.
Title: King Of The Freaks
Artist: The Maggots
From: Monkey Time (Screaming Apple, 2006)
Comments: These guys should be in mono. They rock like the '65 Kinks.
Title: It's My Life
Artist: The Animals
From: Best of the Animals (Abkco, 1987)
Comments: I'm gonna ride this serpent.
Title: New Year
Artist: The Living Things
From: Ahead Of The Lions (Jive/Zomba, 2005)
Comment: St. Louis' Berlin family. T. Rex sighting under the arch!
Posted by Don Jacobson at 5:15 PM | Permalink
The [Tuesday] Papers
Editor's Note: I'll be attending to business most of the day and I haven't even seen this morning's papers yet, though I suspect they are filled with, well, more of the same folly that's in them every day. However, in the interests of serving faithful readers, here are at least a few links that may brighten and inform your day.
1. "I've heard two arguments against the big box ordinance. The first is that we need jobs in minority communities. The second is that the law will be ineffective, because Wal-Mart will just ring the city with stores just across the city limits.
"Which is it folks? Because if Wal-Mart is just going to build on the other side of the street, can't city residents simply walk across the street to work there?"
- Yellow Dog Democrat, on Illinoize
2. The president goes on vacation. "Let's all hope that this year, the president doesn't tell his briefer 'Alright. You've covered your ass, now,' and then spend the rest of the afternoon fishing if handed another memo entitled Bin Ladin Determined to Strike in US, as he did five years ago."
- "An Unhappy Anniversary," Eric Alterman
3. Time Out Beirut.
4. The best-selling album of all-time. It's not what you think.
5. The all-purpose New Yorker cartoon caption (hat tip to Steve Johnson of the Tribune).
6. It does not take seven years to digest gum, and other popular science myths explored.
7. Former city budget director Bill Abolt, widely perceived as a Hired Truck scandal scapegoat, may run for alderman.
8. The Rolling Stones are wankers.
9. "9/11 Live: The Norad Tapes."
10." After joining up with a vicious gang of bikers known as the Slavers, Johnny (Erik Estrada of CHiPs fame) finds himself accused of a crime he didn't commit, the victim of crooked cops who want to turn Johnny's gang members against him. Now, alienated from the Slavers and enraged because they killed his wife and son, a leather-clad Johnny sets out on a one-man crusade in search of payback and revenge."
In Today's Reporter
* Our very own Pat Bataillon is filing daily to What I Watched Last Night. And by the way, you can too.
* Our very own Scott Gordon files part two of his series about kitchen reno . . . er, the Jammin' at the Zoo concert series. Only here in the BR. With killer illustration.
* If you wanna know what's wrong with Millennium Park - the book and the park - you have to read The New York Times. Or The Beachwood Reporter.
* Also only in The Beachwood Reporter: "Freedom Museum Exhibits We'd Like To See." If you only read one thing today, read this. If you've already read it, read it again.
The Beachwood Tip Line: Accepting money orders.
Posted by Beachwood Reporter at 7:13 AM | Permalink
What I Watched Last Night
ESPN covered the first day of Notre Dame's football practice in four straight shows yesterday: Rome is Burning; Around The Horn; Pardon The Interruption; and SportsCenter. Amazing how the fourth-ranked team in the preseason polls gets so much coverage. Perhaps the three teams ahead of them practiced too? We'll never know.

While Notre Dame has its share of anti-fans, it's striking how many really eager fans still remain ready to root for their beloved Irish. I am pretty sure that the same people that love the Fightin' Irish love the following teams: the Yankees, the Lakers, the Patriots, the Duke Blue Devils, and the (pre-strike) Detroit Redwings.
Notre Dame will do fine this year, but for the record: they are not going to the National Championship and Brady Quinn will not win the Heisman. They will lose a game early and be out of contention for the rest of the year. And we'll be stuck watching wall-to-wall coverage of them anyway.

Seeing ESPN pander to Notre Dame fans all day yesterday really made me sick. Every year around this time we college fans get to hear about Notre Dame and how they are going to win it all again this year. Lately, ESPN has been getting on my nerves. Their hype about everything is getting old. First with the Notre Dame stuff, and then sandwiching it with Tiger Woods as the greatest golfer ever. It would be nice if EPSN could just cover sports like they did before ABC/Disney bought them out.
Seems to me that since the buyout ESPN has been more talk and less sports. Sort of like how MTV rarely plays music anymore. PTI is a great show, but only when Mike Wilbon and Tony Kornheiser are on together. Around the Horn is equivalent to the fashion police section in Glamour magazine. The four idiots they put up on the screens moan about each other and then have a fake point system to determine a winner. Woody Paige and Jay Mariotti are bickering like an old married couple by show's end. I truly feel bad for Tony Reali; he is the only reason that show is still on. Rome is Burning is terrible.

ESPN has gone downhill and there is a huge opening for someone to swoop in and take it. The Best Damn Sports Show on Fox won't be it because of the annoying presence of one person: Tom Arnold. So as ESPN becomes the sports version of MTV, we look to a new era in mindless television. ESPN even programs reality shows and game shows now. Enough with just showing sports. Who wants to see the games when we can watch those who write about them instead?

Catch up with Pat Bataillon's daily dispatches from the front lines of awful television viewing, in the What I Watched Last Night collection.
Posted by Beachwood Reporter at 5:42 AM | Permalink
August 7, 2006
Millennium Park (The Book): A Slight Souvenir
Michael J. Lewis, the author of American Art and Architecture, among other works, reviewed Timothy Gilfoyle's Millennium Park: Creating a Chicago Landmark in The New York Times Sunday Book Review last weekend, and when I saw the pull quote, I thought, uh-oh, here we go again.
"Starting from scratch," the Times stated in boldface, "Chicago has turned a wasteland into America's most dazzling urban park."
Lewis's enthusiasm early in his review also set my teeth gnashing - he's impressed by the $475 million cost of the park, seemingly oblivious to the contract cronyism and mismanagement that drove the price tag so high, instead oddly comparing the park's cost favorably to estimates for a World Trade Center memorial. Lewis also describes the park's construction as swift, when the joke around here was that the park was named for how long it would take to get it built.
Then again, maybe Lewis only has Gilfoyle to go by. Fortunately, Lewis recognizes that something is amiss. By the end of his review, he is questioning Gilfoyle's account of the way the park was built - and its artistic value - in a way that I haven't seen done here amidst Chicago's parochial, prideful press.
If only the Chicago media could put their pompoms away long enough to give the ideas at the conclusion of Lewis's review an airing here.
Instead, we have to rely on Lewis and The New York Times to write a passage like this:
"Gilfoyle has written a thorough account of the creation of these works. But he is not particularly critical; he tends to rely on what the artists and their promoters say, making no aesthetic judgments. Nor does he judge the park as a whole - or even consider whether it is a whole - which will disappoint the reader looking for some suggestion as to how good it actually is."
Well, thank you Michael Lewis!
As I have written, Millennium Park does not function as a whole. The disparate parts have no relationship to each other. Lewis, in his review, explains why: Various donors such as Cindy Pritzker and Crown family ponied up their dough on the condition that they could choose the artists and the works that their money would purchase. This got the park built, but it is a park whose central planning became unmoored because the mayor couldn't manage it, and Sara Lee chief executive John Bryan had to rescue it for him.
"Not until Page 343," Lewis writes, "do we discover how much sober and intelligent criticism has been leveled at the park, and from the very outset. What Gilfoyle does not say (and perhaps doesn't see) is that a park financed by donors given the power to select objects and artists will look very different from one in which aesthetic or social concerns predominate from the first. It will tend to be less a unified landscape than a series of detached vignettes - in effect, naming opportunities."
Gilfoyle is a history professor at Loyola University, but by Lewis's lights, his account is hardly befitting a rigorous academic. "[E]verything is put in the most positive light possible, a quality that, together with the platoons of tuxedoed donors whose photographs we encounter along the way, imbues the book with the kind of earnest boosterism we expect in an annual (or perhaps millennial) report," Lewis writes.
Gilfoyle has said that he had editorial independence, but also that the book was not his idea. "The original concept and much of the funding for the project was not Gilfoyle's but that of Josephine and Newton Minow, Chicago history enthusiasts who were convinced that the park's creation was a watershed event in the city that needed to be documented," Kevin Nance wrote in the Sun-Times in June.
It's unlikely, of course, that Minow would have sought out an author whom he felt might be critical of the park.
And that's just fine with the Tribune, which, as is typical, waited a month after its release to review Gilfoyle's book, and then assigned it to Lois Wille, a former editorial page editor for the paper who once published her own boostergram about a downtown development.
In her review, Wille called Gilfoyle's book "a biography that suits [the park] to a T."
Wille declines to state whether she agrees with this assessment by Gilfoyle, though she relays it to readers: "There are plenty of other heroes in this book, including the unsung kind. No villains, though, although Gilfoyle does bemoan a pesky press that confused dramatic upgrades in concept and acreage with 'cost overruns.'"
The press just didn't understand when the Daley administration made things up as it went along and the cost of the park skyrocketed.
But maybe, in a perverse way, Gilfoyle's book does suit the park to a T.
"It may well be that such a park reflects our values and how we live today, but the Chicago planners seem to have considered no alternatives," Lewis writes. "Millennium Park is indeed a handsome souvenir of the park, but somewhere between the lines is a cautionary tale of what happens when the fund-raising arm assumes aesthetic control by default."
Posted by Beachwood Reporter at 7:43 PM | Permalink
Everyband at the Everyzoo: Collective Soul 'rocks' Lincoln Park
Every year, the presence of mediocre but once moderately successful bands that fill out the lineups of dozens of concert tours and small local festivals and concert series' inherently pose a question to their fans and the rock world at-large: What keeps us going?

In my first report on Lincoln Park Zoo's "Jammin' at the Zoo" summer concert series, I found that the Gin Blossoms attracted a surprisingly loyal audience, in addition to the "let's just get out of this damn house and go SOMEWHERE!" bunch. Fellow rockers-of-my-middle-school-days Collective Soul, who played the series' second installment a week ago Friday, are in a tighter spot. Sure, people sang along with hits like "December," but CoSo was never the most stylistically distinct band. Lead singer Ed Roland may be among the more pleasant in a sprawling generation of Eddie Vedder impersonators, but people aren't going to puzzle over Roland's oft-slurred words as they do Vedder's. He's only Ed Roland.
Collective Soul play a random mix of symphonic rock ("The World I Know"), domesticated grunge ("Gel"), and, on their recent albums, something that sounds much like Matchbox 20 (hey. Matchbox: I won't honor your pretentious "real" name). This means that, like rock itself, they're eclectic and derivative. Eclectic and derivative: Muddle 'em together and you just might get "Collective." They can still sell tickets - the Zoo show sold out - but, artistically speaking, what the hell are Collective Soul supposed to do now? Embrace their role as the Everyband and play zoos across America?
Their songs have always relied catchy, simple chord progressions, but they never produced anything as spirited as Pearl Jam's "Not for You" or Soundgarden's "Jesus Christ Pose" - and even Chris Cornell is hell-bent on breaking my heart these days. As an Everyband, CoSo can merely incubate the spirit of competent (if slightly lazy) early-to-mid-'90s rock, especially as shows like Jammin' at the Zoo draw people who are old enough to have hated the first generation of Nirvana fans.
Collective Soul at least seem to embrace their lesser, copycat status. Consider their latest video, for the song "Better Now." The band performs in the middle of a two-lane road, literally just waiting for a girl to drive up, not unlike U2's video for "Beautiful Day," set in part in the middle of an active runway. It's as if Collective Soul's job is to homogenize the images and sounds of the leading bands in their market sector and re-package them in even more palatable, strip-mall-ready doses.
I expected to spot at least a few people exuding '90s-rock nostalgia, but judging by the t-shirts, there was little to be found. I did see one or two battered-looking Collective Soul t-shirts, but I saw at least a dozen newfangled, fashion-conscious ones. Wear them while watching Sex and the City! Wear them while sampling new skin-care products and Bath & Body Works!
Collective Soul and other bands of similar ilk are doing their part for this slice of the culture. After I wrote up the Gin Blossoms show, zoo spokeswoman Kelly McGrath kindly kept me on the press list despite my arbitrary criticisms. She also said she wished I'd mention that income from Jammin' helps keep the zoo free. My first reaction was, fair enough-- but I'm a critic now! But I've come to realize that, even if a free zoo isn't an essential end in itself, every dollar we put up voluntarily helps to protect us from the city's and park district's bungling largesse.
It's also a reminder that public amenities can be marketed to the local luxury set as well as to tourists and middle-class locals. Even more so than at the Blossoms show, the zoo seemed to anticipate a sophisticated, child-bearing bunch. The cardboard Sam Adams cutouts showed up again, as did the Midtown Tennis Club (raffling off free memberships) and tables bearing free copies of Chicago magazine and luxury real-estate catalogs. The CoSo crowd got some extra goodies, though. Pontiac displayed two versions of the Solstice, its new "luxury roadster" - one in "Mysterious" black and another in "Aggressive (victory)" red. The local real estate brokerage sponsoring the show threw in a coloring book consisting of a grand total of six pages apparently printed from this National Geographic Society coloring page and hastily bound at Kinko's.
They should have made this thing bigger, because it apparently wasn't enough for one toddler I spotted. His parents, standing on the right side of the stage - right behind a booming set of PA speakers, no less - kept trying to lift him onto the stage. At one point he succeeded in waddling over to one of the guitar players.
Before the show started, I found some shade in the alley between the great-cats house and the food court--"Cat Food Alley," let's call it--which seemed to attract a whole Tom Waits album's worth of loners and misfits. It's where Jammin's sturdy veneer of class goes to die. "This is the place that takes THREE HOURS?" a grown woman whines aloud as she follows her son into the food court. About 15 seconds later, she storms out, huffing, "OK, I believe we'll never do this again." (For some perspective: It took me only about five minutes to get a cheeseburger in the food court, even though it's crowded.) Her husband tried to calm her down a little bit. If anything was going to save this family's evening, it might as well be an Everyband to take the edge off.
Collective Soul's opener, Treaty of Paris, is one of those Everybands that hasn't yet come to terms with its place in the rock universe. "Yes, we're generic," their music insists, "but our hearts are so full!" Got a mood to set? We sets 'em up cheap. Their ambition to create a gaping sky of emotion in the stultifying cardboard box that is mainstream rock may be genuine, but they are ignorant of the box, as well as, on this night, the happy chattering and picnicking of the zoo crowd, blissfully unaware that the band onstage is really feeling it.
Treaty of Paris clearly demonstrates why it's becoming more common to split rock up into large group tours, festivals and the like. As youthful and energetic as they seem to be, they're too earnest--and a little too eager to force the crowd to get excited - to fit in at a festival like Pitchfork. Instead, they've been on the Warped Tour. Compared to Pitchfork, Warped seems more and more like a tour for people who just need to get riled about something (though it usually includes at least a few solid hardcore punk bands), so I realized it's a perfect fit for the Treaty as lead singer Mike Chorvat - loser of the Jason Schwartzman lookalike contest, for sure--pumped his arm into the air and the two guitarists went into feigned rock-n-roll convulsions. And that was only a minute or so into the set.
I can understand all that physical effort, because there's nothing exciting about their music itself - a soggy salmagundi of U2, Superchunk, Matchbox 20, and post-punk. In fact, they need to be placed in a sub-genre, "Matchboxcore," which I name for Matchbox 20's obnoxious, whiny tendencies. So many young bands have taken that to an ungainly extreme. I can't even name most of the bands that would fit into this genre, but we've all heard them, beating down on us from fast-food restaurant speakers, clogging up VH1, and just in general making "Push" and "If You're Gone" sound graceful and restrained by comparison.
Or maybe this group of bands could be filed under Collective Soul, where soul goes to die when the market-tested formulas are collected together and the distinct is smoothed away - it's still rock, but rock safe enough for yuppie zoos, where threats are defused and wonder is caged.
Posted by Beachwood Reporter at 10:36 AM | Permalink
What I Watched Last Night
I was having an enjoyable Sunday evening watching television until I saw the preview for World Trade Center. Now I am not going to go into some "terrorists winning" babble like our beloved president does so much. Nor am I to go into some America-support-our troops-in-the-War-on-Terror nonsense. am going to speak the truth. The truth is something we rarely hear any more so this should be refreshing.
Ludicrous.
The gracious people at Paramount have decided to give 10 percent of all profits made in the first five days to four September eleventh charities. Those charities are: The World Trade Center Memorial Foundation; Tuesday's Children; The Tribute World Trade Center Visitor Center; and The New York Police and Fire Widows' and Children's Benefit Fund.
Embarrassing.
Paramount should be ashamed of what they are doing out of the goodness of their wallet, er, heart. This movie will probably make $50 million in those five days; apparently $5 million makes up for the greedy exploitation of 2,976 deaths.
Greed.
How about World Trade Center covers their production costs and the rest goes to 9/11 charities? That would seem fair. That day hurt everyone, but some more than others. To relive that day, no matter how savvy and artistic, I am not ready for.
I will not be seeing this movie until all profits go to charity. I am sorry for starting a Monday with such a downer dose of television viewing. I did get to watch Caddyshack on ESPN Classic and Dirty Jobs on the Discovery Channel. So at least the whole night was not a wash.
Posted by Beachwood Reporter at 10:17 AM | Permalink
The [Monday] Papers
The Sun-Times began a six-part series on its front page on Sunday called Counter Culture.
The series is about "what's cooking in Chicago's changing kitchens."
Six.
Parts.
Kitchens.

War Stories
"The naive complicity of the press and the government was never more pronounced than in the prelude to the invasions of Afghanistan and Iraq," legendary White House correspondent Helen Thomas writes in her new book, Watchdogs of Democracy?. "The media became an echo chamber for White House pronouncements. Sadly, too, many statements were misleading and false on both sides. Reporters became stenographers instead of interrogators."
Sun-Times Washington correspondent Lynn Sweet includes that passage in her review of Thomas's book on Sunday, as well as Thomas's statement that "My concern is why the nation's media were so gullible."'
Sweet writes that Thomas describes White House reporters as being too timid to question the Bush Administration, "asleep at the switch" and in a "coma."
Sweet thinks she's being more kind to her colleagues in her own assessment, but I don't think Sweet's defense does anything but make the media look even more pathetic: "I think the tough questions were asked. The problem was few journalists were able to dig at the answers . . . Getting the facts was not easy. The difficulty in determining whether a key Bush claim - that Iraq had weapons of mass destruction - was [true was] so formidable that even former Secretary of State Colin Powell was duped. Remember his testimony at the United Nations?"
I do. But just what about it does Sweet remember? Six months after Powell's testimony, the Associated Press published a report, "Powell's Case For Iraq War Falls Apart 6 Months Later."
Where was the six-part, front-page Sun-Times series on that?
Meanwhile, on Monday, the Sun-Times published a wire story "50% Still Think Saddam Had WMD."
It wasn't on the front page, where important kitchen news goes, but hey, why force truths about the war on your readers.
Kitchen Itchin'
Maybe the Sun-Times has agreements with certain advertisers to write about kitchen remodeling, because the alternative - that they do it because they think it's good and interesting work - is just too awful to contemplate.
After all, we suffered through Neil Steinberg's "Hammered and Nailed" (no pun intended) series in 2002 and 2003 about his home renovation, including his kitchen, with such memorable installments as "Bathroom Tile Causes Near Panic Attack," "Missing Safety Strip Could Tip Sanity Scale," and "Eventually, The Buried Treasure In Basement Will Be A Sump Pump."
And already earlier this year, Debra Pickett regaled us with hilarious and charming tales of her kitchen project, including "Kitchen Chronicles, Take 27," which included this priceless passage:
"In theory, we'll have a working kitchen (including sink!) by the end of the day on Wednesday.
"I considered this Sunday afternoon, as I was washing dishes in the bathroom sink, and realized that this whole remodeling exercise has been our version of one of those we-were-so-poor-in-our-younger-days stories that older folks often tell about their newlywed days."
Will Sneed tittle-tattle about her kitchen next?
Crime Sells
With the real war news safely tucked inside the paper, the Sun-Times runs a war-sized headline on its front page on Monday asserting "CTA: More Riders, Less Crime." The statistics comparing the first six months of this year to the first six months of last year, however, are remarkably similar in every category except robbery, in which reported incidents dropped from 96 to 63, a 34 percent drop.
"Statistics from the Chicago Police Department show a similar trend in reports of aggravated battery," Monifa Thomas reports.
The graph accompanying the story, however, shows 38 aggravated batteries in the first half of 2005 and 37 in 2006.
"[T]he number of criminal sexual assaults and burglaries remained the same," she writes.
So, in other words, same-old same-old.
Pundit Patrol
* In the Sun-Times, Mary Laney wonders why everyone is piling on Mel Gibson. "Was it because of the success of his movie Braveheart?" she wonders. No, really. She wonders that. She also argues against the evidence that the things people say when they are drunk bear no connection to their real feelings. After all, how can you mean what you don't remember?
I guess Gibson must have been drunk when he called the Holocaust a "numbers game," supported a Holocaust-denial group's political candidate in Australia, and made The Passion of the Christ.
* In the Tribune, playwright David Mamet places the Gibson incident amidst the anti-Semitism that often gets lost in debates like those over the latest warfare in the Middle East. In other words, one inescapable fact is that one side wants to destroy Jews, and not just for land, while the other side would like to live in peace.
* Local PR maven Kathy Posner calls Neil Steinberg on the carpet for his misogynist blond jokes (second letter). Posner fails, however, to indict Steinberg on the worst part of the stupid, lazy, column-ending jokes he uses as filler: They aren't funny.
[CORRECTION 11:30 a.m.: Posner is no longer in public relations; she retired four years ago to focus on philanthropic work.]
* Carol Marin writes that the increase in the minimum wage in Santa Fe, N.M., "has stimulated the economy" there. Perhaps the Chicago City Council should have raised the minimum wage for everybody, not just big-box workers.
Marin also writes that, "Unlike New York, where they just broke ground on a huge and affordable housing complex that will offer more than 2,000 new homes, part of a long-range plan to create 165,000 new affordable units, Chicago is lagging far behind when it comes to stopping the hemorrhage of the middle class out of the city. We are becoming a city of extremes. Extreme wealth. Extreme poverty. And extreme arguments about the perils of a 'living wage.'"
House of Daley
The mayor is on the case. He has appointed a fashion director.
House of Cards
"No Doubt, Aldermanic Clout Is Out."
Teen Scream
"Teens whose iPods are full of music with raunchy, sexual lyrics start having sex sooner than those who prefer other songs, a study found."
Or, perhaps the type of teens who start having sex earlier are more likely to load their iPods with music filled with raunchy lyrics.

The Beachwood Tip Line: Countering the culture daily.

Posted by Beachwood Reporter at 8:50 AM | Permalink
August 4, 2006
The Weekend Desk Report
Braving the bacteria-filled cesspools of society to bring you the news that matters most.
Market Update
The markets were rattled this week by reports that new job creation slowed in July. However, analysts remained upbeat and urged investors to consider that while times may be tough for teachers, surgeons and weasily PR flacks, the economy has shown signs of spectacular growth in the vital field of talentless camera-whoring.
Condi-scending Attitude
After failing to impress with Brahms, Secretary of State Condoleezza Rice this week revealed her surprising belief that the best way to stop the fighting in the Middle East might just involve a ceasefire. Aides have hinted that this weekend might see Secretary Rice publicly support the notion that oxygen is best inhaled by contracting the diaphragm. No word yet how she feels about the role of the earth's rotation in producing sunsets.
Democratic Up-Rice-ing
This week also saw Secretary Rice offer U.S. support should anyone in Cuba decide now might be a good time to overthrow their government. Given the sort of long-term peace and security such involvement generally guarantees, we're surprised they're not out in the streets of Havana already.
Meltdown Explained
Finally, eager to head-off criticism following his contentious arrest for drunk driving, Mel Gibson issued a statement saying his anti-Semitic words did not reflect his true beliefs. With concrete evidence of his offense sure to emerge, we expect Gibson to issue further statements that he was dehydrated at the time and that a massage therapist rubbed anti-Semitic cream on his legs just before his fateful wild ride.
Posted by Natasha Julius at 11:21 PM | Permalink
What I Watched Last Night
Since it's Friday, I don't want to dwell on the past too long, so I'll make it quick. Two lessons learned - or re-learned - last night. From It's Always Sunny in Philadelphia, the useful tenet "That's politics, bitch!" From The Wedding Singer, that Drew Barrymore is still extremely annoying. I only got to watch It's Always Sunny in Philly because of an intense game of Scrabble with my girlfriend. She is most likely blushing now. Picture that. She bested me by a score of 241 to 237. I was taught to take a loss in stride and congratulate my opponent on a game well-played. I must take this opportunity to congratulate her. Congrats!
I couldn't string any points together. I was just out of it. I had to think about what was different about this night. And then it hit me: Drew Barrymore's squawk box was melting my brain. Listening to Drew Barrymore "act" last night took me completely off of my game. She has always been a pain in my brain, but I never thought she could through my entire thought process out of whack. But she did.

Look, I was not impressed when she flashed David Letterman on his birthday a few years back. I saw ET probably a hundred times when I was a kid and I don't remember how she did. I almost puked after seeing Charlie's Angels. It's a good thing that Bill Murray got a payday for that film. Without him those two hours would have been a complete waste. I honestly can't think of any other movies that she has been in. And yet, for some reason she is on the Hollywood A-List. Where does that come from? Let's explore.

She was in ET. Steven Spielberg directed that. Steve has won a couple of Oscars for that and a couple other flicks. Tom Hanks starred in Saving Private Ryan and won an Oscar with Steve. Tom also won one for Forrest Gump that Steve directed. Haley Joel Osment was in Forrest Gump with Tom Hanks. You'll also remember Haley seeing dead people Sixth Sense with Bruce Willis and Pay it Forward with Helen Hunt and Kevin Spacey (not diving into that combined talent or this would never end).
Basically what we have learned here is that if a child is in a successful movie they will be famous for absolutely no reason. I have never heard anyone say, "Wow, Drew Barrymore did such a great job. I can't believe how talented she is." I will also never hear, "Drew Barrymore was cheated out of the Oscar this year. She definitely deserved it."
Some child stars vanish into a world of drugs and others stay popular. I guess that's politics, bitch.

Posted by Beachwood Reporter at 8:31 AM | Permalink
The [Friday] Papers
1."Daley Mocks Meeks Over N-Word."
Frankly, I don't have a problem with Meeks - or rappers - using the n-word, given the context with which they do so. All non-blacks are prohibited from using the word, as they should be. People who don't see the difference are never going to understand why.
2. Basis of a compromise on the ongoing big-box ordinance debate? "Chicago Federation of Labor president Dennis Gannon said he has trouble believing Target would turn its back on $58 million in city subsidies at [its] North and South Side projects."
Perhaps the city's subsidies to retailers should be tied to an agreement to paying the wages outlined in the new ordinance. If the retailers want to go it alone, so be it. Pay the wages they wish, but don't take the city's (taxpayer's) money.
3. Celine's Country Bluegrass Blues?
4. From testimony before the Senate Armed Services Committee on Thursday:
Sen. John McCain: You said there's a possibility of the situation in Iraq evolving into civil war. Is that correct?
Gen. Peter Pace, chairman of the Joint Chiefs of Staff: I did say that, yes, sir.
McCain: Did you anticipate this situation a year ago?
Pace: No, sir.
Isn't that the way it goes? The chairman of the Joint Chiefs of Staff is always the last one to know.
5. A full line of putting greens solutions.

6. From testimony before the Senate Armed Services Committee on Thursday:
Sen. Hillary Clinton: Yes, we hear a lot of happy talk and rosy scenarios, but because of the administration's strategic blunders and, frankly, the record of incompetence in executing, you are presiding over a failed policy. Given your track record, Secretary Rumsfeld, why should we believe your assurances now?
Don Rumsfeld, Secretary of Defense: My goodness.
7. "I have never painted a rosy picture," Rumsfeld said. "I have been very measured in my words. And you'd have a dickens of a time trying to find instances where I've been excessively optimistic."
But a review of . . . nah, too easy.
8. This looks good.
"The Last Slide Projector is an hour-long documentary film that tells the story of the production of the last Carousel slide projector by Eastman Kodak. The film documents the end of an era and traces the varied histories of an apparatus and a medium that has been central to family memories, to education, to art history and to the development of both cinema and corporate culture.
"Beginning with Kodak's announcement of their decision to cease production, the film chronicles the process of ending for a number of people who were intimately involved with the production and use of the projector. The film also considers the Carousel projector's role in the story of the Eastman Kodak company and how recent changes in the company reflect shifts in American manufacturing more broadly.
"A prime example of the transition from the analog to the digital, The Last Slide Projector explores some of the consequences of technological progress and planned obsolescence and examines the impulse toward nostalgia that loss and endings often inspire. Paige will be at the screening and available after for a discussion."
At Mess Hall, 6932 North Glenwood Avenue; Morse stop on the Red Line. Friday, August 11, 7:30 p.m.
9. "Be Here To Love Me: A Film About Townes Van Zandt."
10. Irony alert: Tribune Company announces layoffs but increases stake in CareerBuilder.com.
11. "Here's happiness, which equals food + bondage, for a mere $5.49. I'd call that a 'lunch special' all right."
12. "National Disgrace: Oprah Highlights Illinois Education Gap."
13. "A spokesman for Emanuel declined to specifically address White's charges [linking the Daley patronage scandal to Emanuel's campaign], dismissing him as a tool of the National Republican Congressional Committee."
Perhaps it takes a tool to see one, given that Emanuel is chairman of the Democratic Congressional Campaign Committee.
13. Even though Sun-Times editorial page editor Steve Huntley wants us to "stop griping about Exxon's 'excess profits,'" isn't he accidentally arguing today that Big Oil is in bed with the terrorists?
14. "Eileen Sahli, the mayor's liaison on homelessness and supportive housing, said she was unaware that homeless families were being relocated to public housing in other cities and emphasized that it's not part of the city's policy on eliminating homelessness."
Still, they'll take it.
15. "14 Classic Tom Petty Opening Lines."

The Beachwood Tip Line: Raised on promises.
Posted by Beachwood Reporter at 7:52 AM | Permalink
August 3, 2006
What I Watched Last Night
I watched The Hills on MTV last night because the Cubs game was rained out. Amazing how the Cubs can disappoint me even when they don't play. I would rather have a medieval doctor perform a bloodletting on me than watch that show.

Bloodletting was a medical process whereby a patient would allow a doctor to cut them open and let their blood spill out until they were healed. Brilliant. But compared to watching The Hills, a bloodletting would have been akin to eating free ice cream in a puppy store.

It was the season finale last night, and it was terrible. For those of you that are vaguely familiar with the show, Lauren stayed with Jason instead of going to Paris. I'd really prefer not to spend any more time and energy on this pain-inducing excuse for televised entertainment.
Watch It's Always Sunny in Philadelphia tonight on FX at 9. It is not for the easily offended, but it won't let you down. I promise.
Posted by Beachwood Reporter at 9:53 AM | Permalink
The [Thursday] Papers
In a couple simple paragraphs this morning, the Tribune reminded readers of the lessons we keep hearing about that the city learned from the 1995 heat wave. "Over the last few days, agencies in the city have conducted thousands of well-being checks on senior citizens and public-housing tenants, and hundreds of residents visited the cooling facilities throughout the city. About 1,000 people have been evacuated from their homes because of heat-related concerns or because their homes lost power. ComEd put up many of those people in area hotels," the paper reports.
"The city also used its automated call-back system to send phone messages to elderly residents advising them to take whatever precautions necessary to maintain their safety. Reminders also were posted on message boards around the city.
"Experts agree that these measures have had a considerable effect on the number of heat-related deaths recorded each year since 1995."
I'm sure that is true. The corollary, then, is that the city monumentally and lethally screwed up in 1995, when more than 700 Chicagoans died in a heat wave that Mayor Richard M. Daley refused to acknowledge.

"My commissioners, my performance and city employees were excellent. I've got no criticism whatsoever," Daley said back then.
I am not aware of the mayor in the 11 years since admitting his mistakes. But the city's improved new state of readiness is evidence on its face that the administration was not just unprepared in 1995, but, given its reaction to the crisis, stubbornly unprepared and willfully unwilling to face reality.
As Eric Klinenberg points out in Heat Wave, the mayor's after-report on the tragedy was called "Final Report: The Mayor's Commission On Extreme Weather Conditions"; note the lack of reference to, um, the heat wave. The cover of the report contained graphics of both a sun and a snowflake.
The report, controlled and edited by the mayor's office, was of course a whitewash. "The executive summary offered by the Mayor's Office, for example, reports that 'the numbers of African-American and white victims were almost identical,' even though the death ratio and age-adjusted death ratio - which are included in a less prominent section of the document - show that African-Americans experienced substantially higher death rates than whites. Similarly, the only neighborhood-level analysis presented in the summary explains that 'nearly all community areas in Chicago were affected,' which is analagous to saying that nearly all areas in the city are affected by poverty or crime, because it conceals the enormous variation in neighborhood mortality levels," Klinenberg wrote.
The Tribune also says today that the city "came under severe scrutiny" for its handling of the 1995 heat wave. Really? Not by the local media, according to Klinenberg's exhaustively researched book, published in 2002. It was Klinenberg, not the local press, who reported nauseating nuggets like this one from a "key member" of the Department of Health:
"When Daley denied the Chief Medical Examiner's reports, he defined everything that the city would do on this for the next six months. You have to understand, there were nine refrigerated trucks holding bodies in the parking lot of the morgue, a long line of police cars delivering more, and there is the mayor - mayor of the third-largest city in the United States - denying that people were dying, or later denying that the deaths had anything to do with the heat. Imagine what the mayor's position on the heat wave did for the morale of other city employees and city agencies, or how it limited their capacity to do their work. Once the mayor took the position that the death rates were overstated it became impossible for city employees to say anything else. We were forced to find all sorts of ways to reframe the issue or to talk around what was happening. We couldn't contest his position, and in this case that meant we couldn't be fully explicit about what we were finding."
Daley's position also successfully framed the media's coverage, Klinenberg shows. At the Tribune, "the situation provoked a conflict among the editors, with some of them sympathetic to Mayor Daley's initial claims that the mortality figures were overstated, while others were convinced that the city was experiencing a genuine catastrophe."
Of course, it doesn't matter what editors think; what matters is going out and getting the story. But the mayor's statements - which we now know we're part of a concentrated public relations effort - put doubts in the minds of local editors, reporters, and even hard-boiled columnists such as Mike Royko, who wrote a front-page column titled "Killer Heat Wave Or Media Event?"
Daley managed to frame the media coverage for editors who were not strong-minded enough to do it themselves, and Klinenberg details in his book that skepticism toward the statements of the Chief Medical Examiner Edward Donoghue, not Daley, framed the after-coverage that looked back on the tragedy as well.
Of course, local television news outlets performed even worse than the prints. Consider the plight of Paul Douglas, then the meteorologist at Channel 2: "I'll never forget [the executive producer] kept coming over to us, she kept asking, she wanted to do a live shot with some place in the United States that would be hotter than Chicago. She kept talking about wanting to do a live shot with a meteorologist in Phoenix . . . You know, basically making it more of a featurey, lifestyle kind of cutesy - 'Hey, let's have the dueling meteorologists try to figure out who's hotter' - story . . . And I kept pleading with her and telling her, 'You're missing the point. We should have people at the hospitals, we should have people at City Hall.' And it degenerated into a shouting match in the newsroom. She started screaming, 'You don't get it, you don't get it! This is television!' And I said, 'I do get it. I understand. This is a dangerous situation for Chicago. We are the hottest spot. People will be dying later today. That's your story."
Earlier this week, Channel 2 set out to see if it could actually fry an egg on the sidewalk.
*
The 1995 heat wave was, as far as I can tell, the worst natural disaster in the history of the city. More than twice as many died as did in the Great Chicago Fire of 1871, which arguably wasn't a "natural" disaster anyway. The city's willful mismanagement of the disaster ranks among the greatest urban botches of all time. The media was equally as lost, perhaps because newsrooms are filled with people relatively unaffected by deadly heat waves. By the time the Tribune finished about two months of reporting out a systematic examination of who died in the 1995 heat wave, in an effort to rectify what some in the newsroom thought was inadequate real-time coverage, the newspaper's editors changed course. They didn't think publishing the story that September was a good idea. The heat wave was "a summer story." No one would be interested anymore. The 1995 heat wave was among the greatest urban reporting botches of all time as well.
*
"Mayor Richard Daley contended Wednesday that city service requests never have been filled at election time to curry favor with voters for candidates he has supported," the Tribune reports today.
"Anyone running for office can claim to have had potholes filled or street lights repaired, Daley said. But asked if service ever has been provided as a political favor, he replied, 'No. None whatsoever.'"
Meanwhile, the mayor has hired a personal lawyer to defend himself in the ongoing civil court action regulating the patronage system in the city that Daley wants to expand because it is supposed to provide better city services for residents because votes for officeholders are at stake.
*
"[A]fter four years and somewhere between $6 million and $7 million, a new set of depositions released by the [Burge] special prosecutor's office Wednesday gives no clearer picture of who dropped the ball," the Sun-Times reports today.
There is no pattern in Richard M. Daley's public career, of course, that would suggest he considered the political consequences of the torture allegations against Jon Burge and his midnight crew, either back in 1982 when they first surfaced and Daley was the Cook County State's Attorney, or in the 24 years since. In that time, and continuing today, Daley has vigorously pushed for a full accounting, believing the public deserves the truth, and thus is as disappointed with the inadequacies of the special prosecutor's report as everybody else.
Right?
*
But the city looks great. Those flowers sure are pretty.

The Beachwood Tip Line: We'll be here all week.

Posted by Beachwood Reporter at 9:16 AM | Permalink
August 2, 2006
Games People Play
I was in Rogers Park for the usual dinner gathering of the Wednesday Night Crowd in a mediocre Korean restaurant the inner circle had glommed onto. There was a fairly large group that night - maybe eight in all. One of our number, a single female with a rather jaundiced view of men, started to complain about the hard time her boss had been giving her that day.
The details of the conversation escape me, but the content is irrelevant. What matters is how the discussion proceeded. Each of the men at the table would, in turn, offer a helpful suggestion to Ms. D. She would listen patiently and then reply, "Yes, but I tried that," or "But she'd never agree to that," or "But that's not how we work there" or some other rebuttal. All of the men at the table prided themselves on being exceedingly clever, boasting advanced degrees and advantageously chosen spouses. Nevertheless, after about 20 minutes of "problem-solving," the table fell silent, a cloud of defeat and gloom hanging over the vinyl tablecloth. Perhaps only I noticed the triumphant smirk upon Ms. D's lips. I felt exhilarated! I had just seen a classic game of "Why Don't You, Yes But (YDYB)" played before my very eyes!

This and numerous other games upon which some of the tenets of transactional analysis (TA) are hung are described in the ground-breaking Games People Play by the father of TA, Eric Berne. This book, published in 1964, was an instant sensation. Unlike other instant sensations, which I normally find eye-rolling experiences, Games People Play is a tool I turn to time and again for help negotiating my day-to-day life.
Berne postulated new, more relatable terms for Freud's Id, Ego, and Superego: Child, Adult, and Parent. He suggested that interactions can come from any of these ego states, and that games and their less-sophisticated relations--pastimes, operations, and procedures--help us structure time and satisfy existential needs. People size each other up for the potential to play certain games, which range from somewhat helpful to deadly.
The game Ms. D played - the first one Berne discovered - was designed not to get helpful suggestions, but rather to reject them to prove her Child's adequacy. According to Berne, "The motto of the game is, 'Don't get panicky, the Parent never succeeds.'" The game also is a great time structurer for people who are uncomfortable with awkward silences. The Wednesday Night Crowd, which at that point had been meeting every week for nigh on 20 years, was very prone to awkward silences by virtue of having nothing new to say. Every game can be broken up by forcing an Adult transaction to take place, but this group had no incentive to stop playing.
I thought it might be interesting to apply games to some well-known figures and institutions. We might uncover the reasons why change may not come without major intervention.
Mayor Richard M. Daley
By virtue of being born a winner in Chicago, Mayor Daley should be above games. Alas, he has an early track record as a loser standing in the shadow of his father that has continued to the present. A quote from American City and County sums up his existential dilemma:
"Although he received his law degree in 1968, he failed to pass the bar exam until his third try. In a February 1989 Wall Street Journal interview with Robert Johnson, Daley displayed his pique at a question about the situation. 'So I flunked the bar exam. So what? Maybe I should have committed suicide? If I had passed, they would have said my father fixed it.'"
If Richie hadn't been so connected, he might have attempted to overcome his depressive Child position of "I am no good" by playing "They'll Be Glad They Knew Me" and doing something constructive to feel good about himself. Instead, he is an almost tragic figure forced to play "Blemish" to quell his critics.
In "Blemish," the player turns his feelings of worthlessness against his detractors by assuming the Parental position "They are no good." Daley and a lot of yuppies just like him find the most laughable reasons to reject people. For yuppies moving to outlying subdivisions next to working farms, it is obviously the farmer's blemish that his tractor makes too much noise. In Daley's case, reporters going about the business of trying to get important information for their readers are deemed "silly" and, in one reporter's case, "baldheaded." This is classic "Blemish" language, which turns even normally sophisticated individuals into oddballs who can judge a nation's worth by the length of their jacket sleeves (example from Games People Play). Until Richie can succeed on his own, don't look for the game to end any time soon.
Ralph Nader
There are any number of ways to get attention for causes that need consideration by the platform committees of our major political parties. Ralph Nader chooses to do so by playing a hard game of "I'm Only Trying to Help You (ITHY)." It is a hard game because the stakes are very high - the presidency of the United States--and has two levels of payoff for Nader. He lives off his reputation as a certified do-gooder from his Unsafe at Any Speed days. Therefore, when he loses the presidential race, as he inevitably must, he can feel righteous about the ingratitude of the populace. When he is further castigated for being a spoiler in elections that have seen highly destructive politicians ascend to the Oval Office, as he must have known he would be, he gets to experience a megadose of ingratitude. This is his payoff. Having faded from relevance, Nader has slipped into the must-not-be-shaken belief that people are ungrateful and disappointing--indeed, this belief originally may have set him on the road to uncovering corporate malfeasance, but now it fuels the destruction he is doing to our body politic.
The Democratic Party
The Democratic Party would not be what it is today without Ralph Nader. He allows them to play a fairly hard game of "Look What You Made Me Do." The party and many Democrats can blame Nader for ruining their chances of saving the country without having to face their failures of vision and will, as well as their inability to offer real alternatives and effective campaign strategies to their increasingly disaffected supporters.
Mainstream Media
When Woodward and Bernstein brought down a U.S. president, thousands of young idealists were inspired to follow in their footsteps. A lot of good journalism was done, but a growing number of journalists were attracted to muckraking and became addicted to "Now I've Got You, You Son of a Bitch (NIGYSOB)." In this game, mainstream media take the role of Parent, warning "I've been watching you, hoping you'd make a slip." When public figures were more cowed by the power of the press, they were forced into the humble Child position, "You caught me." The NIGYSOB player then felt free to unleash his or her righteous fury, and maybe win an award or two. Former Chicago newspaper columnist Bob Greene, for example, was well known for his relentless battle to save a couple of child torture victims. It was an admirable cause, of course, though I wondered when reading the series whether every word could be verified. Nonetheless, like Nader, Greene had the official cred as a good guy until he got caught having sex with a teenager. Then he switched to playing "Kick Me."
Now it is the conservative cabal that is playing NIGYSOB. Unbelievably, all conservatives had to do was grab a few media outlets and start bandying about the word "liberal" as an accusation of wrongdoing in and of itself, and the mainstream media folded like a house of cards. Many journalists were unable and unwilling to sink to the level a few of their colleagues had and play a hard game of NIGYSOB, and thus were almost completely routed. Now they can only play "Wooden Leg" ("What can you expect of a man with a wooden leg?"), claiming their need for access to the powers that be has made it impossible for them to do any better. They reserve NIGYSOB for inconsequential celebrities like Tom Cruise and still bark that they are our public guardians. Yeah, right.
Ozzie Guillen and the Sports Media
As a man who makes a living off playing a game enjoyed by millions, Ozzie Guillen takes naturally to a wide assortment of TA games as well. As has been well documented by The Beachwood Reporter, Guillen has an almost compulsive need to say any little thing that comes into his head, which has resulted in a very entertaining, long-running version of the "Stocking Game" between Ozzie, the sports media, and sports news consumers.
Berne describes the "Stocking Game" as a typically female game in which a woman provocatively displays a long and lovely leg and declares to no one in particular, "Oh my, I have a run in my stocking." This provocation is designed to arouse men sexually and make other women angry. What is significant is that the player rarely waits to find out what kind of people she is dealing with and therefore fails to understand what happens to her in life. The game is cynical regarding human nature ("others have dirty minds") but is self-destructive.
It's pretty easy to see beyond the female example to Ozzie's provocative, impulsive statements and behaviors. We also can readily see his sexually based approach to communications in his frequent use of the term "fag" for friends and foes alike. The sports media and consumers, like the men who enjoy the leg shot by the female player of the "Stocking Game," love the sensational revelations and have no incentive to end them. Those who object to Guillen's apparent homophobic language might step in, but that would be a mistake. As the wise Jay Mariotti knows from personal experience as Guillen and the press corps called him out for never coming down to the locker room for a bit of the "Stocking Game" and "Man Talk," Guillen and his peanut gallery are always ready for a hard game of "Let's You and Him Fight."
Beyond Games?
I'd like to say that we can get beyond games, but the level of adult behavior we would need to counter them may be beyond us. As long as there is a Baby Boomer alive, the Age of Aquarius will continue to gasp away, infecting our transactions with Child demands and Parental reprisals. Here's hoping the next generation has had enough of this nonsense and decides that growing up is just what we all need to do.

Posted by Beachwood Reporter at 9:45 AM | Permalink
What I Watched Last Night
Being that this is my second installment on this Internet daily, I thought I would take it seriously. That was obviously a mistake. I thought I would choose a program to watch and then write about it. I chose Pee Wee's Playhouse on The Cartoon Network at 10 o'clock during their Adult Swim portion of programming. Watching that show for the first time since Paul Reubens was arrested for viewing movies inappropriately was a little frightening. I learned a lot about myself while watching for a half-hour. I felt exhausted; I got up at a commercial break to take a break for myself.

In this particular episode, Pee Wee decides to do some redecorating. Conky is the robot that creates secret words for the playhouse and today's secret word is "house." Every time the word "house" is said, every person must scream as loud as they can (all parents should be exuberant that this show is off the air on Saturday mornings). The chairs are talking and barking, a cowboy walks in wearing purple pants, the floor begins to speak to all of them, and then they all have tea together. They all claimed it was sun tea but I have a sneaking suspicion that there was a little more to the tea than herbs.
Speaking of 70s drug culture, it was 10th annual "70s Night" at Wrigley Field last night, and the Cubs won. Now they are only 18 games under .500. Apparently, cowboy hats were extremely popular in the 70s because I saw plenty of them at the ballpark last night. I got the afros and the polyester suits and the sunglasses. Before we go any further, polyester last night was a really stupid idea. It was a hundred degrees, we're not impressed.
Anyhow, the cowboy hat? People must not be allowed to make up reasons to wear cowboy hats. I wish I could wear one all the time, especially a straw one, but I resist that temptation because it is not the Chicago norm. From now on, if you want to wear a cowboy hat, wear it. I will look at you funny, and so will other people, but you are having a good time - that is what it is really all about. So when you see a regular guy in a straw hat, just think to yourself, "He's having a good time," and smile at him. If he winks, it's me.
Posted by Beachwood Reporter at 9:25 AM | Permalink
The [Wednesday] Papers
In 2002, sociologist Eric Klinenberg published a remarkable book about the 1995 Chicago heat wave that claimed more than 700 lives - a disaster that would have cost many mayors their job but hardly touched Richard M. Daley, despite what we now know about his mismanagement of the crisis.
The deep, layered reporting and social analysis of Klinenberg's Heat Wave exposed a stubborn, wrong-headed, uncompassionate mayor whose failure to grasp the situation undoubtedly added to the death toll, abetted by a gullible and shallow media.
Perhaps that's why, to this day, Klinenberg's book gets short shrift in Chicago, when in fact it is a masterpiece belonging among the top Chicago books of all time - even if Tribune "literary editor" Elizabeth Taylor, who edits the paper's book review, once told me she just didn't think the book was that big of a deal.
It is.
After all, Klinenberg documented a mayor and City Hall staff more concerned with public relations than with the bodies piling up at the morgue that summer, and a media that failed as well to grasp the tragedy as it unfolded, preferring to put its faith in the mayor and the limited imaginations of its editors and producers in turning out the same hoary clichés as stories that it does every year when it gets hot.
I thought of Klinenberg's book this morning when I saw what seems to be the first and only reference to Heat Wave in the local press over this last week of deadly temperatures. Of course, the reference got it all wrong.

"'[M]any people said the [1995] deaths happened because of a poor response by the city and the lack of a social network in certain areas,' said [Kathleen] Cagney, an assistant professor of health studies at U. of C.," the Sun-Times reports today in "Study Of '95 Heat: More Deaths Near Liquor Stores."
"[Researchers] found that wasn't the case," the paper says, "largely because the heat wave happened too quickly for family, friends and neighbors to realize they should be checking on the elderly."
I'm not so sure about that, but I do know that the findings of Cagney and her colleagues - that neighborhoods peppered with liquor stores, currency exchanges and bars experienced more heat deaths than those with "thriving commercial districts" offering more comfortable places for residents to get out of the heat - is hardly at odds with what Klinenberg found, and in fact echoes his central conclusion about the heat wave as a sociological event.
To ignore the city's response to the crisis as a factor in its gravity, however, is folly.
"While the city neglected to follow its own guidelines for coordinating an emergency public health reaction to the dangerous heat, the administration accomplished a textbook public relations campaign to deny the severity of the crisis, deflect responsibility for the public health breakdown, and defend the city's response to the disaster," Klinenberg wrote in the chapter titled "Governing By Public Relations."
"Local journalists reported that Daley 'went into a political damage-control mode' out of concern that the soaring mortality rates would create a public impression that the city was unprepared for the situation. 'Already,' Health Commissioner Sheila Lyne recalled, 'the press wanted to know what we were doing and why it happened.' So the mayor and the cabinet planned their rhetorical response.
"Daley's public relations team organized two media events for the day. First, the political entourage would visit a supermarket on the North Side where power failures had ruined food supplies and announce the mayor's plans to conduct public hearings on Commonwealth Edison's electrical failures. The move, aides calculated, would focus attention on the utilities company and galvanize citizens who were already angry about their loss of power. Second, officials would hold a news conference at one of the five city senior centers, where they would dismiss any charges that the city had failed to organize a strong response and advise citizens on how to survive the heat.
"The conference would also give Daley a chance to repair whatever damage he had done the previous Friday, when he had told reporters not to make too much out of the situation. 'It's hot,' the mayor acknowledged as the city registered its first heat-related deaths. 'It's very hot, but let's not blow it out of proportion . . . yes we go to extremes in Chicago. And that's why people like Chicago. We go to extremes."
Yes. Yes we do.
Klinenberg paints a portrait of a mayor and a City Hall team preoccupied with the public relations of the crisis, rather than the crisis itself.
For example, Daley and his team spent a lot of time and energy trying to refute Cook County Medical Examiner Edmund Donoghue's announcement that heat-related deaths were mounting in the hundreds.
"Every day," Daley told the media, "people die of natural causes. You cannot claim that everybody who had died in the last eight or nine days dies of heat. Then everybody in the summer that dies will die of heat."
Klinenberg reported that a high-ranking city official remembered that "the mayor was nuts with Donoghue. He wanted him to shut up."
Donoghue was right, of course. And the deaths weren't merely, as some ascertained, old people who would have died soon anyway. They were genuine heat wave deaths, something Daley didn't seem able to face.
"The same official recounted the meeting at which the Mayor's Office recognized the legitimacy of the heat wave death figures reported by the Medical Examiner's Office," Klinenberg wrote.
"We were having a meeting with the [Centers for Disease Control] group that came down to do a case-control study, and soon after we started, the Mayor's Office sent a lawyer over to protect the mayor's position. The guy was in a difficult situation. Either he had to support the mayor's line, which was patently false, or he had to quit his job. Of course, the Mayor's Office was already furious about the heat-related death reports, and when I told him that the mortality was actually much higher he flipped . . . By the time I returned to the Health Department and went to see the commissioner, she had already received a call from the Mayor's Office with the instruction that no one was to see those numbers. We weren't allowed to say anything."
This was par for the course, and with dreadful consequences.
"During the crisis, codes of silence and the multiple forms of political denial undertaken by public officials prevented city agencies from activating emergency programs to address problems requiring rapid intervention," Klinenberg wrote. "Would the Fire Department have issued a mutual aid boxed alarm system alert and called in more paramedics and firefighters if City Hall had sounded emergency warnings rather than muted the mortality reports? Would the Police Department have activated its Senior Units and Neighborhood Relations programs if the city had worked to coordinate an interagency response? Would the Health Department have issued more aggressive calls for help if the Office of the Mayor had not demanded that the agency repress its estimated death figures? City employees in each of these agencies believe that the answer to these questions is yes."
That was 1995, and the city has obviously learned some lessons. But the mayor has never acknowledged the monumental mistakes that those lessons are derived from - and the media has never held him to account (nor detailed just which lessons we're talking about).
In fact, the mayor's spinning continues to this day. He is still apparently retailing the notion that relatives and neighbors of victims were solely to blame in 1995. In the Sun-Times today, Fran Spielman, while comparing ComEd's performance this summer to the 1999 Loop power outage, quotes ComEd CEO Frank Clark saying, "And, as the mayor said, families are calling their loved ones," and then writes, "unlike what happened in 1995."
As Klinenberg exhaustively showed, that isn't at all what happened in 1995.
Perhaps the City Hall press corps has been too busy these last four years to read Heat Wave, because if they did, they would be (or ought to be) furious with the way they were manipulated. They might also gain a different perception of the mayor, and might start talking about a credibility gap. Perhaps they would feel differently as well when the mayor, for example, gives dramatic performances like the one he gave in the wake of the Burge report, saying he would never have allowed torture to happen under his watch as Cook County State's Attorney, despite the obvious fact that it did.
If you read Heat Wave, you can see exactly how Daley could have denied, deflected, ignored and spun torture allegations that were hardly a secret.
And if Spielman read the book, we might not so readily get stories like hers today about the "well-trained army" of City Hall and ComEd working "hand-in-glove" under their "field general," Cortez Trotter, the city's chief emergency officer. Or incredulous boasts of the superiority of Chicago's emergency response compared to that of New Orleans during Hurricane Katrina. "In New Orleans, dozens of school buses sat idle underwater while residents of impoverished neighborhoods cried out for help on rooftops of flooded homes," Spielman writes. "In Chicago, 40 CTA buses were used as cooling centers and to transport residents."
Instead of typing up a City Hall press release, Spielman and her colleagues might stop to think, Hey, wait a minute. They're using CTA buses as cooling centers?
If you haven't read Heat Wave, I recommend you do so. While the book is a sociological examination of the heat wave far broader than just the performance of City Hall, it is also the among the best explanations of how this administration - and the Chicago media - operates. It's the best kind of summer reading for the beach - or aboard a CTA bus.
The Beachwood Tip Line: Cooling year-round.
Posted by Beachwood Reporter at 8:01 AM | Permalink
August 1, 2006
What I Watched Last Night
I watched the D-backs work the Cubs last night, that's all there is to say about that. If I were smart enough to realize that the Cubs would never win five in a row this season, I would have watched what was on real TV. After looking through the local listings from last night, I found that there was really nothing on. Hell's Kitchen on FOX, WWE Monday Night Raw on USA, The Simple Life on E!, and The World Series of Poker on ESPN2 . . .
Let's see, on Hell's Kitchen, the culinary version of Simon Cowell probably yelled at some of the chefs. Most likely there is a chef who is a tattoed outcast with a mohawk and a couple of attractive women who will make it to the final episodes, plus a fat guy, a black guy, and a Hispanic guy. I will also bet that they were challenged by the British host to complete an unfair task and then ridiculed for their pathetic efforts. There were a couple of weeping scenes and a sentimental moment, maybe a fight between the token gay guy and the bitch. All in all, someone gets sent home and next week there will be another "impossible task" that the participants must finish. I predict that this show will not be renewed in the fall; actually I am surprised that it made it this far.
It's even easier to predict what I missed on Monday Night Raw: Two women with fake breasts and tight stomachs dressed up in underwear wrestle with each other until one almost loses her top! Then, rather large men without shirts yell at other shirtless men and oil wrestle. A preview for the Pay-Per-View event probably ran and the show ended.
Elsewhere on the dial, The Simple Life is possibly the worst show on E! behind The Girls Next Door and E! News Daily. If these are your favorite shows, please stop reading this right now because I will be using words that out of your vo-cab-u-lary. The Simple Life stars Paris Hilton, who we all know from given services, and Nicole Richie, who was once the best friend of Ms. Hilton before some mysterious falling-out that likely revolved around a boy. I saw in a preview that they were going camping. How funny! Rich girls camping in the wilderness! They'll never make it! There was a lot of "Oh, my God!" and "Ewww" and disgusted looks peppered in. Troop Beverly Hills, anyone?
Finally, The World Series of Poker (or WSP for those of you who still play poker at bars). This is the show that has made saying "I have trips" cool again. Other phrases that have become hip in the striped shirt world are: "river" (the last card dealt), "bullets" (possessing aces), and "nuts" (have an unbeatable hand). For people who watch poker on television, these next few sentences are for you: Watching poker on TV will not make you a better poker player, the same way that watching Tiger Woods will not make you a better golfer or seeing Barry Bonds hitting home runs will not make you a better steroid user. I'm sorry to be the bearer of bad news.
So last night, the TV schedule was filled with some garbage, but then again pretty much all television is trash. I did see one thing that would have been worth watching: Big. That is a movie that should be seen at least twice a year. It'll make you feel better.

Posted by Beachwood Reporter at 1:28 PM | Permalink
The [Tuesday] Papers
1. Jay Mariotti is back from his long, post-fag vacation with a hefty new contract in hand. Terms were not disclosed, but if someone knows where to place him on this salary chart, let me know.
2. Jay Mariotti's Wikipedia entry.
3. I wonder how much of this reaction broke down along racial lines.
4. "The Downside of Upscale."
5. "Ozzie Guillen has been upset that at key times this year his World Champion White Sox have failed to lay down a sacrifice bunt when needed. In the last couple of weeks he has set up his 'Bunting School,' where selected players take extra bunting practice on a daily basis," asks Acta Sports, publisher of The Bill James Handbook and Twelve Stories Of Finding God At The Old Ball Park. "Is it true that his team has struggled, or are the White Sox really not that bad when it comes to getting down a good sacrifice bunt?"
6. "Saddam Hussein is a terrible person, he is a threat to his own people. I think his people would be better off with a different leader, but there is this sort of romantic notion that if Saddam Hussein got hit by a bus tomorrow, some Jeffersonian democrat is waiting in the wings to hold popular elections. (Laughter.) You're going to get - guess what - probably another Saddam Hussein. It will take a little while for them to paint the pictures all over the walls again - (laughter) - but there should be no illusions about the nature of that country or its society. And the American people and all of the people who second-guess us now would have been outraged if we had gone on to Baghdad and we found ourselves in Baghdad with American soldiers patrolling the streets two years later still looking for Jefferson. "
- Colin Powell, in a 1992 press briefing as chairman of the Joint Chiefs of Staff under the first President Bush, spotted at Nathan Bierma's Notebook
7. Best of the Beachwood/July 2006: BBQ Talking Points.
8. Unicycle hockey.
9. "Texas Figured Out (For Now) How To Fix School Funding; When Will We?
10. "In 1995, Catalyst Chicago reported that Mayor Richard M. Daley and his takeover team had used their new power over the city's public schools to fix budget deficits, pay for teacher raises, build new schools and launch new programs - all during the summer break.
"What a difference three months make," Catalyst observed. Fast forward to today. How much of a difference have 10 years made?
"Signs of progress abound, for sure. As the numbers in this district report card will show, test scores are up, high school graduation rates are up, first-year teachers are less likely to leave and new schools are popping up all over town. In some areas, more middle-class families are enrolling their children - a trend that has long topped the mayor's wish list.
"But the burning question is: Have those years made enough of a difference? Teacher turnover in high-poverty schools is getting worse. One of every three high school students drops out. More than half of all children still do not meet academic standards.
"Simply put, we've got a long, long way to go. On the nation's only common measure of school performance, low-income students in seven urban districts outscored Chicago.
"With so many programs spread over hundreds of schools each - reading coaches, probation sanctions, half-day preschools, high school redesign, Renaissance 2010 - it is difficult to see where Chicago Public Schools will gain traction in the years ahead.
"Chicago might be further along if, like Boston, it concentrated on improving smaller groups of schools, turning them into models that others would emulate. In school reform, quality is what counts."
11. Who Cut The Cheese: A Cultural History Of The Fart. Explore Similar Items.
12. "Would You Let These Guys Pick Out The Front Page?" At the Aurora Beacon-News, the answer is Yes.
13. "Business Doubts Daley: Big-Box Defeat Shows Corporate Honchos Need New Friends At City Hall."
- "Aldermen wanted our attention," says Greg Baise, president and CEO of the Illinois Manufacturers' Association. "They got it, no question about it."
- "There is a paradigm shift," says Gerald Roper, president and CEO of the Chicagoland Chamber of Commerce. "We will have to do business differently. We learned our lesson."
- "For most of his tenure, Mr. Daley pretty much has represented one-stop shopping for business leaders. He crossed them on a few matters, most notably the closure of Meigs Field. But generally he has been viewed as on their side, coming across with millions in tax-increment financing dollars for new building projects, collaborating on a massive expansion plan for O'Hare International Airport, and dishing out incentives for Boeing Co. and United Airlines to move their headquarters to the city. In turn, business responded with open wallets when the mayor needed money for Millennium Park and other projects."
- "A spokeswoman for Mr. Daley says, 'The mayor remains pro-business. The mayor has always welcomed those who want to get on that bus with him.'"
Is there really such a thing as anti-business?
14. "What Is Racism?" Mary Mitchell has opened the dialogue.
15. Nepotism is bad.
16. As of this writing, Eric Zorn's post about Mancow joining Chicago Tonight had garnered 91 comments.
17. Trolley-Man.
18. Don't let the Chicago City Council see this.
19. "Barns and Nobles is the most successful medieval farming roleplaying game, played by millions of teenage nerds worldwide."
20. "[From Beirut to Jerusalem] is still . . . the bible for
understanding that part of the world."
- Tim Russert, introducing interview guest and the book's author, Tom Friedman
I thought the Bible was the bible for . . . oh, nevermind.
- Tim Willette
21. "I wrote a column endorsing CAFTA - I didn't even
know what was in it. I only knew two words: free trade."
- Tom Friedman
22. "I think most people in baseball expected the White Sox might drop off here. That certainly looks like that's going to happen. We've just got to find a way to probably get around the Yankees and the Red Sox, that sort of thing, the wild-card thing."

- Former Minnesota Twins manager Tom Kelly, who still consults for the club
23. "Hey, why not have 'Cow do the pledge drive?!? Put him on during the same time as the skin infomercial, maybe he can talk shop with the woman. I think WTTW could win awards for excellence in public broadcasting with that line-up!"
- posted by Jim Scanlan on the WTTW message boards
24. Chief Whigham.
25. "The NORAD operations centre in Colorado's Cheyenne Mountain, as iconic a symbol of the Cold War as the Berlin Wall or Peter Sellers's portrayal of Dr. Strangelove, is being placed in mothballs," reports the Toronto Globe and Mail.
"Chiselled out of granite in the 1960s by the North American Aerospace Defence Command, the 1.8-hectare facility has long been at the heart of the U.S.-Canada joint early-warning system for nuclear war, as well as the stuff of thriller films such as WarGames, the 1983 movie starring Matthew Broderick.
"The 15 steel buildings inside the centre are mounted on 1,319 massive springs to absorb the shock from a nuclear blast. The entrance is protected by steel blast doors weighing 25 tonnes, which were last closed after the terrorist attack of Sept 11, 2001.
"But times have changed, and defending North America from Soviet intercontinental ballistic missiles is no longer the No. 1 'threat du jour.'"
26. "WarGames: Matthew Broderick and Ally Sheedy star on Saturday, July 29th at 9PM ET/PT and Sunday, July 30th at 9PM ET/PT. When a young hacker (Broderick) taps into the government's computer, he unleashes much more than just a game - he starts a global thermonuclear war. "
I must have seen the "happy ending" version where global thermonuclear war is narrowly averted.
- Tim Willette
27. Hillary Clinton panders for the Beachwood vote .
28. Illinois debate organizers ask candidates to please refrain from debating.
The Beachwood Tip Line: Solar-powered.
Posted by Beachwood Reporter at 7:37 AM | Permalink